Now that Christmas is finally over I was trying to find projects on Youtube to help me declutter because I cannot throw anything away so recycling is a must. I found so many projects on Youtube, my head was literally exploding with ideas. I found this idea to make a lazy susan out of the old gift wrap rolls, wow I couldn't wait to try this one! I had plenty of gift rolls so I steamed right on in! I got started by first cutting and painting my gift rolls with Krylon Spray Paint I bought on sale at Michael's Craft Store.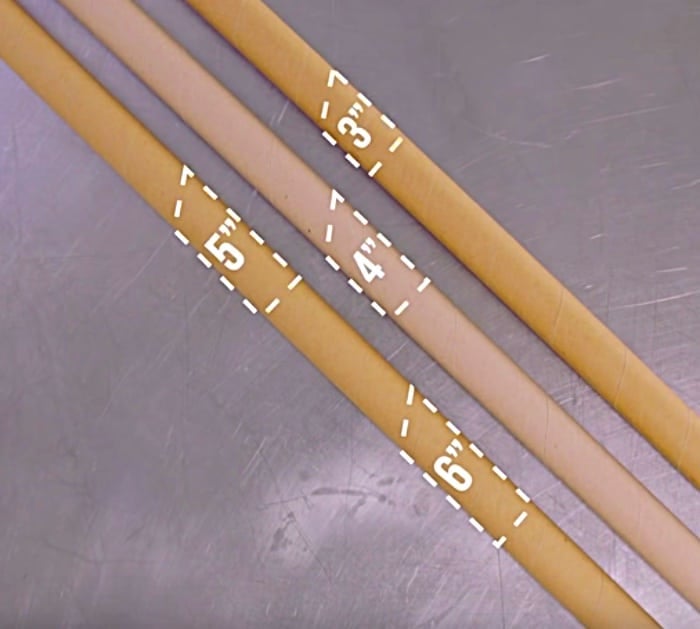 Then I spray painted Lazy Susan with the Krylon spray paint I got at Micheal's Craft Store.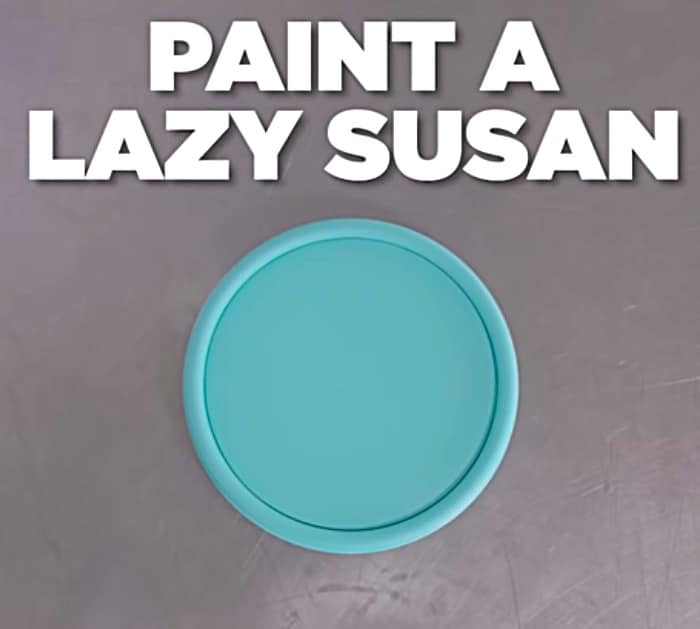 Then I glued the cut and painted rolls together.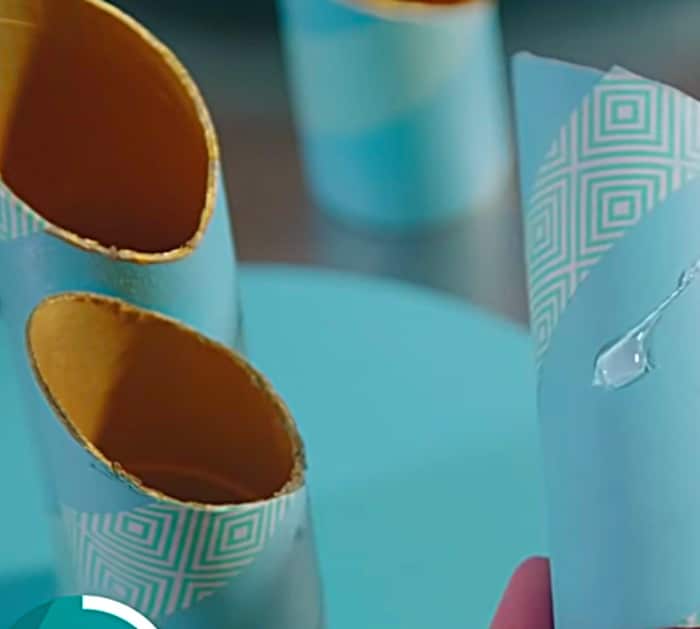 Then I glued the whole thing down to my freshly painted lazy susan.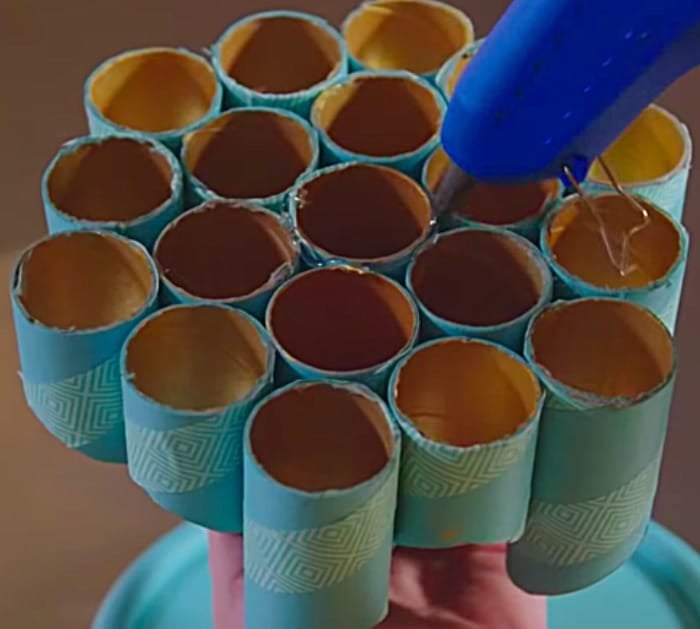 That was it, this is by far the best recycling/ upcycling, easiest, quickest, cheapest projects I have ever done. In fact, it was so easy I made one for every room, it really surprised me that this little DIY Lazy Susan made from the interior cylinders of gift rolls was so useful. This is a super project, I highly recommend it.
DIY Lazy Susan Made From Gift Wrap Rolls