We just bought a new house and the landscaping was less than desirable. We had no flower beds and there were no plants except patches of grass and luckily a couple of fairly nice tress, but the rest was pretty sad. We really needed to make a bed with edging next to the house, but we were also pretty low on cash since the purchase and we needed something DIY and very budget-friendly, so while searching Youtube for ideas, I came across this lovely basic DIY Garden Bed made so simply from 2 x 4s, so I showed it to my husband and we decided it was the one for us. This was something anyone can build with great results, and at the same time have something different and unique from all the stone bed borders. The materials were really basic and easily obtainable.
Materials:
2 x 4 pieces of wood
4 x4 pieces of wood
and some 5/4 Deck Boards
Instructions:
Dig a small trench and add some pea gravel rock as a stabilizer and lay your 4 x 4 boards in place.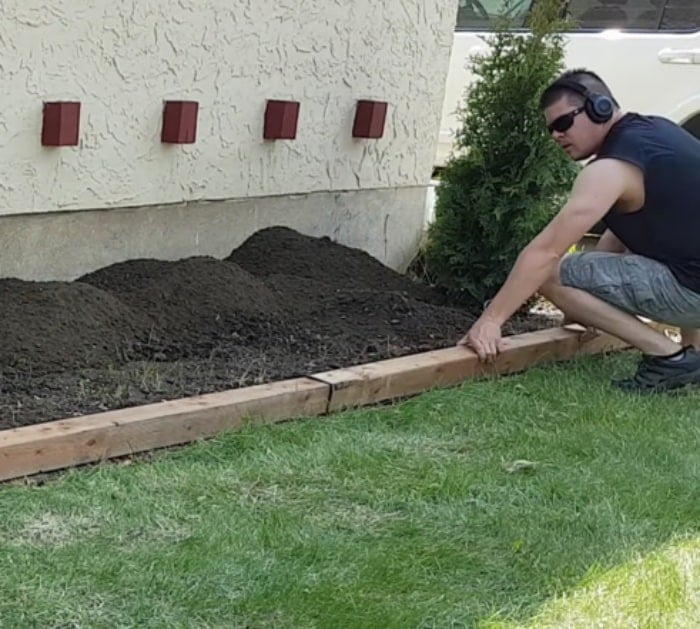 Then lay another set of 4 x 4s on top of the first ones and bolt in at the sides.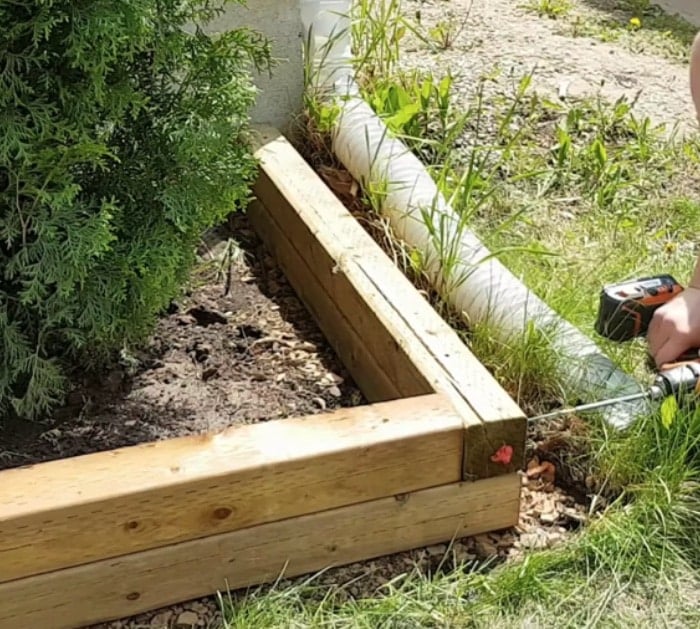 Then add your decking boards to the top and finish the whole thing off, so easy!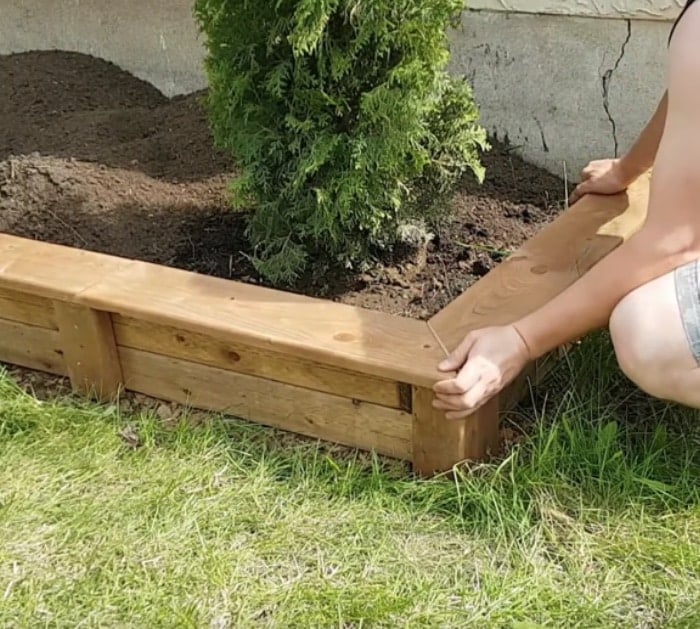 This garden bed worked out so well for us and it was ultra-cheap, we have gotten so many compliments on it and the realtor said it improved the resale value incredibly. The house finally has the curb appeal that we envisioned when we first purchased.
DIY Garden Bed Edging Anyone Can Do