I love faux painting, it is the perfect way to give your home a really luxurious old world look without the big expense. I had done a few faux DIY projects like, a couple of pieces of antique furniture and I had done a small ceiling area using a natural sea sponge but I had never thought of doing a countertop until I saw this excellent video on Youtube by @britoria that shows you how to transform your countertops into a beautiful old world work of art in a few easy steps using a few simple materials you can find at your local hardware store, Lowes, or Home Depot. The instructions are so easy and quick you will be amazed how easily this DIY faux granite countertop begins to take shape right before your eyes. Like with any and all DIY projects, there is no right or wrong way to do this simple paint application, as with all DIY you can take this as far as your imagination allows, the sky is the limit here, the countertop transformation can be as intricate or basic as you want it to be. The Youtuber starts by simply applying paint in a methodical fashion.
Materials:
Sand Paper
Base Coat White Paint
Black Paint
Sealant Paint
A Sponge
In the video, you will learn to start by sanding down your countertop surface with medium grit sandpaper so the paint will adhere to the countertop surface.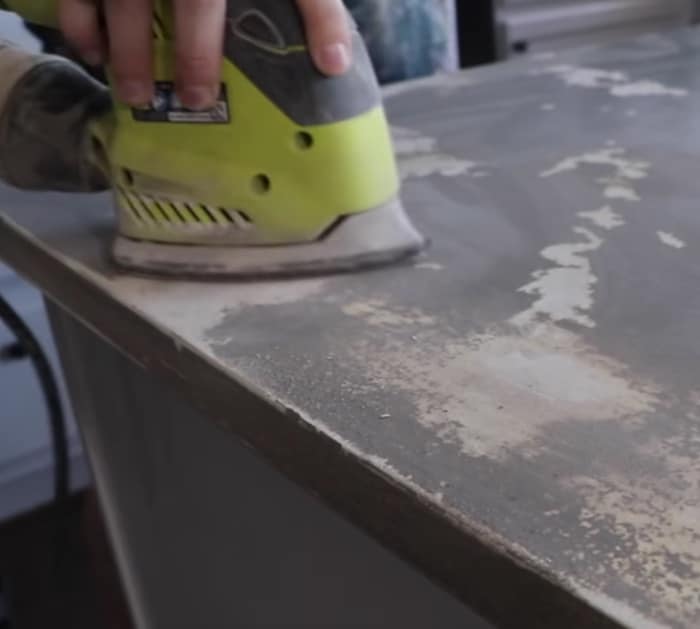 Then you will be guided step by step to learn the sponging technique that makes this amazing faux granite pattern then you will let that dry fully then coat with a layer of sealant to protect your gorgeous work of art.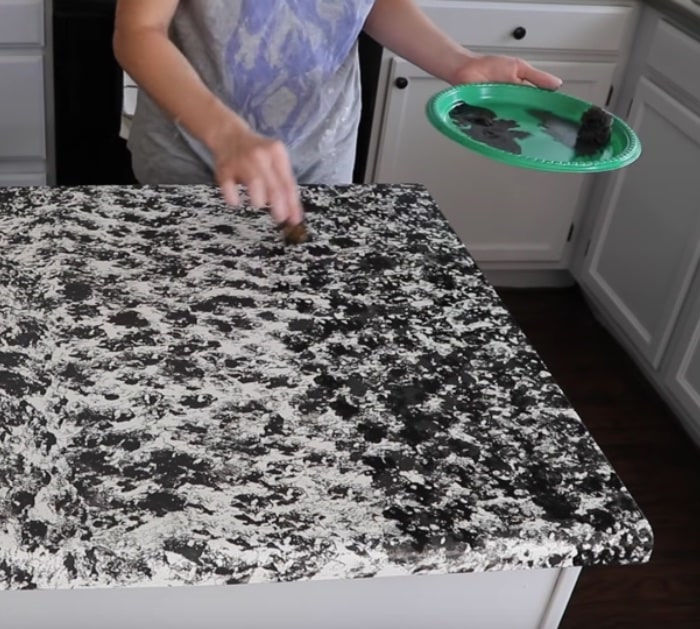 I am so glad I found this amazing tutorial and I cannot wait to transform my kitchen.
How To Paint Faux Granite Countertops