I found this amazing idea on YouTube to add a quick fix to or patio privacy needs. This awesome DIY drop cloth patio curtain video tutorial by Araceli Chan DIY on YouTube was just the thing I had been searching for. Araceli finds 4 drop cloths at Lowes that she ingeniously decides to use as outdoor curtain panels. I could not believe this genius idea and couldn't wait to try it on my patio. This is my favorite kind of DIY because it adds a really lush dimension to your living space without a big cash outlay. Not to mention, that this entire project is super simple.
Materials:
4 drop cloths ($13.00 from Lowes)
4 curtain rods
4 packs of curtain rod rings (with clips)
A drill
A hammer
A measuring tape
Directions:
This video tutorial by Araceli Chan is amazing, she takes you step by step through this outdoor curtain project. You start by buying the drop cloths at Lowes for $13.00 each.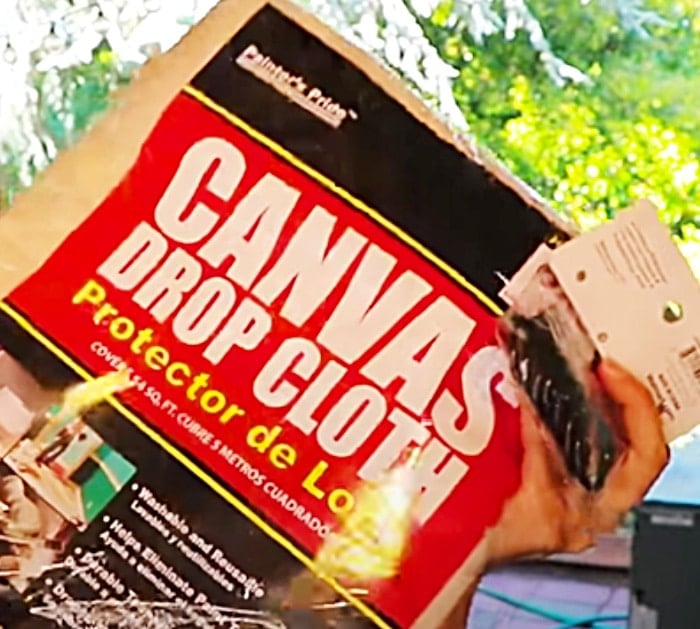 Then, you will hang the curtain rods and just clip your drop cloths to the rings, and you are done!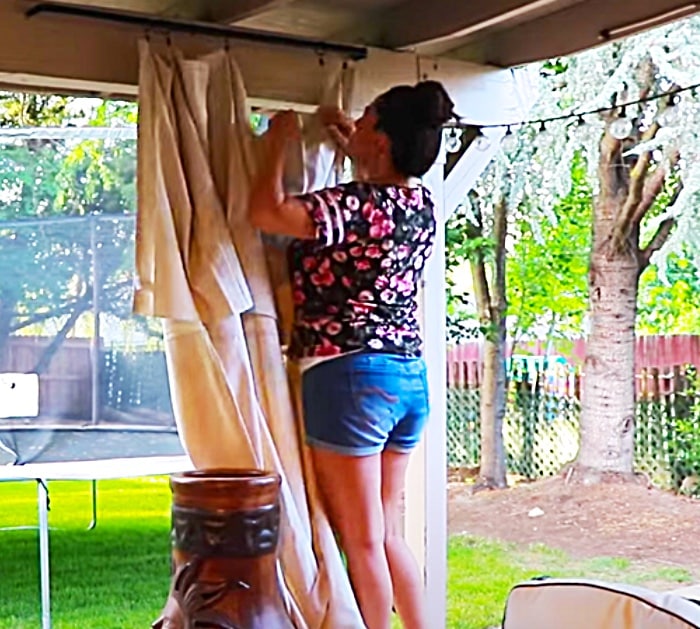 I was so happy I found this cheap and easy curtain solution for our privacy needs on the patio. Our neighbors have dogs that will bark if they can see us, and it gets a little troublesome at times. These curtains have worked out perfectly because when the doggies next door can't see us, they are as quiet as little mice. The curtains look great as well, they are super rustic and boho looking, which I love.
DIY Drop Cloth Patio Curtains