Isn't this wall clock unique? This is a wonderful and easy project you can do to make use of the scrap wood and old domino pieces you have at home. It's an interesting clock you can hang on your wall with some paintings and other pieces of art decor. This will surely stand out from the rest. Learn how to make this DIY domino clock from pallet wood with this tutorial by Well Done Tips on Youtube. Watch the video below for the full instructions.
Materials:
pallet wood
domino pieces
120 grit sandpaper
wood glue
ruler
pencil
drill
wood router or chisel
varnish
epoxy glue
Instructions:
Step 1:
Get one reclaimed wood pallet board and cut it into three equal parts. Make sure that each side is straight. Sand the sides and the surfaces to make the surfaces flat.
Step 2:
Align the three pieces to make a square and add wood glue to the sides. Use a clamp or any object to secure them in place while the glue dries.
Step 3:
Once the glue is fully dry, mark the center using a ruler and pencil. Make a hole using a driller for the clock mechanism shaft. Place the clock mechanism in the center and trace it. Use a router to make the proper depth hole. If you don't have it, you can use a chisel.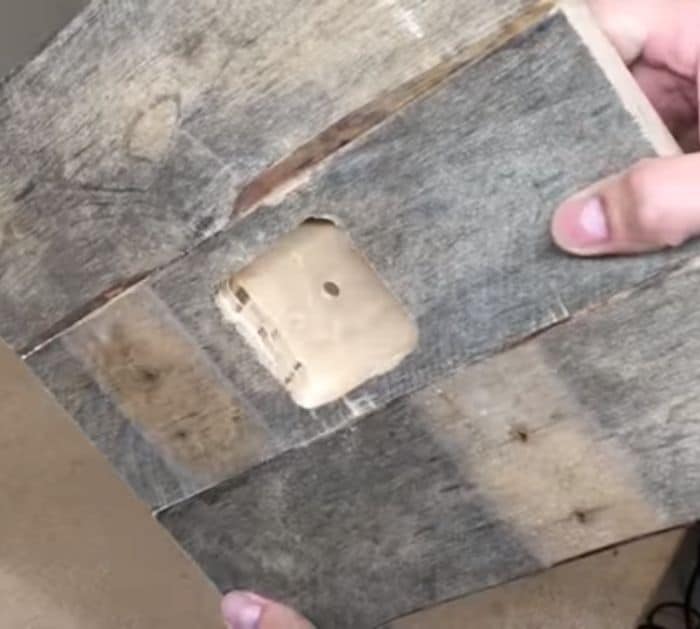 Step 4:
Coat the wood with varnish on all sides. Let it dry completely.
Step 5:
Make a round template with a radius bigger than the length of the hand of the clock. Place it in the center. Get numbers 1 to 12 from the domino pieces and arrange them on the wood pallet. Attach with epoxy glue and let it dry. Once done, remove the template and attach the clock hands.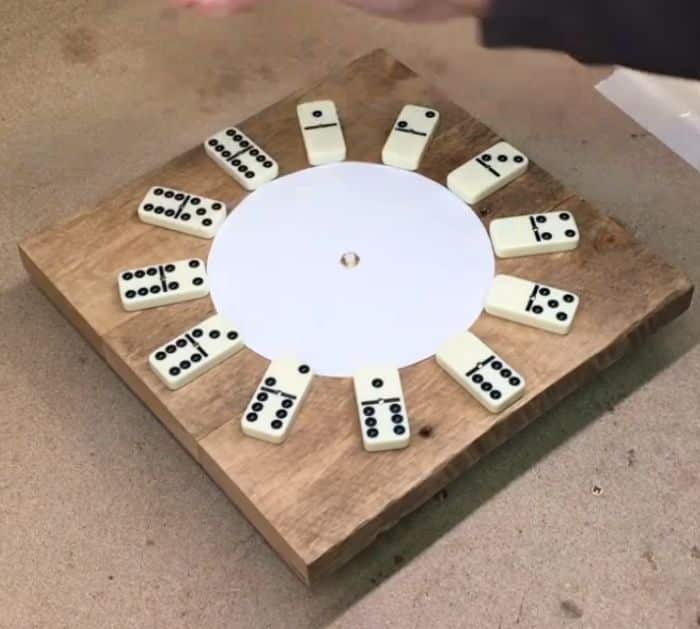 Step 6:
On the back side, mark the center and drill a hole for the screw to hang the clock on the wall. Add batteries to the clock and hang it on your wall.
DIY Domino Clock From Pallet Wood