If you're feeling a little crafty today, try making this gorgeous sandcastle wind chime from Chalk It Up Fancy on Youtube. This project is a fun activity you can do, especially now that the summer season is almost here. It's also super easy to put together, inexpensive, and all the materials are from Dollar Tree. So if you don't have anything to do, call your friends and make this wind chime project! Watch the video tutorial below to learn the step by step instructions. Special thanks to Chalk It Up Fancy for this amazing DIY project.
Materials:
plastic castle-shaped pails
gray linen paint
salt wash
brush
jute rope
colored beads
shells
hot glue
hook
starfish
e6000
Directions:
Step 1
Mix your gray linen paint with some salt wash until good consistency. Next, apply this mixture all over the entire plastic sandcastle. (Don't apply too much to avoid cracking but apply enough to get the texture effect.) Set it aside to dry. Next, tie two beads to each jute strand. (Make seven strands.) Then, just put the beads in between a knot on top and the bottom so it's not moving around on each strand. You can make these in different lengths.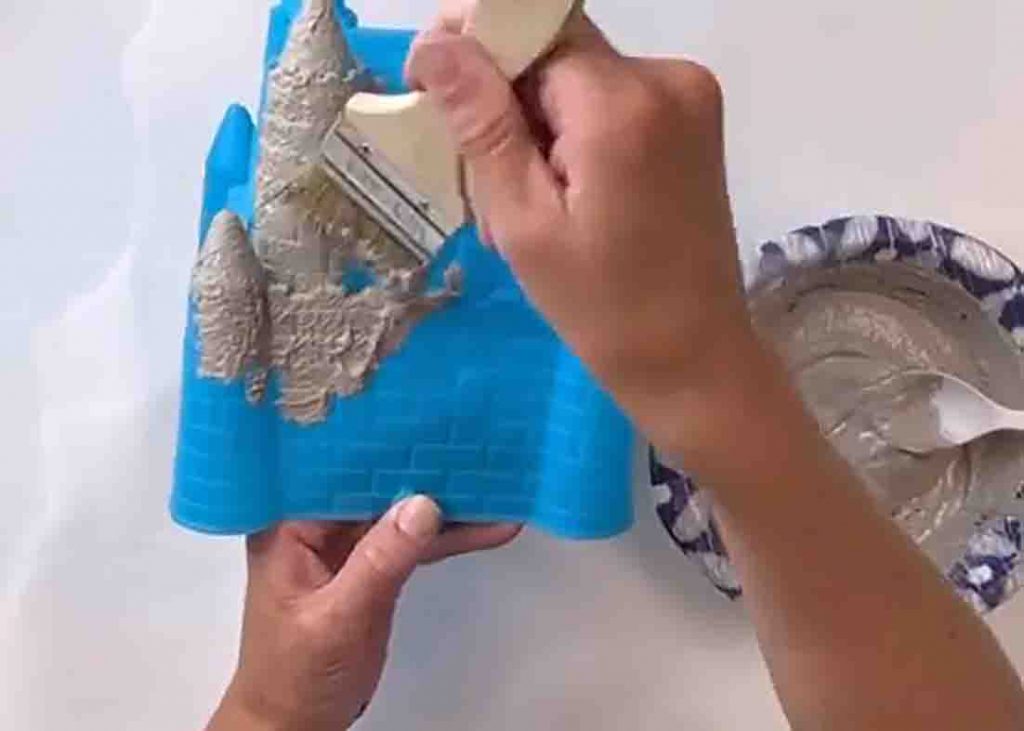 Step 2
Once done, glue one shell to the tip of each strand with hot glue. Next, glue the beaded shell strands inside the sandcastle, starting from the center. (Apply a generous amount of hot glue to make sure nothing falls out.) Now, drill a hole in the top and attach the hook for the hang. You can attach more beads, like starfish, to the strands in between the shells and wooded beads. To finish, glue one big starfish on the front side of the sandcastle using e6000.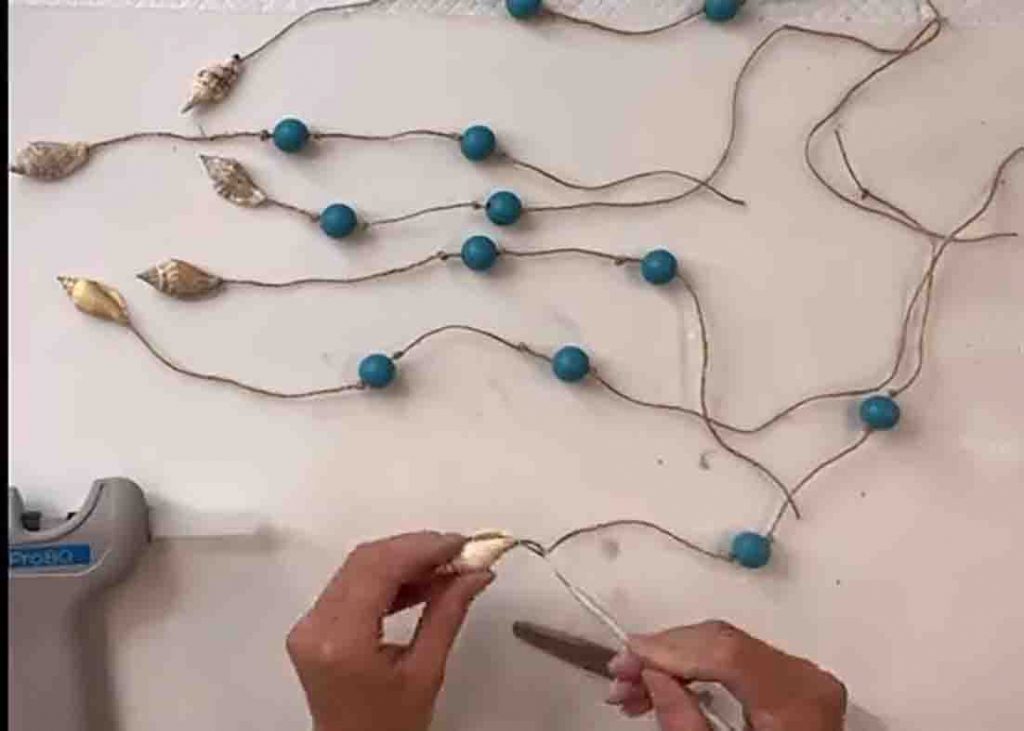 DIY Dollar Tree Sandcastle Wind Chime