Calling all pet lovers, namely those who adore dogs! You have to check out these awesome dog beds you can make for your baby. Better than what you can buy in most pet stores, and handmade with love by you, these creative homemade dog beds are sure to please both you and your pup. Perfect for those on a budget and also someone who just can't find a the perfect size comfy bed for their dog, these fun DIY pet beds are awesome. Follow the step by step tutorials and learn how to make these cool and clever DIY dog beds.
DIY Dog Beds
1. DIY Sweatshirt Dog Bed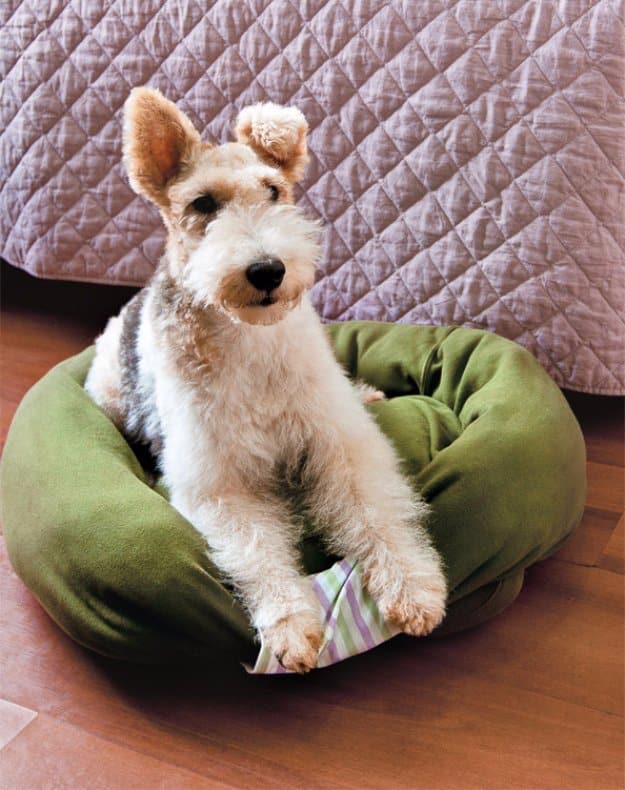 If you have a small or medium sized dog, this cool DIY dig bed may be the best choice for your pup. Easy to make from an old sweatshirt, this quick and easy dog bedding idea is soft and cozy. If you use an old shirt that smells like you, your dog may not ever get out of this comfy sleeping place.
2. DIY Modern Dog Bed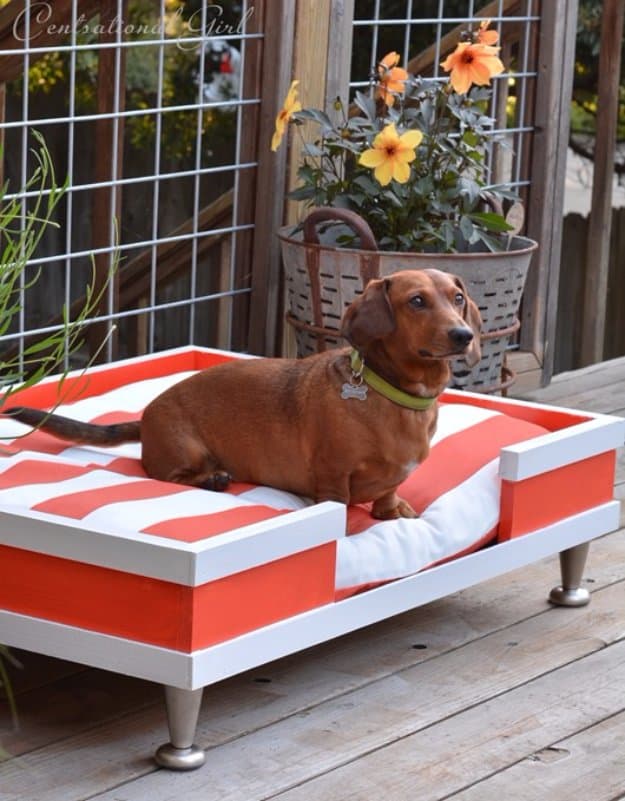 For stylish dogs or owners who want their dogs sleeping in a stylish bed that doubles as cool home decor, try making this gorgeous DIY dig bed. Complete with a photo tutorial and step by step instructions, this fun idea belongs in your home. We love the stripes and clean lines, your dogs will, too!
3. DIY Dog Bed From A Recycled Tire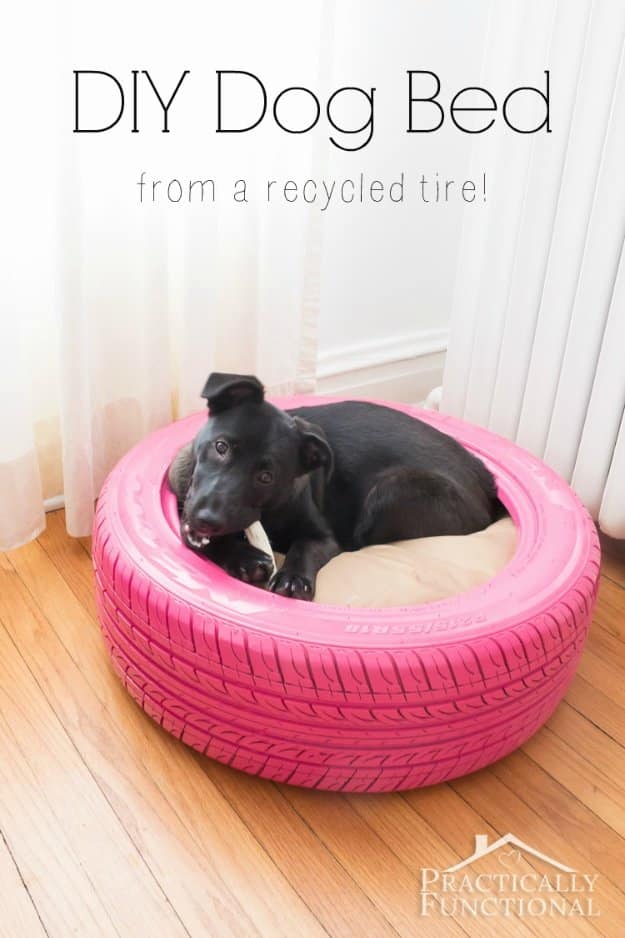 This DIY idea is the darling of Pinterest dog beds for good reason. How cute is this? If you have a large dog, tires make a super choice for a bed. Recycled tires can be painted any color of the rainbow. Make one for fun home decor that doubles as a super comfortable DIY dog bed.
4. DIY Wine Barrel Dog Bed

5. DIY End Table Dog Bed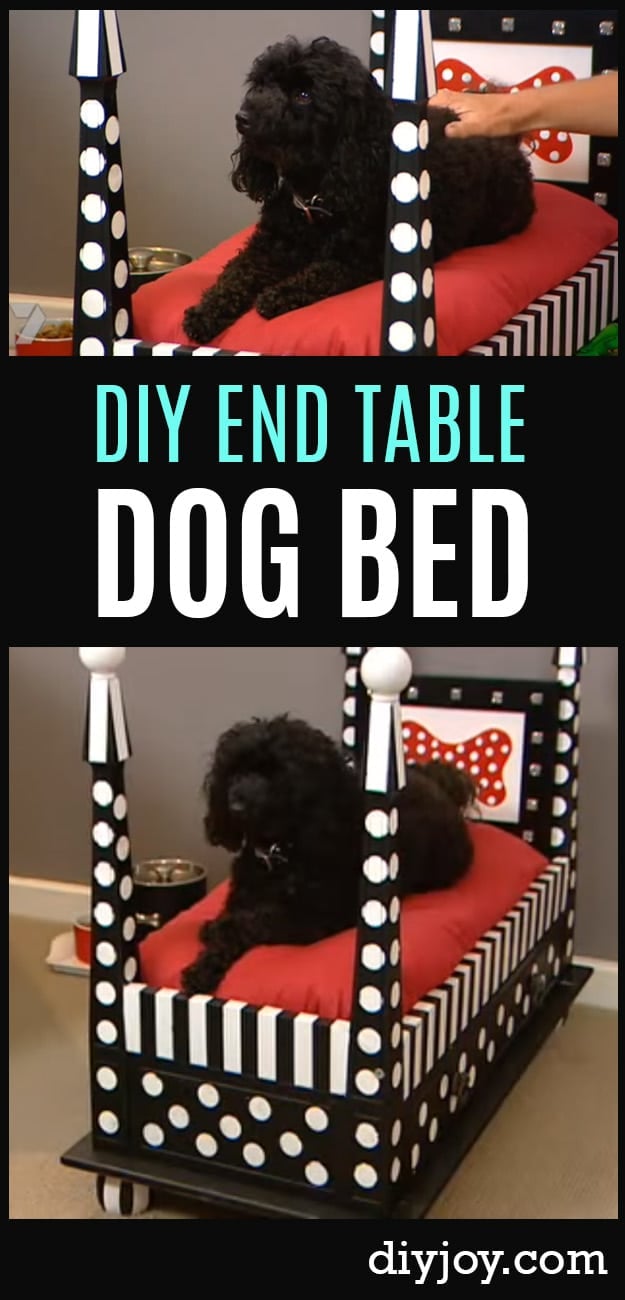 6. DIY Dog Bed for Large Breeds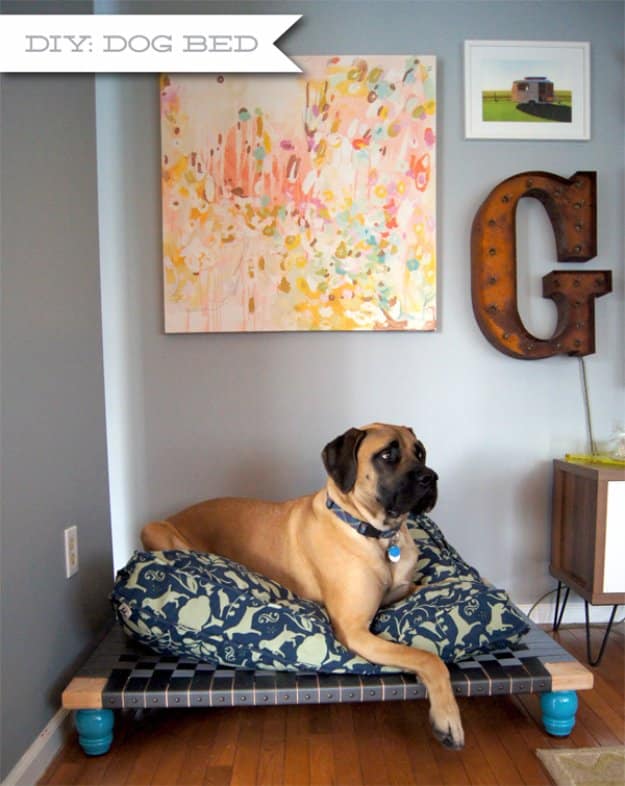 7. Upcycled Side Table DIY Dog Bed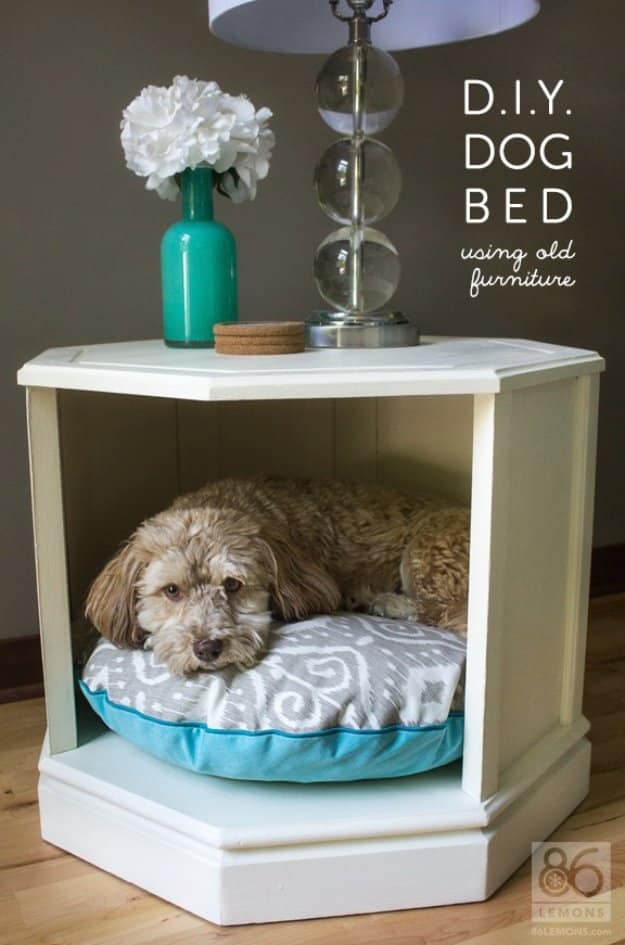 8. DIY Mid Century Style Dog Bed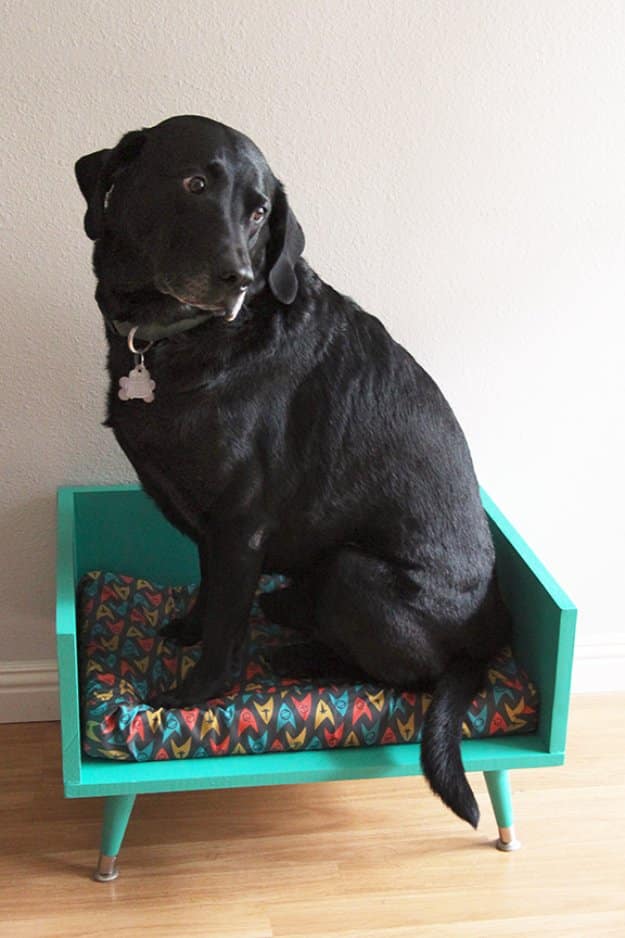 9. Milk Crate Dog Bed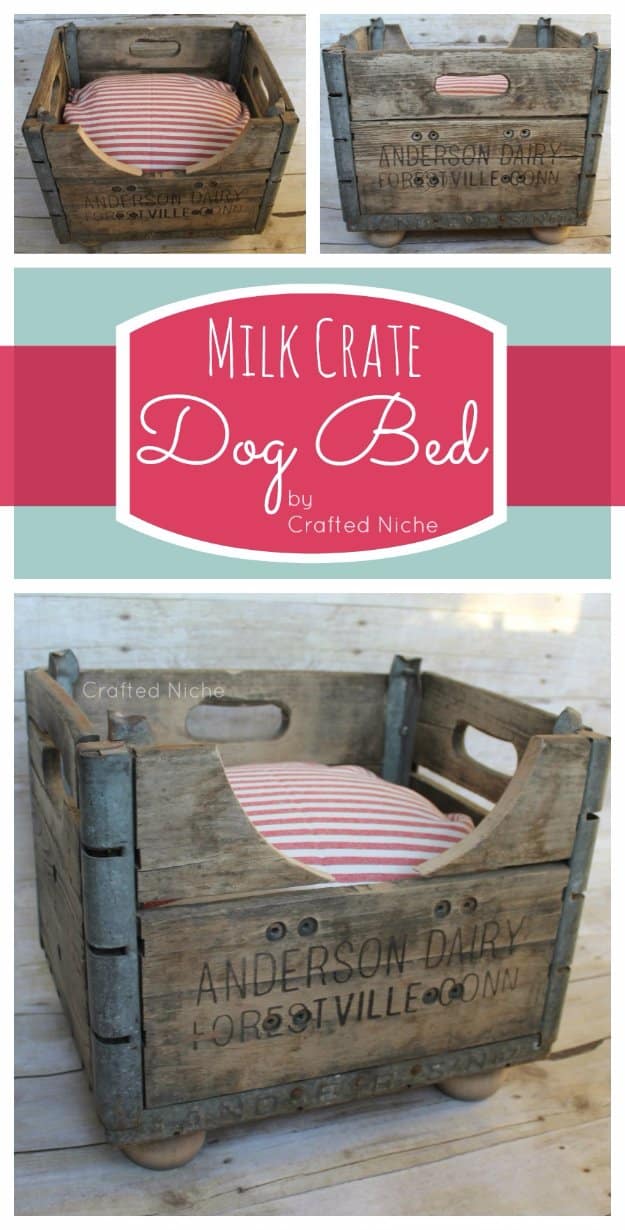 10. DIY Vintage Suitcase Dog Bed