I have a love of guys in my family and they love to have the house decorated in any kind of outdoor motif that reflects their favorite sport which is hunting. I decided to make this DIY Deer Antler Chandelier after I saw one in a hotel in Jackson, Wyoming we were staying at last year. I had all these antlers and an old 80s wrought iron chandelier just lying around the garage so I decided to get cracking as soon as I saw this Youtube video of an easy tutorial with simple instructions on how to make one. I started by spraying the old 80s wrought iron chandelier and all the antlers white. You can also leave the anlers natural for a more rustic look.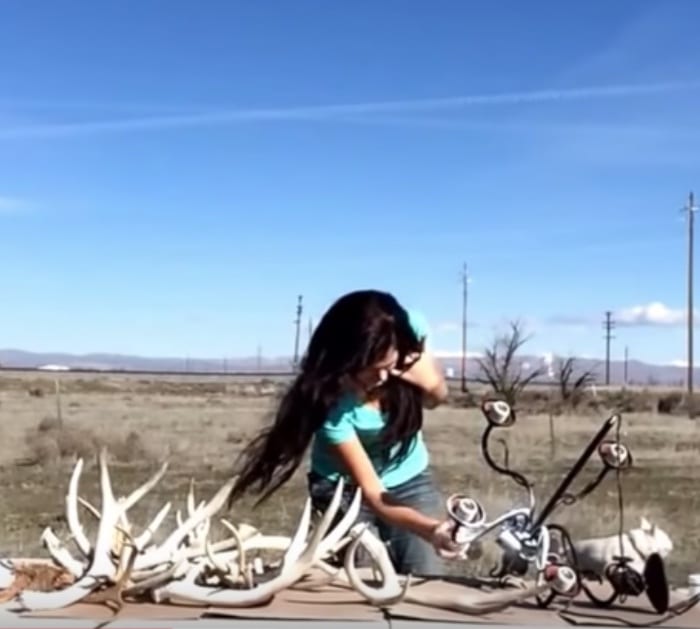 Then I drilled through the antlers in strategic places and fitted them all together making a bid circle that I fastened with wire.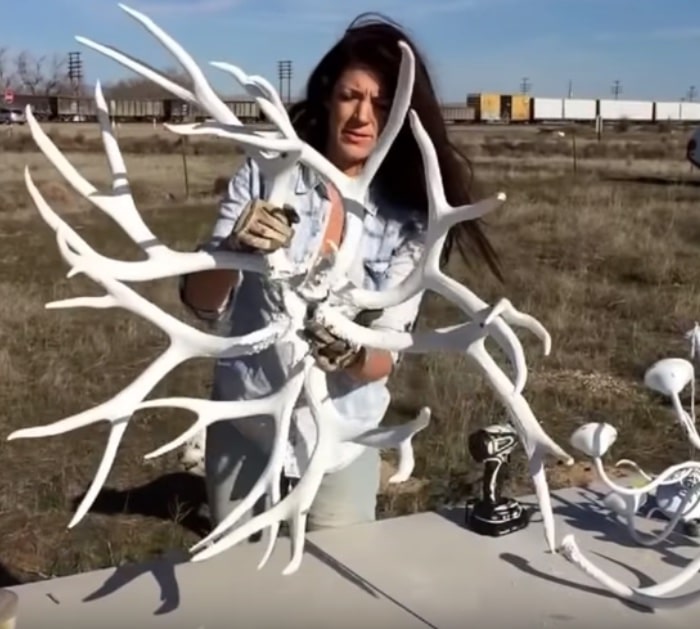 Then I positioned the old wrought iron chandelier that I had painted the magnificent shabby chic white right in the middle of my wired antler circle. I secured the whole thing together with simple zip ties, they were also white so you couldn't see them at all. If you leave the antlers natural, I would paint the zip ties a color that matches the natural color of the antlers.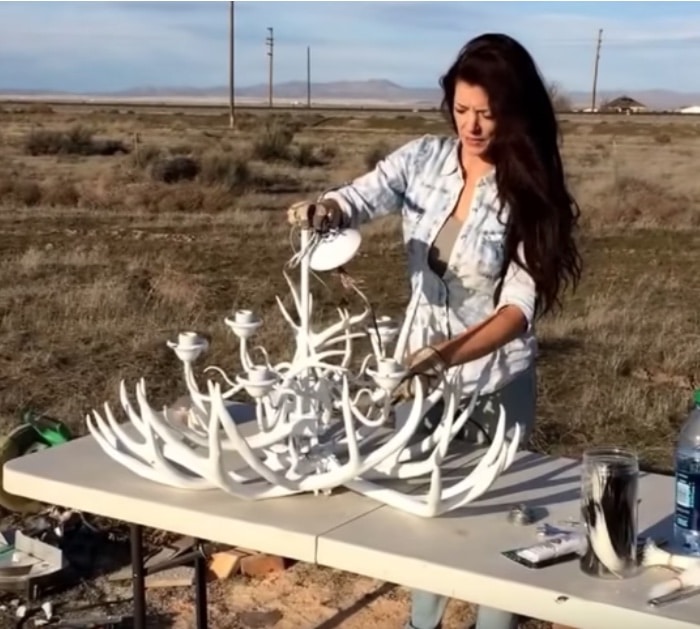 I called my brother in law to help me hang it in the dining room. He brought his extra tall ladder and all the tools to hook it up to the power supply. I was so happy because I had planned on just putting candles in in it and having the DIY Deer Antler Chandelier as a stand-alone decoration, but now it actually worked at the flip of a switch. We installed some dimmer bulbs and eagerly awaited the arrival of the rest of the family from a hard day at work. They loved it and were so happy!
DIY Deer Antler Chandelier