Looking to upgrade your crafting abilities? We think that starts by organizing your craft room, to make sure you have easy access to all of your supplies. How many times have you bought things, only to forget you even have them? Or you spend hours looking for that perfect notion or piece of fabric you know you have but just can't find due to all of your creativity being all over the place. Check out these clever DIY ideas for organizing your craft room in style. We know you will not be sorry. From fabric storage to tape and ribbon organizers, cute furniture you can make for crafting with ease, genius paint and brush storage and more, you have to check out these best craft room organizing projects. Check out the step by step tutorials to learn how to make your craft room the most awesome ever!
DIY Craft Room Storage Ideas
1. Easy Washi Tape Storage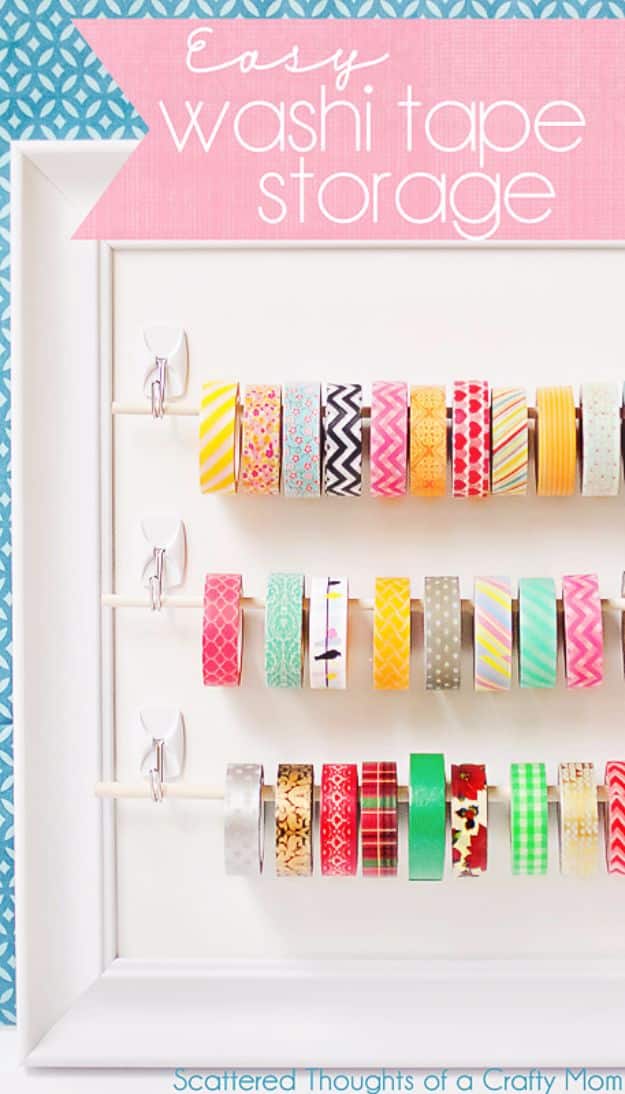 2. Anchored Fabric Storage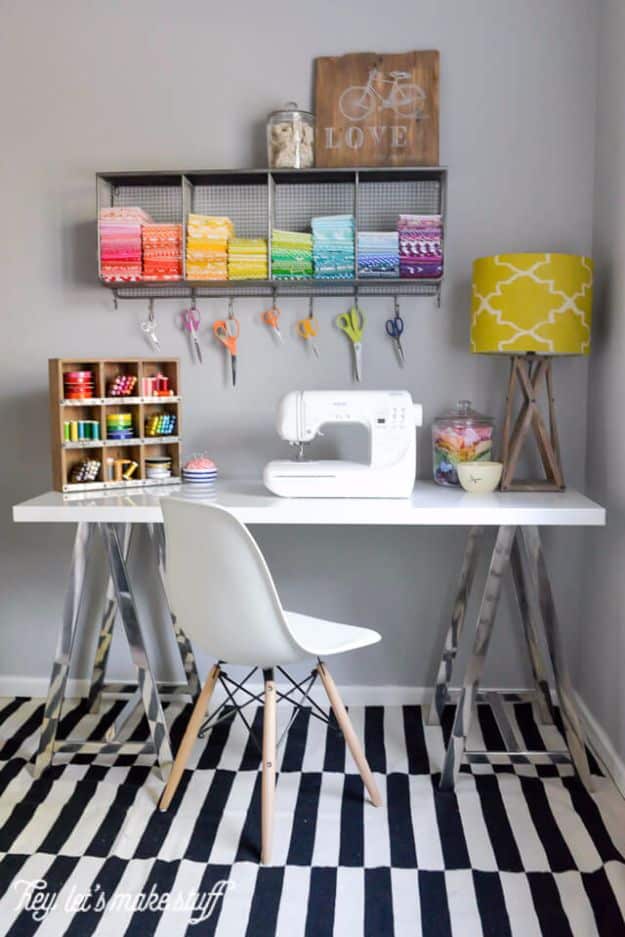 3. Desk Drawer Storage
4. Craft Paint Storage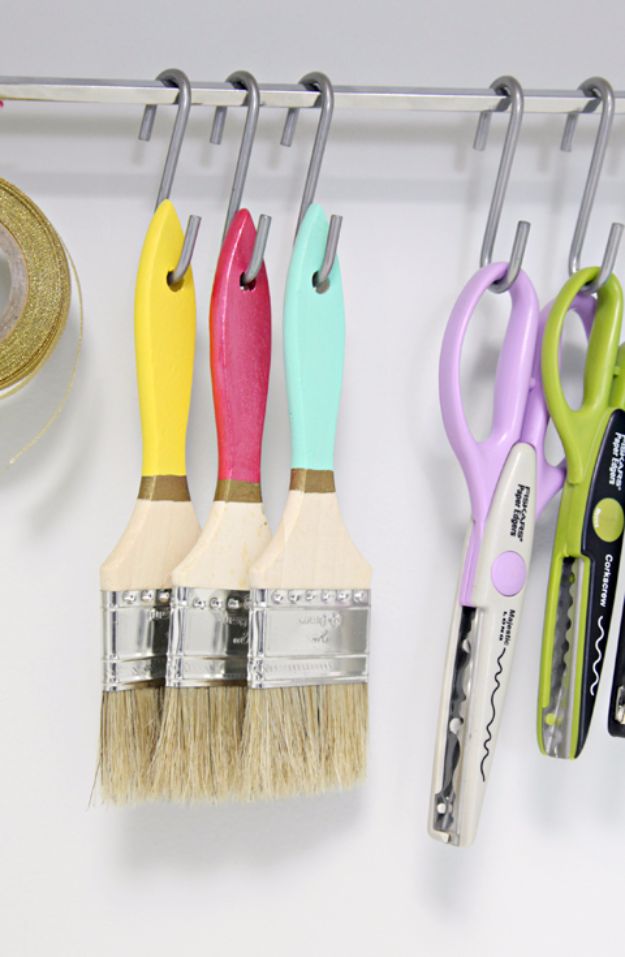 5. DIY Hanging Paint Storage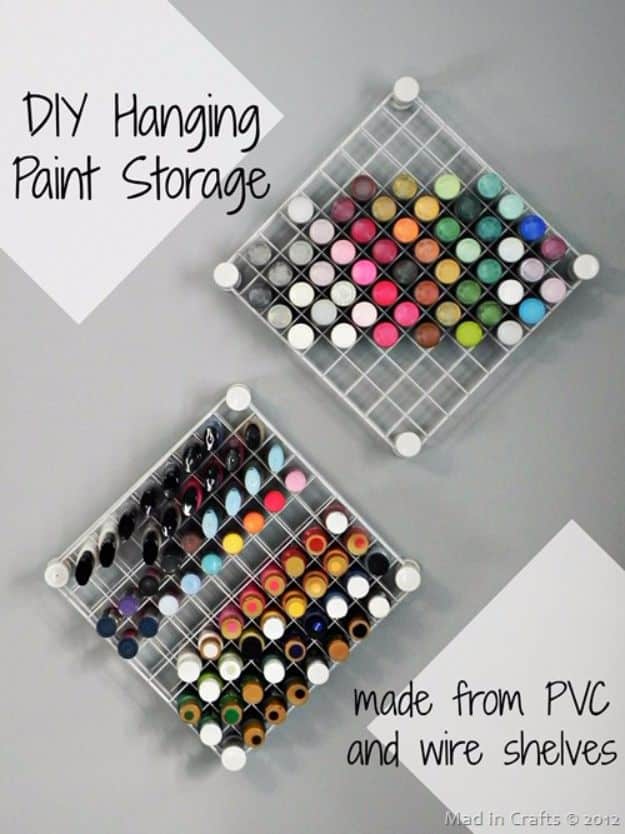 6. DIY Thread Holder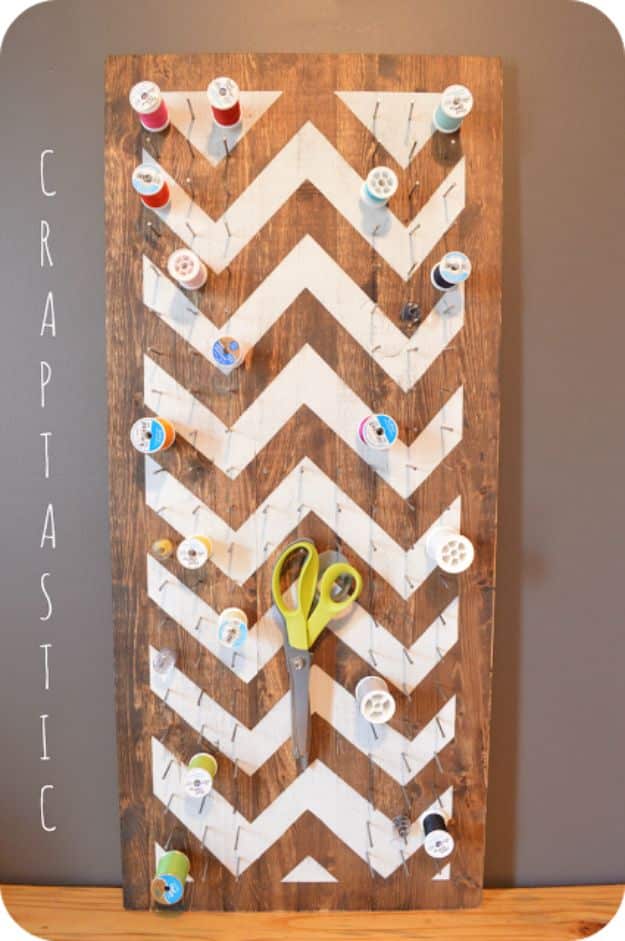 7. Vintage Soda Crate Storage

8. Craft Nook From Old Headboard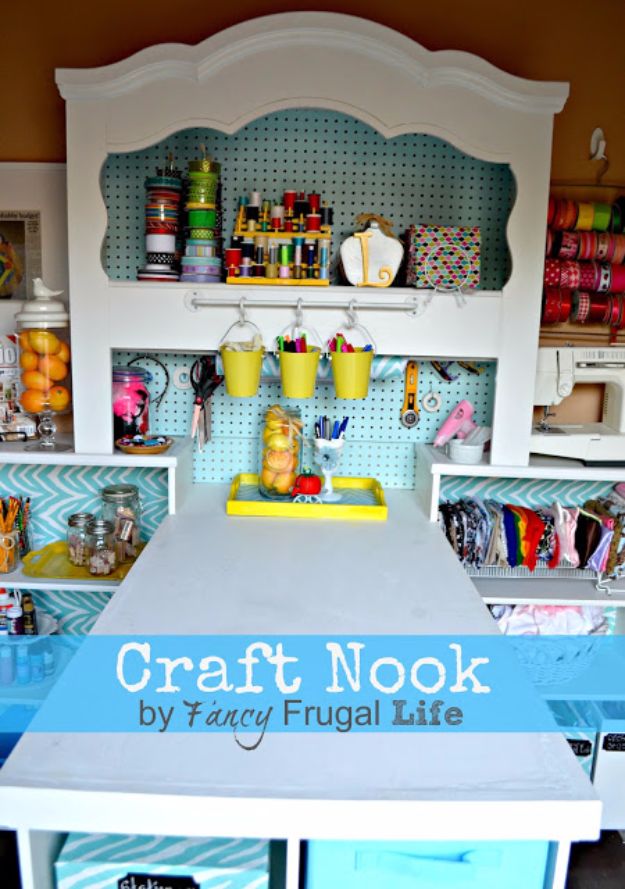 9. Industrial Pipe Holder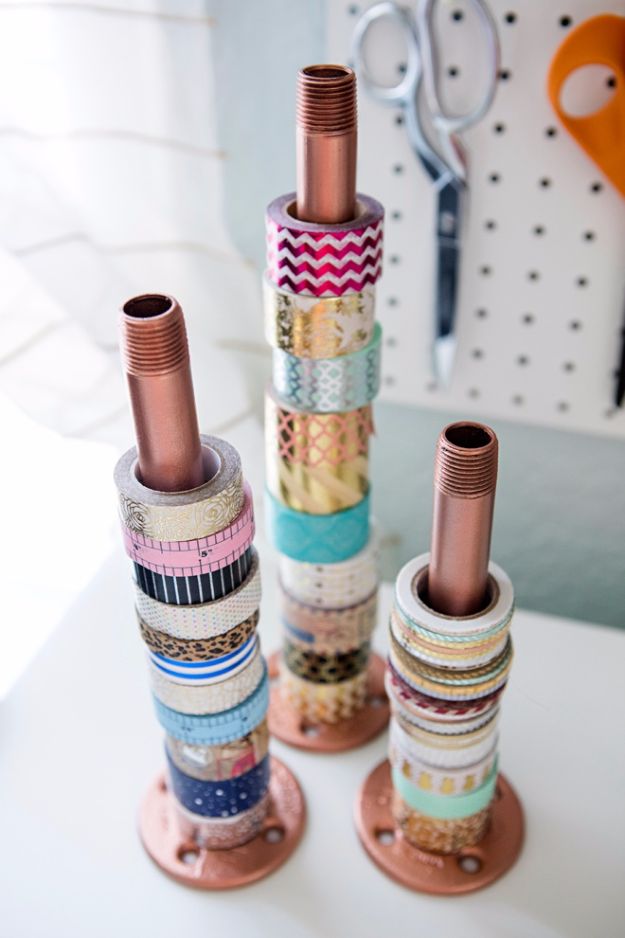 10. Glorious Fabric Storage Armoire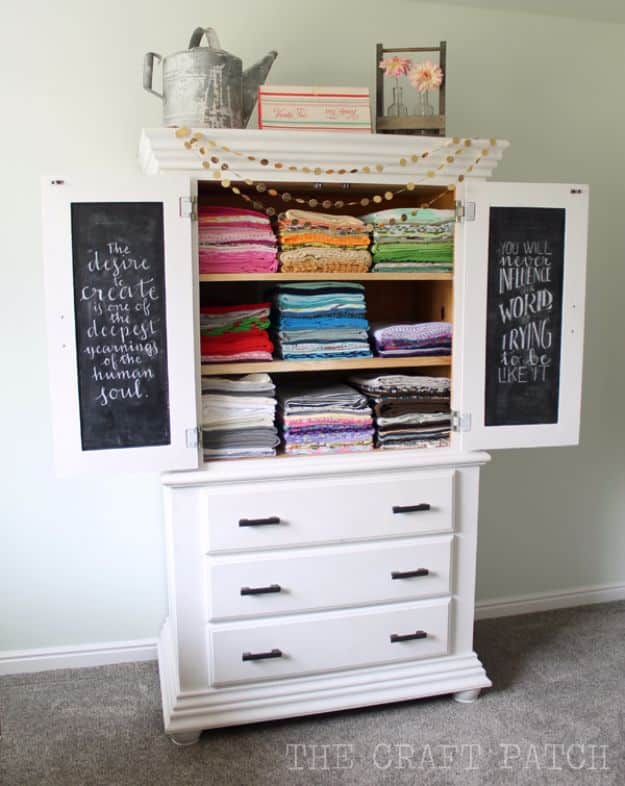 11. Dowel Ribbon Organizer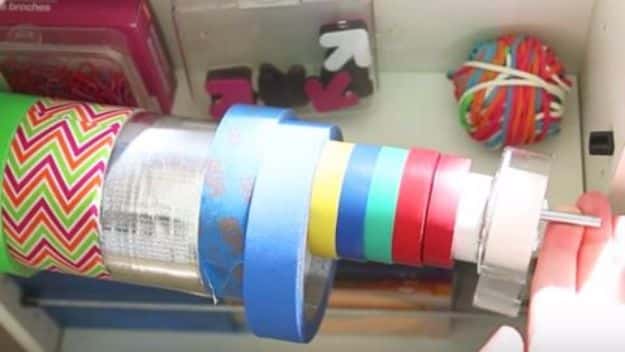 12. Extra Large Peg Board Organization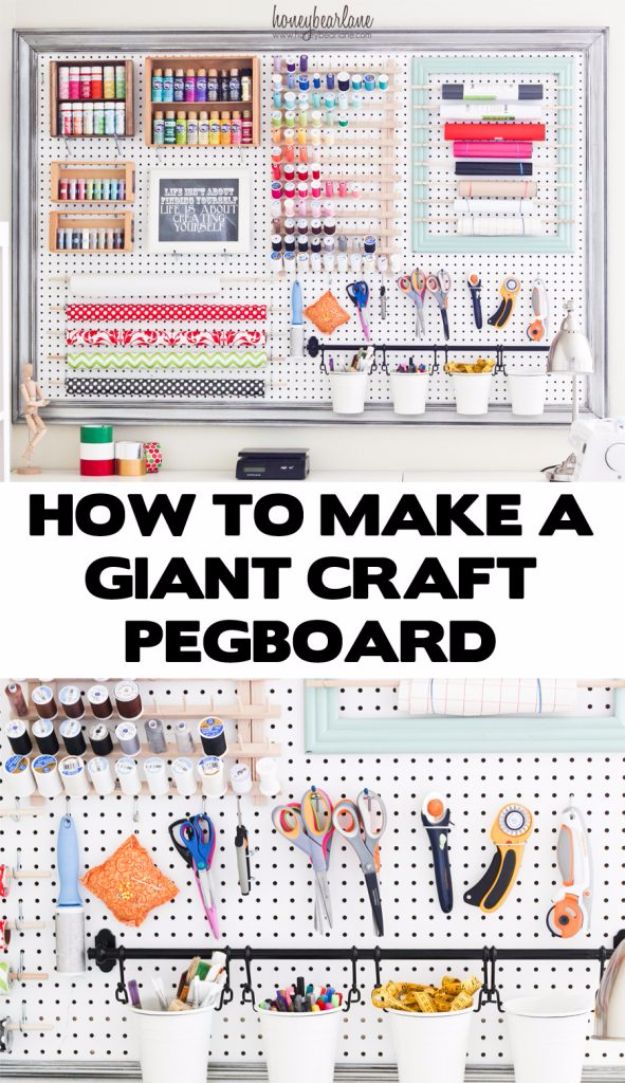 13. Craft Cubby Organizer

14.
14. Ribbon Holder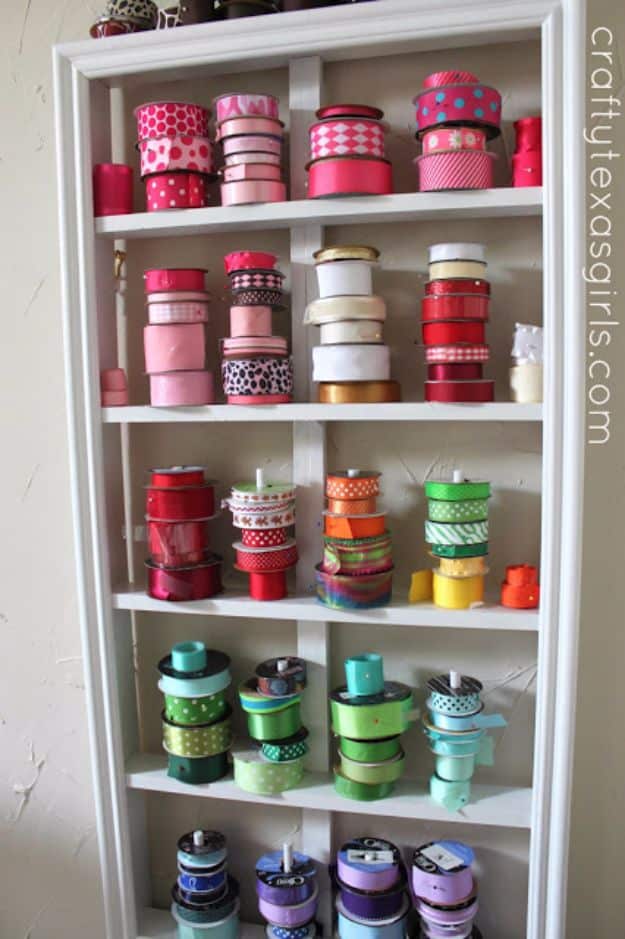 15. Gift Wrap Organization Station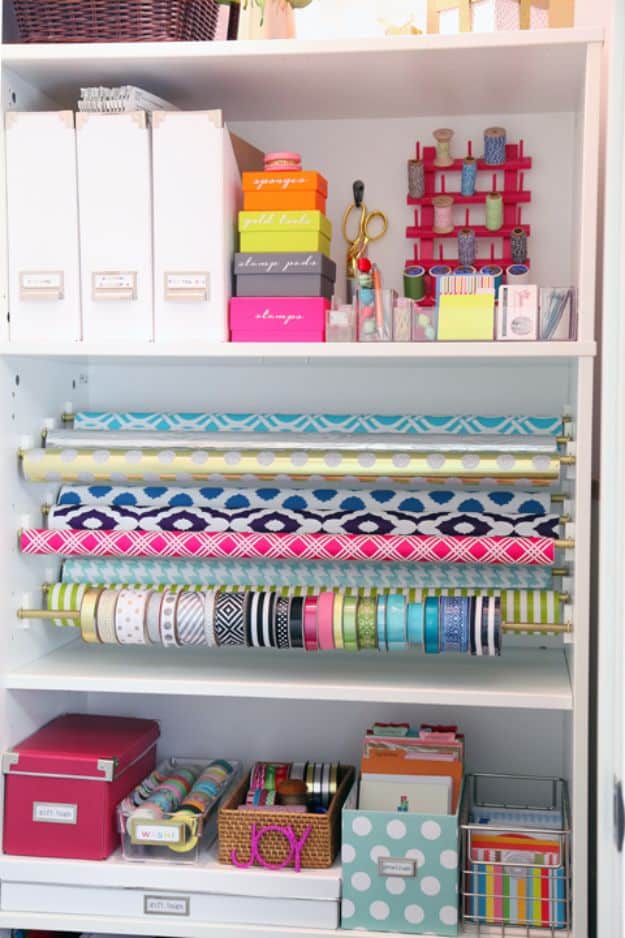 16. Wooden Sharpie Holder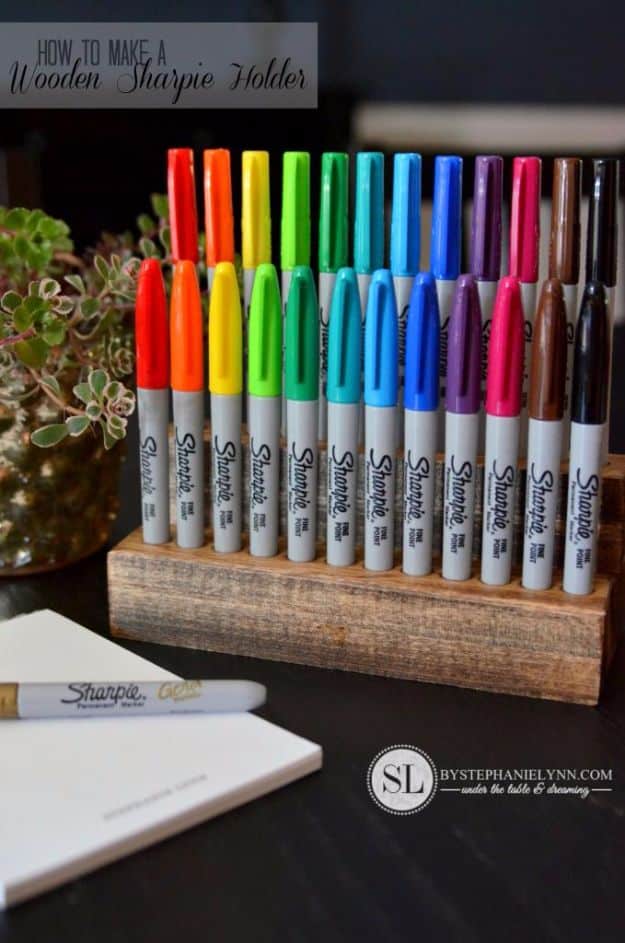 17. Wine Crate Craft Paint Storage Box

18. Simple Washi Wheel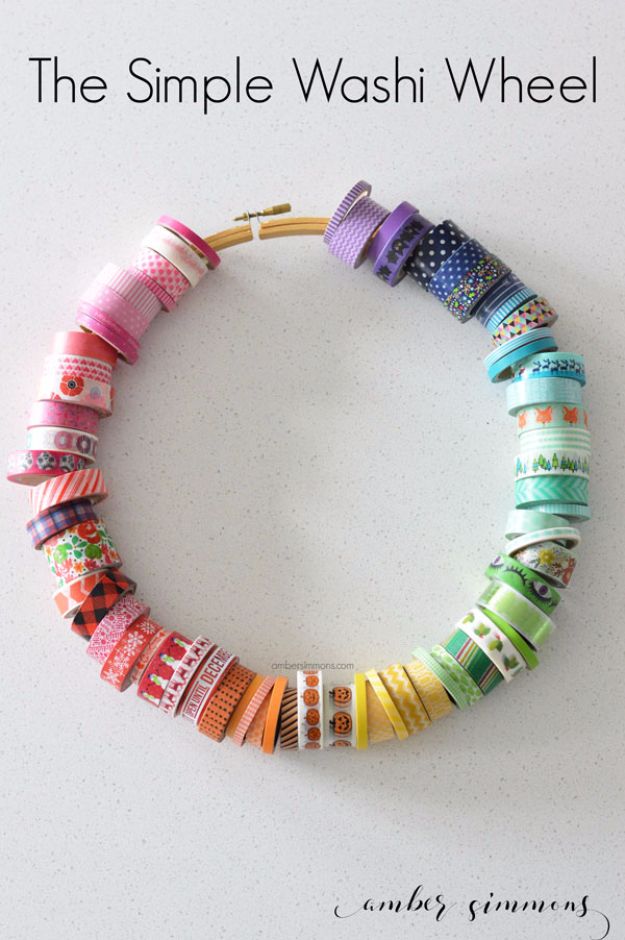 19. Craft Supplies Caddy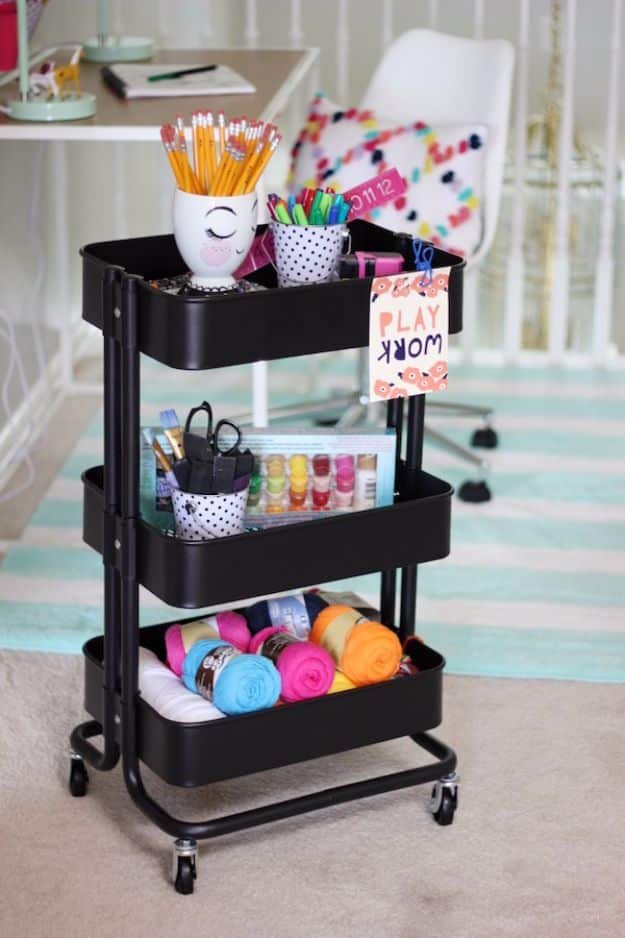 20. Square Vases Marker Storage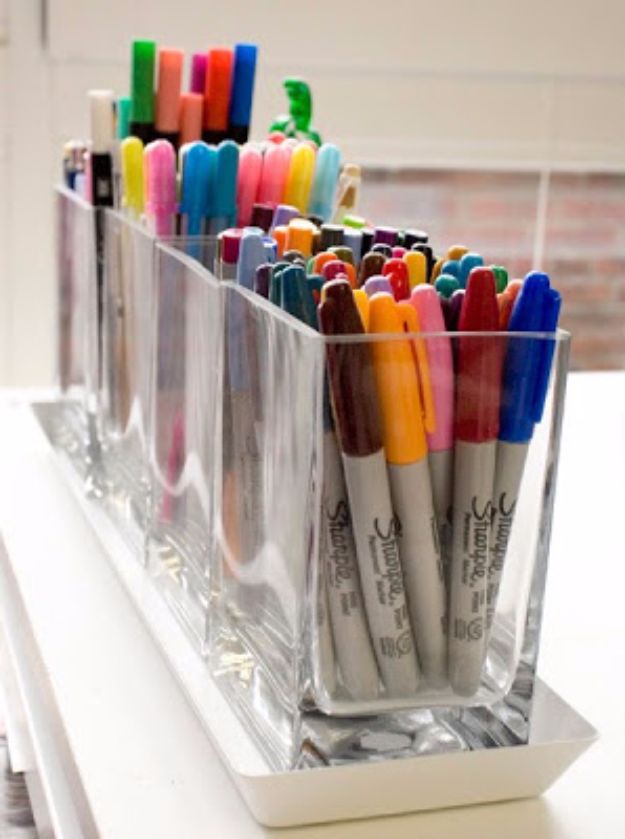 21. Gift Wrap Storage Hamper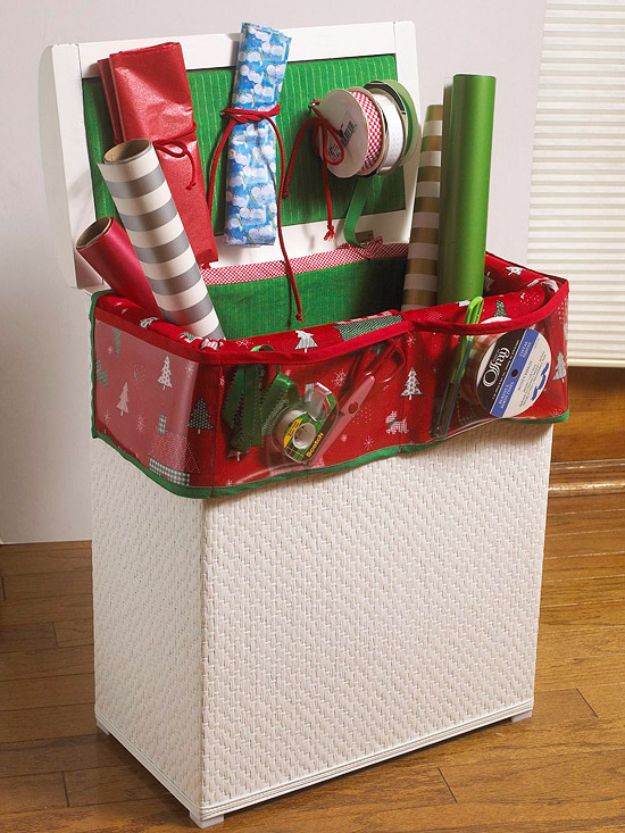 22. Repurpose IKEA Cart As Craft Storage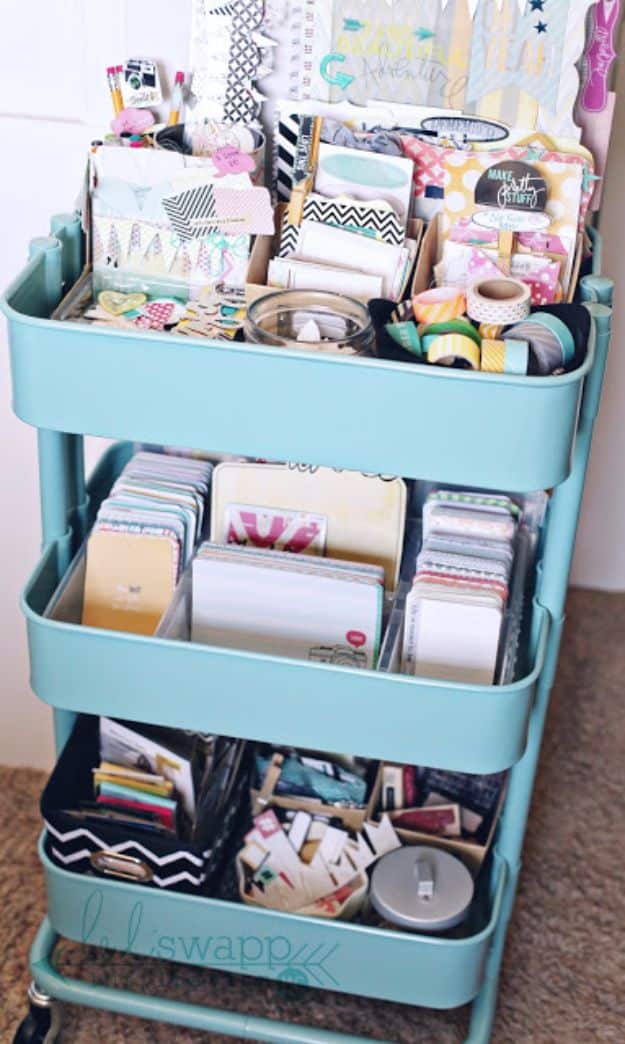 23. Rail Hooks Scissor Storage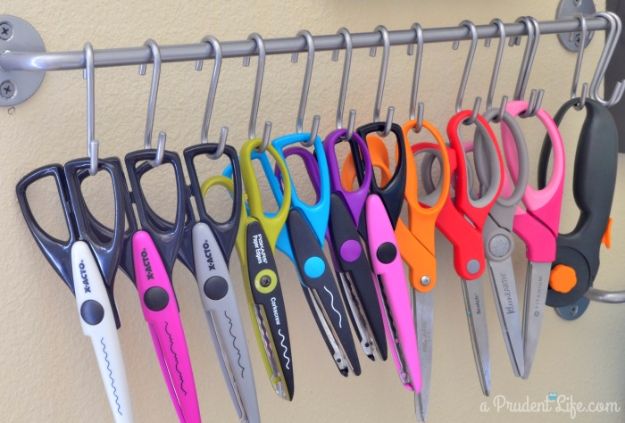 24. Wrapping Paper Storage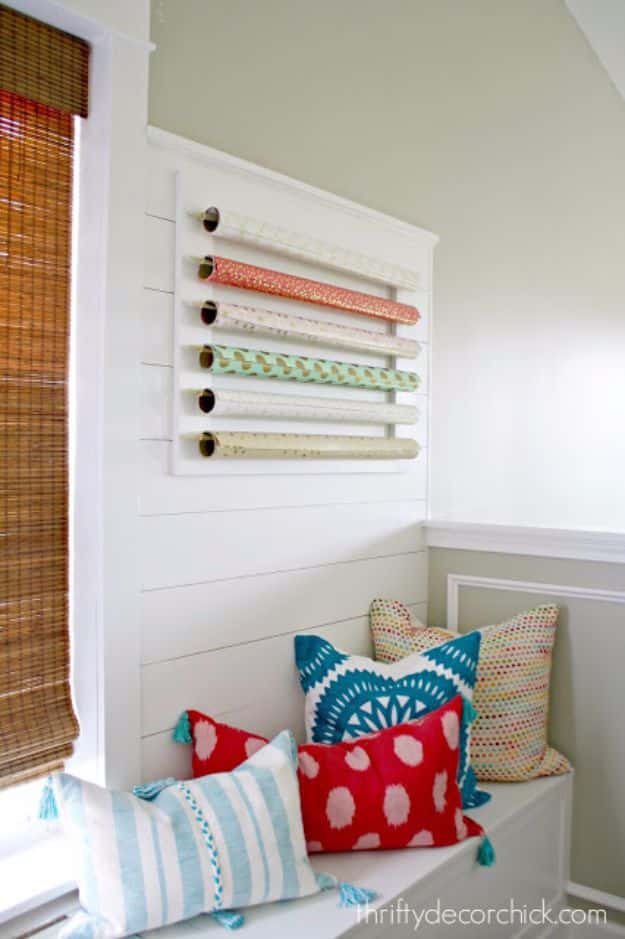 25. Paint Storage Box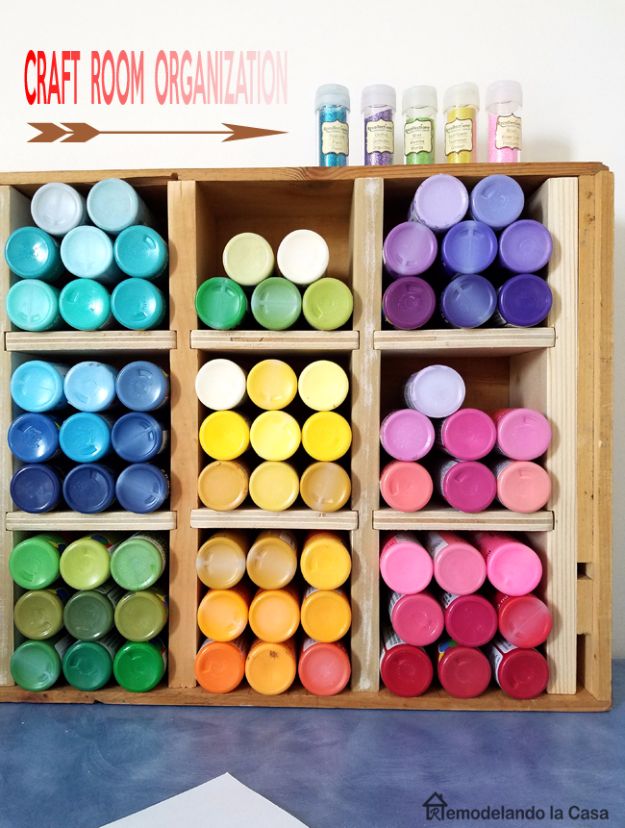 26. Printer Cart Craft Room Storage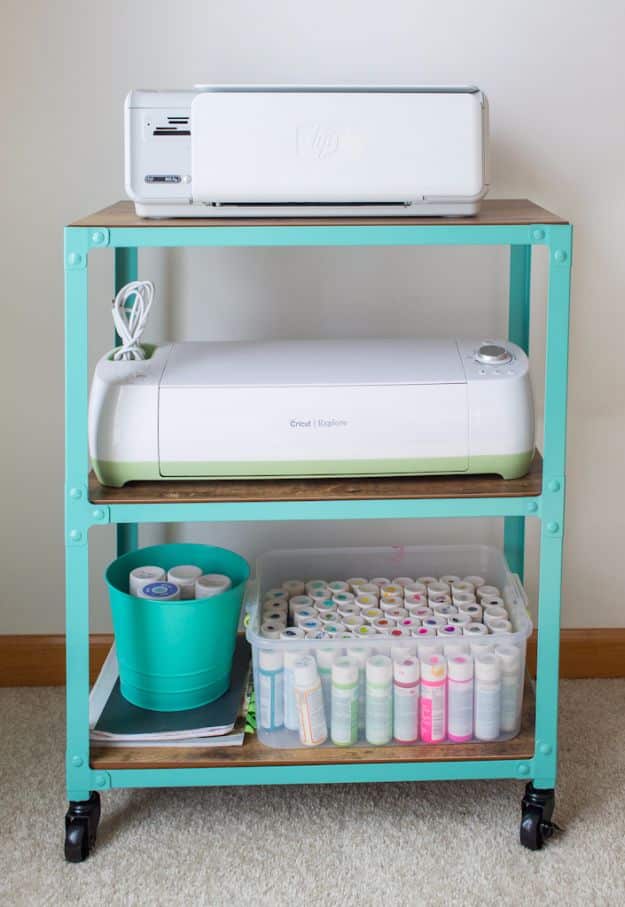 27. Kitchen Tin Organizer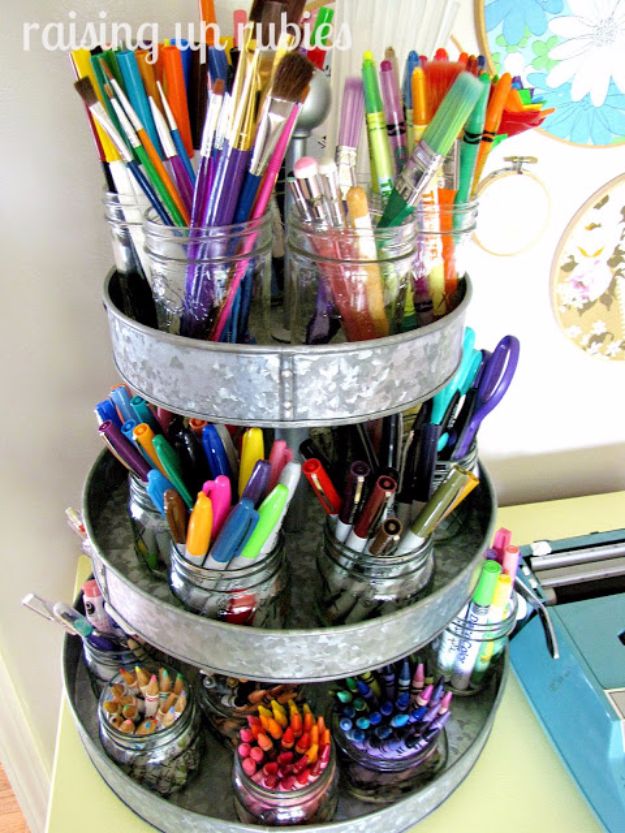 28. Yarn Storage System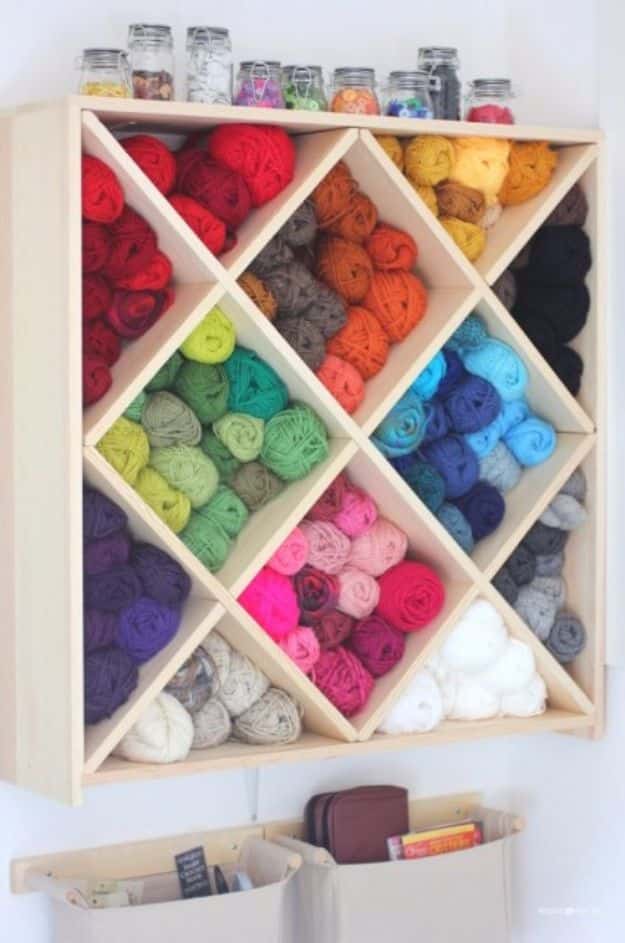 29. Paper Bookcase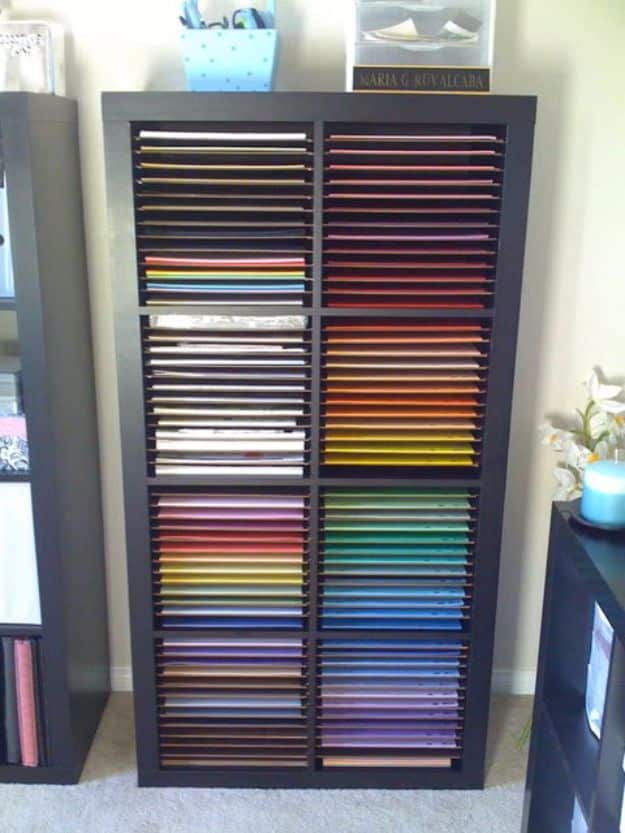 30. Fabric Storage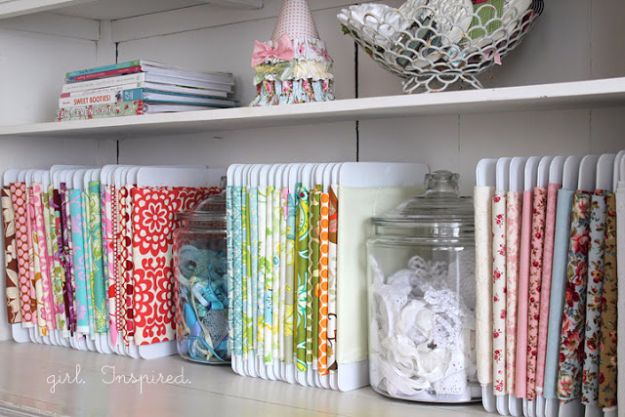 31. Shoe Cubbies Craft Storage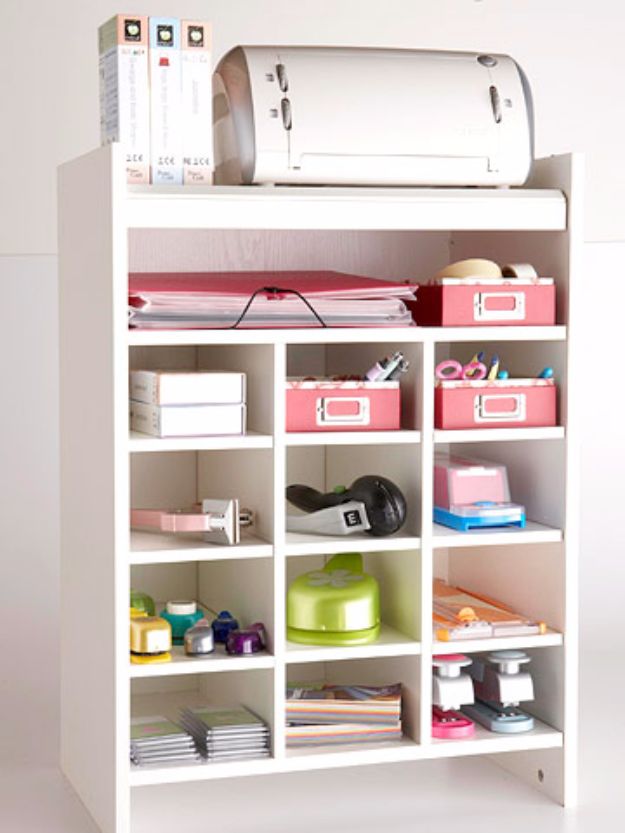 32. Vinyl Storage System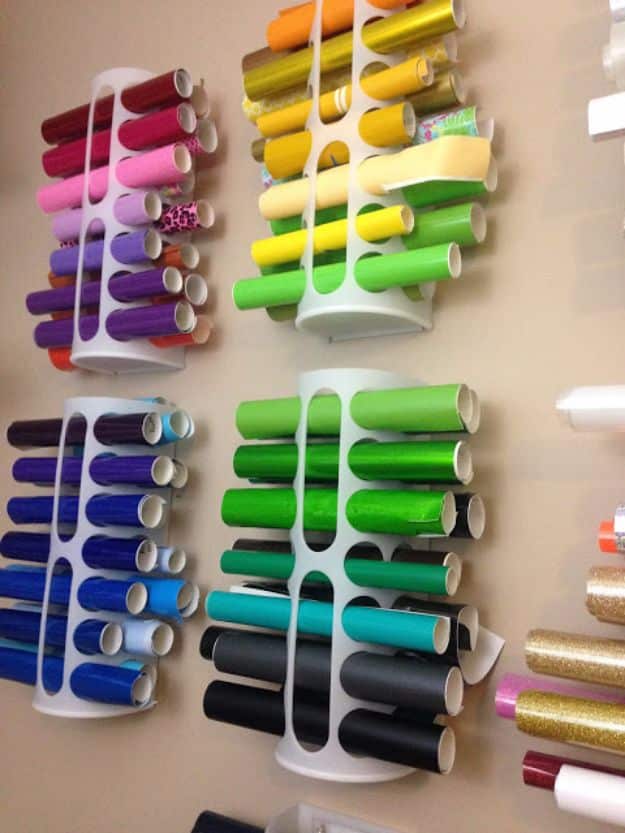 33. Easy DIY Fabric Stash Organization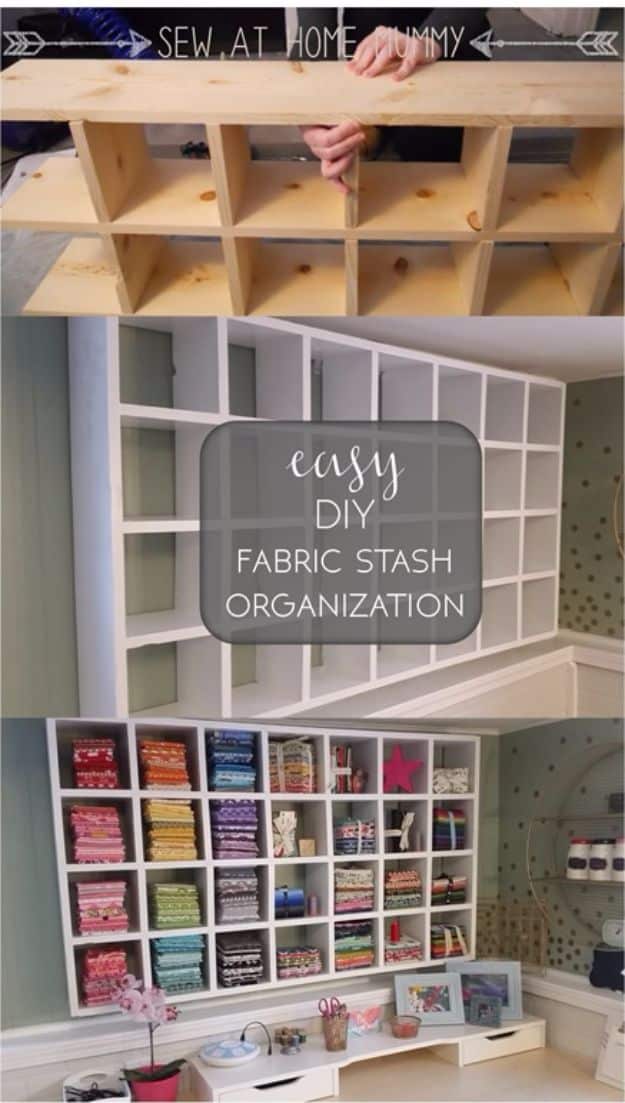 34. Tin Can Storage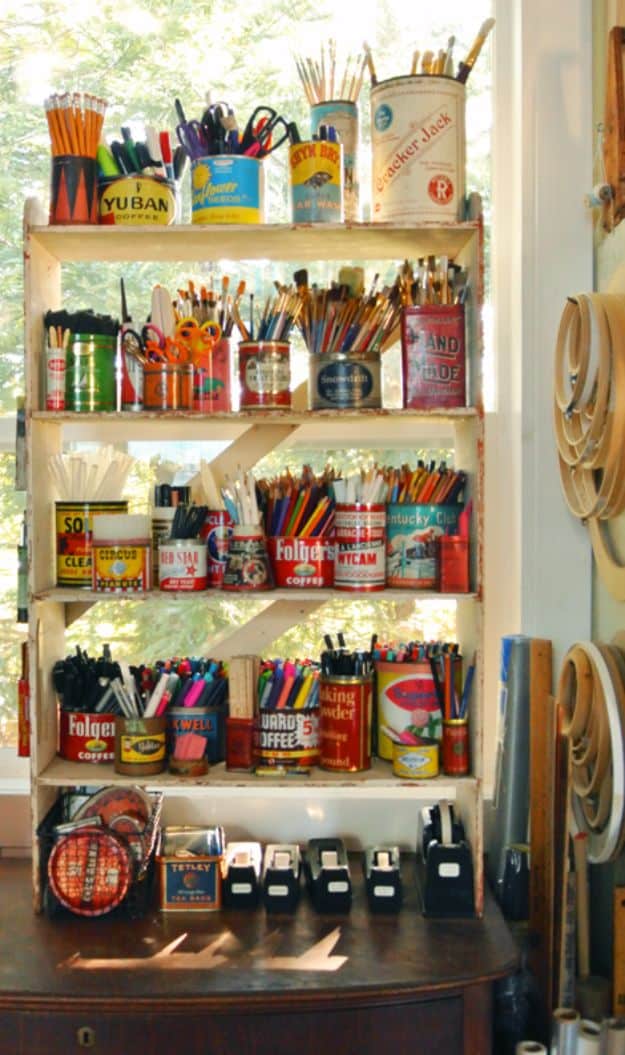 35. Mason Jar Twine Holder