Love luminaries? It's that time of year again, when lights in all varieties should decorate your home. Make these awesome Christmas lights and luminaries for your home by following the easy step by step tutorials. From indoor to outdoor ideas, your mantel, patio, walkway and porch will look amazing when you try a few of these cool DIY lighting ideas for the holidays.
DIY Christmas Luminaries
1. DIY Star Luminaries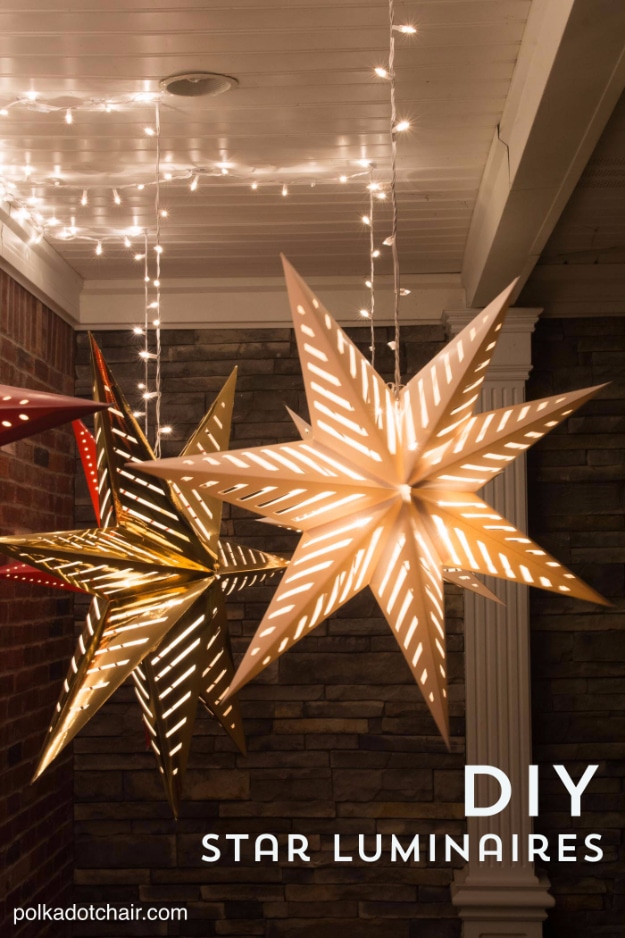 When it comes to Christmas decorating ideas, I love adding lights to every room. These DIY star luminaries are nice because you can use them all throughout the holiday season and even year round if you like. These could be pretty as outdoor porch decor or used for parties if not. Learn how to make these star lanterns for your Christmas decor.
2. Photo Paper Snowflake Luminaries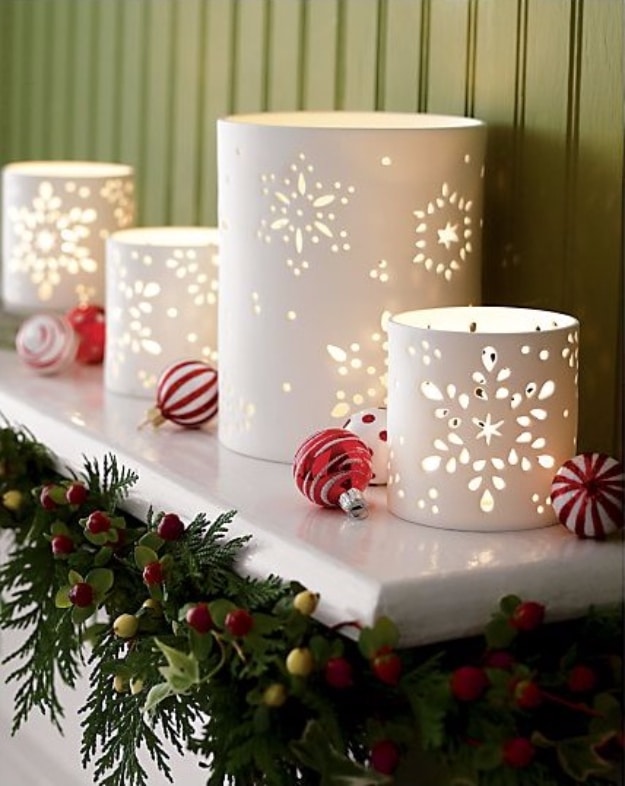 One of my favorites DIY mantle decor ideas for the holidays, these pretty all white lanterns are a lovely project to make for the mantle. Surround them with greenery and red holly berries for an elegant look that will look good with everything from modern to farmhouse Christmas decor. For DIY Christmas luminaries, this just may be my all-time top pick.
3. Vintage Christmas Luminaries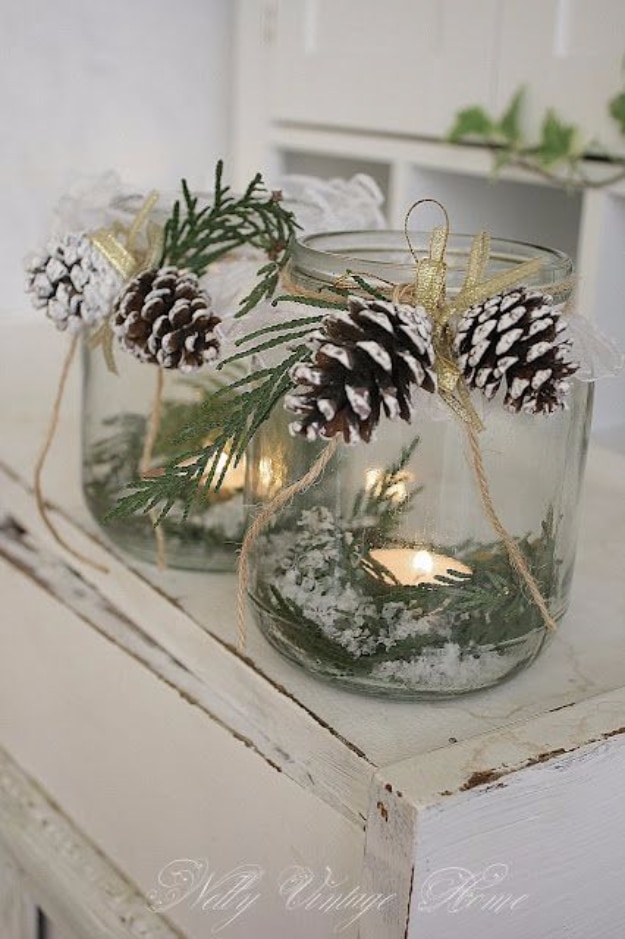 These rustic candles in a jar make a lovely accent to country Christmas decor or just about any home that needs some festive holiday lighting. Learn how to make these luminaries with the step by step DIY tutorial.
4. Snowy Pinecone Candle Jars

5. 5 Minute Christmas Luminaries

6. DIY Dutch Canal House Luminaries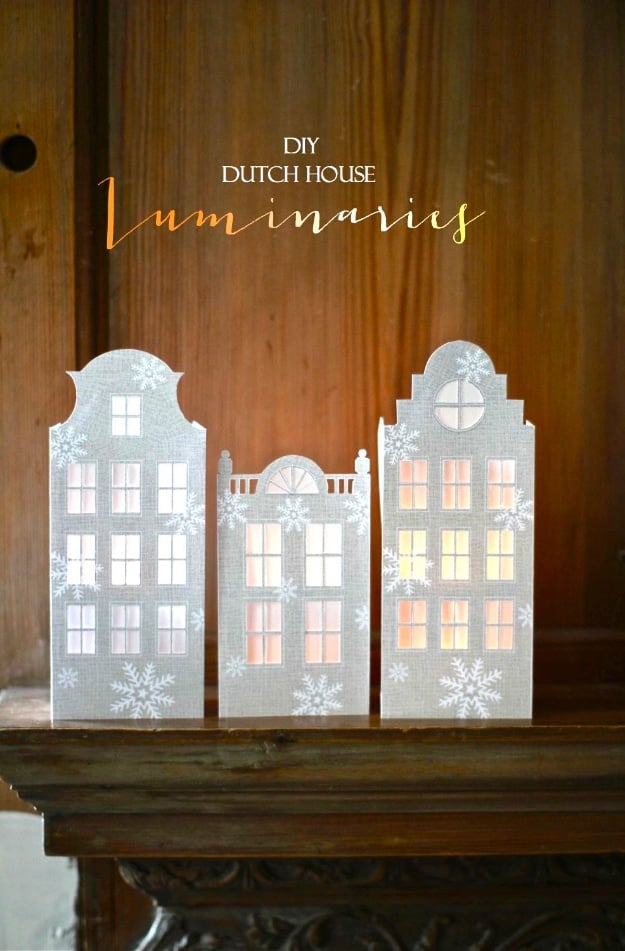 7. DIY Holiday Mason Jar Luminaries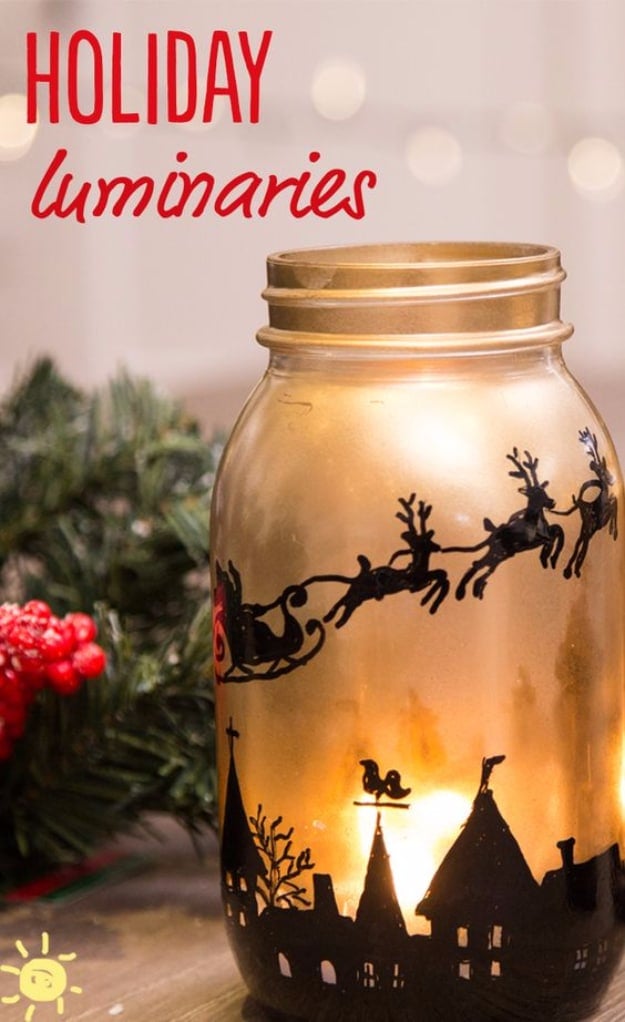 8. Epsom Salts Luminaries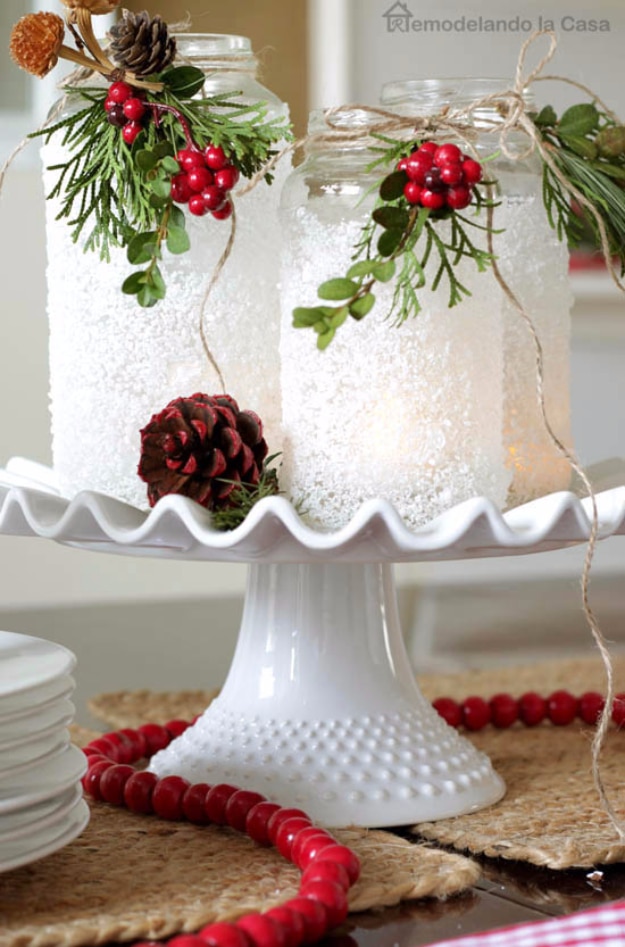 9. DIY Christmas Village Silhouette Luminary Jar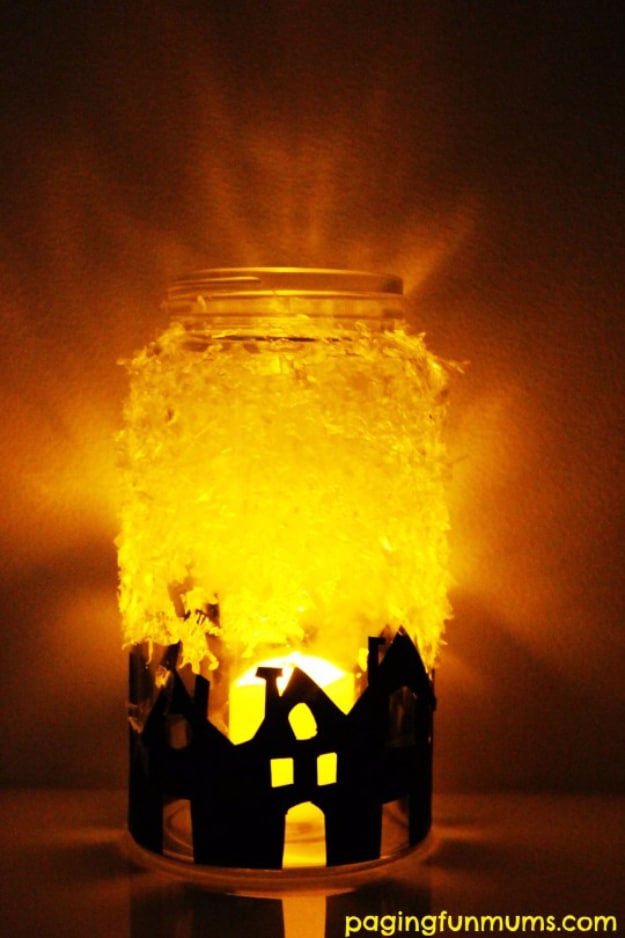 10. Yarn Snowman Mason Jar Luminary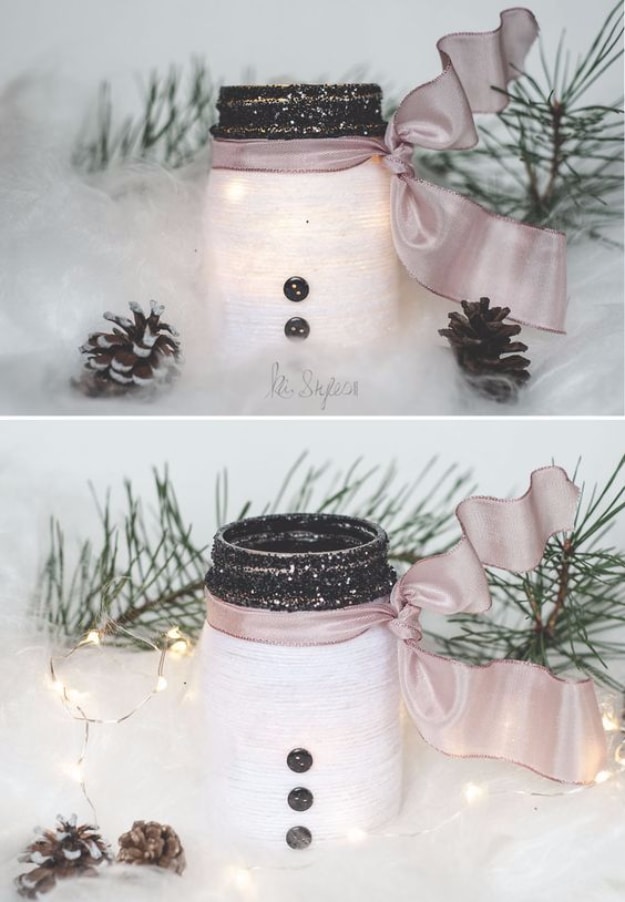 11. Glittering Luminaries For Christmas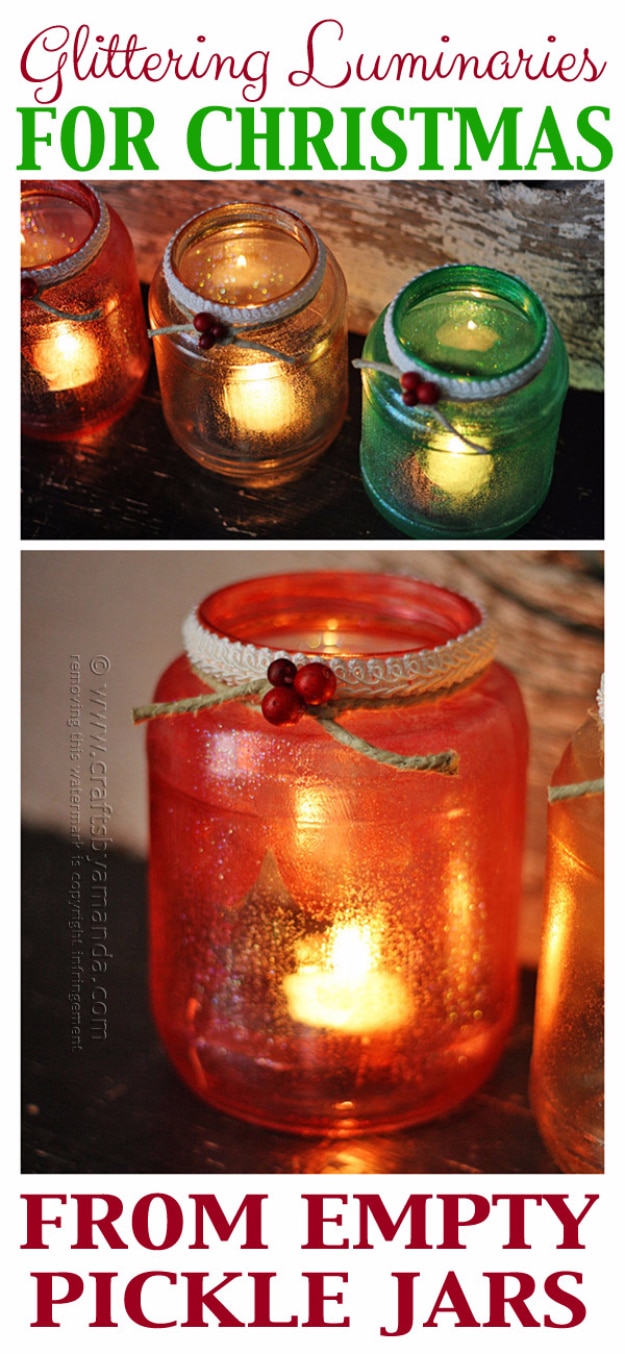 12. White Christmas Luminaries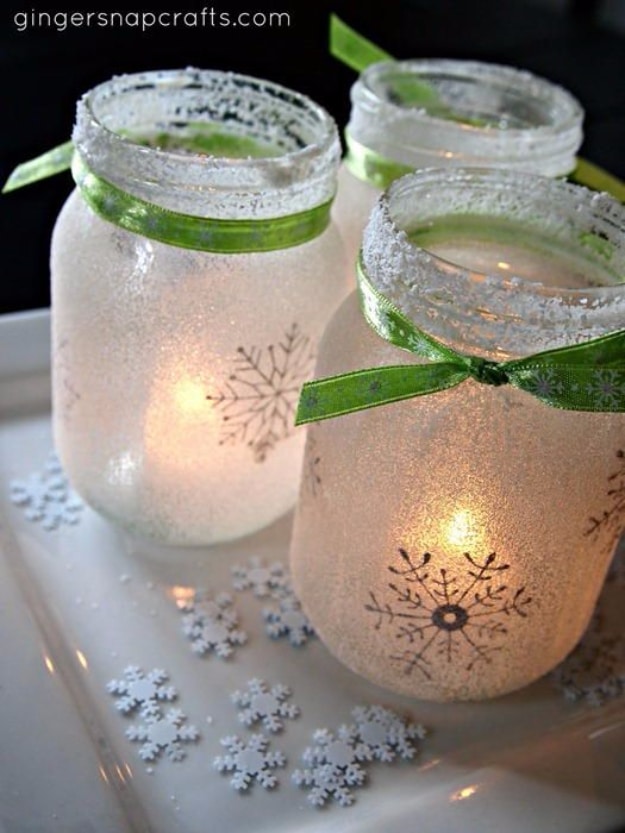 13. Starry Night Inspired Luminaries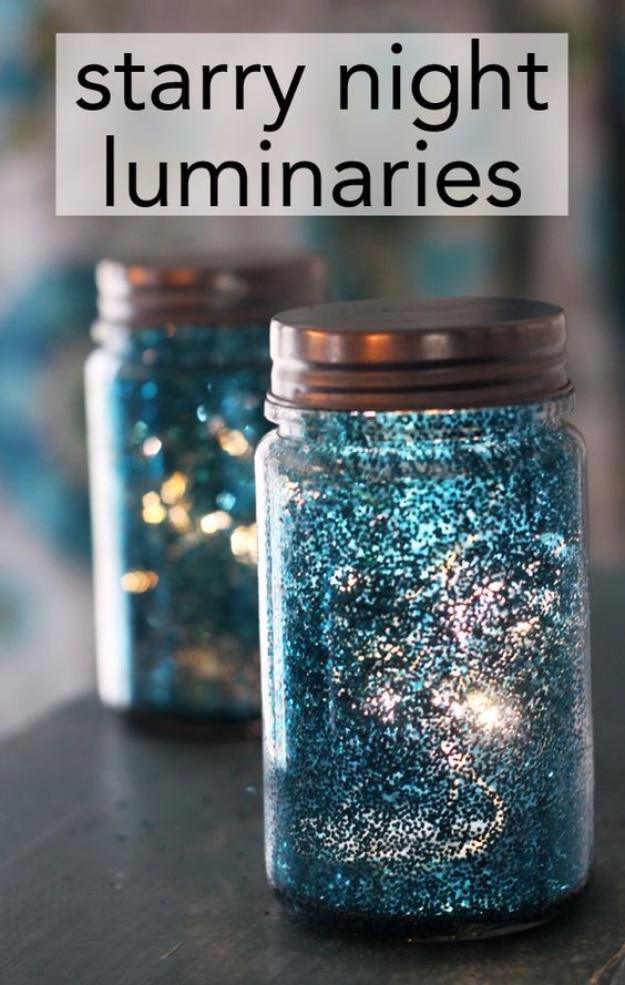 14. Galaxy On Terra Firma Luminaria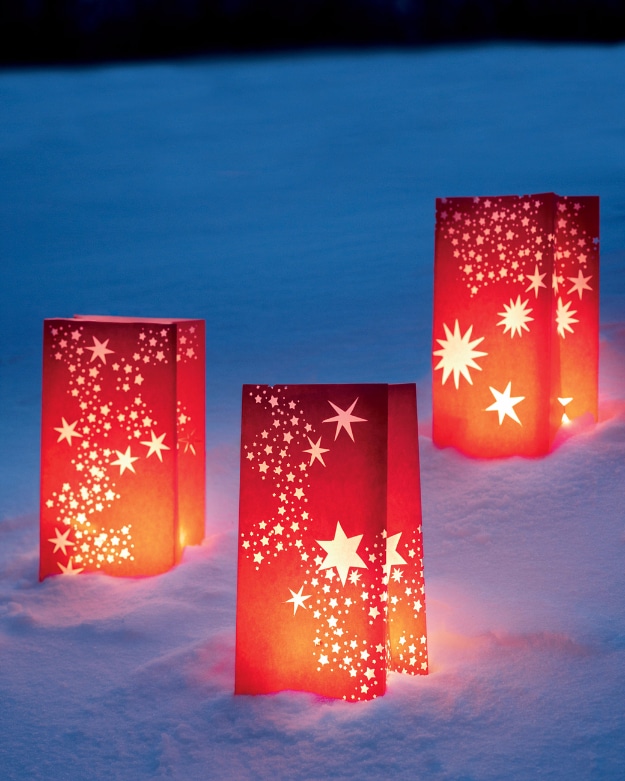 15. DIY Mason Jar Holiday Luminaria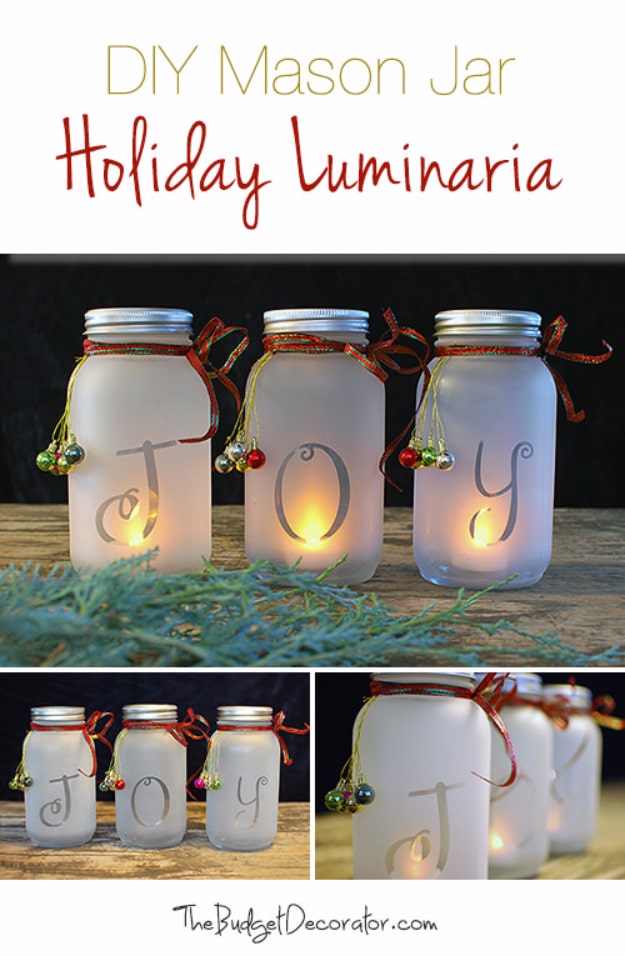 16. Simple Frosted Luminaries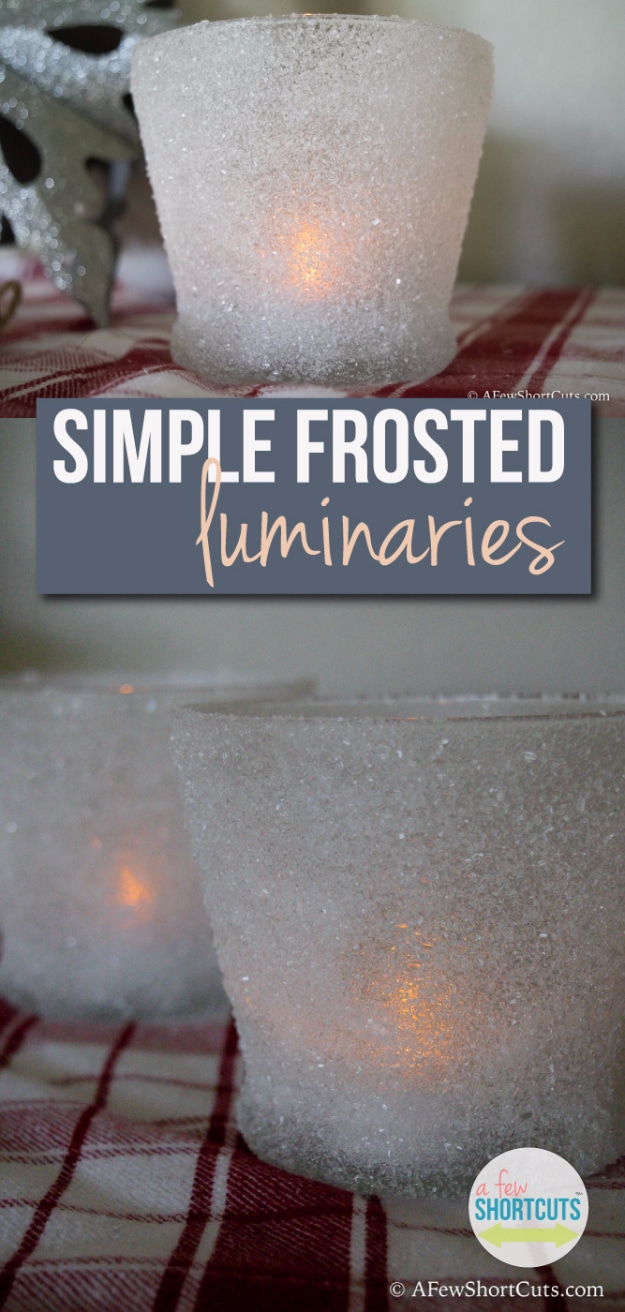 17. Mini House Luminaries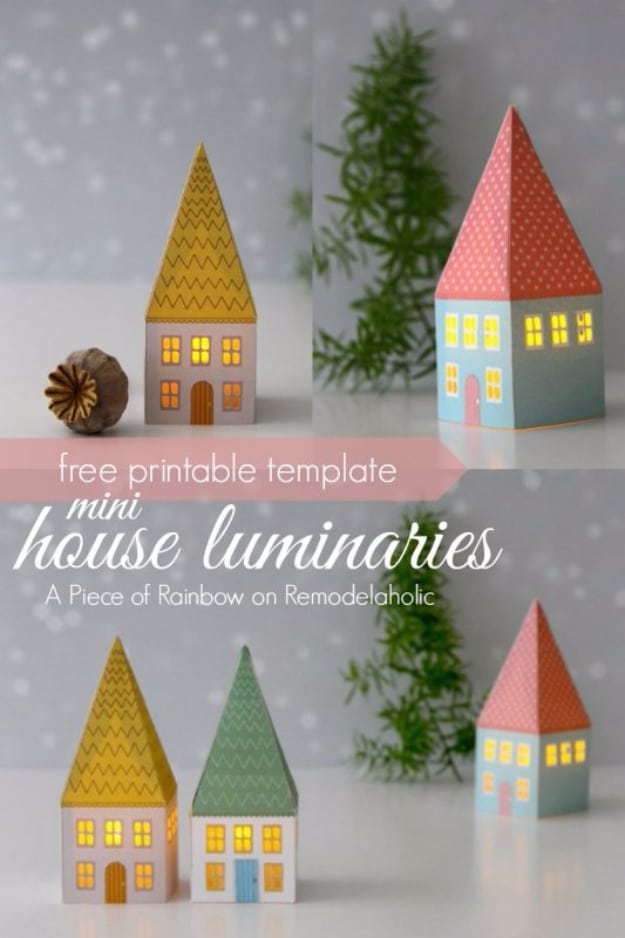 18. Holiday Mason Jar Luminary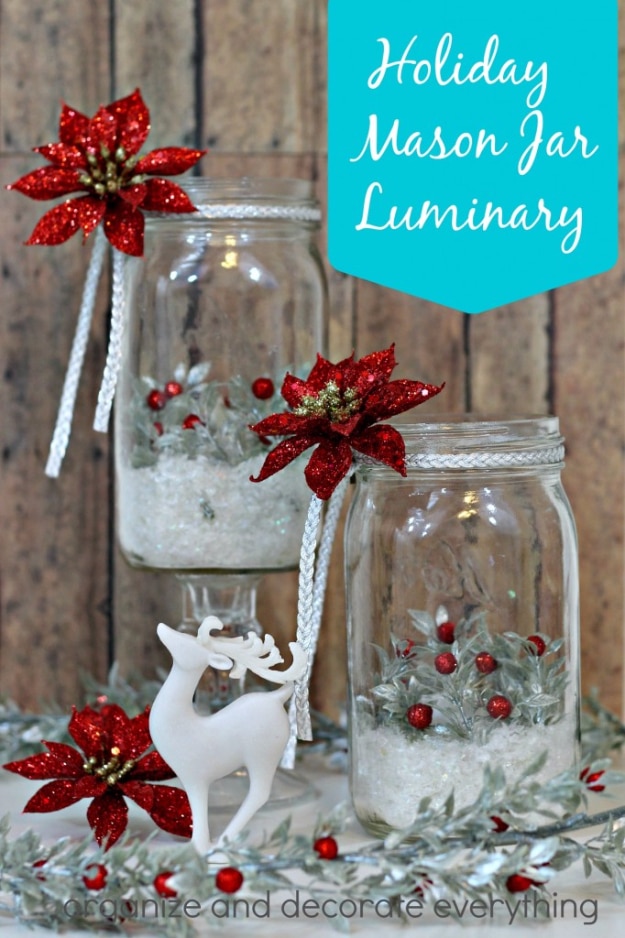 19. DIY Christmas Luminaries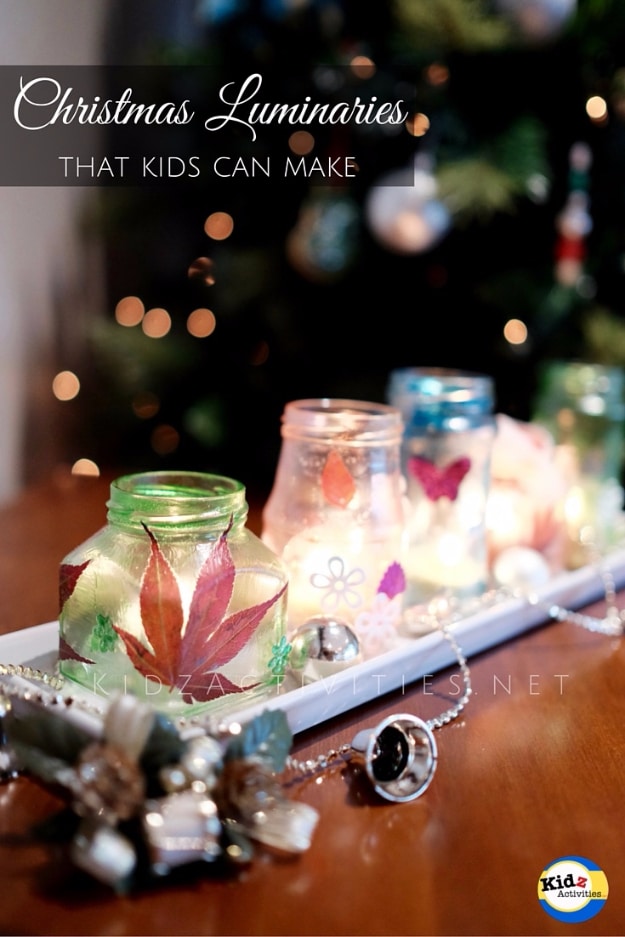 20. DIY Ice Lantern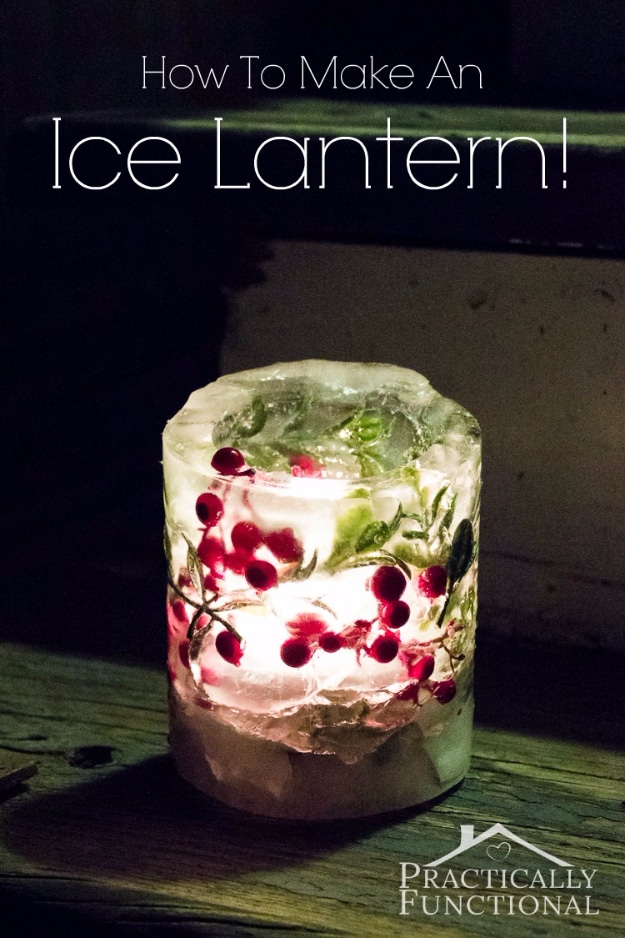 21. DIY Botanical Ice Luminaries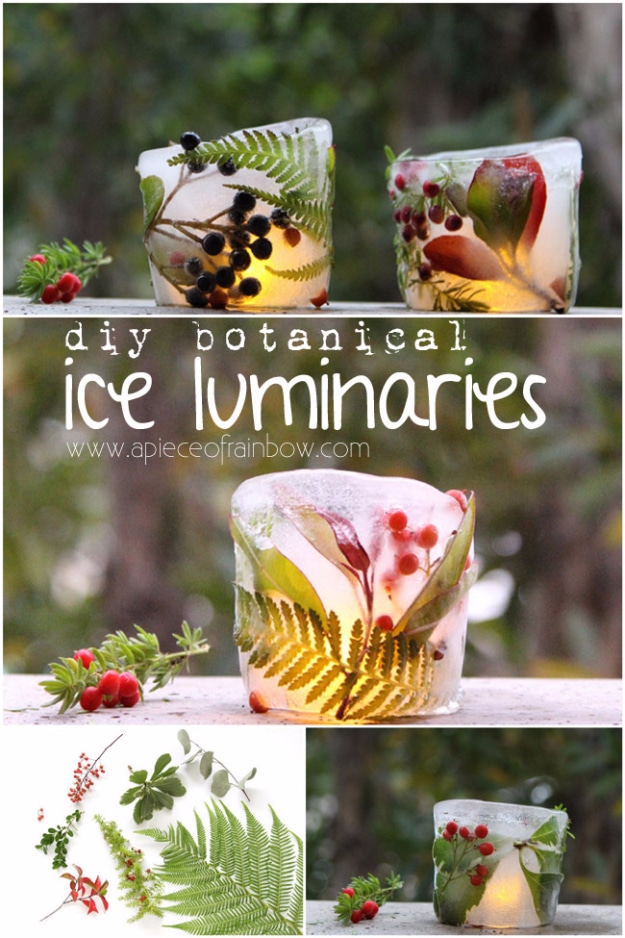 22. DIY Paper Bag Luminaries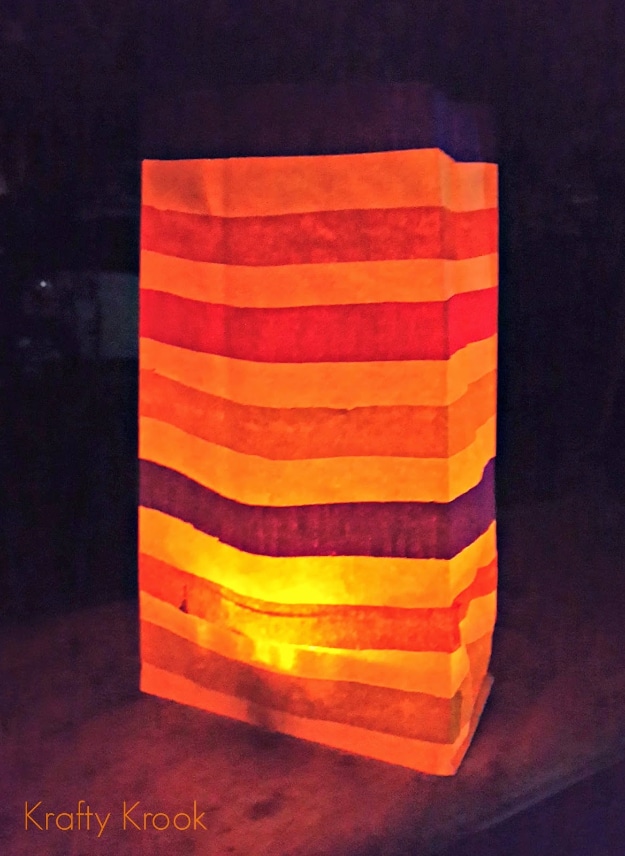 23. Open Ended Box Christmas Luminaries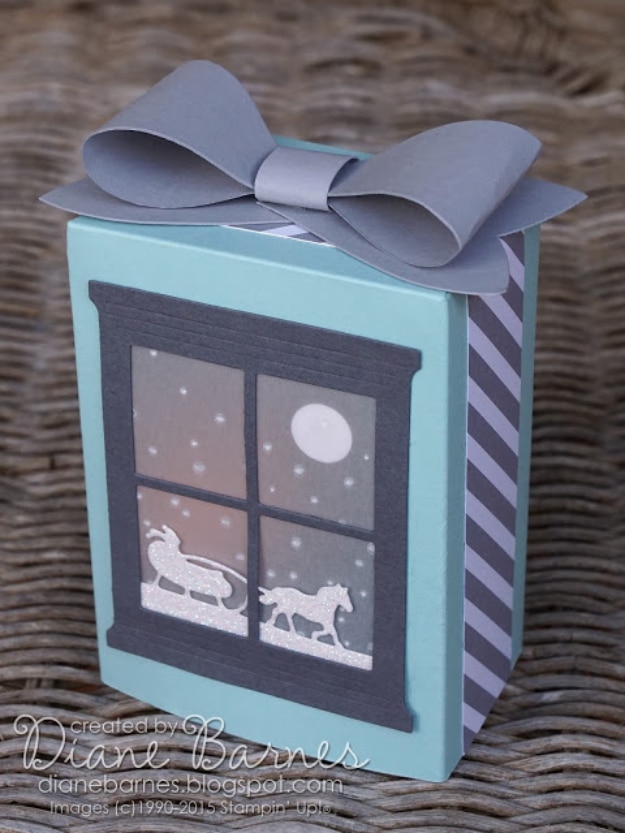 24. Snowman Luminary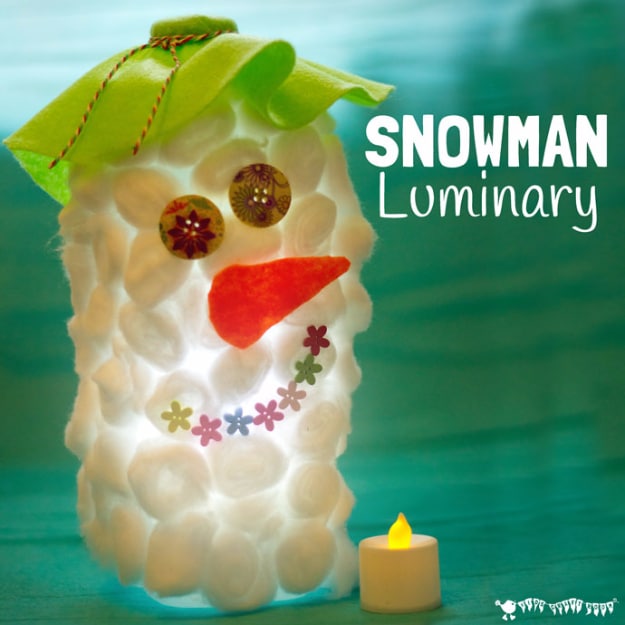 25. Simple DIY Holiday Luminaries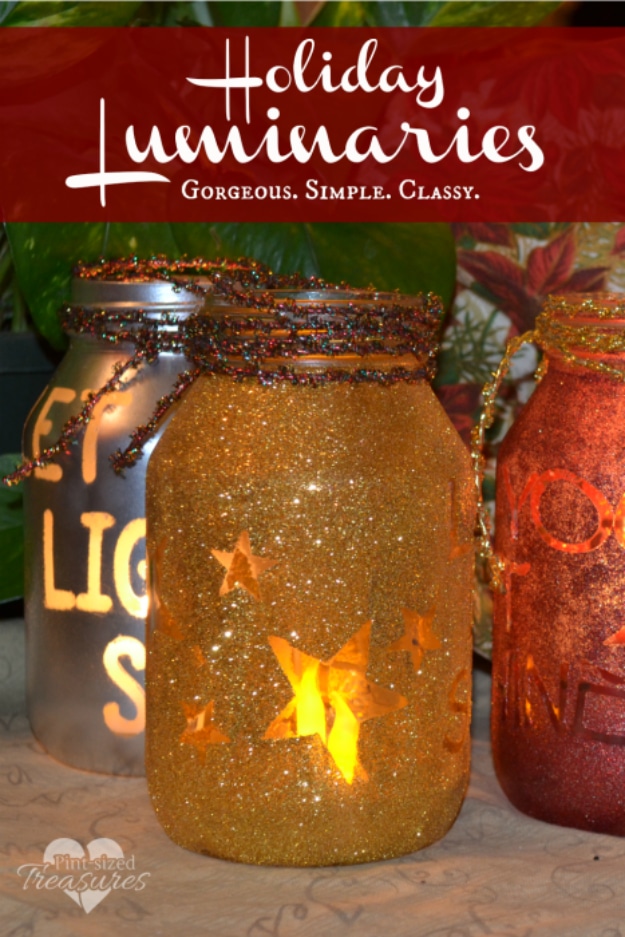 26. Magical Christmas Luminaries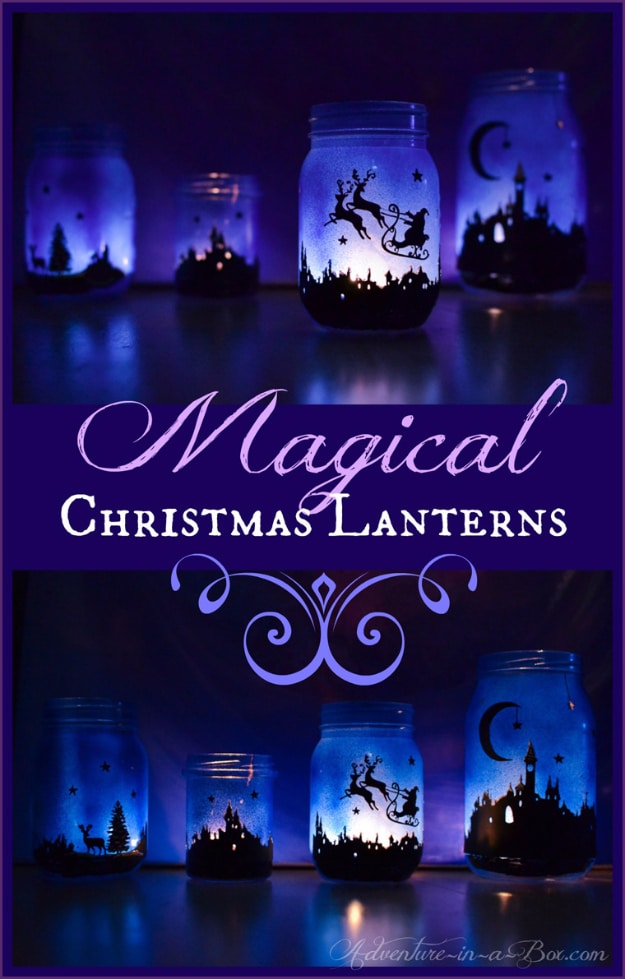 27. Illuminated Snow Scene In A Jar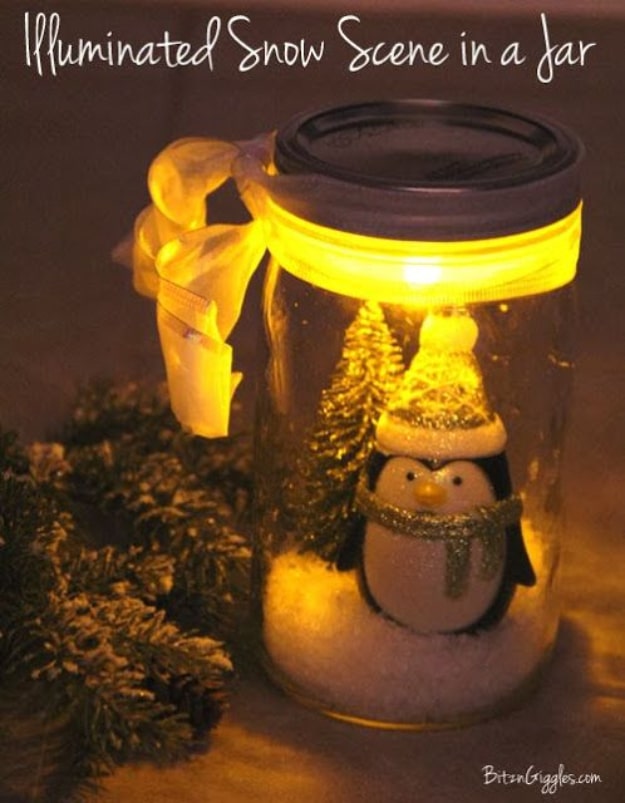 28. Snowflake Mason Jar Luminary