6. Homemade Mosquito Repellent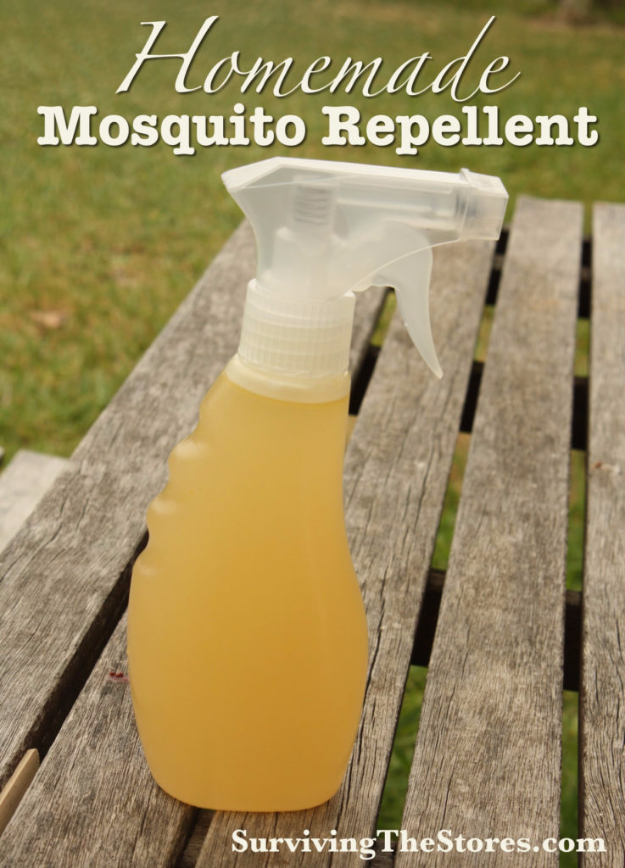 Keeping bugs away with a good mosquito repellent is a top priority, especially with small children who are prone to scratching mosquito bites. If you have the ingredients to make it, this is the best bug spray recipe I've found. This recipe uses essential oils, which are highly effective for natural bug protection. Snag the full recipe from Surviving The Stores.
7. Match Holder With Sandpaper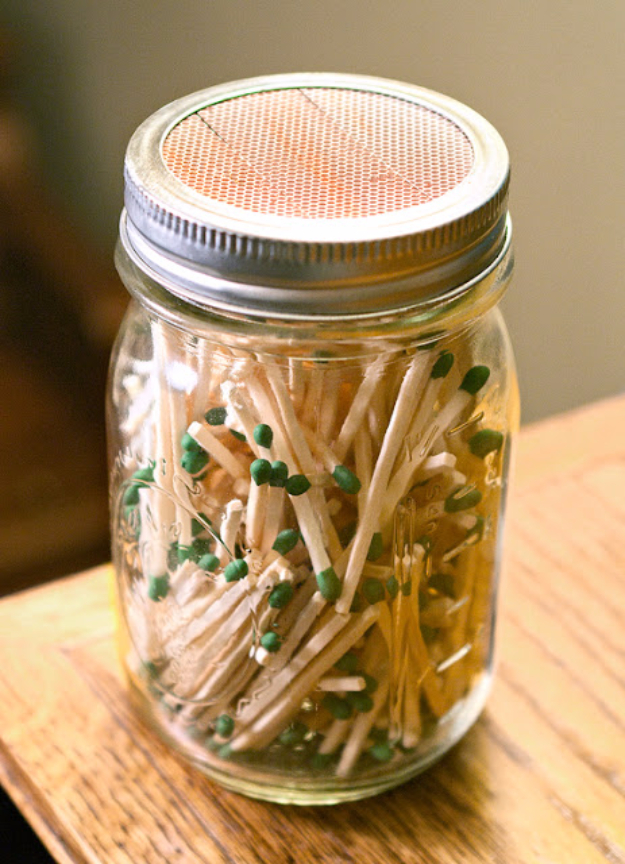 I saw an awesome idea for storing matches in a mason jar – using sandpaper as the lid so you can light the matches. Keep your matches dry by crafting your own Mason jar matchbox. And the mason jar is perfect for taking camping or for just looking pretty.
8. S'mores In A Bag Campfire Treat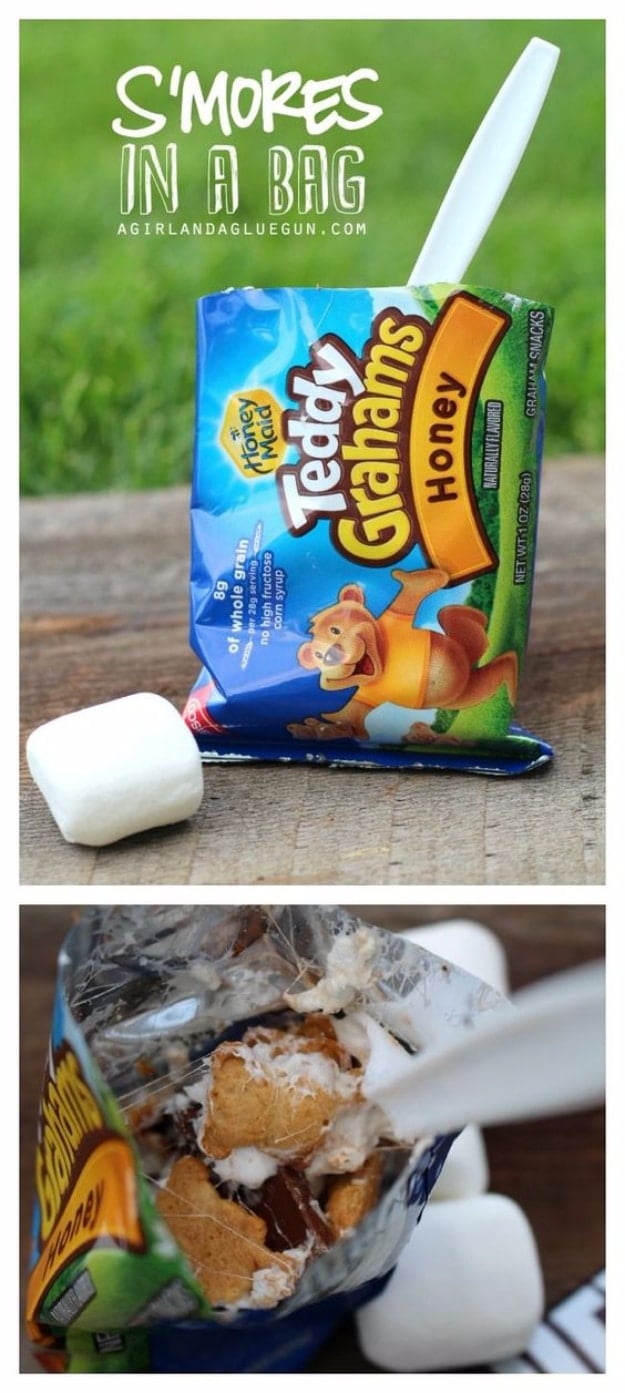 Oh wow, this is such an awesome idea! S'mores are a camping favorite that are fun to make and even more fun to eat. This camping hack is great since we can do S'mores without the mess. S'mores in a bag needs to become a thing in everyone's house!
9. Wrap Duct Tape Around Your Flashlight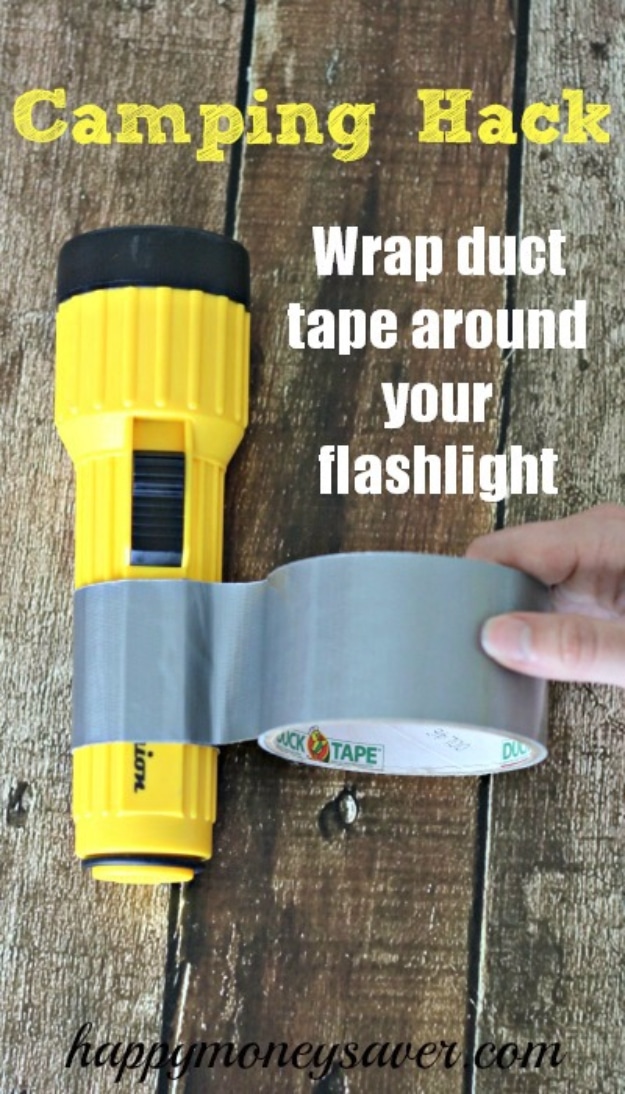 Wrap duct tape around your water bottle or a flashlight to save space and also have quick and easy access to it. Duct tape is great for blisters and also can be used to remove ticks. Read on the full post from Happy Money Saver to learn more.
10. Dollar Store Camping Hacks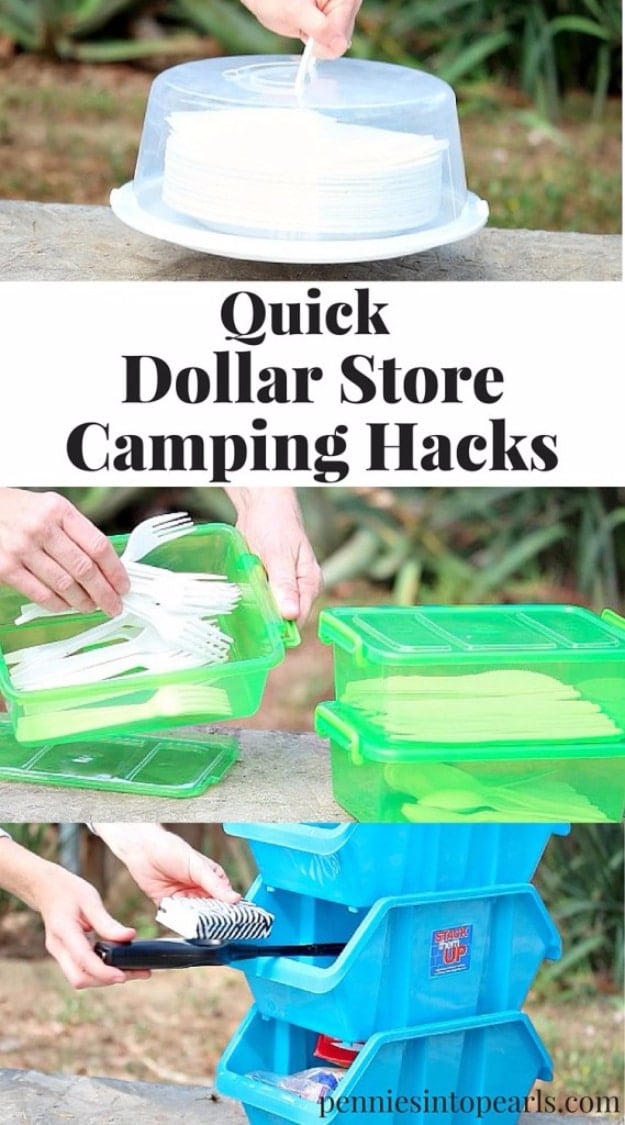 Is your family in desperate need of a vacation? Everyone has been working hard for the last 365 days and now it's time to relax! It's time to go camping. If you have budget constraints, you better check out these dollar store camping hacks from Pennies Into Pearls.