Since the weather is starting to warm up, picnic season is quickly approaching, which always presents an issue with being outdoors and food is involved. With those fun summer barbecues, cook-outs, and outdoor meals also comes the need to bring a dish to share, and bugs that are always around and want to sit on and around the food! Cut two circles from fabric to make these washable covers for the kitchen.
So today I'm sharing how to make your own cute washable and reusable bowl covers that are just perfect for bringing dishes to friends' homes and keeping those annoying flies out of your delicious food!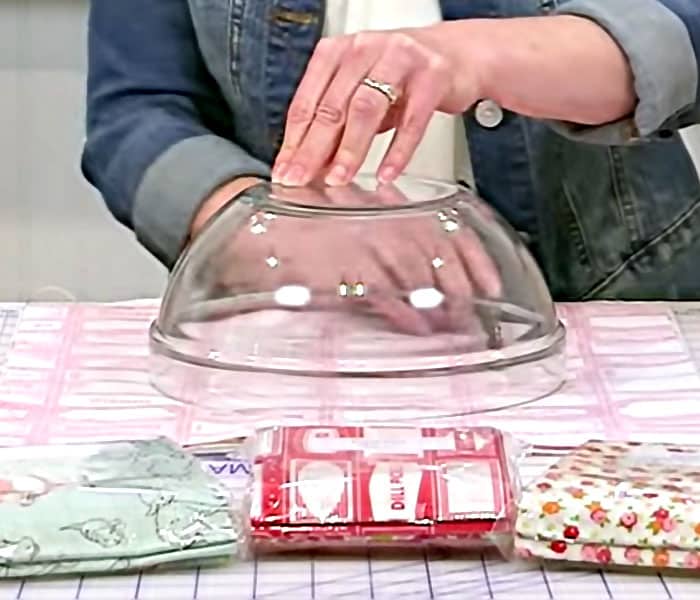 I saw these adorable bowl covers while looking on Pinterest. I definitely had to make some for myself! I changed up the ones I made, a little from what this video blogger uses, and bought a vinyl fabric. I wanted a way to make them easy to clean with just a simple wipe, but still with the cuteness and ability to re-use. Although, I do need to give them a thorough washing from time to time.
When visiting with friends and family, I love having these to cover food to bring along. Now, I don't have to be worried about flies and other bugs on the food the whole time and can relax. These cute bowl covers are an awesome thing to have around.
Watch how they makes these in the step by step sewing tutorial and make some for yourself.
Sewing Tutorial – Washable Covers for Bowls