Looking for a fun and easy project idea that you can make using the bottle caps that you've collected? Here's a creative flower art that you can use to decorate your living room or kitchen. Proceed to read down below for the full instructions and watch this video tutorial by My Crazy Life on YouTube.
Materials:
A piece of wood
Wood stain or paint
Paint, for the bottle caps
Bottle caps
Adhesive
Channel-lock pliers
Hot glue gun and glue stick
Rope
Directions:
Step 1
Plan the pattern that you want so that you know how many bottle caps you would need and which color should you paint them. After planning the pattern, group them accordingly, then start painting them, and let them dry completely. While waiting for the paint to dry, grab the piece of wood that you will use as the background board, then sand it if needed so that the paint will be applied smoothly, paint it, and let dry completely.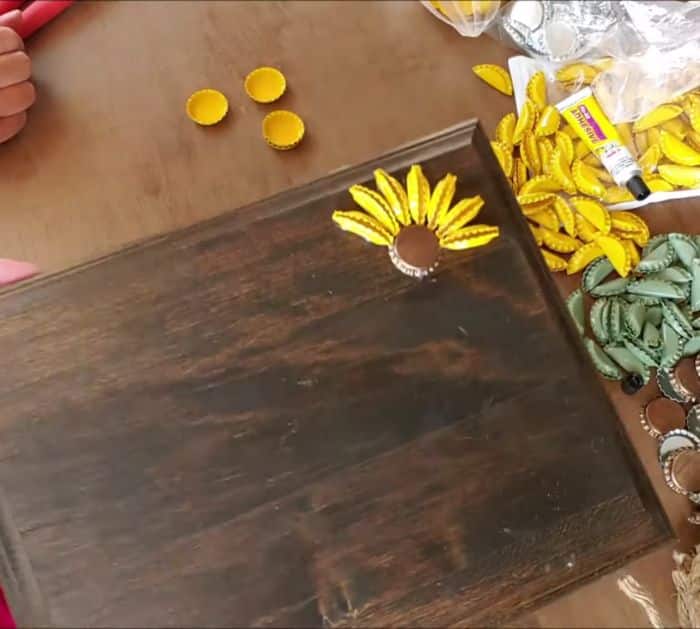 Step 2
While waiting for the paint on the wood to dry, get the bottle caps, then fold them in half using the channel lock pliers, but leave some brown bottle caps unfolded for the center of the flowers. Once the wooden board's paint has dried completely, start creating the flowers. Dab some adhesive at the back of the folded side followed by a dab of hot glue, then place it immediately on the wood. Grab the rope and separate it into three strands, then use it for the stem of the flowers.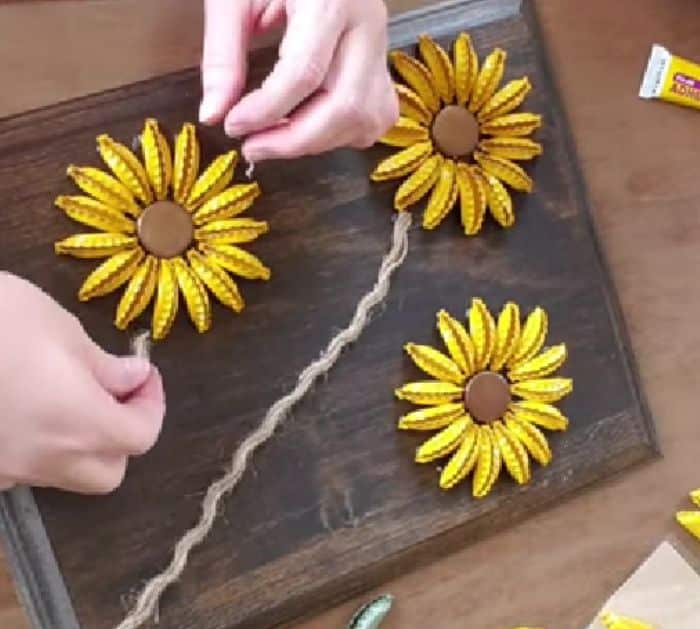 *Thanks to My Crazy Life via YouTube for all images used here. If you loved this project idea, then you'll surely love their other videos too, so give their channel a visit and subscribe!
DIY Bottle Cap Sunflower Art Tutorial