Love all things boho? If you love the hippie style and all things bohemian, check out these cool DIY boho clothes and jewelry ideas and add a few new things to your wardrobe. From funky shorts to creative shirts to wraps and other fun fashion ideas, we found 34 crafty ideas for making the most awesome things to wear.
34 Boho Clothes and Jewelry Ideas
Your lack of a huge wardrobe budget need not stop you when it come to cool bohemian, hippie style fashion. Funky fabric scraps, old clothes and many things already in your closet can be transformed with the cool DIY ideas, all complete with step by step tutorials.
1. Boho Inspired Jean Cutoff Shorts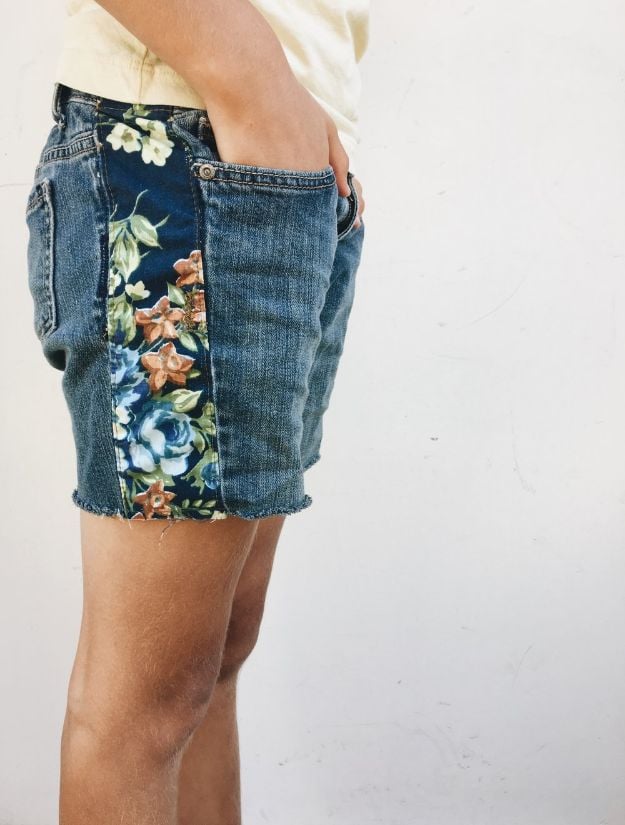 Love these boho inspired shorts? Learn how to make these DIY shorts with your favorite fabric accents with this step by step tutorial.
DIY Lace Cut Off Shorts
Don't stop at one pair of shorts, you also need these easy to make lace edged shorts, perfect for a summer day at the lake or that big music festival outfit you don't yet have figured out. A no sew idea you can make in minutes, you are going to love wearing these.
2. No Sew DIY Slip Dress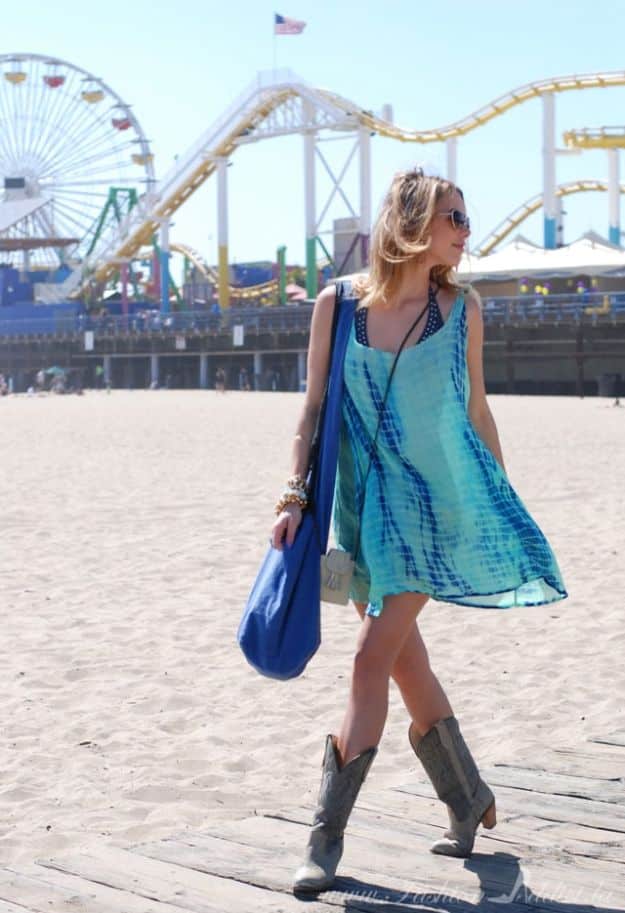 Summer, here you come. Don't fret over not having awesome designer dresses. When you can make DIY fashions as awesome as this easy slip dress, who needs them, anyway? Save that money and go to a music festival instead! A little hippie or a little boho, the fabric you choose will be important in deciding your look. This no sew dress is perfect for anyone afraid of the sewing machine or without the time to go sewing something to wear. Fabric glue is your best friend here.
3. Simple BOHO Style Kimono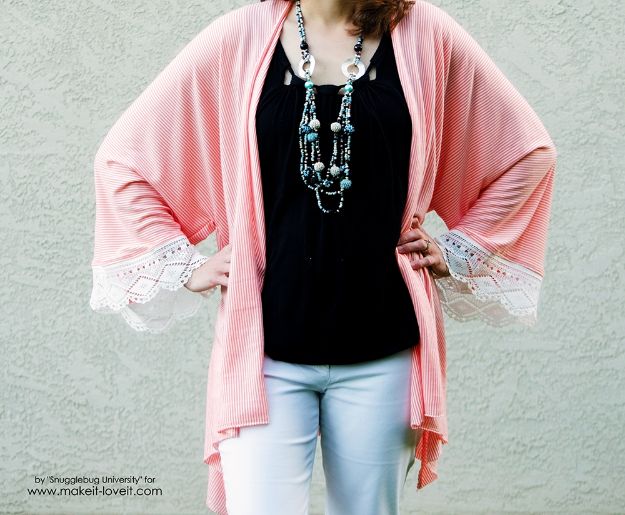 What you see is what you get here with these easy DIY kimono that looks as cute with a T-shirt and jeans as it does over a dress. Wrap yourself up in this DIY lace edged kimono.
4. Boho Crochet Crop Top DIY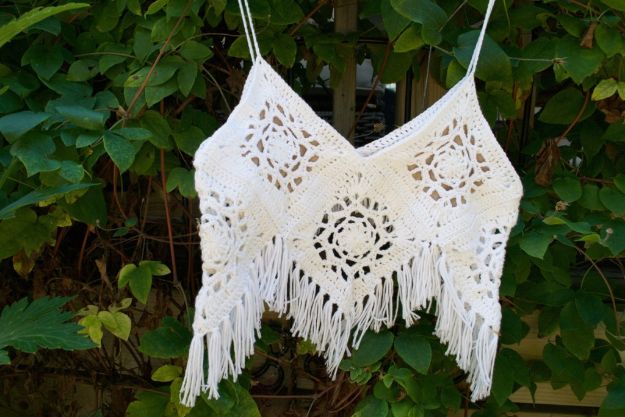 I must secretly admit I love this cute crocheted top more than any other DIY clothes I've seen lately. How cute would this be with cut off jean shorts and boots? Making mine for Coachella, how about you?
5. White Hippie Boho Mini Dress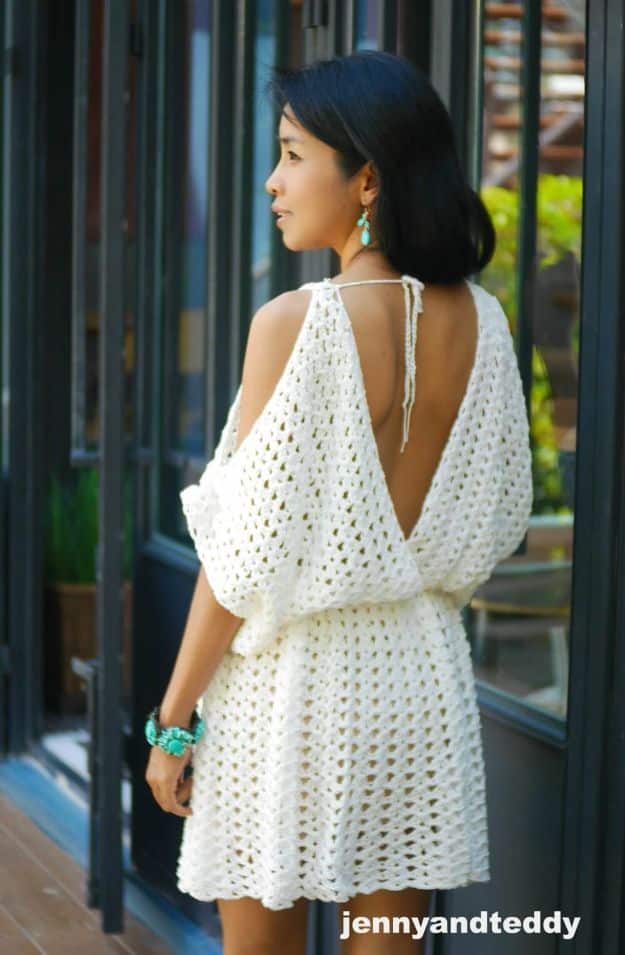 This cute and and lacey style of crochet is a perfect mini-dress for the petite ones. Adding to its appeal is the fact that you can untie the waist and you can convert this mini-dress to an over-size one. I mean, really, how cool is that?

6. DIY Boho Scarf Dress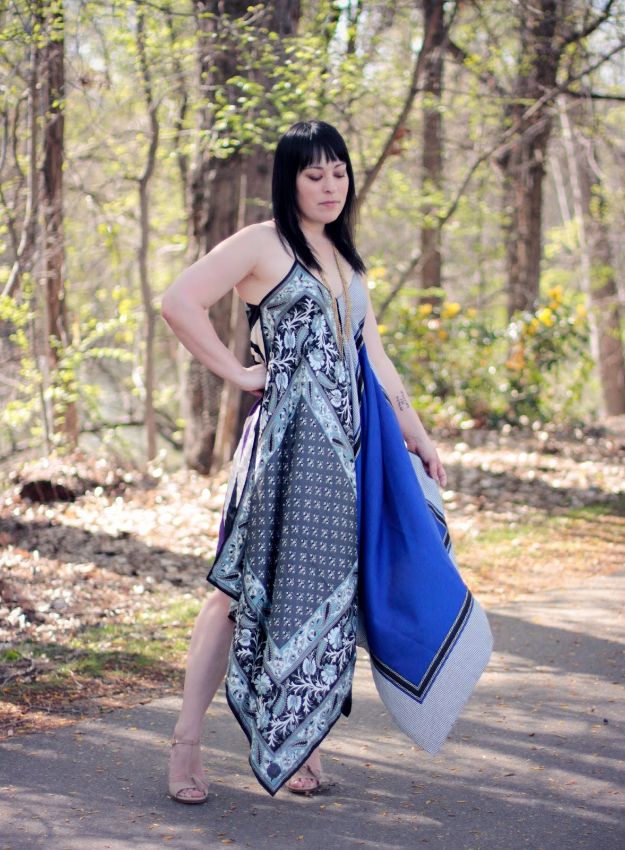 So, I am really partial to scarf dresses and I'm loving this one from Pretty Handy Girl. Such a chic look!
7. Boho Kimono Dress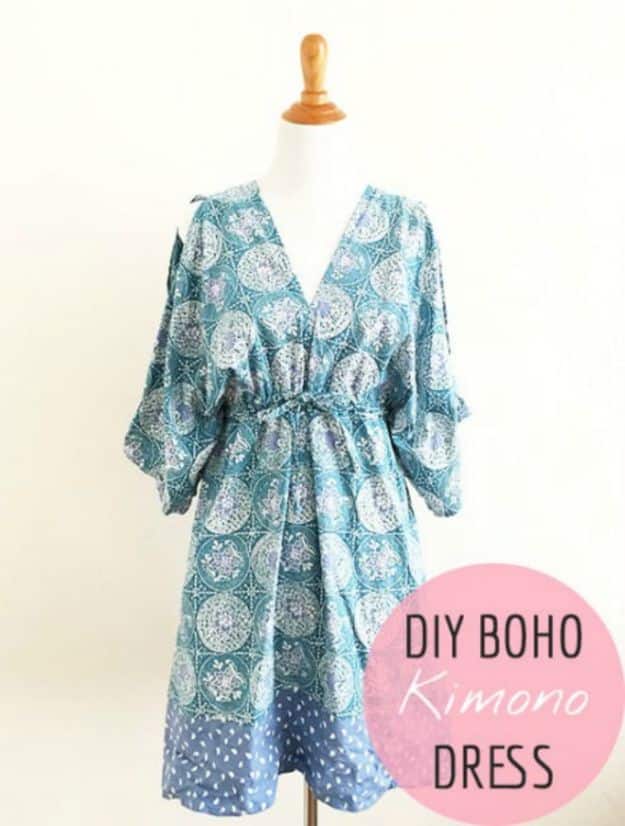 This is a great idea for maxi-dresses that at the back of your closet. Give them a new life by turning them to Kimono Dress and see how easy it's done. The video tutorial takes you step by step and ensures you understand how to sew everything together.
8. DIY Bell Bottoms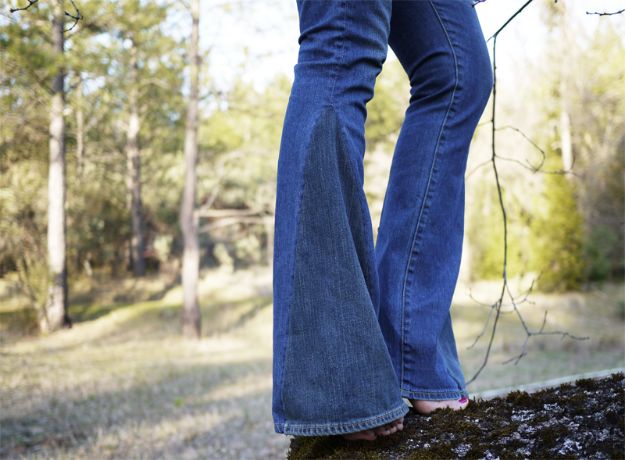 They say that flare and wide denim jeans are making a comeback and since I'm such a fan of the 70's, I would not mind up-cycling my skinny jeans to achieve this look. What a fun get-up to music festivals!
9. Fringe Jean Jacket DIY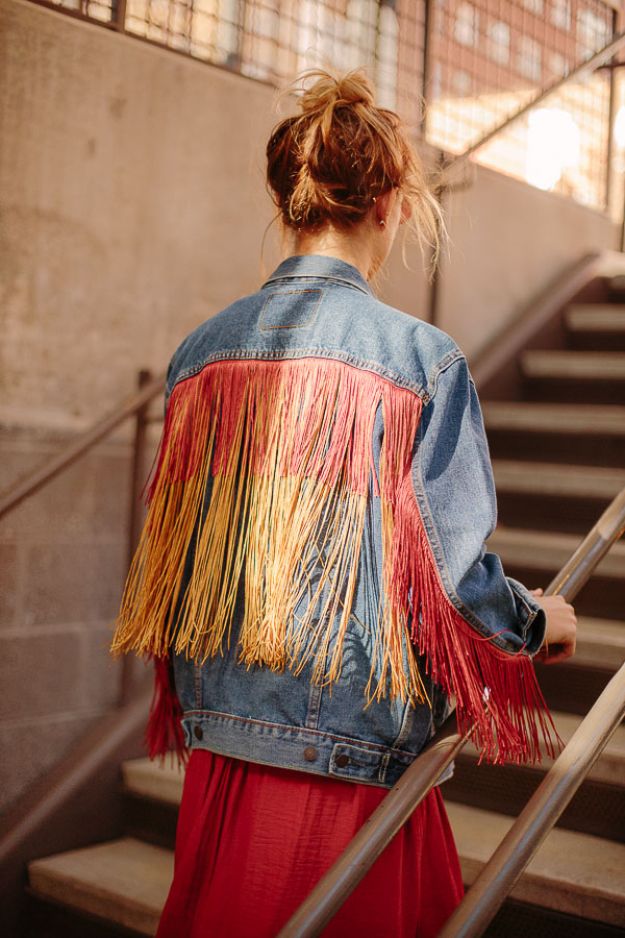 Do you want to make a statement? Show them what you got by embellishing your old jean jacket with fringe and voila! This tutorial is very easy to follow and after you're done, you would want to fringe ALL things.
10. Crochet Boho Fringe Cowl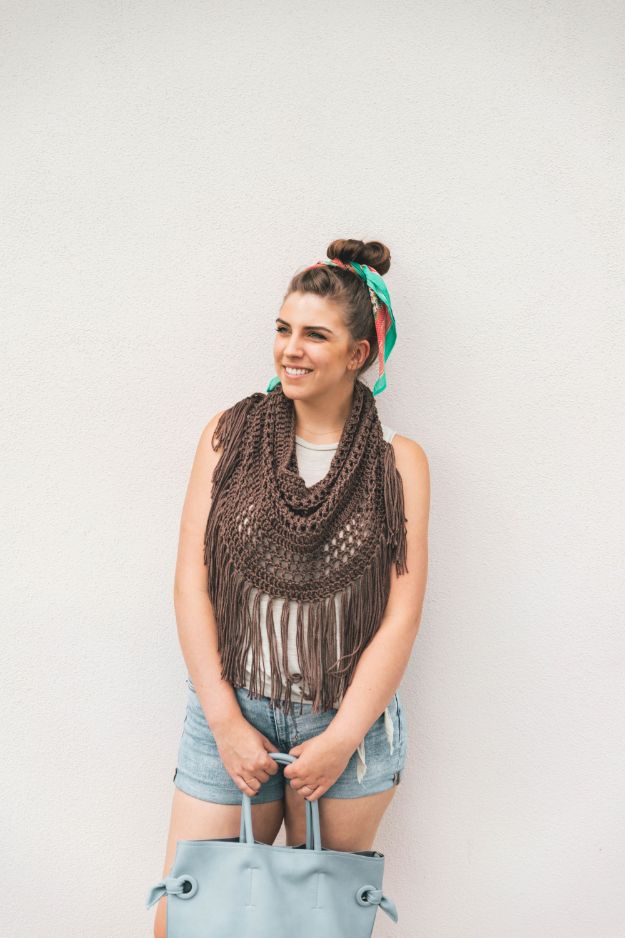 Create this open and airy cowl that works so well with the simplest get-up. It's super fun to do and it looks perfect for all seasons.
11. DIY Dip-Dye Side Split Maxi Skirt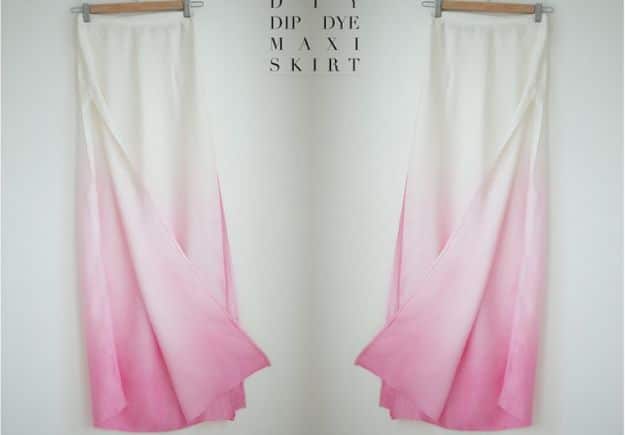 12. Boho-Maxi Dress Tutorial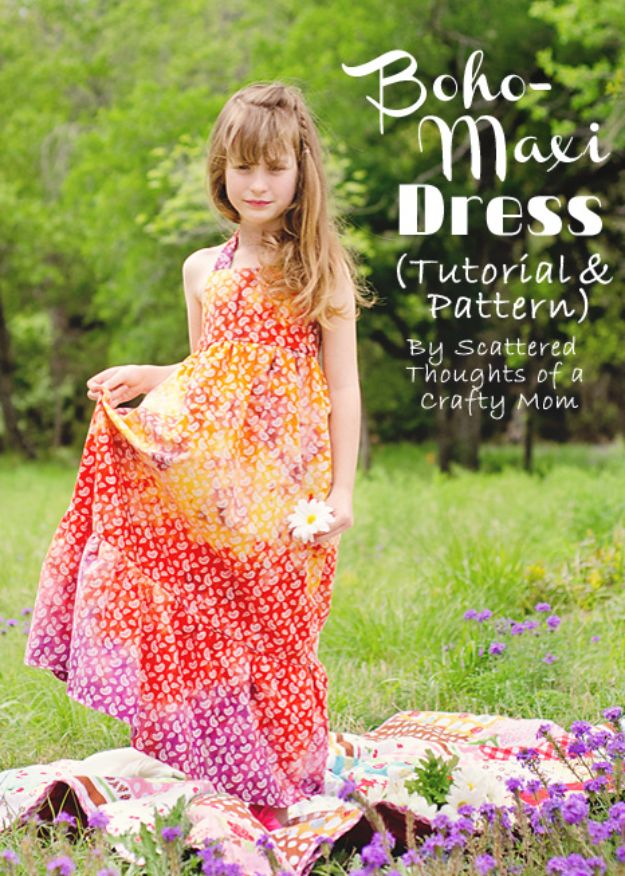 13. Kimono Cardigan Out of a Dress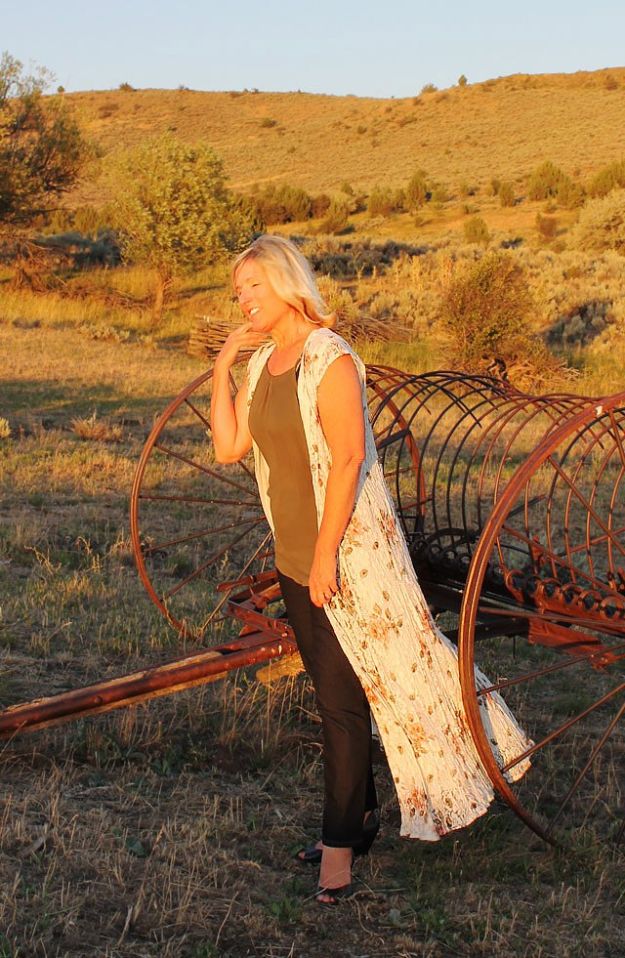 14. Sew a Bohemian Hippie Pants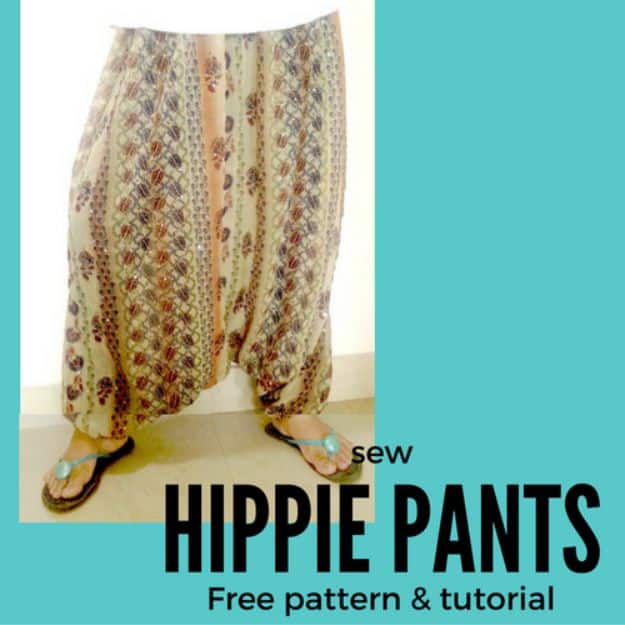 15. DIY Boho Maxi Dress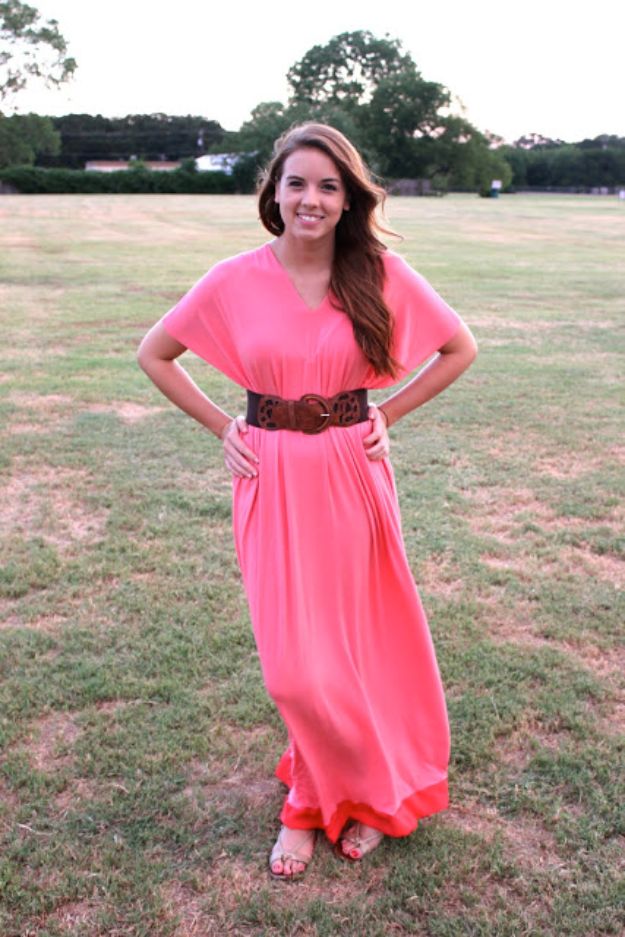 16. Bohemian Skirt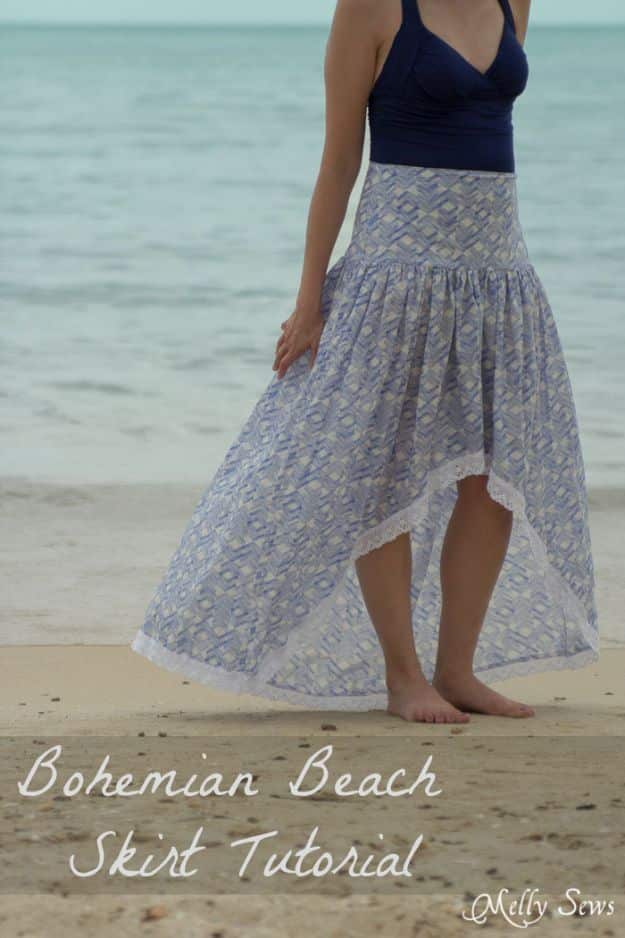 17. Make a Long free-spirited drawstring Skirt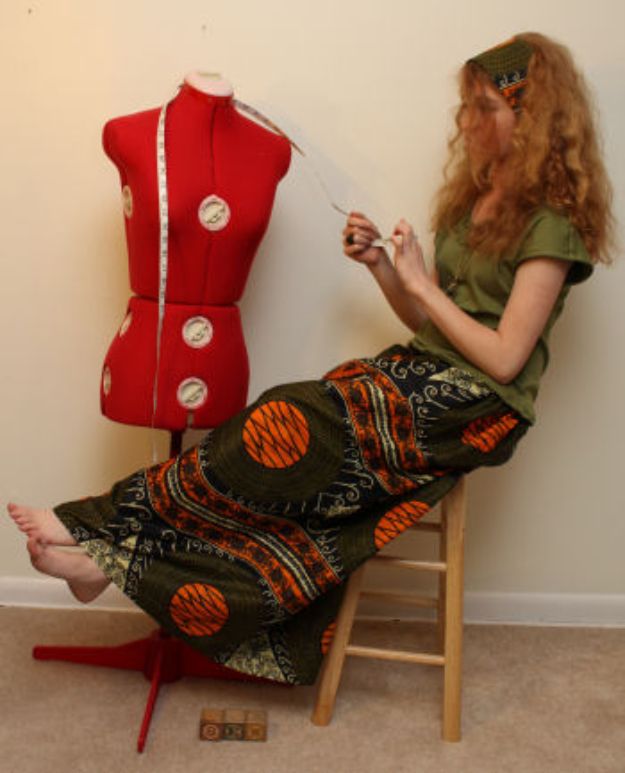 18. Sew a Beginner Boho Blouse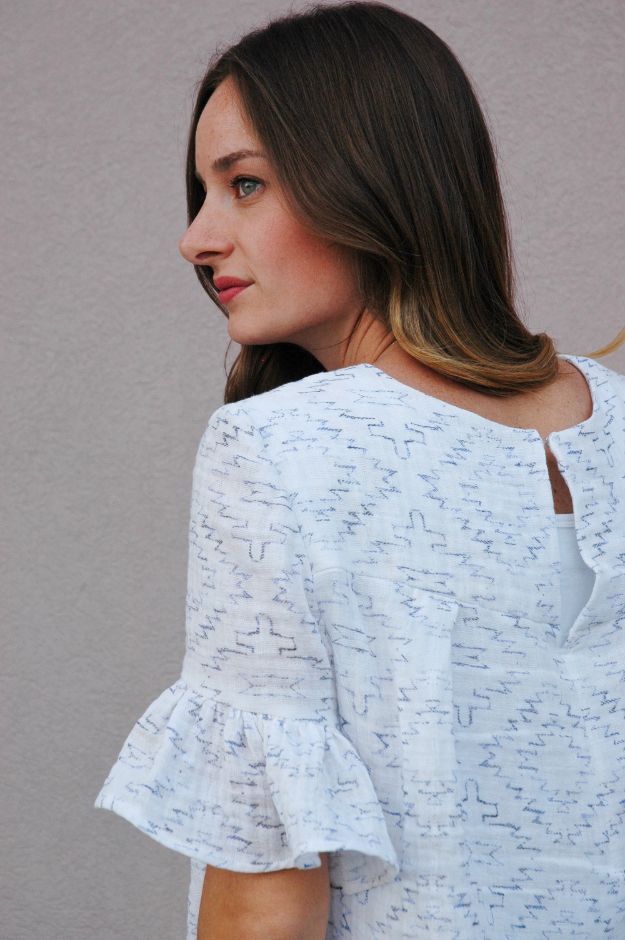 19. Make a Gypsy Skirt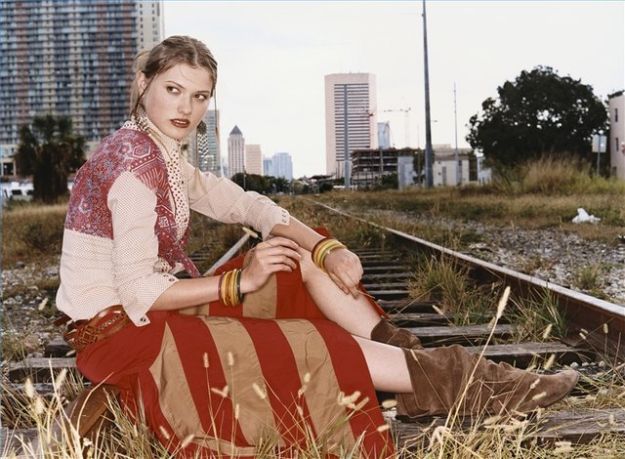 20. Boho Patchwork Shorts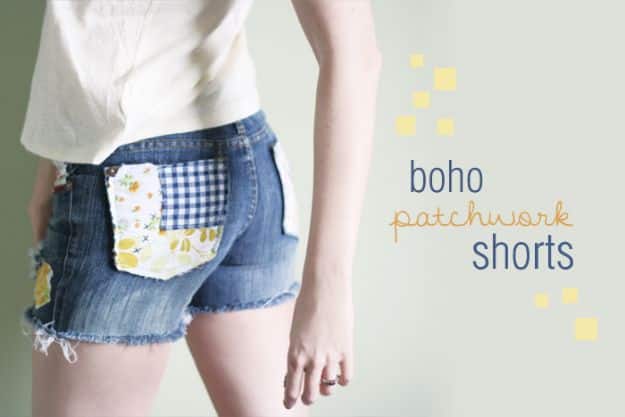 21. Lounge Shorts With Pom Pom Trim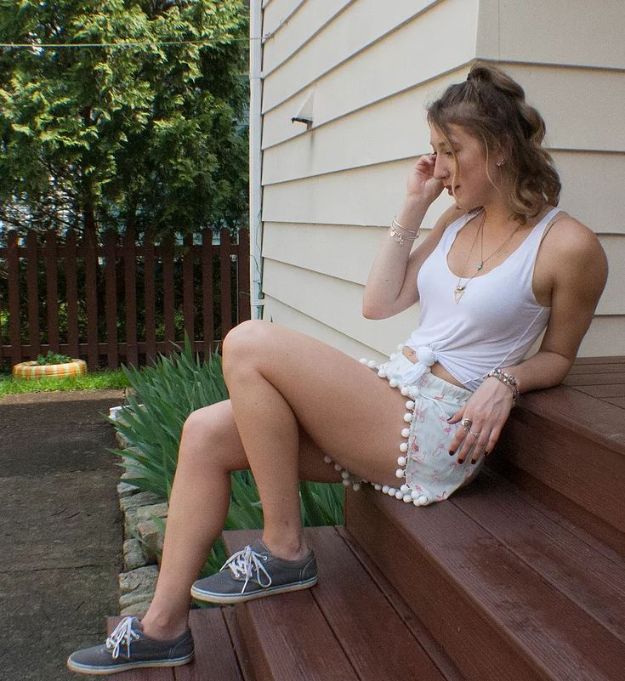 22. Easy DIY Boho Tassel Earrings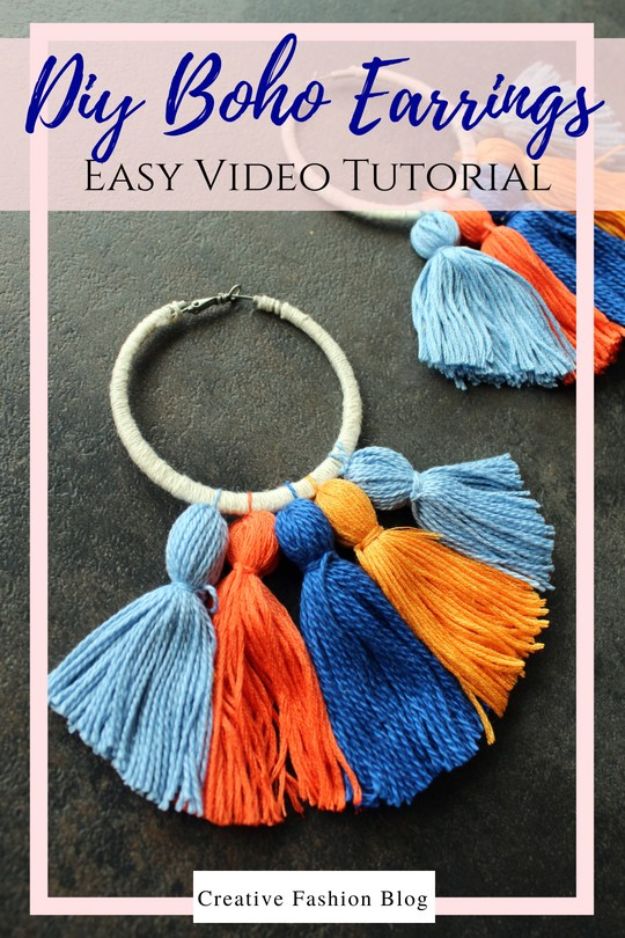 23. Woven Necklace DIY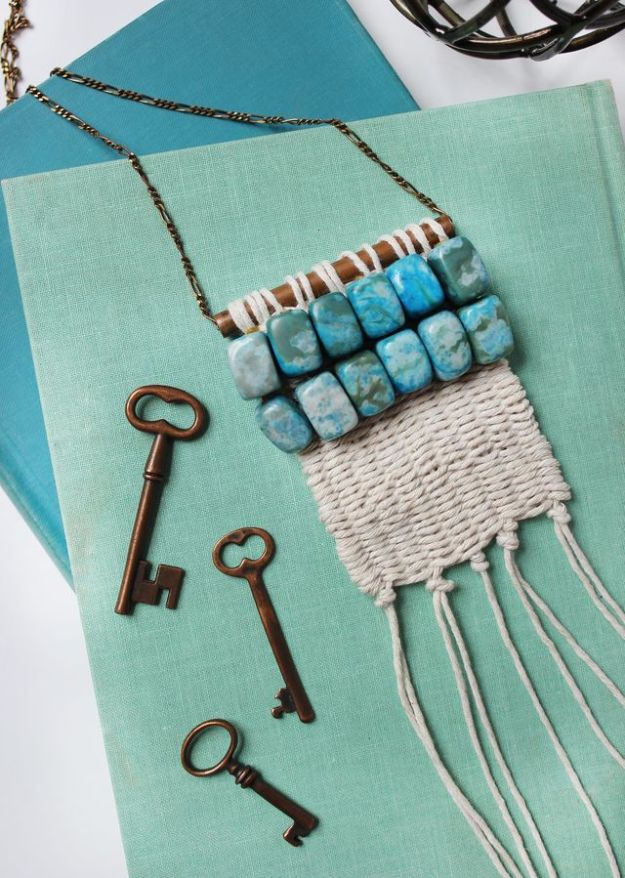 24. Easy DIY Ring with Tassels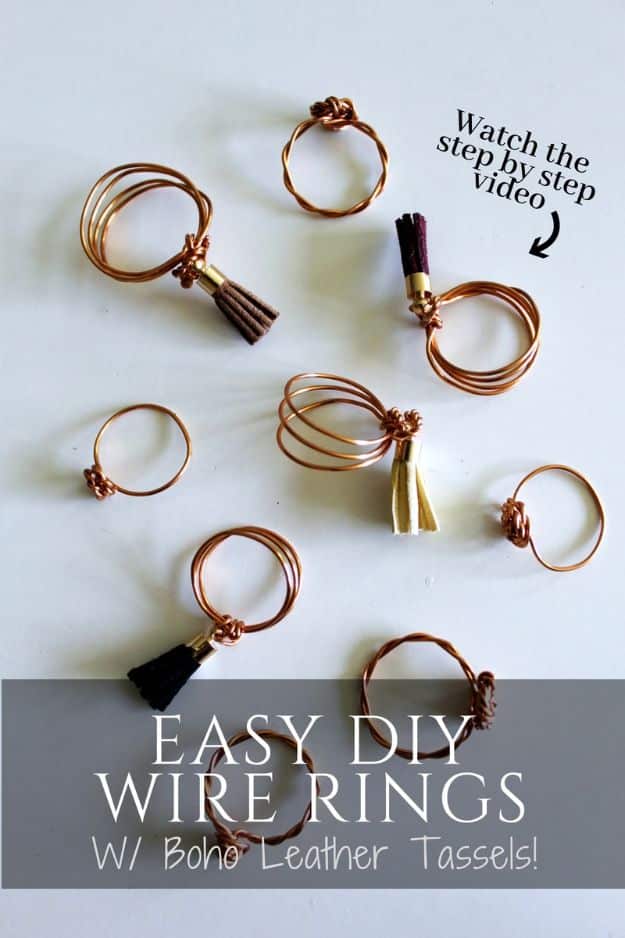 25. DIY Shell Embellished Ankle Cuffs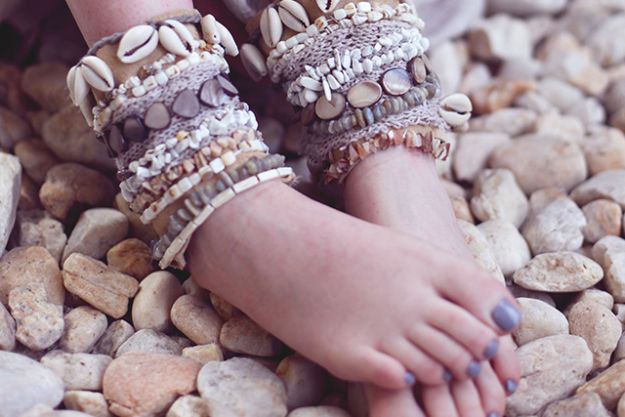 26. DIY Boho Choker Necklace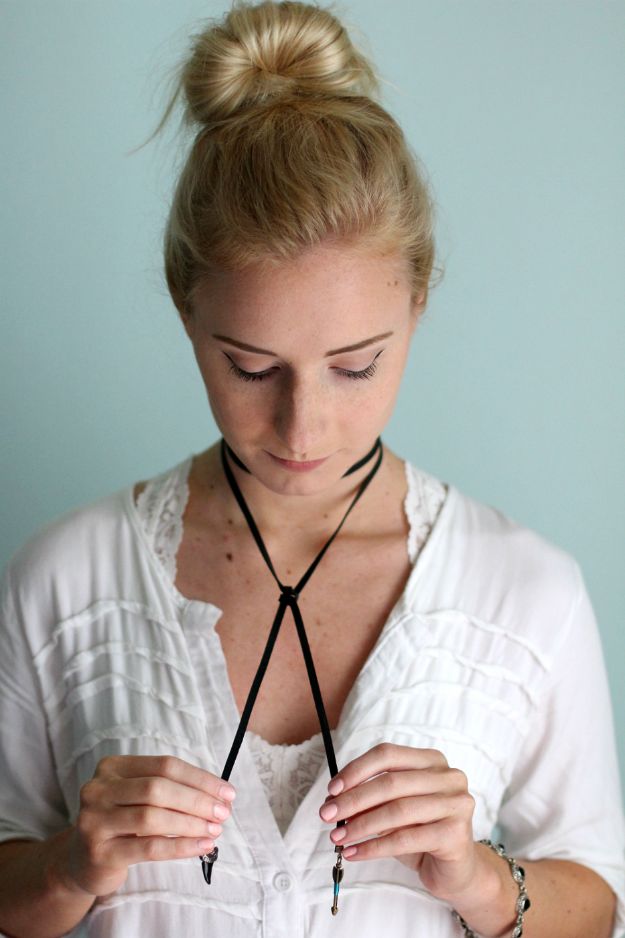 27. DIY Boho Style Earrings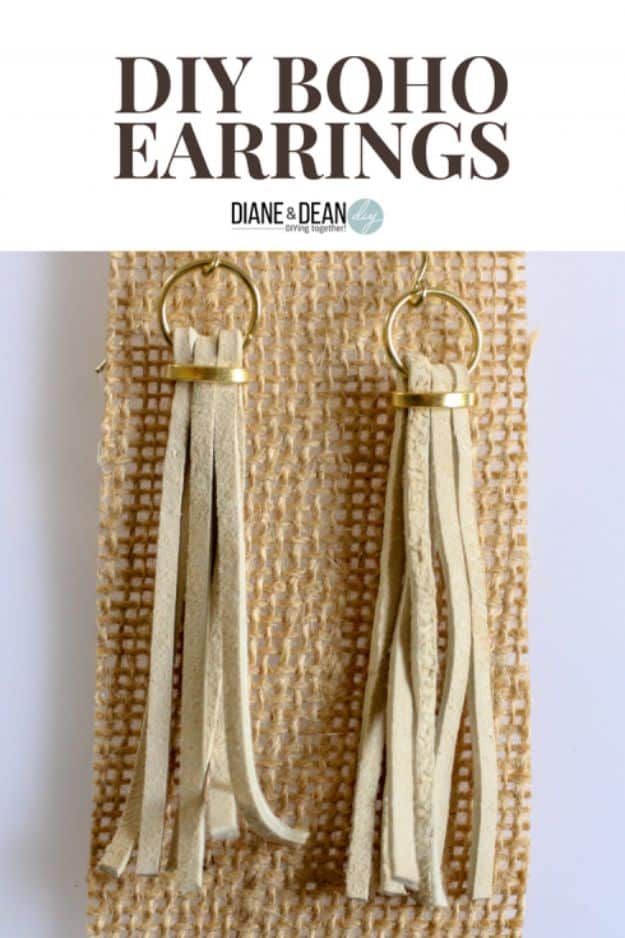 28. Easy Statement Choker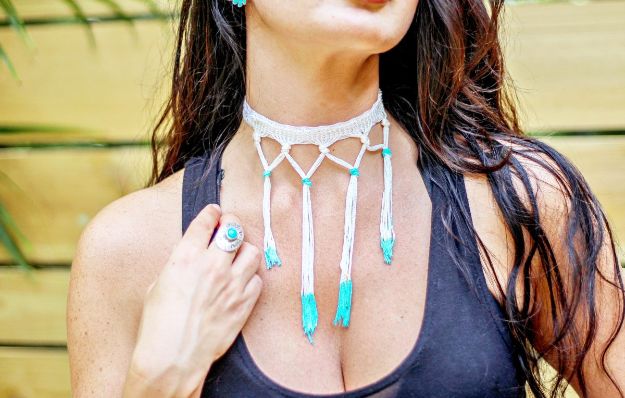 29. DIY Boho Chic Headband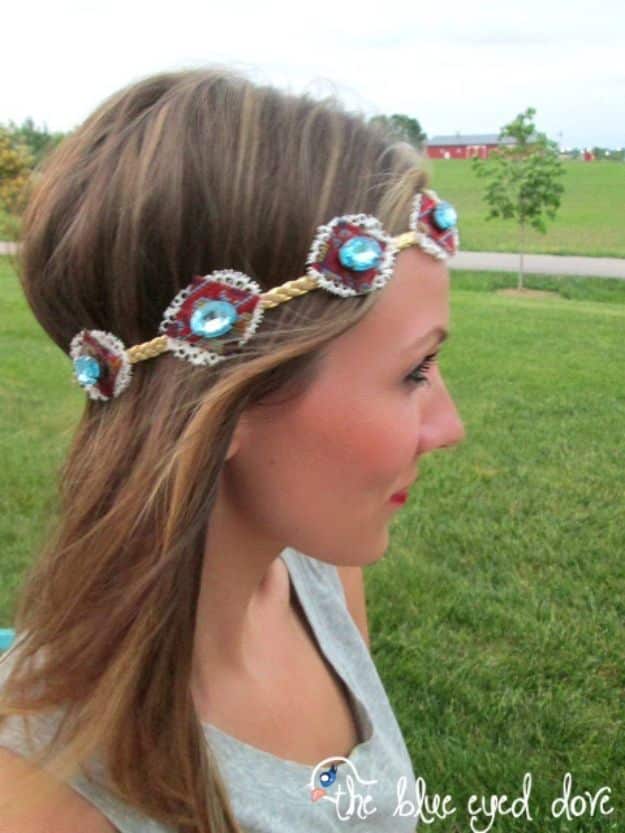 30. Crystal Pendant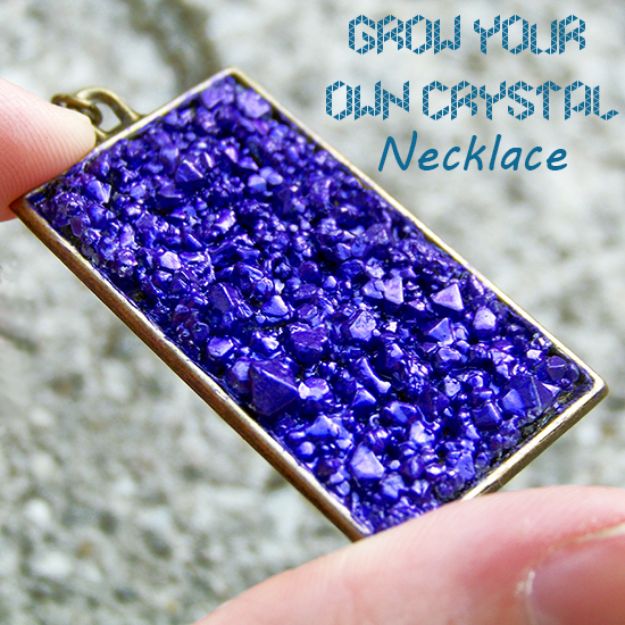 31. DIY Fringe Studded Leather Necklace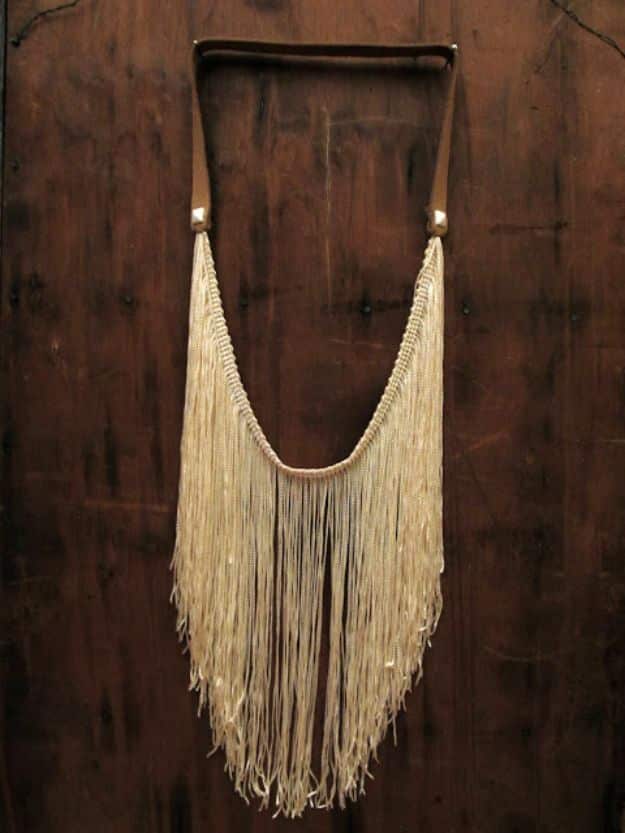 32. Painted Leather Bracelet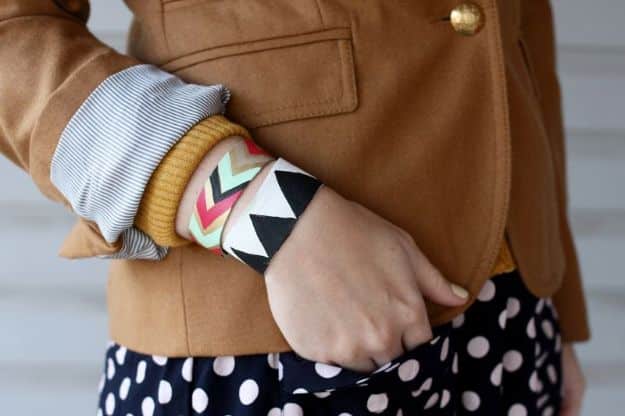 33. Simple Button Bracelet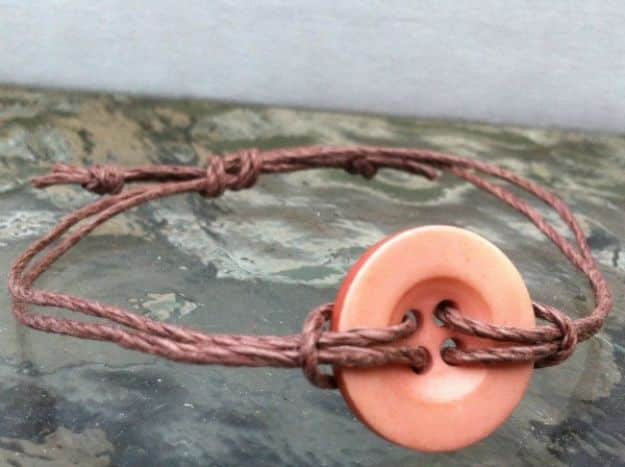 34. DIY Brass Boho Earrings