I am one of those people who feels like every day is the 4th of July! I love Country Crafts so much and when I saw this DIY Bandana Wreath on Youtube I knew it fit the bill for all my Patriotic Decor needs and best of all this Patriotic Wreath is a no-sew project! I couldn't wait to get to Walmart and get my supplies. I needed a large wire wreath form and 5 red bandanas, 4 white bandanas, and 2 blue bandanas. I cut the bandanas into 2-inch strips, each bandana makes 10 strips.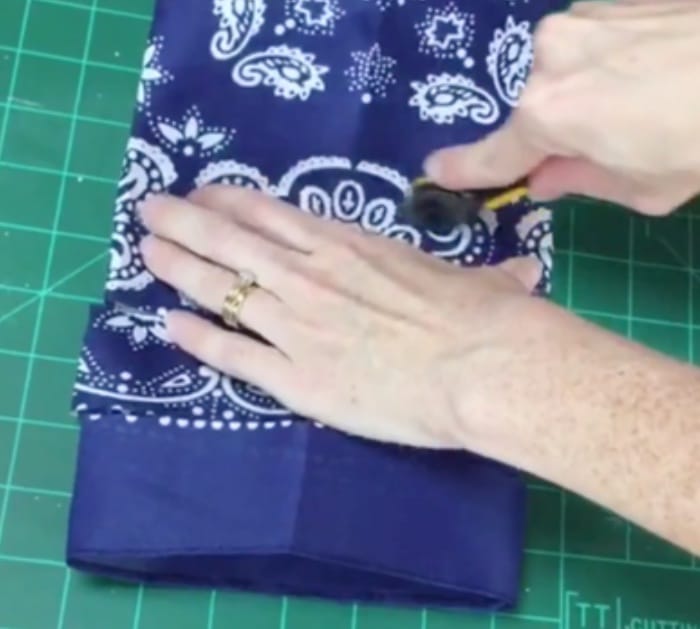 With strips in hand, you tie them to your wreath form in color coordinating sections, which is a group of 10 strips per section.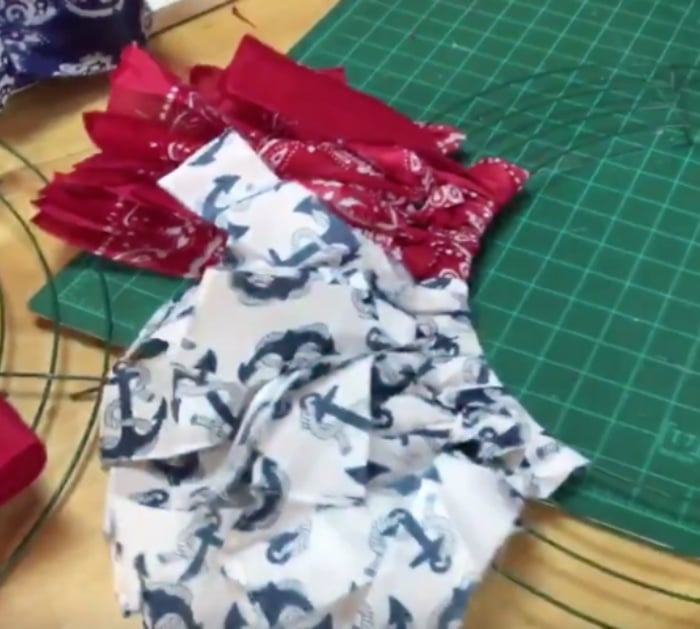 You can add stars to the blue section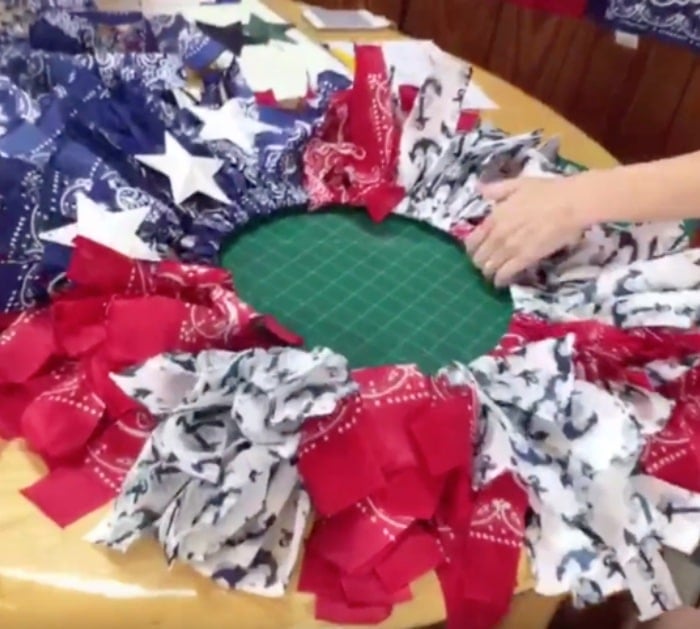 When I put this on my door, my neighbors went wild, they were coming over all-day long bringing me cookies, cake, lemonade, even BarBQ! They all came over for one reason only though, which was to see if I bought the wreath or made it. I told them immediately that I made it, no sense beating around the bush about it. When I told my BarBQ bearing friend Susan I made it she demanded to see the evidence! So after we finished the BarBQ, I took her back to the craft room and showed her all my supplies. She screamed with joy when I offered to let her have the supplies to make one. We started her wreath and I let her do all the cutting and tying so she could say in all honesty that she made it all by herself. She needed very little help and this is a project that requires very little instruction as well. We now have matching wreaths, but she lives 3 streets over, so it's all good in our hood.
DIY Bandana Wreath