Does it seem like everyone you know is having a baby right now? This is fabulous news for the mom and dad to be, but buying 10-20 baby gifts can be both a daunting and pricey endeavor. If the thought of actually making something that is both cool and affordable seems impossible, you should check out our list of the best DIY baby shower gifts. Cute ideas that expecting parents will actually love and use, these fun presents are actually better than most you can buy. From a cute "bouquet" made of diapers to handmade burp cloths to some of the cutest DIY fashion ideas and clothes for baby you have ever seen. Adorable tiny little shoes you can make, too. Whether you are looking for pink ideas for girls, blue for boys or something in between, we have you covered with this awesome list of do it yourself gift ideas for babies.
DIY Baby Shower Gifts
1. How To Make A Diaper Bouquet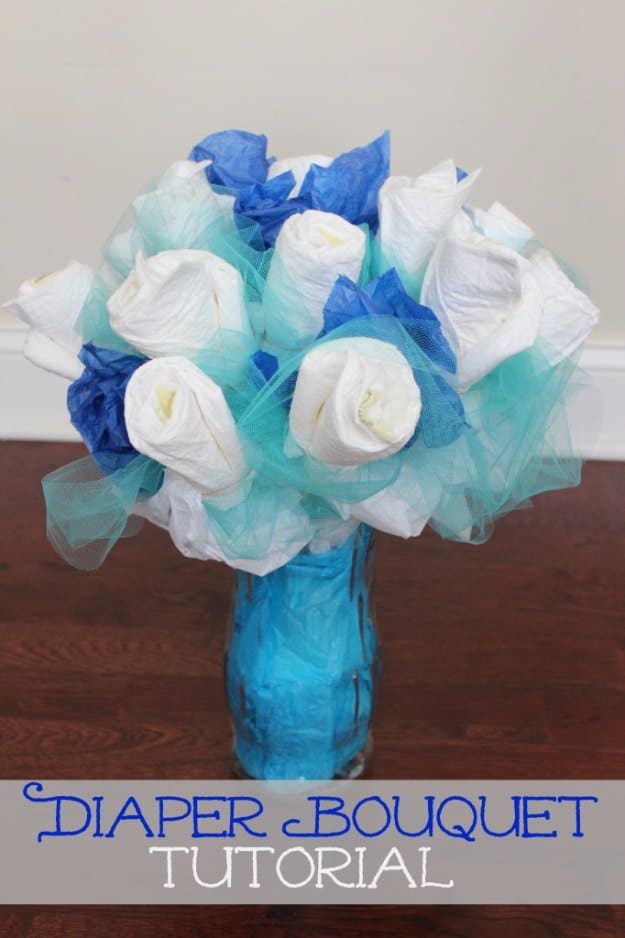 Pink or blue? Maybe green and yellow? That and the color of the vase are about all you have to decide to make this quick and easy DIY gift for baby. Makes a super, quick last minute gift idea for baby showers.
2. DIY Baby Sleeping Door Hanging Sign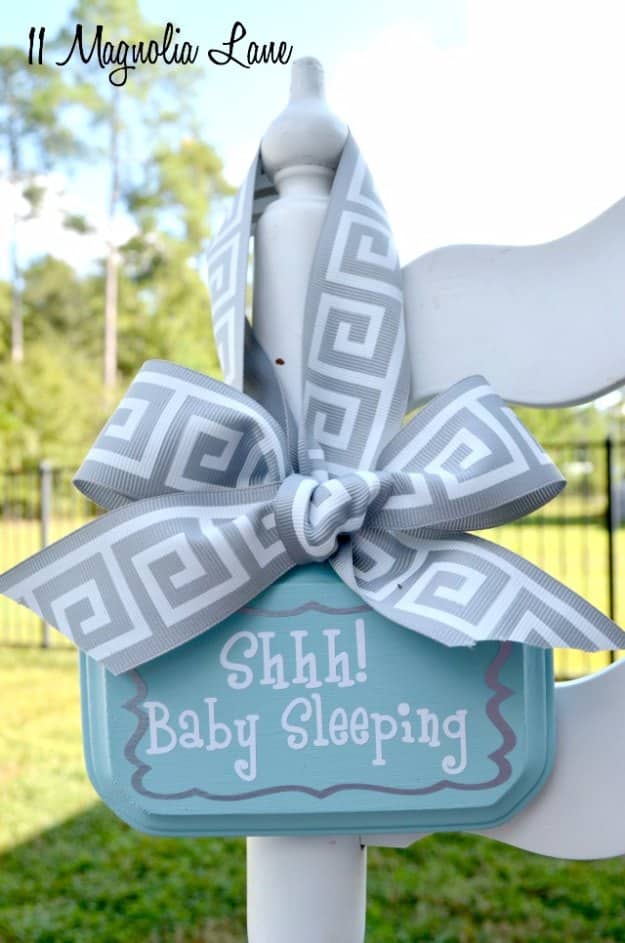 Shhhh! Baby is sleeping. Everyone who has had a child or has inadvertently woken one up knows how great it is to have one or more of these signs on the door in the precious hours when baby is finally resting and quiet. Match the sign to the room decor, complete with a huge bow. Mom and dad will think of you fondly when they realize how much they love this sign you made for them.
3. Cupcake Onesie Gift Cups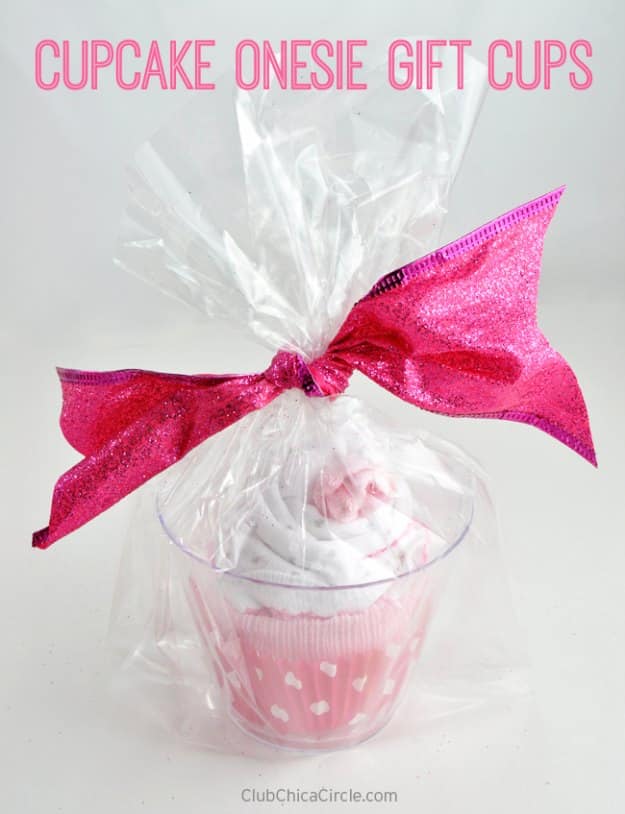 Looking for a little something special to go with a gift card you bought to Babies R Us, Target or other baby store? It is nice to have something little to give for the expecting parents to open, and this one is quick, cheap and cute. Made with a onesie wrapped and presented as a cupcake, what could be cuter?
4. DIY Baby Mittens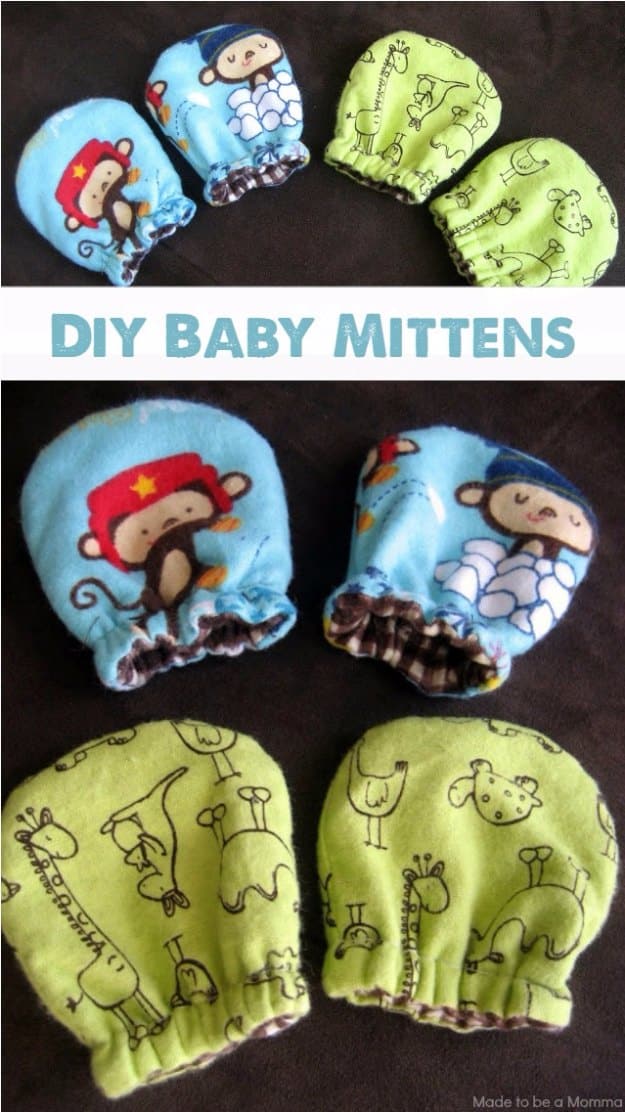 Those who do not have children might not realize how valuable a good fitting pair of baby mittens can be in those first few months after baby arrives. They keep baby hands warm, but also prevent the scratched newborn babies so often get when they touch their hands to their face. Made to order mittens in the color and fabric of your choice are not difficult, either. Even beginners can handle this easy sewing project for baby. Go ahead and make several pair while you are at it! I went ahead and made ten pairs this winter while I was stuck indoors, as I knew I would be happy to have them on hand and ready in time for all the spring baby showers I have coming up.
5. DIY Burp Rags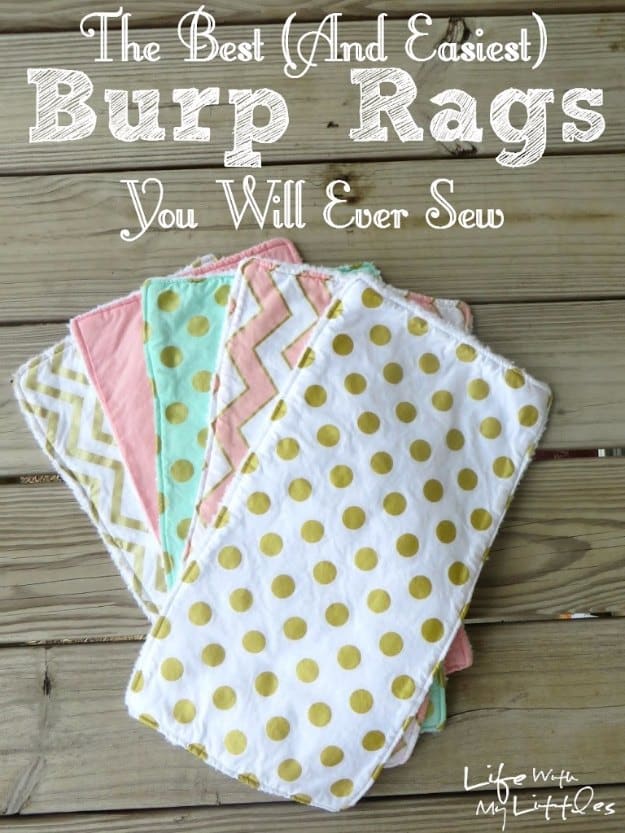 When I had little ones, burp cloths were the number one item I needed the most of for baby, followed by clean, dry clothes. Most burp cloths sold in stores are really much, much bigger than what you need and not thick and absorbent enough for when you really need them. I love the idea of making several of these and giving the perfect set of burp cloths I wish I had then. You can even use fabric scraps for this or repurpose an old, clean cotton garment. Fabrics which have been washed many times are great for absorbing the most when baby spits up. Be sure to prewash the fabric when you buy new so it will do the same. I even used a light sanding block on the last set I made and it made these handmade burp cloths super soft.
6. Baby Washcloth Cupcakes Tutorial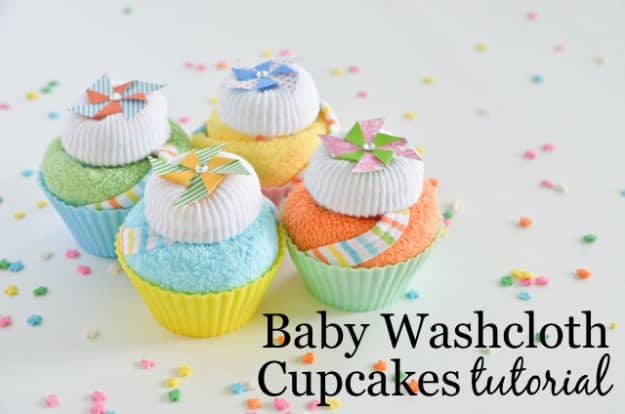 Another cute and easy idea for a last minute baby gift, these washcloth cupcakes are simply adorable. Quick to make from cute cupcake wrappers, washcloths and socks, you simply roll, box and go. Any accent can be added to the top, too. Place in a cupcake box with a bow, and you are good to go. I made these for my sister in law who was having twins and everyone at the party was talking about how adorable and cute they were. Super as an inexpensive standalone gift, I think this would be a super cool idea to give with a baby bathtub or gift card, too!
7. Faux Vest Onesie with Interchangeable Bowties
Although I have not gotten my sewing machine out in years, I think I am going to have to now. I have always been a sucker for cute baby clothes, and I have been known to spend a fortune on them, especially boys clothes, as cute ones seem to be much harder to come by. When I had little ones, the thought never crossed my mind to make them things, for good reason, too! But now that I have friends having babies, I have the time to make gifts instead of buying them. My friend Dani is having a little boy this spring and I am still trying to decide on the best baby gift idea for her. Since this is her first child and a boy, I want it to be super special, and not something just anyone can buy. This handmade onesie with interchangeable bow ties is at the top of my list. Maybe make two and add some tiny black patent DIY shoes that complete the look. I actually got to take my son to a wedding when he was really small and I am lamenting not having known about this adorable idea so he would also have been dressed up!
8. Make Your Own DIY Mary Janes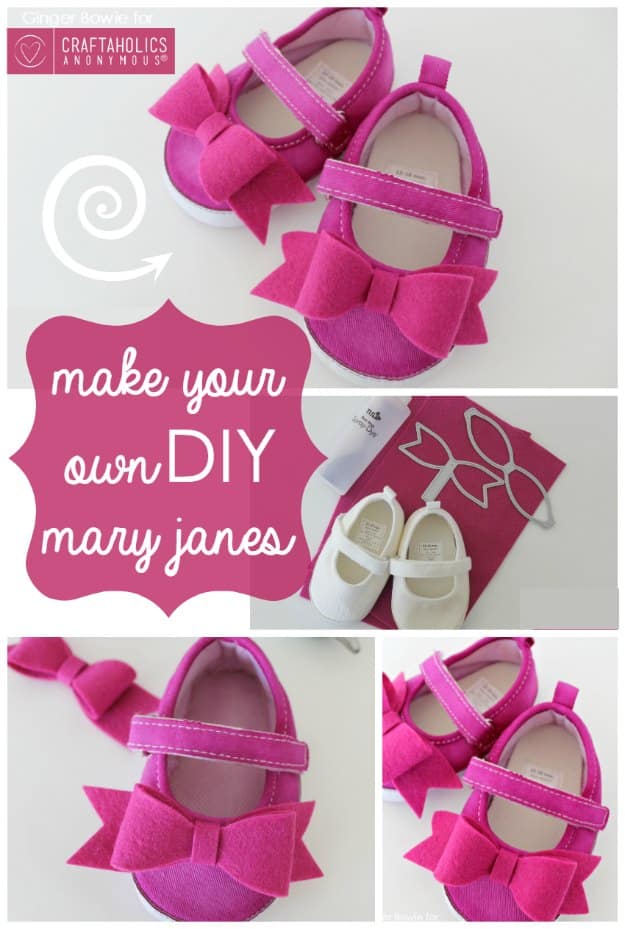 OK, I mentioned that I am a sucker for baby clothes, and shoes were my biggest weakness. Baby may not go walking in all his or her cute shoes, but almost every mom wants to own as many pairs as possible. Girls shoes like mary janes are some of the most popular, but now, you can have mary janes with bows. Looking for a cute DIY baby gift for a girl? Decorate some shoes with cute bows in the easy step by step tutorial and you will have an adorable homemade baby gift in less than an hour.
9. Faux Ribbon Baby Hat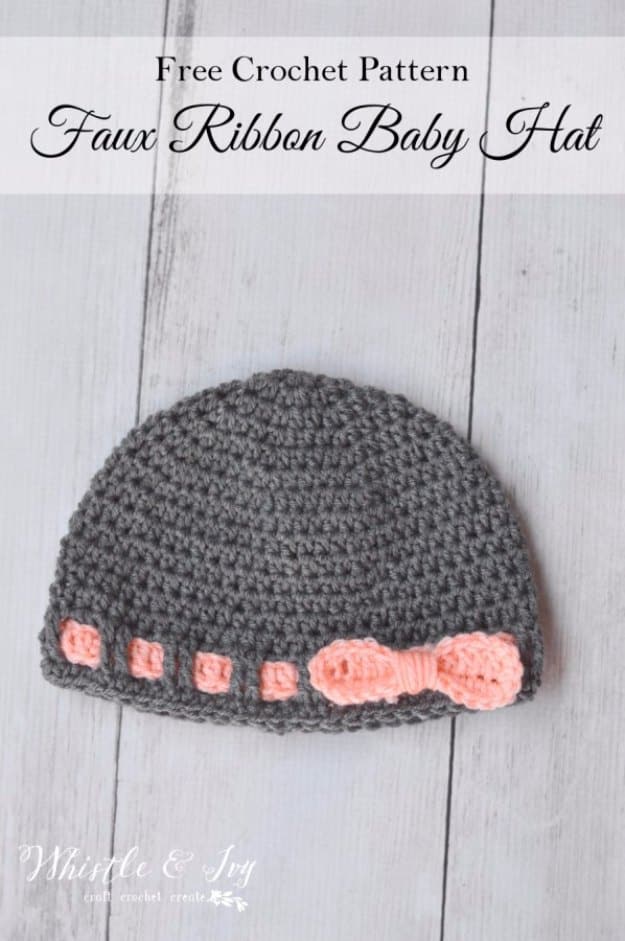 10. Baby Burp Cloth Cupcake Tutorial

11. DIY Baby Bib with Pocket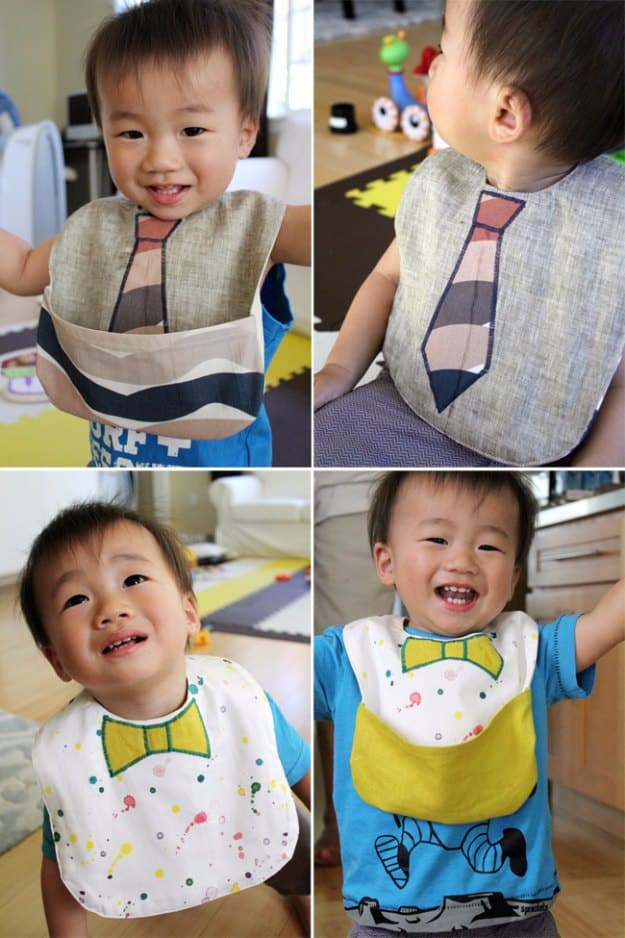 12. How to Make a Diaper Cake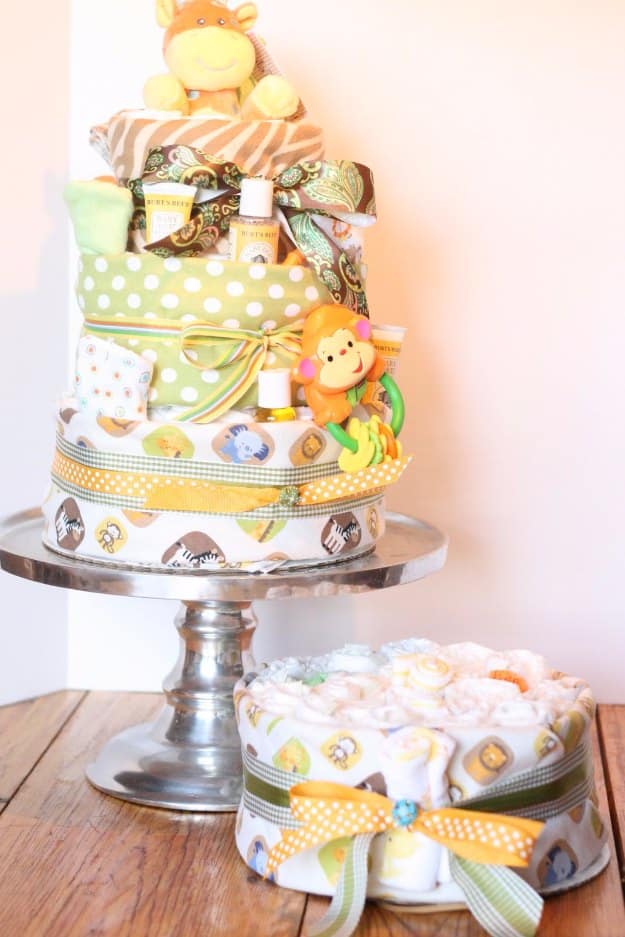 13. Dragon Hooded Towel Tutorial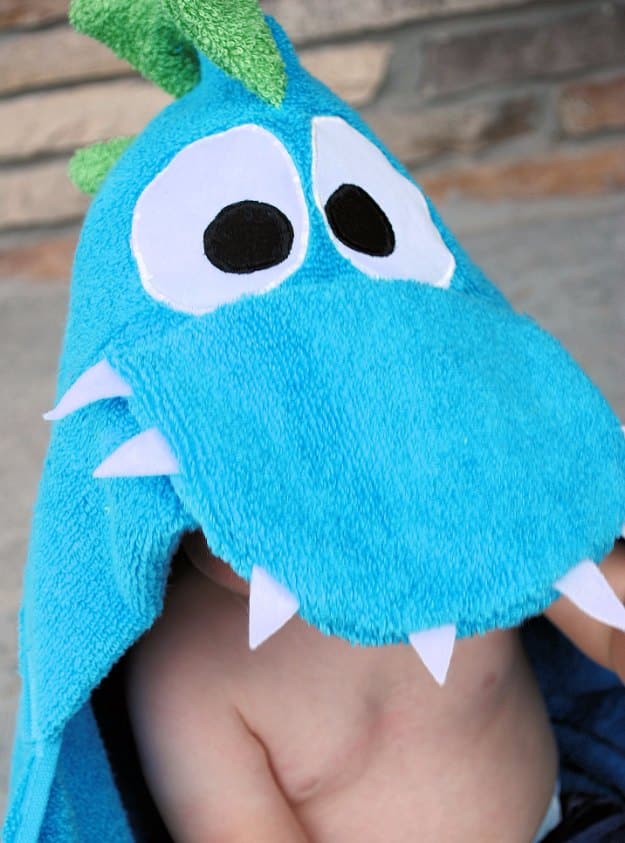 14. How to Sew a Taggie Blanket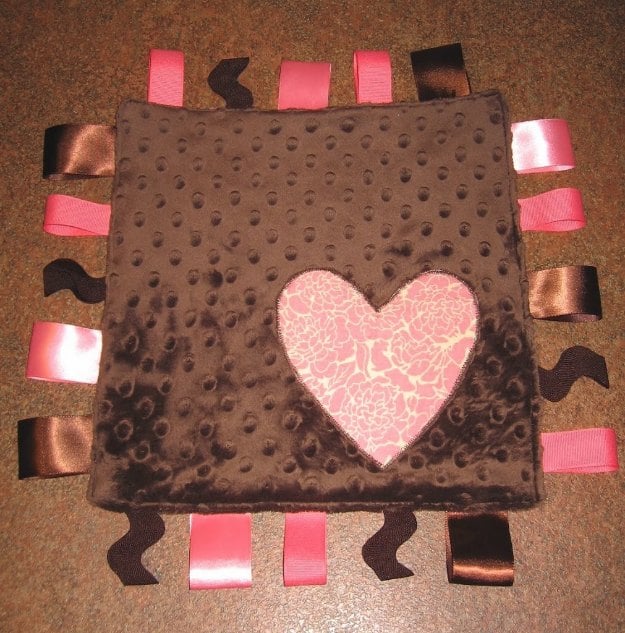 15. Sew Your Own Changing Pad