Is everyone as excited as I am about the Holidays? Well if you are rearing to go or you are feeling a bit lackluster, this Crockpot Candy Recipe will cheer you up. I just love easy crockpot recipes, and I've been on a mission lately to find all of the best ones. This month, I've made crockpot rolls, Dr. Pepper ribs in a slow cooker, and now candy.
When you are happy, sad, or in between chocolate always helps and this simple slow cooker recipe frees you up to not have to slave over the stove as traditional candy making most often requires for even a semi-decent result. This is a foolproof, no-nonsense way to improve your mood and get your Holiday off with a bang. You start by adding the peanuts, now these can be any nuts done anyway, for example, Cayenne Cashews would be awesome. You could also do pretzels or cereal. Whatever you fancy will work perfectly, there is no wrong way to make this easy Crockpot Candy.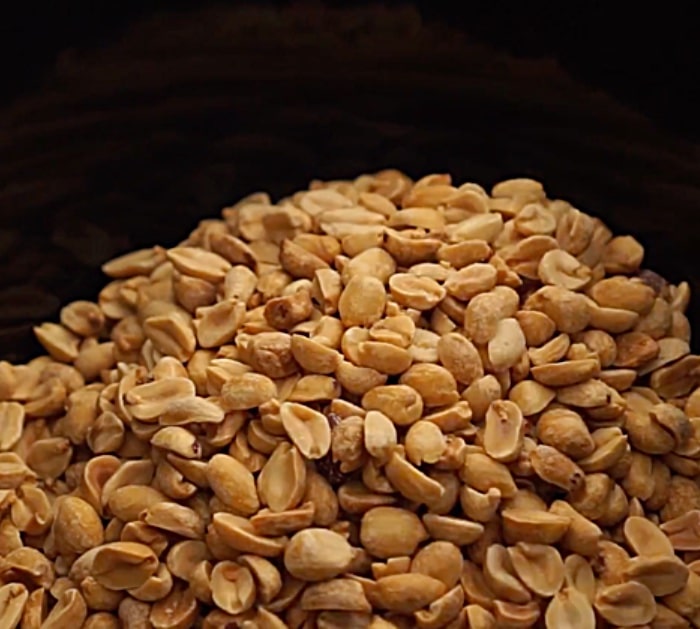 Then you add white Amond Bark, Semi-Sweet Chocolate Chips, Chocolate Candy Bar of your choice. and cook on low for 3 to 4 hours. Again, I cannot stress enough this is one recipe that is wide open to interpretation, you could use all raw organic chocolate, or even Hershey's there is no right or wrong way to do this, that is the beauty of this recipe.
Just make sure and check on your Crockpot Candy periodically to stir up the ingredients. I promise that is all you will have to do in regard to the cooking of this recipe.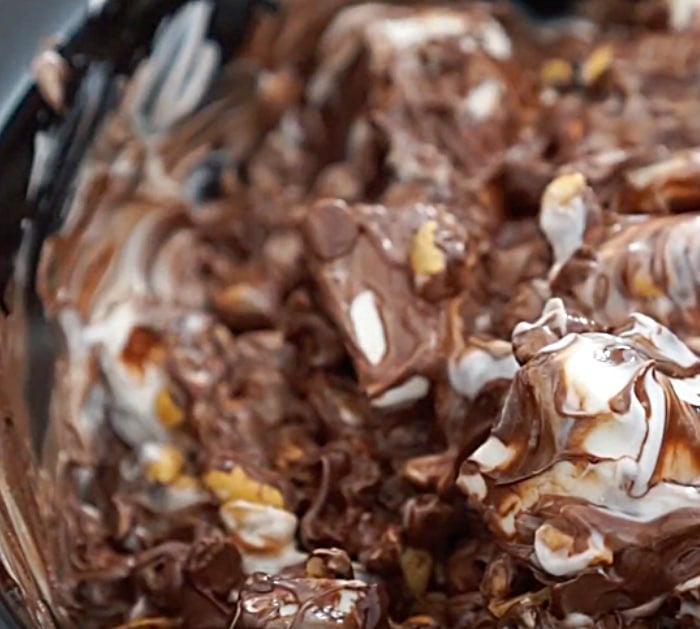 When your delicious mixture is ready, you just spoon on to wax or parchment paper and let cool. You can add sprinkles at this point for added Christmas flair. Crockpot Candy is loaded with peanuts, almond bark, and lots of chocolate and is so extraordinarily easy in the slow cooker! I made some last week and hide them LOL, this morning I woke up and there was one left! What to do about the raiding Munkins is the only problem you will have with this delicious recipe. For a last-minute DIY gift idea, this candy is one of my favorite things to make and give.
How to Make Crockpot Candy