I love cooking anything in the crockpot, why I had never thought of making my favorite dish, Cajun Seafood Gumbo in the crockpot is beyond me. I saw a recipe for crockpot Cajun Seafood Gumbo on Youtube and had to try it, after all, I love all seafood and gumbo and I also love my crockpot so it was an obvious match made in Heaven for me. The recipe couldn't be easier, I just threw all these ingredients into the crockpot, (no pre-cooking necessary).
Recipe for Cajun Seafood Gumbo in a Slow Cooker
One large onion
one bell pepper
three sausages
four stalks of celery roughly chopped
5 minced garlic cloves
1/2 teaspoon Kosher Salt
4 Bay Leaves
2 cups of chicken broth
two cups of water.
1 lb. of peeled deveined raw shrimp
1 lb. of boneless skinless chicken thighs
1 lb. of crab claws
1/2 pound of chopped okra
2 tbsp. Creole Kick from Smoky Joe
6 or 7 sprigs of fresh thyme
2 cans of Hunts Fire Roasted Tomatoes
So you start this Seafood Gumbo by making a Roux with oil and flour in a cast-iron skillet then at the end add your onion, celery, and bell pepper.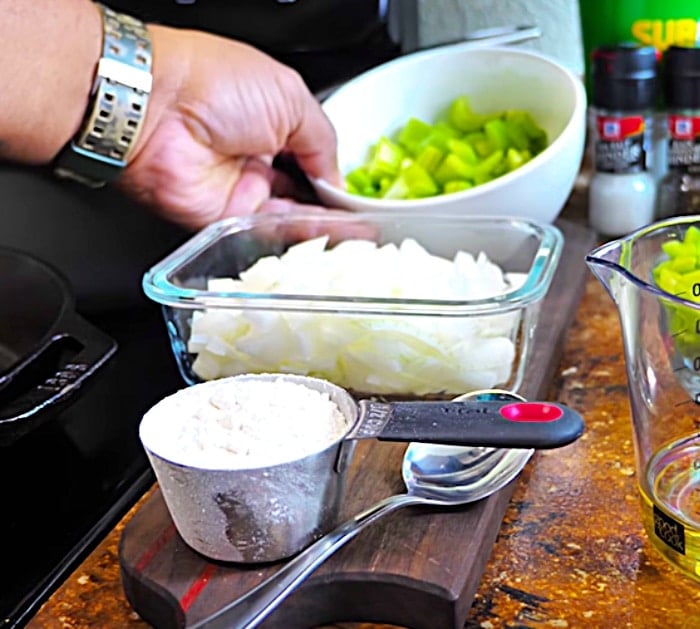 Then I added My cooked roux to the crockpot wit all my ingredients except the seafood and I cooked it on high for 4 hours.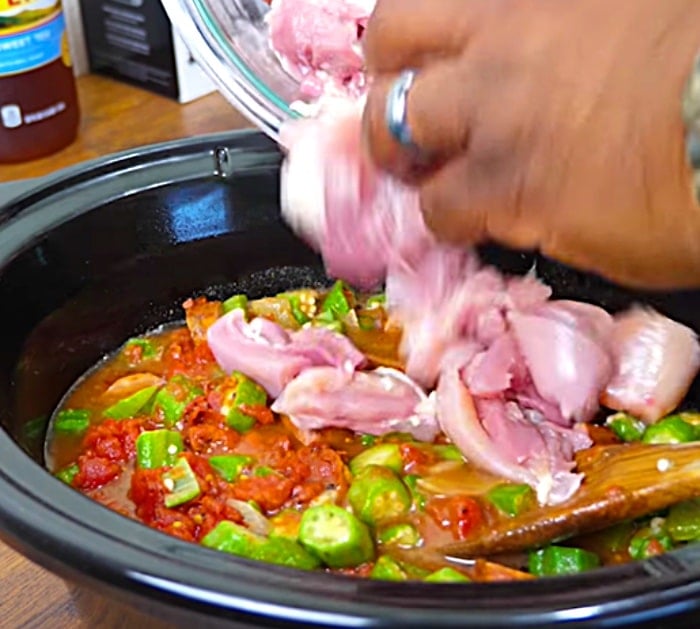 Now once it got done I added the shrimp and the crab claws and let it cook another 30 minutes.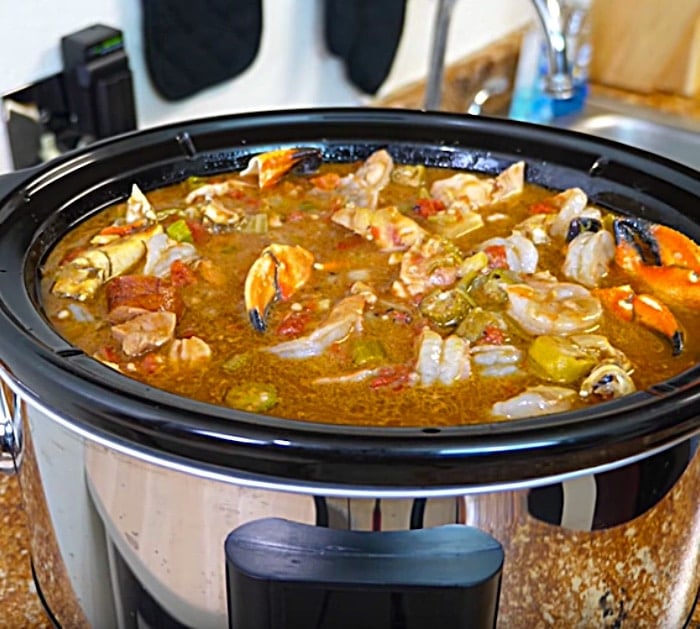 This is a delicious Seafood Gumbo Recipe if you don't have seafood you can just use chicken and sausage. Chicken and sausage gumbo is also very delicious and the basis of this recipe.
Crockpot Cajun Seafood Gumbo Recipe