Who knew this creamy orange dessert recipe by Useful and quick would be this delicious? I have never tried anything like this before. It has a mousse-like texture and tastes sweet and tart. It's actually very good–once you have a scoop, it's hard not to take another one! I am pretty sure you will love it. Read on or watch the video below for full instructions.
Ingredients:
4 to 5 pieces of oranges
1/2 cup of sugar
3 medium eggs
1/4 cup and 3 tablespoons of cornstarch
1/4 teaspoon of vanilla
8.8 oz of mascarpone
2 cups of cold cream (whipping cream)
1/4 teaspoon of salt
Instructions:
Step 1:
Slice the oranges in half then squeeze them into a strainer with a bowl in the bottom. Do this to make sure that it won't have seeds and pulp. You need about 2 cups of orange juice.
Step 2:
In a pot, add 3 eggs, 1/2 cup of sugar, and 1/4 teaspoon of vanilla. Whisk until well combined.
Step 3:
Pour half of the orange juice and whisk until just combined. Place the pot overheat and let it come to a boil.
Step 4:
Add the cornstarch into a large bowl, then pour the remaining orange juice. Whisk until well incorporated. Transfer to the pot and mix. Continuously whisk until it becomes a thick consistency. Once done, place it in a bowl and let it cool for a while. Cover with cling wrap and let it cool down completely.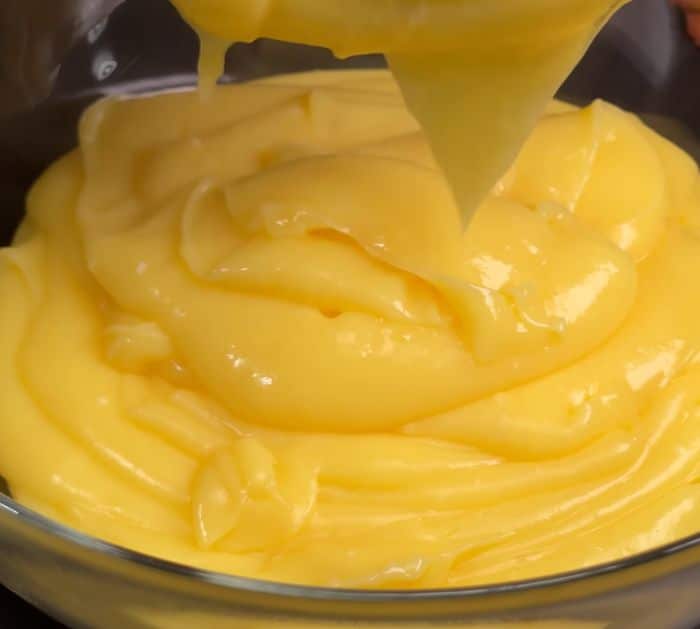 Step 5:
Add the cold cream into a different bowl and whisk until it becomes fluffy. Next, add the mascarpone and whisk again.
Step 6:
Whisk the cooled orange mixture to make it smooth again and transfer to the cream. Whisk until it has a soft and creamy texture and light yellow color.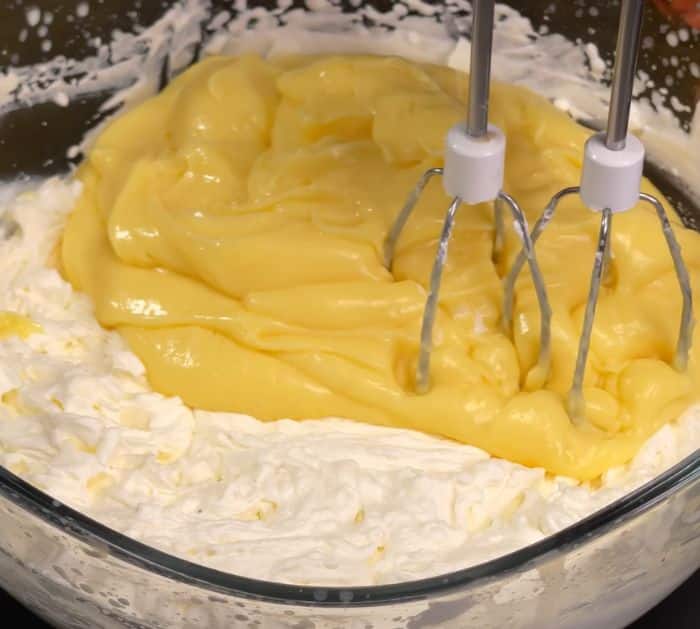 Step 7:
Transfer the mixture into a piping bag with a star tip. Squeeze into cups and serve. Enjoy!
Creamy Orange Dessert