Are you in love with country farmhouse decor and can't ever get enough of it? We are, too, and want to make just about everything we see, especially when it comes to decorating the porch and patio. What better way to welcome people into your home than with a display of rustic and creative county charm, we think…However, there is only so much time in the day for making things, as you know, so we wanted to share the best of the best with you when it comes to creative DIY country decor. From fun florals to innovative ideas made with repurposed wood and pallets, we have some awesome ideas for you to try today!
DIY Country Decor Ideas for Your Porch
1. DIY Monogram Planter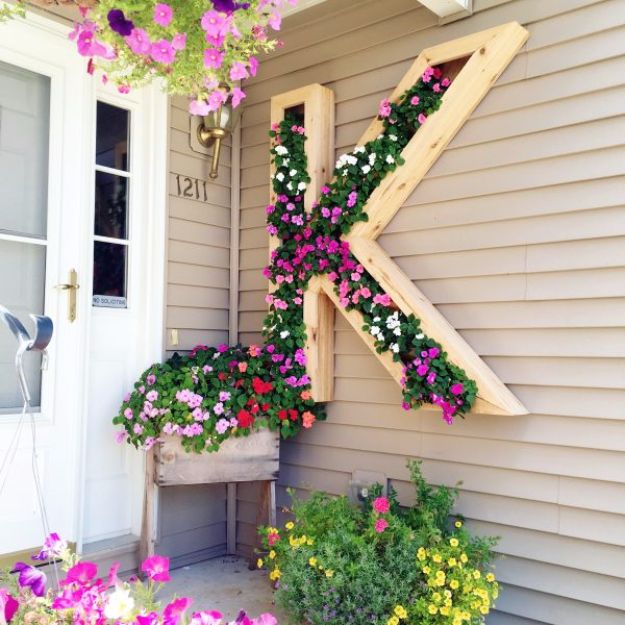 Make your favorite letter out of wood and fill it with flowers. I have not made anything else lately that was half as much fun as this one, and I can't tell you how great this homemade DIY planter looks on my front porch. For a rustic look that is full of color, this project is perfect for spring or even fall, because you can fill and refill it will all of your favorite flowers.
2. Whiskey Barrel Planter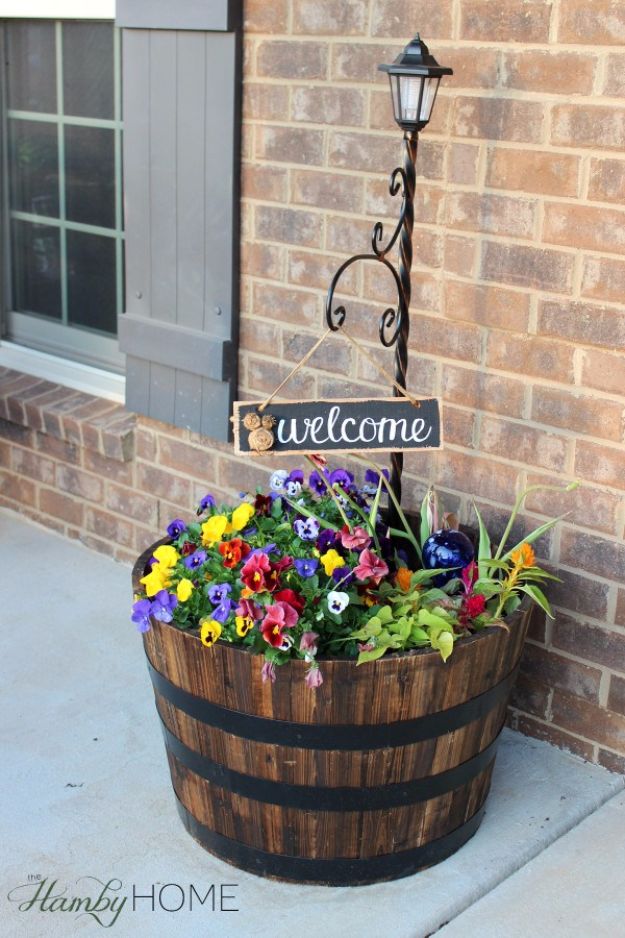 Pretty sure you can't get much more country than by adding some whiskey barrels to your decor mix. I already had a DIY whiskey barrel coffee table in my living room, but just decided to add some planters to my front porch last week and acquired another cool DIY whiskey barrel idea with this project
3. DIY Double X Outdoor Bench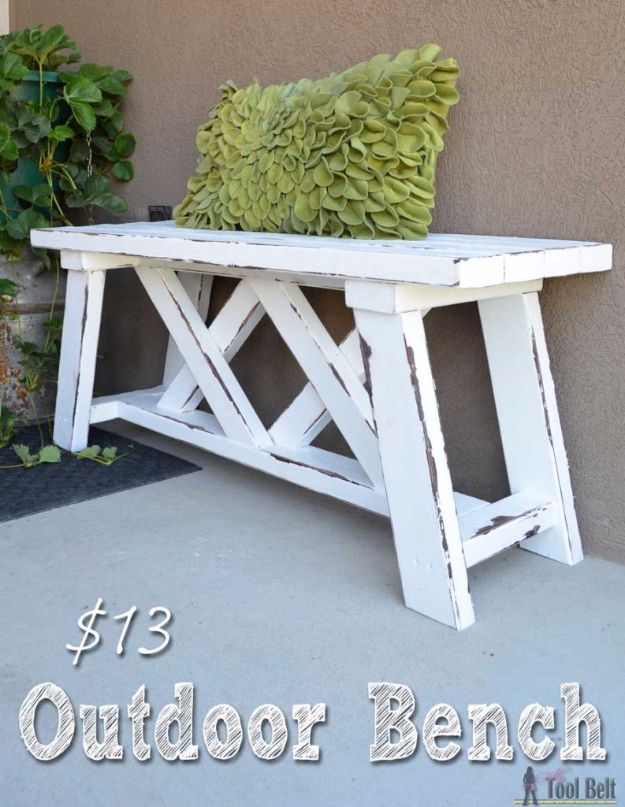 For a clean country look, go mostly all white with your farmhouse decor. This DIY bench will fit in perfectly and it truly costs $13 or even less to make. Check out the easy to follow step by step tutorial to learn how.
4. Beautiful House Number Flower Pots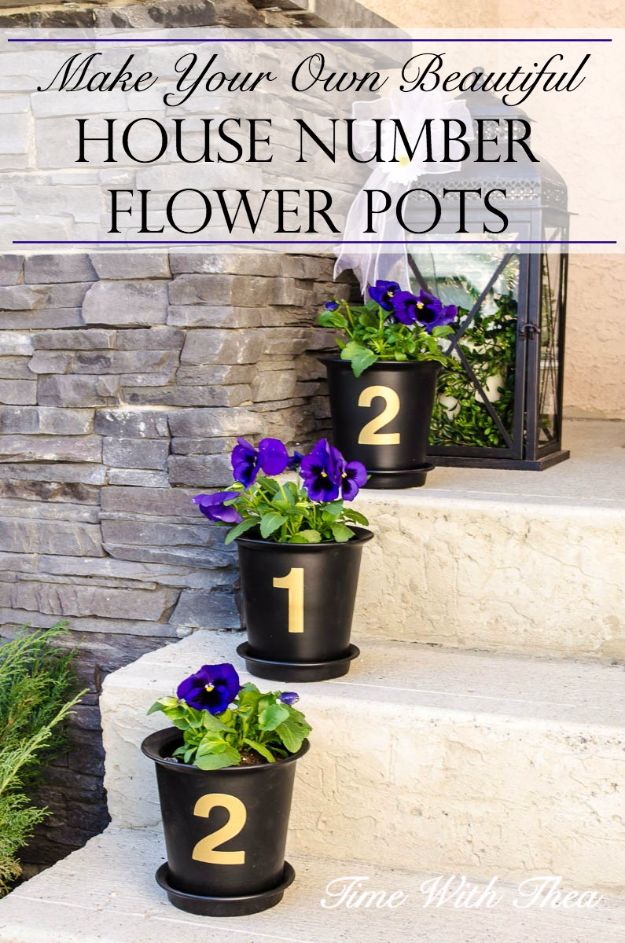 5. Farmhouse Porch Decor