Who doesn't love the bloomin' onion from Outback Steakhouse? The very first time I had a bloomin' onion from Outback, I fell in love with it, and I especially loved the dipping sauce. I have been looking for a bloomin' onion recipe for years, then I finally hit the jackpot when I found this excellent recipe by Smokin' & Grillin' Wit AB on Youtube. AB, really knows how to cook and has this recipe down pat. The copycat recipe that AB came up with is completely authentic in every detail, from the way you cut and prep your onion to the wonderful dipping sauce that tastes exactly like the original.
Ingredients:
2 large onions (yellow or white)
2 cups of all-purpose flour
1 1/2 cups milk
2 large eggs
1 teaspoon paprika
1 teaspoon cayenne pepper
1 teaspoon garlic powder
1 teaspoon oregano
Salt (to taste)
Pepper (to taste)
Vegetable oil (for frying)
Dipping Sauce Ingredients:
1/2 Mayonnaise
2 tablespoons creamy horseradish
2 tablespoons ketchup
1/4 teaspoon paprika
1/2 teaspoon salt
1/2 teaspoon salt
1/2 teaspoon garlic powder
1/2 teaspoon dried oregano
1/2 freshly ground pepper (to taste)
1/2 teaspoon cayenne pepper (optional)
Directions:
First, you will cut the onion in leaves that remain attached at the bottom. Then, you will be guided, in the wonderful video tutorial on how to make your egg wash and flour mixture that covers the onion before frying.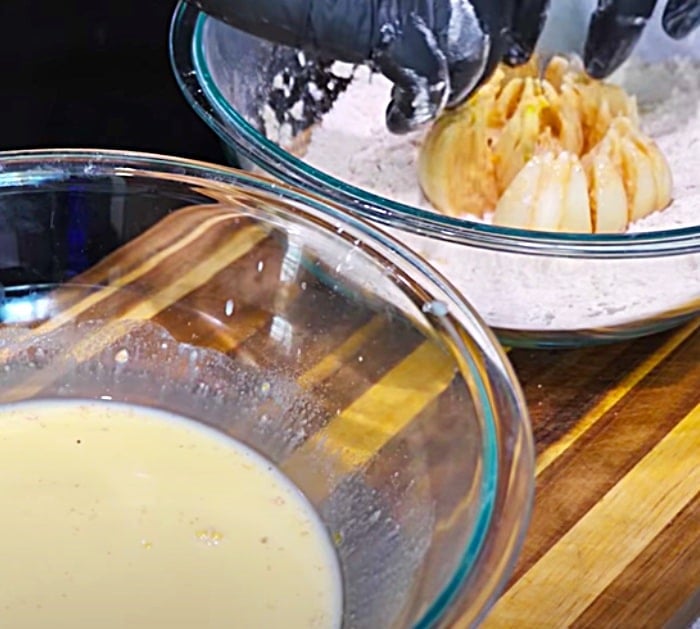 Then, you will deep fry the onion until golden brown, and serve with the special dipping sauce.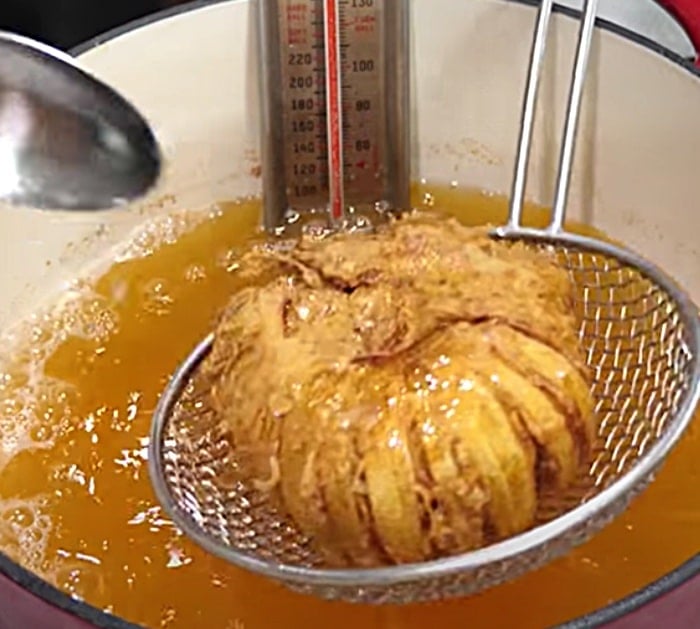 I love the bloomin' onion, I am so glad I found this recipe, it has made my family very happy.
Copycat Outback's Bloomin' Onion