This chicken parmesan meatball recipe from Todd's Kitchen on Youtube is cheesy, flavorful, and tasty; everything you want for a meal. Your family will fall in love with this, and you'll be making this again and again, I guarantee. It's also super easy to make and doesn't need a lot of effort to put together—a pretty straightforward recipe for a busy weeknight. Watch the video below to learn the step-by-step instructions.
Ingredients:
1/4 cup breadcrumbs
3 tbsp grated onion
1 tbsp chopped fresh parsley
1 tbsp chopped fresh basil
1/2 cup parmesan cheese
3/4 tsp salt
1/4 tsp black pepper
2 garlic cloves
1 egg, beaten
1 lb ground chicken
2 tbsp olive oil
12 oz marinara sauce
6 oz mozzarella cheese
Directions:
Step 1
In a bowl, add the ground chicken followed by 1/4 cup of breadcrumbs, 3 tbsp of grated onion, 1 tbsp of parsley, 1 tbsp of basil, 3/4 tsp salt, 1/4 tsp black pepper, 2 cloves of minced garlic, 1 beaten egg, 2 tbsp of olive oil, and 1/2 cup of shredded parmesan cheese. Give it a good mix until everything is well combined.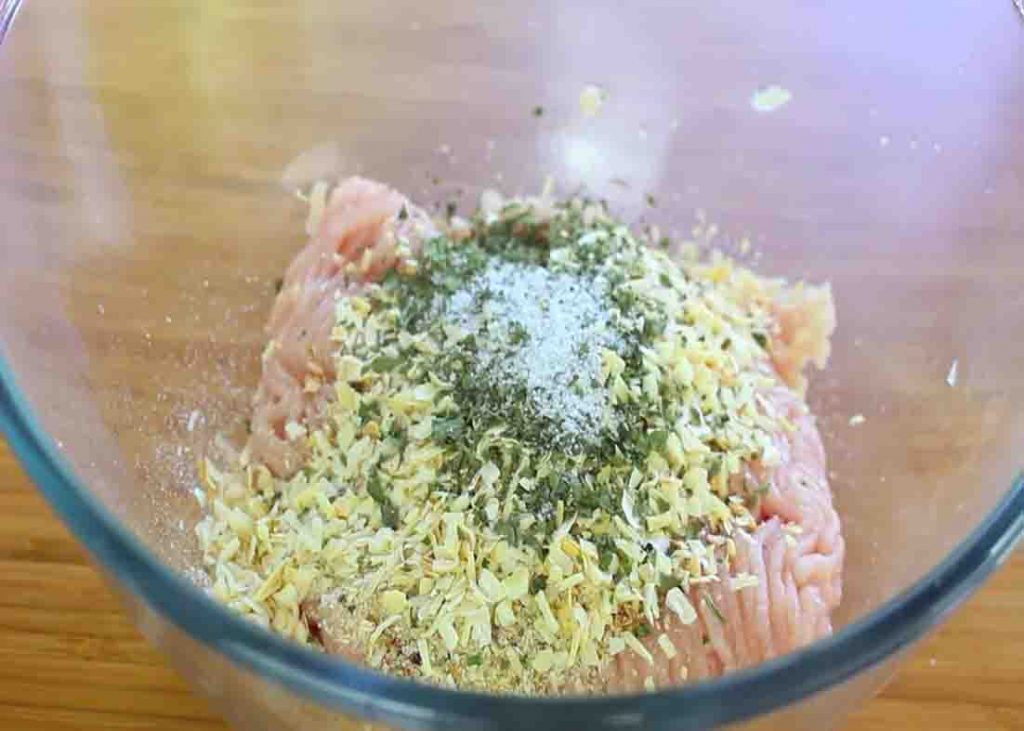 Step 2
Next, in a skillet over medium to high heat, pour some olive oil, make some meatball size balls from the meat mixture, and brown them on all sides. Keep on turning them until they are just browned on the outside. Once you browned up all the sides, go ahead and add 12 oz marinara sauce, then top everything with some shredded mozzarella cheese and a sprinkle of parmesan. Place this in a preheated oven at 400 degrees F and bake for 15 to 20 minutes.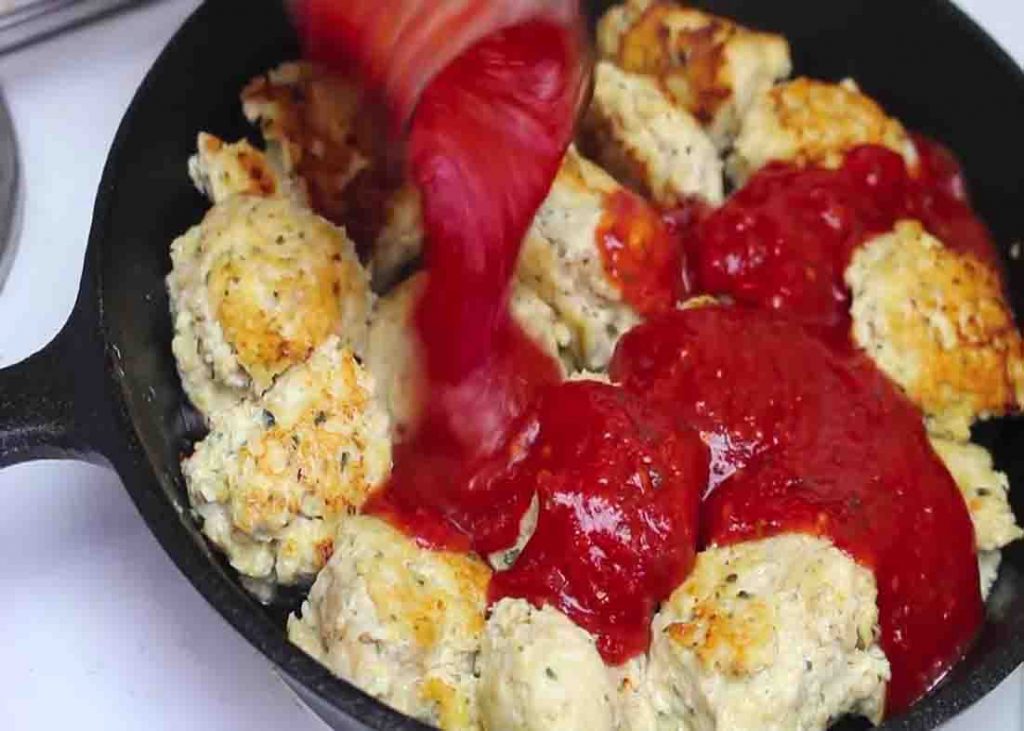 Chicken Parmesan Meatballs Recipe