If you're planning to go backpacking or car camping, then you should bring this DIY firestarter with you! These small pods can work wonders and help you get a fire started easier to cook your food or to use as light. Plus, they are pretty easy and cheap to make as it uses materials that you might have already considered junk. Learn how to repurpose them through this video tutorial by amandaoutside on YouTube.
Materials:
Empty egg carton
Parchment paper
Scissors
Yarn or dental floss
Clean unscented candle wax
Tin can
Dryer lint, newspaper, or packing paper
Directions:
Step 1
Get the egg carton, then cut off the sides leaving only the bottom tray intact. Next, cut the bottom into 12 individual pods maintaining its shape, then stuff it with either dryer lint, newspaper, or packing paper. Tear a piece of paper or dryer lint, then roll it with your hands into a ball, and stuff it inside the egg carton pod. Fold the corners of the egg carton inwards to cover the stuffing. Cut off a piece of yarn or if you don't have a yarn, some dental floss will do. Tie it around the pod just like you would a present, make sure to wrap it nice and secure, then make a double knot to make sure that it's held in place.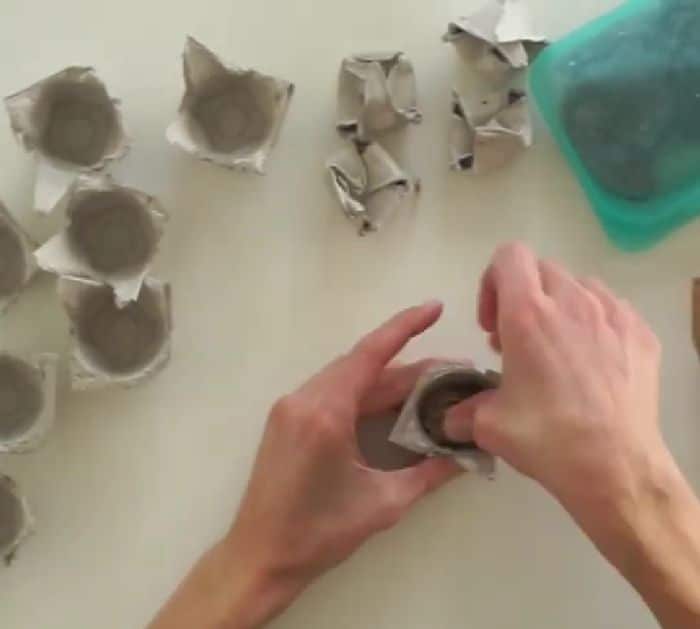 Step 2
Melt small pieces of candle wax in a tin can, then place it on your work surface with a cloth or towel underneath, and lay a parchment paper beside it. Dip the pods individually until completely covered with the melted wax, let it soak for a few seconds, then lift it up, let the excess drip, and place it on the parchment paper to cool down and harden. Once cooled down, trim off the excess string or dental floss. When you need to use it, simply light the corner of the firestarter and it will burn for a good 10 minutes. Also, before you leave the area where you camped, make sure to put out the fire completely so that it doesn't catch fire again when you leave.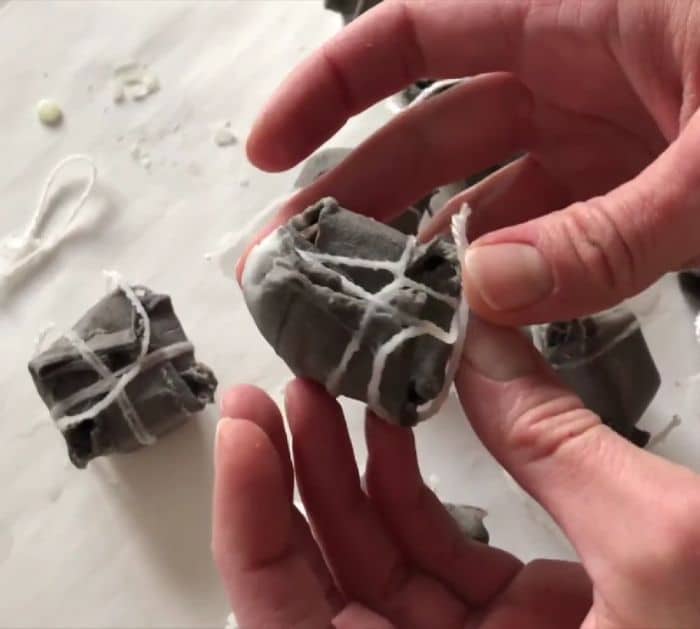 *All image credit belongs to amandaoutside via YouTube. Follow and subscribe to her channel for more!
Cheap & Easy DIY Firestarter For Camping