11. DIY Leather Passport Holder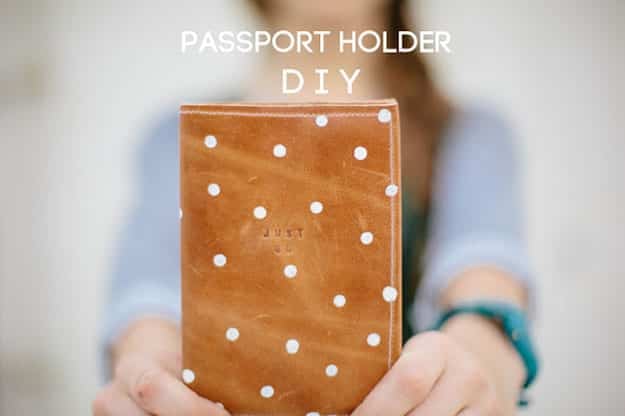 Making gifts for friends on the go is a challenge when they don't stay still long enough to have a lot of possessions they hold on to. That's why I love making this cute DIY passport holder. I'm also a big fan of stamping leather, metal or pretty much any other DIY project – I love to personalize crafts when I can!
12. DIY Marble Tray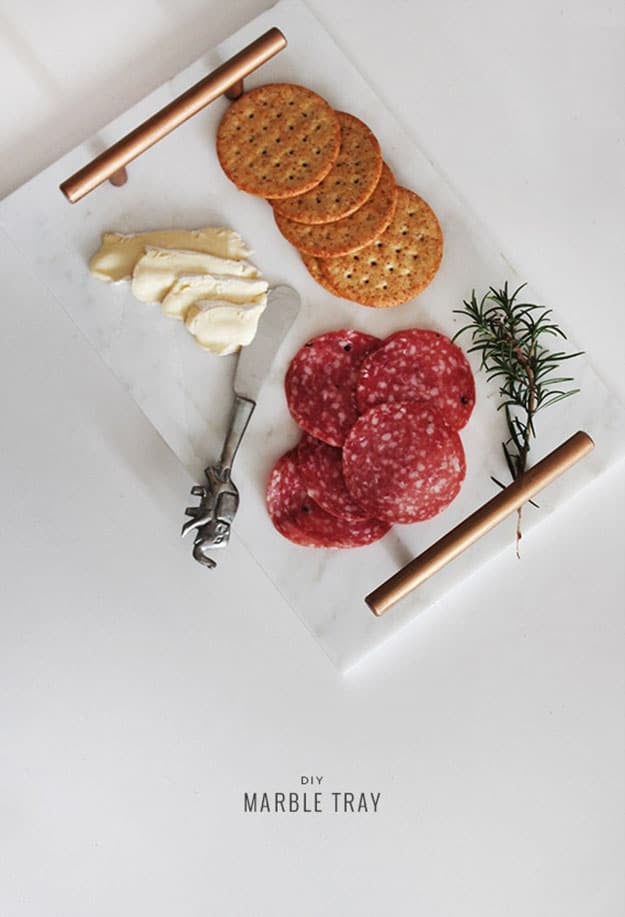 Got a friend or family member who's always the hostess? DIY marble trays are cute inexpensive gifts to give to your favorite dinner entertainers. This homemade decor gets more compliments than just about anything else in my house & my friends who have received them say the same!
13. Gold Frosted Papier Mache Bowls
A Subtle Revelry  Have a friend with expensive, eclectic taste? These DIY paper maiche bowls are creative ideas for birthday gifts your friends won't see coming (and are guaranteed not to have). Also, decoupage DIY's are some of my favorites because once you set it you can forget it until a couple hours later.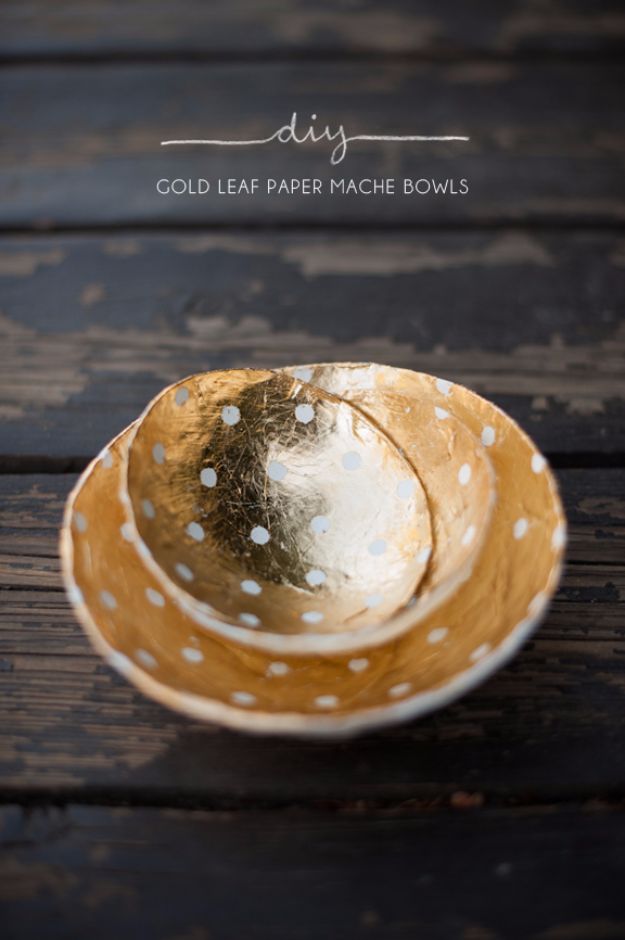 14. DIY Washi Tape Candles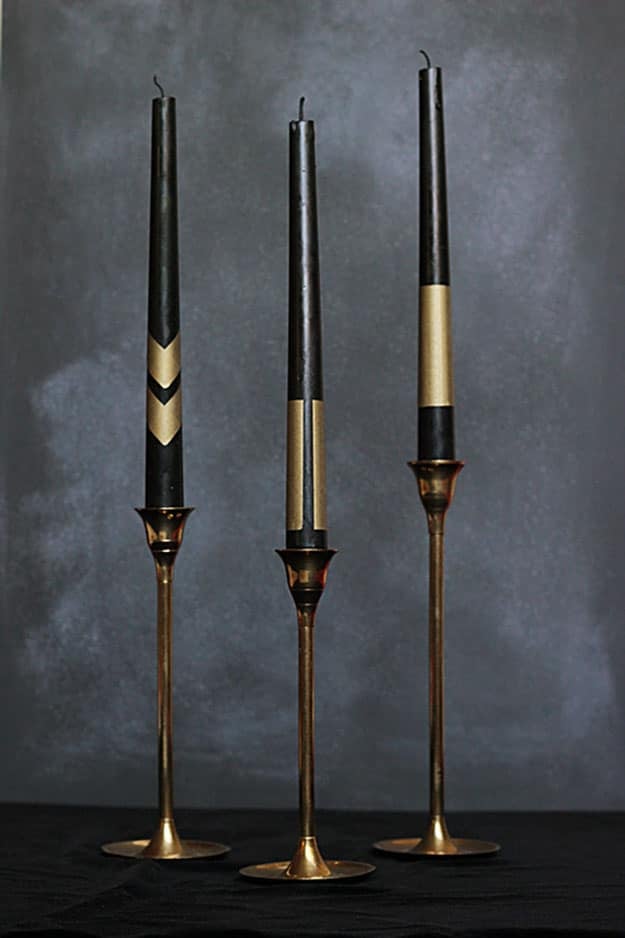 Did I mention when it comes to last minute gifts for friends I'm the worst? I think I said the queen earlier, but making gifts in a matter of minutes has become somewhat of a specialty for me. Friends, believe me when I say it does not get easier than these washi tape candle decor. I keep lots of tapered candlesticks on hand and I always have a large selection of washi tape so I can whip up these cute DIY gifts in a jiffy.
15. No Sew DIY Camera Strap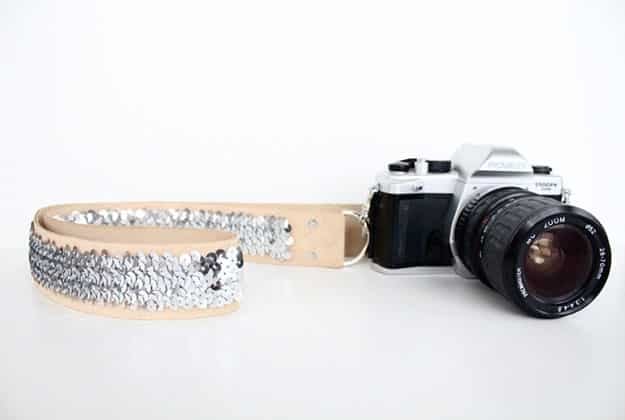 Not ready to tackle Pinterest sewing projects yet? This no sew camera strap tutorial is a no worries DIY project that also makes a cute birthday gift for your photography loving friends. I love the little bits of glam mixed with the leather strap, plus it's easier and less expensive than it looks.