Is your house in need of some serious TLC? When you see lots of things that just need a little fix, but have neither the time or the budget to go all out, sometimes you go looking for a simpler solution…We did, anyway. Were we ever surprised to find lots of cool and easy ways to do home repairs, some of the best hacks ever! I just had to put together a list of my favorites for you, some of these are just brilliant. From filling holes and patching walls to making your bathroom and kitchen look amazing on the cheap, we have the perfect list of easy home improvement projects for you! Try these today…
Best DIY Home Repair Hacks
1. Easy Way To Get Beautiful Baseboards And Trim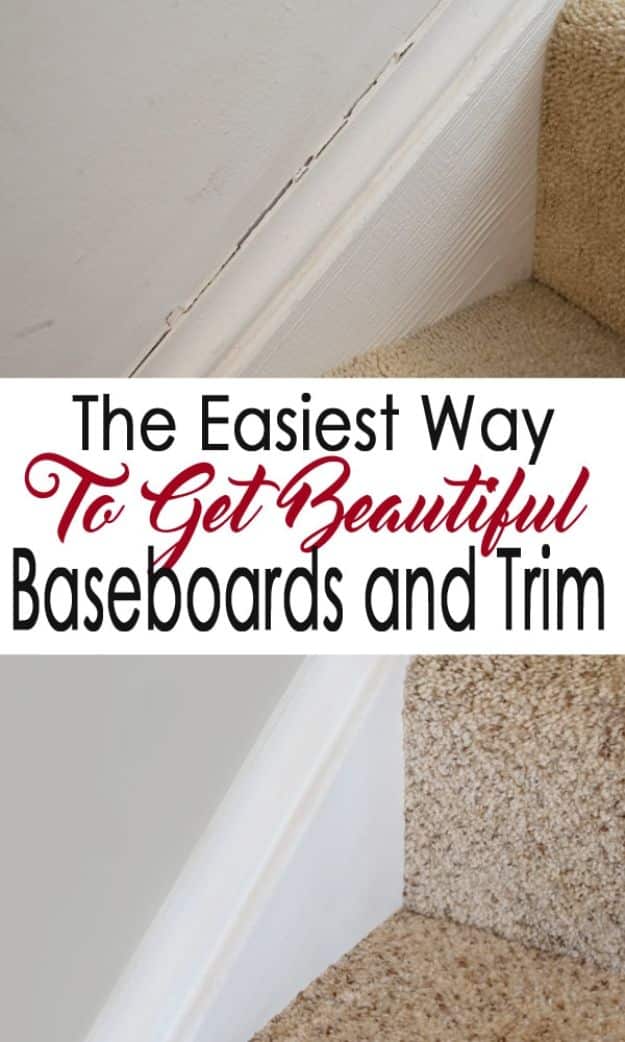 Have you struggled to try to get your baseboards painted, even when you buy some of those tools from the hardware store that guarantee great results? Try this DIY home improvement hack instead and get professional-looking painted baseboards you can do yourself.
2. Repair Damaged Veneer Before Painting Furniture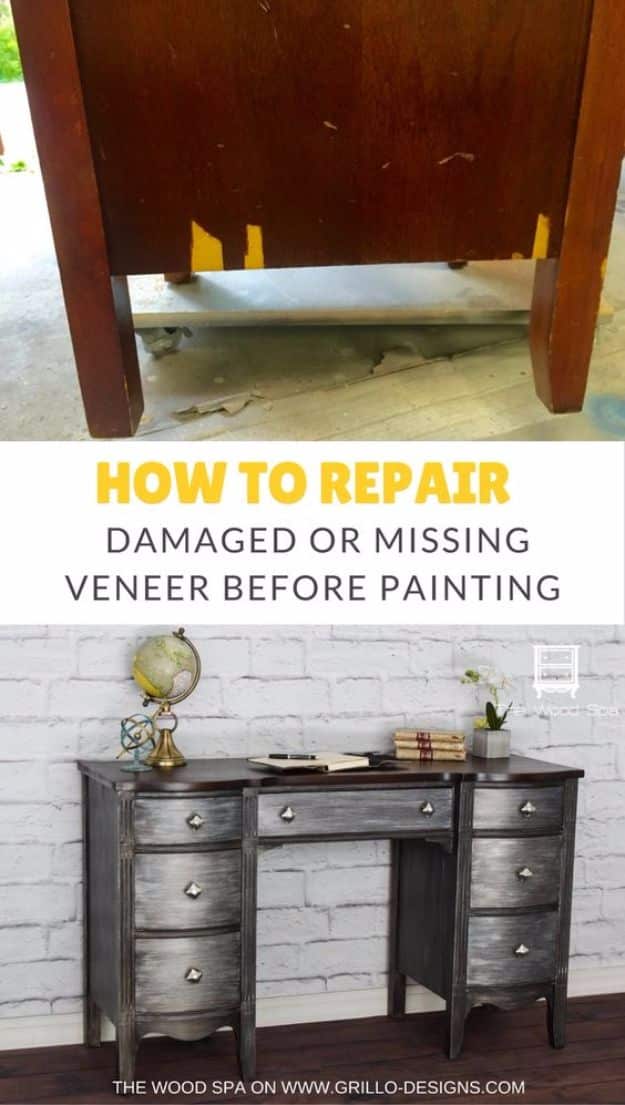 I had a few pieces of furniture with chips in the veneer and thought there was little hope for them. Turns out, you can repair the wood veneer and repaint for faboulous results. This step by step tutorial shows you exactly how to repair veneer and paint it.
3. Patch A Hollow Door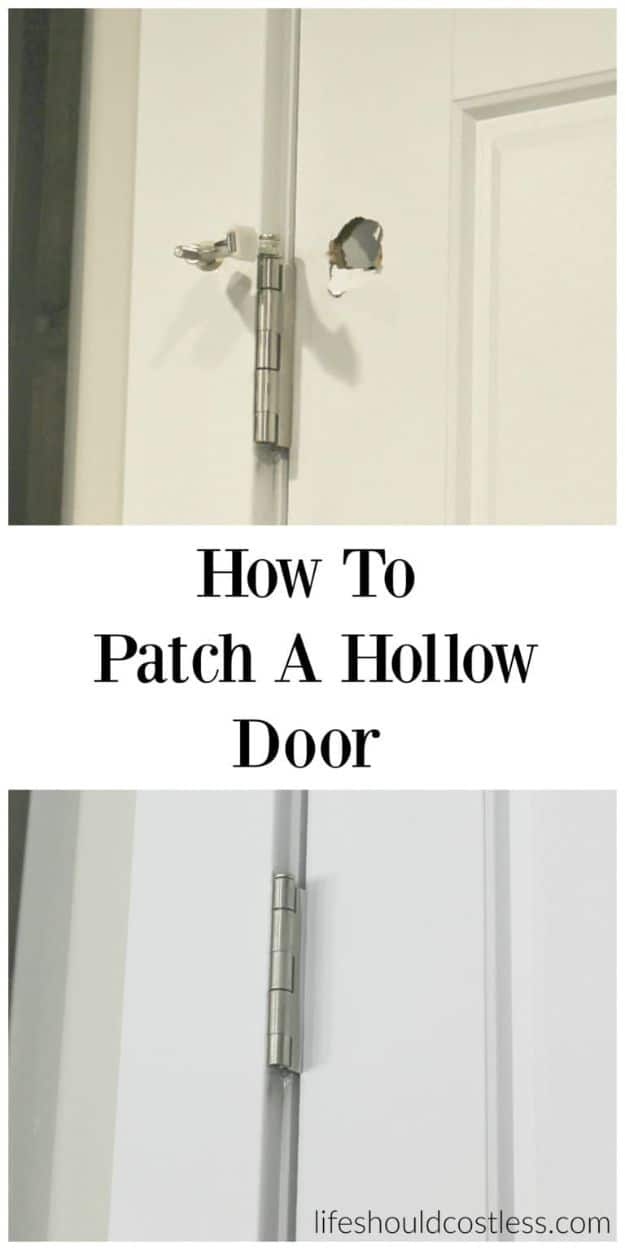 Have a hole in a door that you are tired of looking at? Pretty sure we've all seen this. I had no idea what to do, but you can fix the hole in a door yourself instead of hiring a contractor. If you have young boys like me, you may be trying this out a few times.
DIY Home Repair Ideas
4. Change An Outlet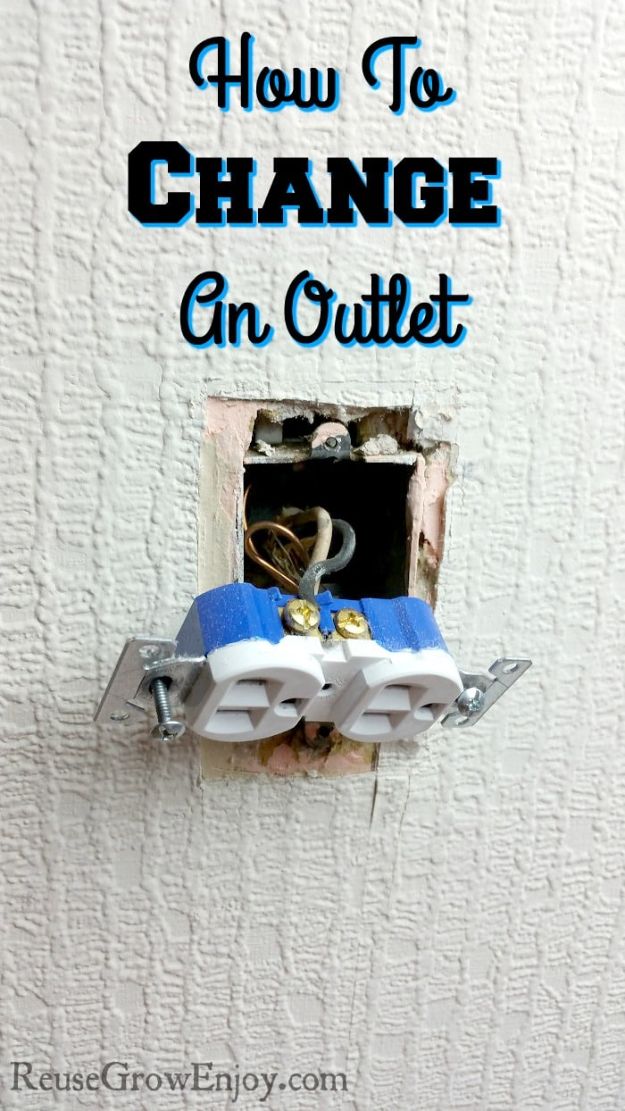 I just learned how to change an outlet myself and so can you! This home repair tutorial tells you exactly what you need to know with step by step instructions for changing an outlet yourself. Why hire someone to do a small home repair when you can DIY it?
5. Fix Sliding Glass Door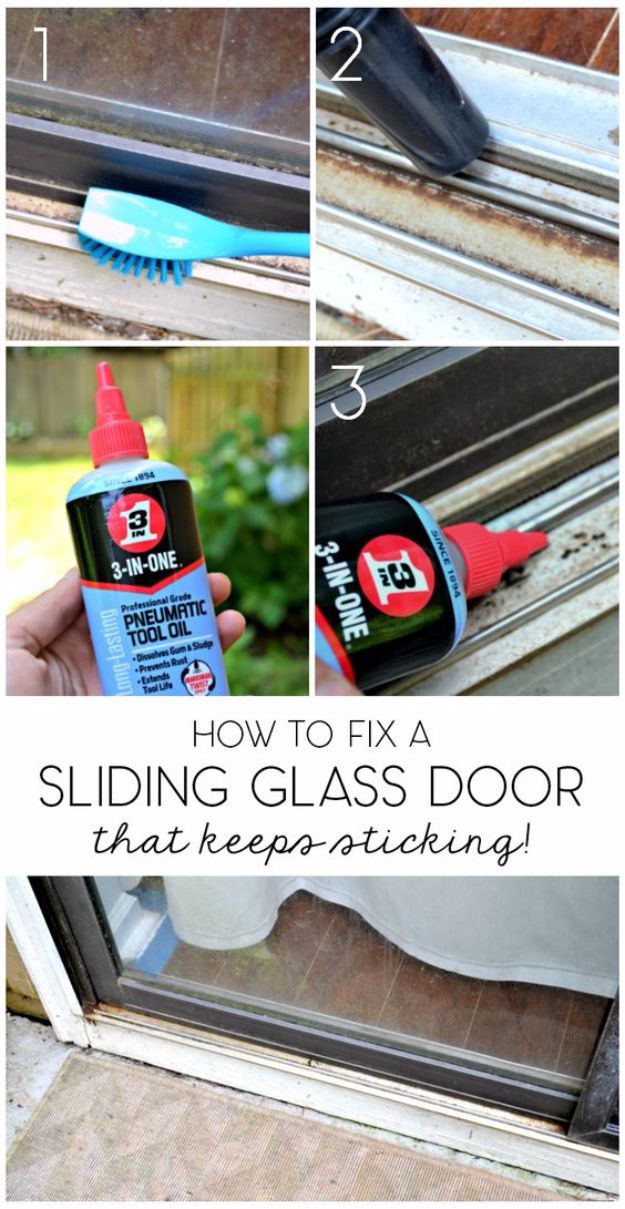 Here is a solution to a problem I was sure tired of dealing with. If you have a sliding glass door that sticks and never cooperates like it should check out this tutorial that shows you how to fix a stuck glass door. I actually enjoy opening my door to the patio now, especially since I was able to fix it myself instead of paying someone to come look at it.
6. Easily Paint Paneling Like A Pro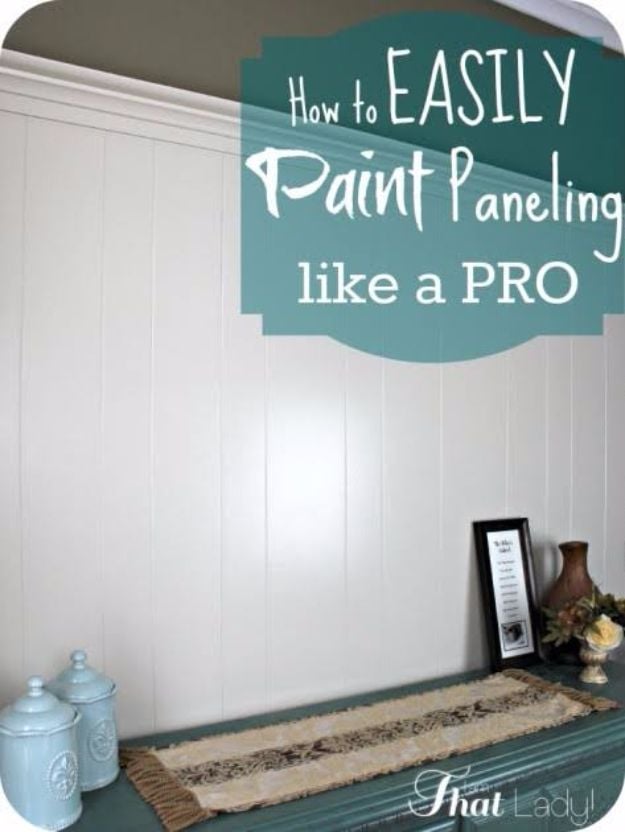 Wood panels are typically a challenge to paint. According to Lauren Greutman, you do not need to sand or de-gloss the paneling before you got ahead and paint them. Home Repairs don't have to be costly, so do some research and find some great deals on how to upgrade your house without spending much out of your own pocket.
7. Slam Stopper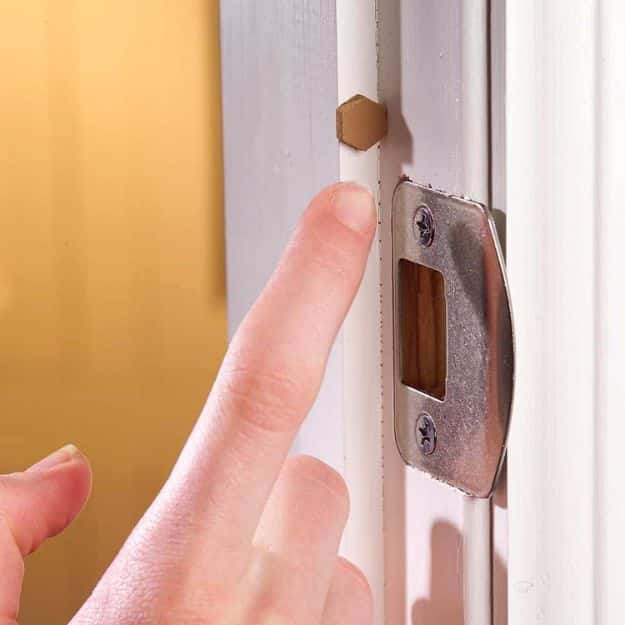 If your doors tend to slam or rattle, here's how to quiet them: Stick cabinet door bumpers to the door stop. Place the bumper wherever the door first contacts the door stop molding. You can get a pack of bumpers at home centers.
8. Fixing The Gap In Trim

If the gap is small enough, you might be able to get away with simply filling it in with putty or another filler and painting over it. This method is not advisable, though, if the trim has a natural finish. Grab the full instructions on how to fix the gap in trim with this simple tutorial from My Own Home Blog.
9. Paint A Bath Tub

Learn how to paint a bathtub easily and inexpensively with these tips and stop living with that ugly stained bathtub and have a shiny, bright tub that looks brand new! The results were really incredible. Check out the post and the video tutorial from Addicted 2 Decorating. What a transformation, I am keeping this in mind for when I paint my own bathtub.
10. Wire Electrical Outlets

Eliminate those ugly and often dangerous extension cords. Add a new electrical outlet quickly and easily without tearing open a wall. Use this easy method from Ana White to install a new electrical outlet without a lot of wire pulling. Finally, a simple tutorial for homeowners so you won't break the bank hiring an electrician!
41 rustic ideas for your entire house. The full step by step tutorials and instructions for these projects can be found here, DIY Farmhouse Home Decor Ideas.