11. Ghostly Glamour Tutorial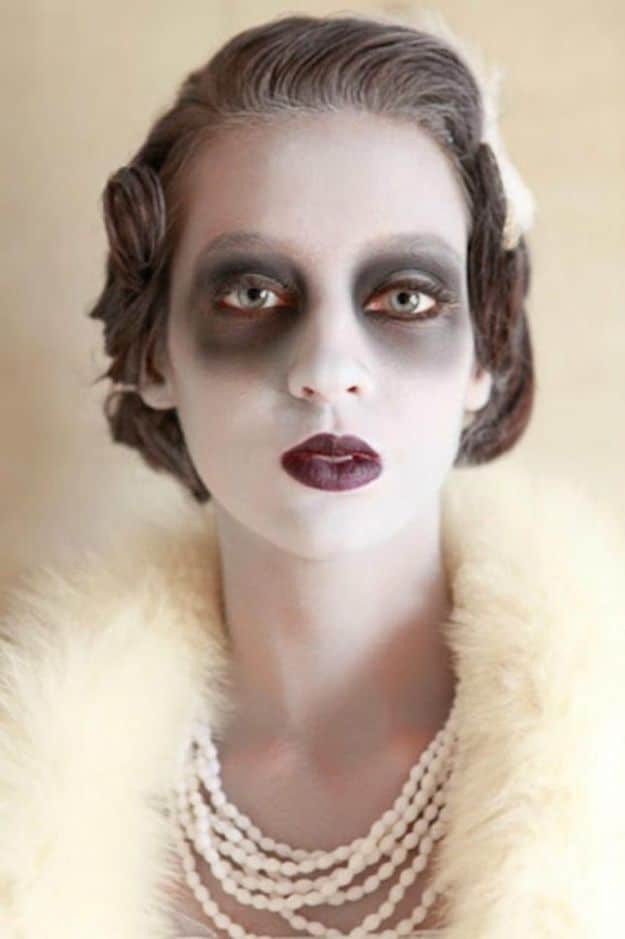 I love the vintage look of just about everything, just pop your head into my living room and you will suspect this is true. If you look in my closet, you may feel you've been transported back to 1940 or 1950. In a previous life, I really think I may have been a movie star, too, so it is no surprise I fell in love with this cool makeup tutorial as soon as I saw it. Also, I immediately began planning the outfit to go with it. Color or black and white, pearls or a high collar. So many decisions you will have to make. This makeup tutorial is really easy to do, but looks great, requires no professional Halloween makeup kit or anything fancy. The dark eyeshadow is spooky but yet accentuates anyone's eyes in a most lovely fashion. Contrast the pale, white foundation with a dark red lipstick and you will be the prettiest dead girl or guy at the Halloween party 2018.
12. Pop Art Cartoon Makeup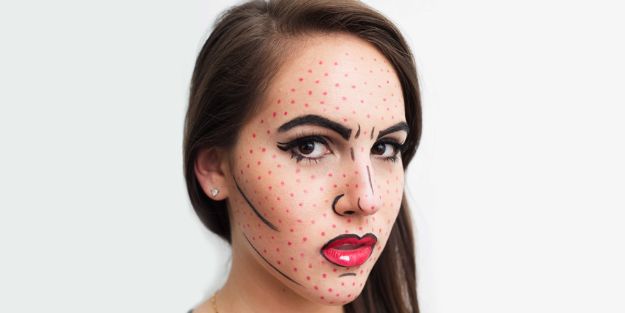 Warhol's got nothing on you when you become a living pop art cartoon for Halloween. Another simple, quick and easy idea for Halloween makeup, you don't need to buy anything special to get this cool Halloween look. Black eyeliner and lipstick will help you achieve this fun face. Add a cute vintage dress and you will quickly be in business. Take a few pop art friends along to the party for some super fun Instagram shots.
13. Deer – Easy Halloween Makeup Idea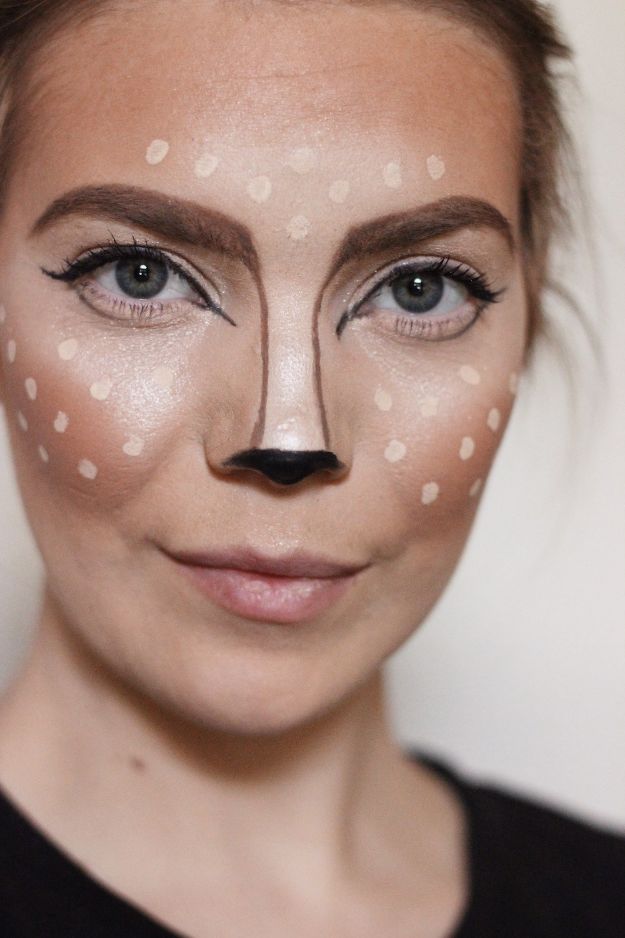 Last year, I scoured Pinterest for the best makeup ideas, and with hundreds to choose from, I finally decided to try out this deer. I wanted something a little different for Halloween makeup, and was not wanting to go as a doll or zombie like all my friends. This face-flattering makeup idea was my favorite, and when I tried it out at home and it only took 15 minutes, I knew this was my Halloween makeup for the big night. No special makeup kits for Halloween is required. You should have all the products and supplies you need at home to be able to easily create this look by yourself.
15. Totally Doable Glam Skeleton Halloween Makeup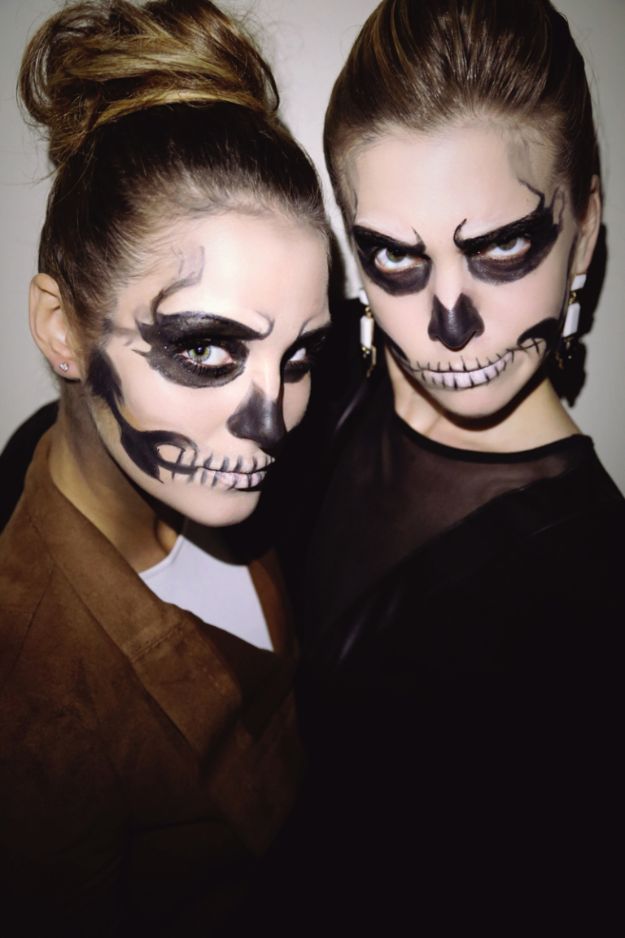 16. Lace Mask Halloween Makeup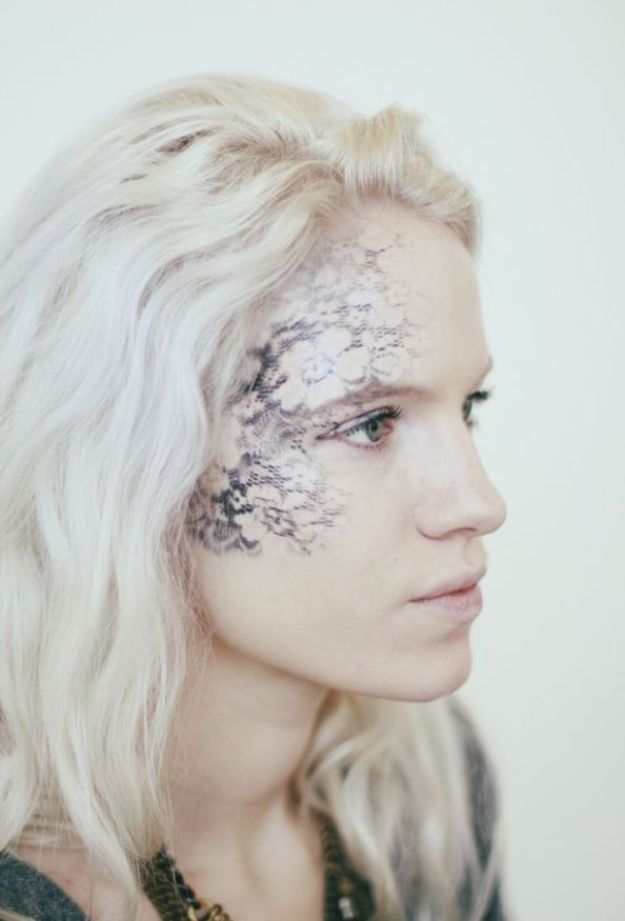 17. The Bat Mask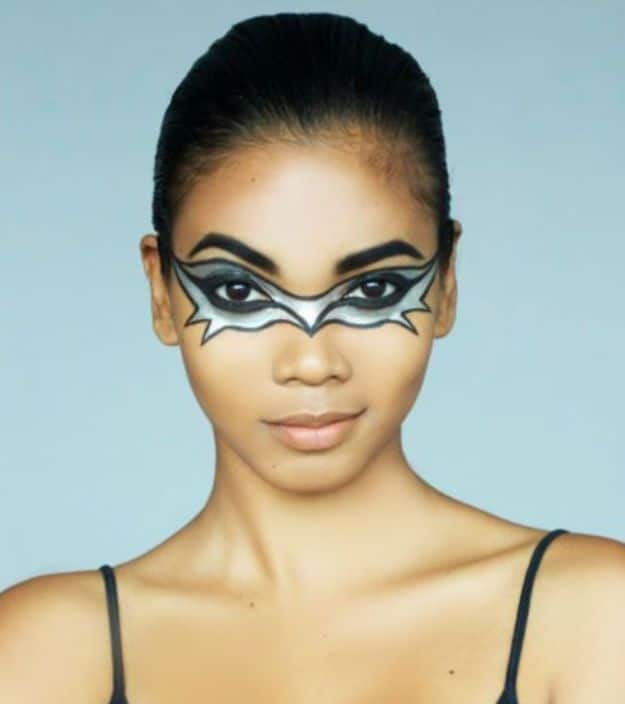 19. Lichtenstein Inspired Halloween Makeup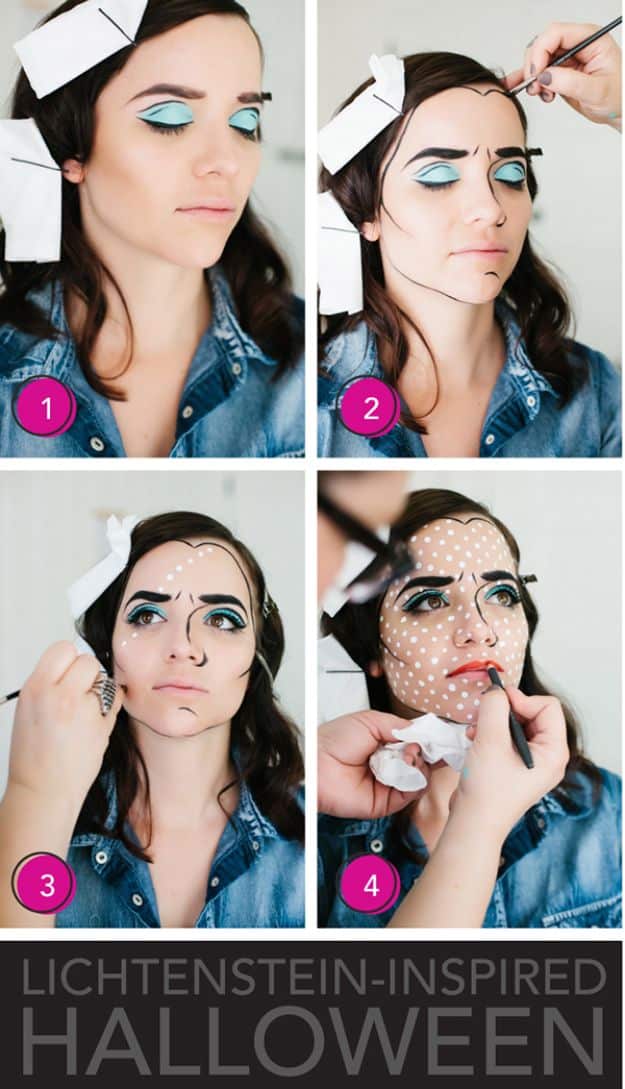 20. Mermaid Makeup