I used to stack my pans together without using any type of protector and they tend to scratch each other which leads to my pans' bottoms getting ruined. Luckily, I found this sewing project idea by Hello Sewing on YouTube, it totally saved me from a lot of trouble because now I can stack my pans without worries. Plus, these fabric protectors are super easy and simple to sew even beginners can do them. What makes this project even greater is the fact that you can make a lot of these in just a few minutes!
Materials:
Cotton main fabric
Felt lining fabric
Matching thread
Needle
Scissors or rotary cutter and a cutting mat
Ruler or measuring tape
Iron and ironing board
Sewing clips or pins
Sewing machine
Marking pen
Directions:
Step 1
Download, and print the pattern, then assemble and tape the pages together before you cut it out. Fold the edges according to what size you want your pan protectors to be. Place the main fabric on top of the felt with their wrong sides facing each other, then lay the pattern on top, mark, and cut them out together.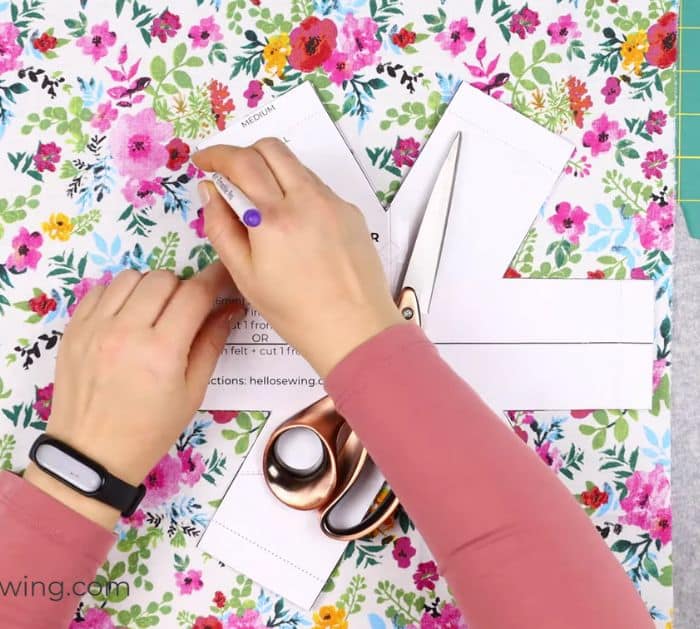 Step 2
After making sure that their edges are properly lined up and matching, pin and clip them in place, then start sewing them around with a zigzag stitch near the edges. Trim around the raw edge of the pan protector, however, this step is optional and you can leave the fabric as is. You can also make this without sewing the fabric, simply cut out the felt fabric according to the pattern guide, and you're done.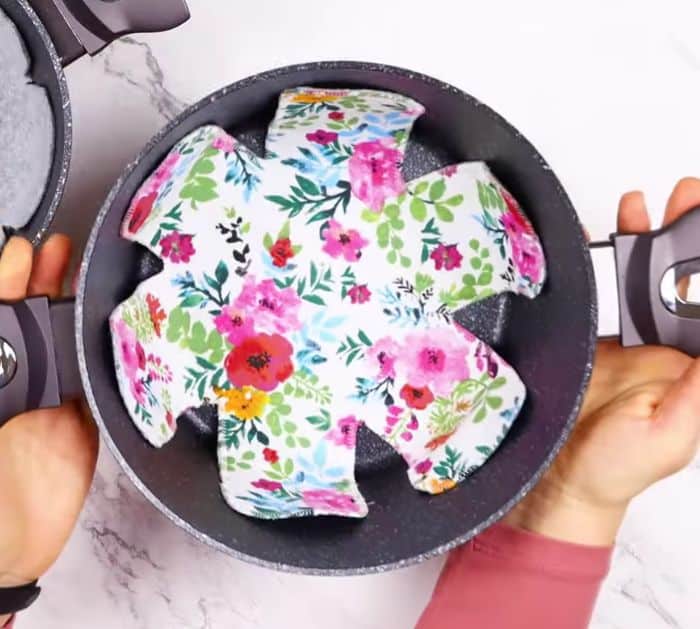 *Thanks to Hello Sewing via YouTube for all images used here. If you loved this sewing project, then you'll surely love her other videos too, so give her channel a visit and subscribe!
Beginner-Friendly DIY Pan Protector Sewing Tutorial