People always like to think their recipe has a twist, that little something that makes their recipe unique, well this has to be the most original take on the ordinary cheeseburger I've ever seen. If you love cheeseburgers and fries, you are going to love this recipe. The BarBQ Boys of Youtube sure know how to cookem' up!
You start this succulent pleasure with a homemade cheeseburger, in this case, the BarBQ Boys of Youtube made their bacon and burgers on the charcoal smoker grill. They added the chopped smokey bacon jalapeno, chopped onion, and ketchup to their cheeseburgers. I don't normally like ketchup on my burgers, but these burgers are going to be french fried so it really adds something great to this dish.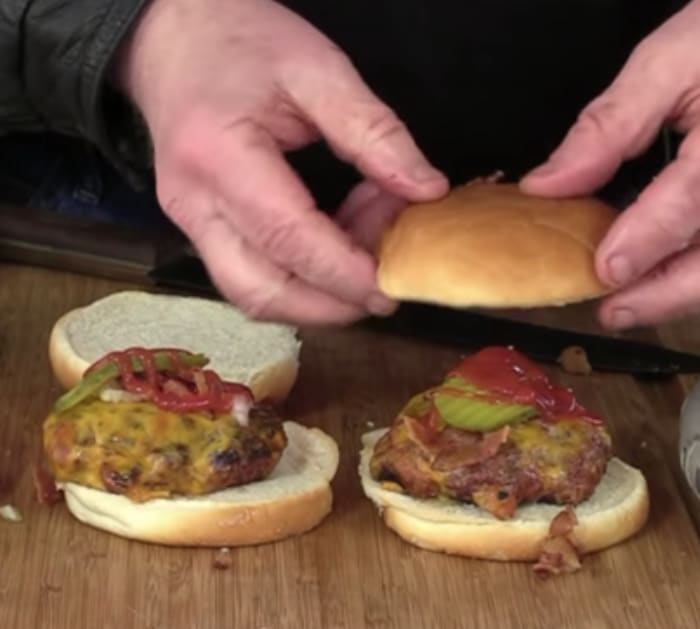 Now, bun and all and squish it down flat with the back of a spatula or top of a pot, any flat surface will do.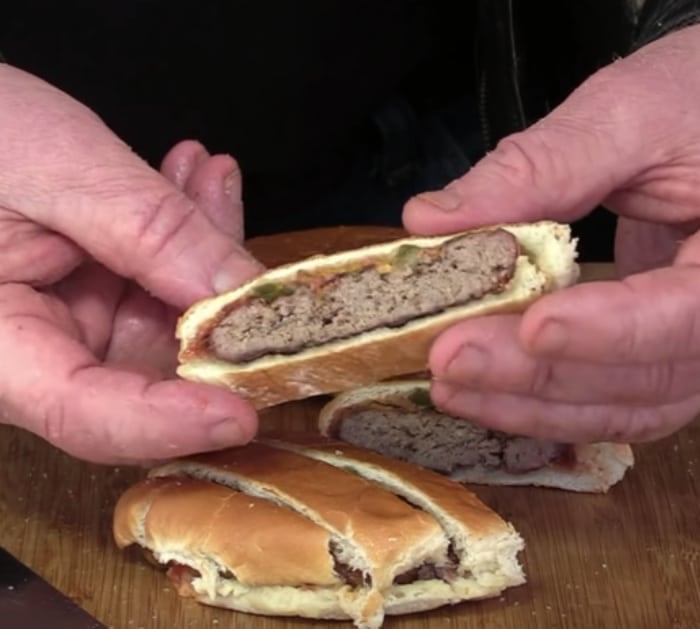 Then you make three trays, one of egg wash, one of flour, and one of crushed Kettle Chips and drench your slices of smashed Bacon Cheeseburgers in each.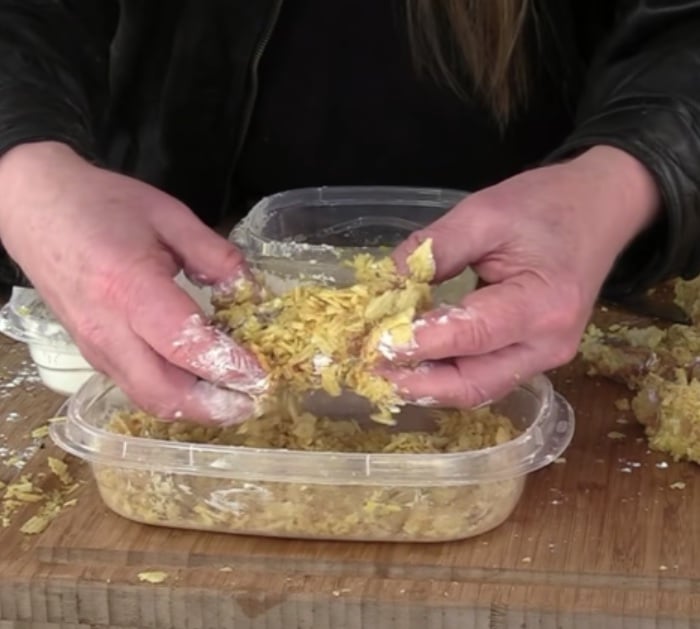 Then you deep fry these succulent morsels!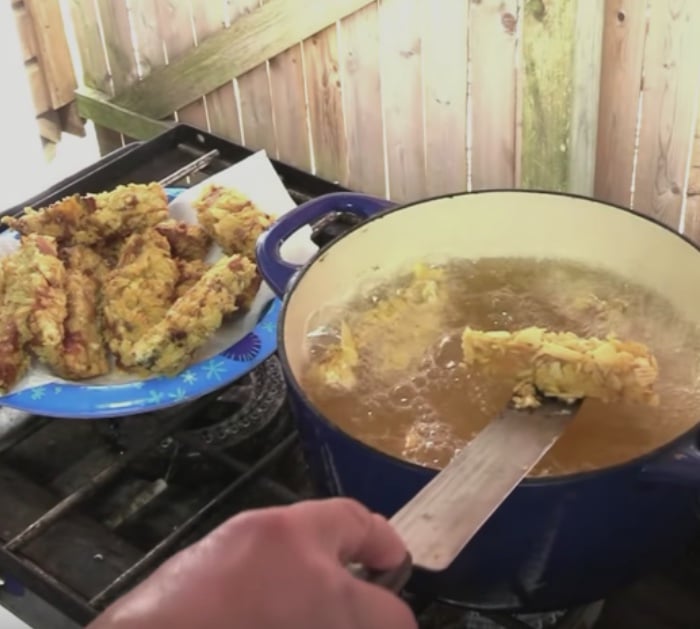 I served this at our Houston Astros game party the other day and our beer-drinking friends could not get enough of these tender Bacon Cheeseburger Fries! I was initially planning to make lots of food for my party, but when I realized how delicious and filling these were I decided to make a buffet with the Bacon Cheeseburger Fries as a big entree in the middle and surround it with delicious sides. The Bacon Cheeseburger Fries were my beautiful centerpiece and the surrounding side dishes were a big pot of slow cooker baked potatoes, a huge cucumber, and tomato salad with Feta Cheese, regular french fries, corn casserole, and a delicious Frito Enchilada Cheese Ball. My guests were thrilled and the Astros Won!!!
Bacon Cheeseburger Fries Recipe