Now that school is officially back in full force, are you feeling a little bit overwhelmed with less time to do things? I am, and I think lunches take up a ton of time they should not. Plus, some mornings, I am just flat out of good ideas for a healthy lunch. Never fear, Pinterest to the rescue. I pulled together 50 of the best ideas for easy school lunches and snacks and wanted to share all of these great ideas with you. From nutritious and healthy snacks to wraps to never boring sandwiches, you are sure to find something both you and your kids love. Vegetarian and vegan ideas, too. Check out these drool-worthy recipes kids will love taking to school for lunch.
Healthy School Lunches
1. Vegan Taco Salad Wrap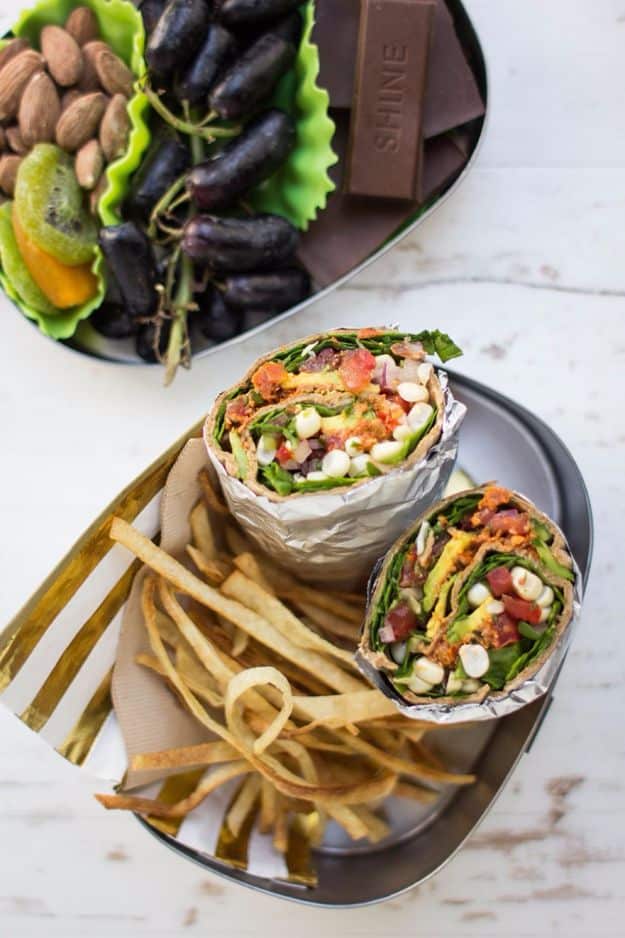 I wanted to be able to offer my kids a healthy lunch that I knew I could make without spending hours in the kitchen and came across this vegan wrap recipe. At first, I thought my son would not like it because it is not turkey and cheese flavored, nor is there any ketchup inside, but he actually loves this easy taco salad wrap and it never gets smooshed flat like a sandwich does. When you highly want to add a little variety to true PBJ and the turkey and cheese on bread options, learn how to make sandwich wraps with veggies. You may be surprised when the kids come back asking for more of them. Even my picky eaters will come home with an empty lunch box on the days I send them to school with these.
2. No Bake Energy Bites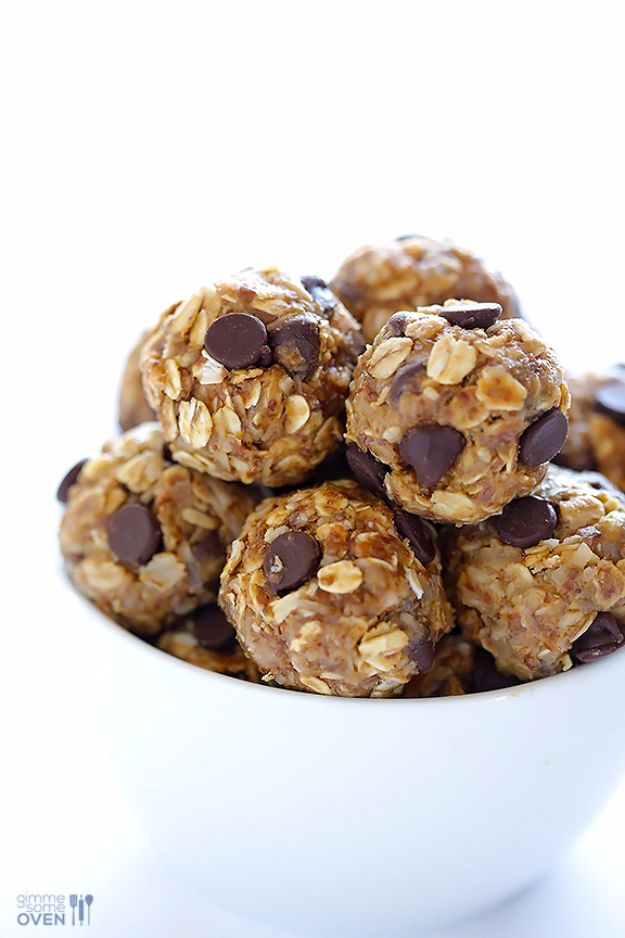 3. Homemade Strawberry Fruit Leather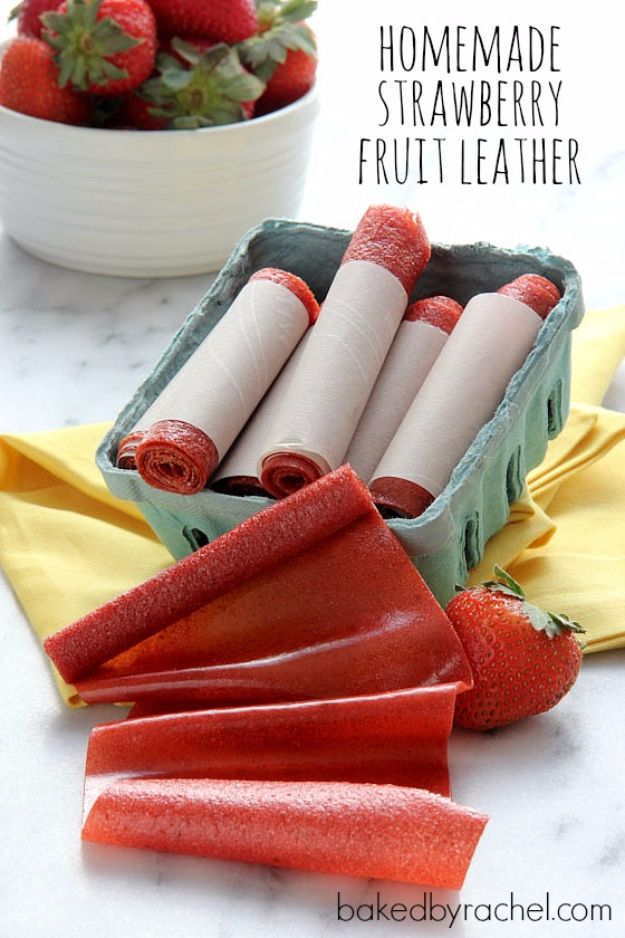 My kids adore pretty much all strawberry recipes and will eat a container or fresh berries before I even get them in the fridge or whatever I was planning to make with them. I've started buying the extra large container of strawberries at Costco now that I've discovered this amazing homemade fruit roll ups recipe. My kids love to help me make these strawberry fruit rolls and they pack better than just about anything I've ever sent them off with.
Easy School Lunch Ideas for Kids
4. Apple Slice Snacks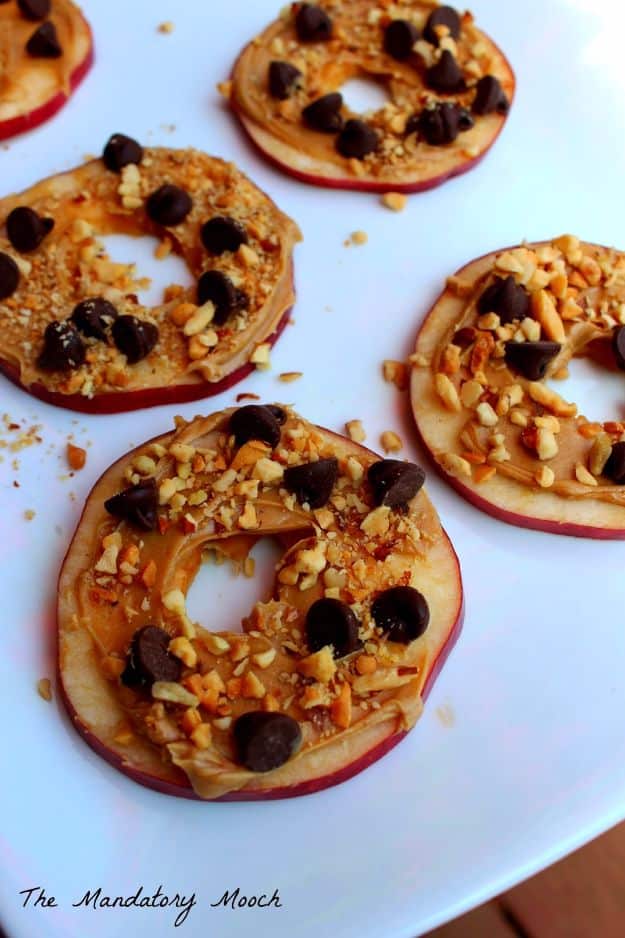 For healthy, easy snack recipes even picky kids will eat, look no further than these apple slices topped with goodies. Spread your apples with peanut butter and nuts, plus chocolate chips for an extra treat. Nutritious and delicious, kids can help make these, too. Store them in the fridge and we keep ours overnight so there is nothing to prep in the morning.
5. Ham and Cheese Pockets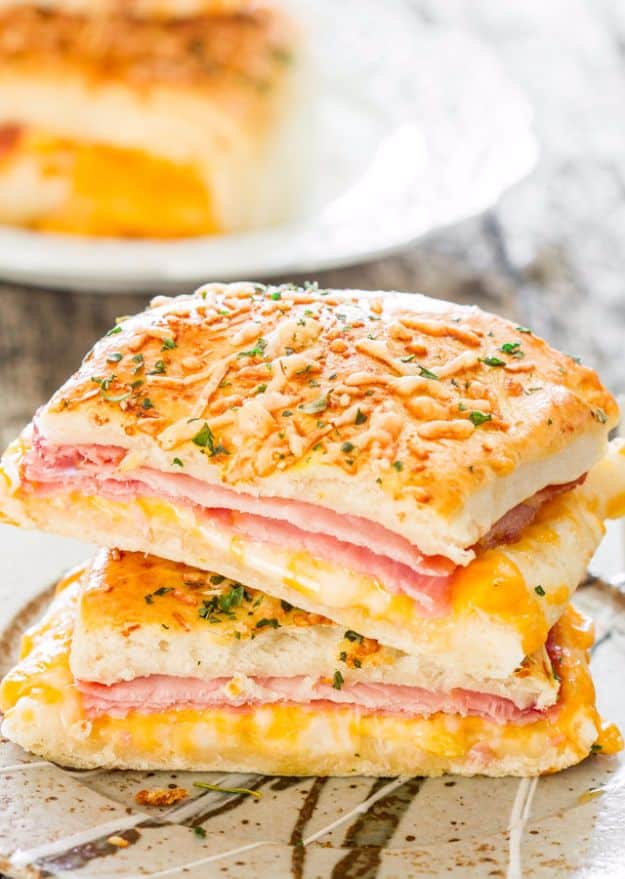 I love being able to make these ham and cheese pocket sandwiches the night before school so I can just pop them in the microwave and wrap them in foil before my kids head off to class. The recipe may look super yummy, but it is also super easy. None of my kids have met a ham and cheese they don't like, but this one may be win BFF this year.
Recipes for School Lunch Ideas
6. Hot Dog Cornbread Muffins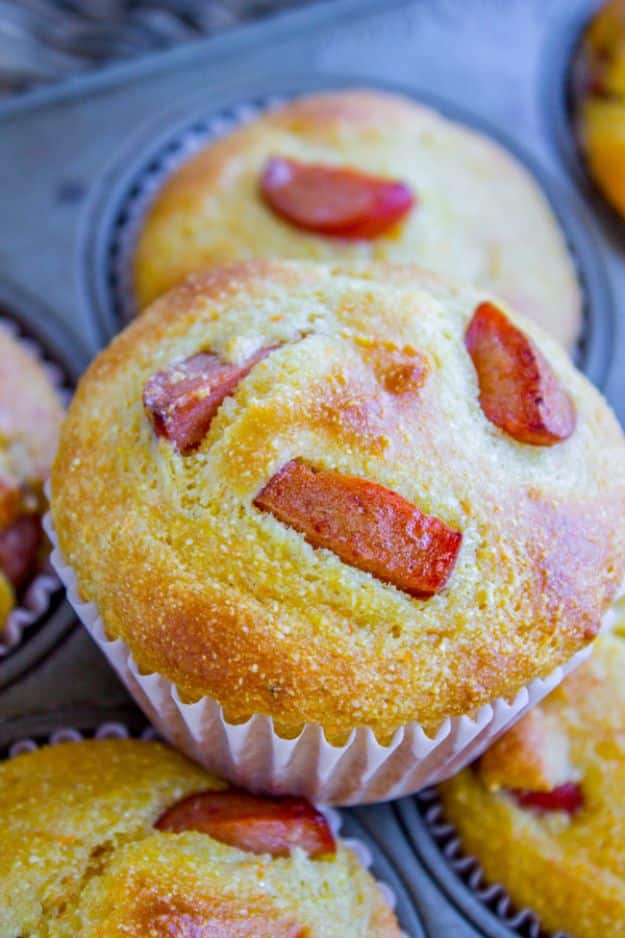 7. Flatbread Wrap Bites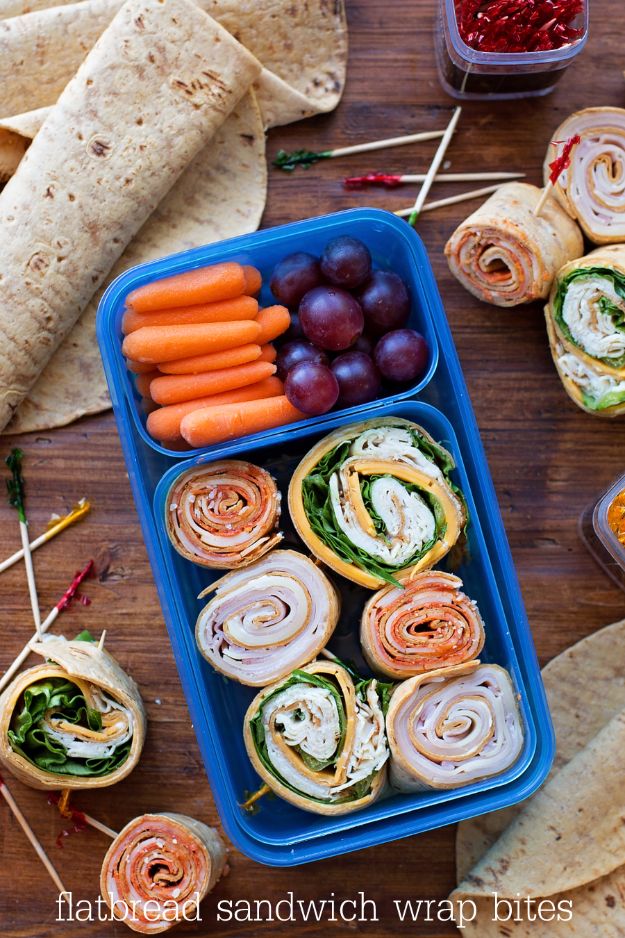 8. Healthy Mini Margherita Pizzas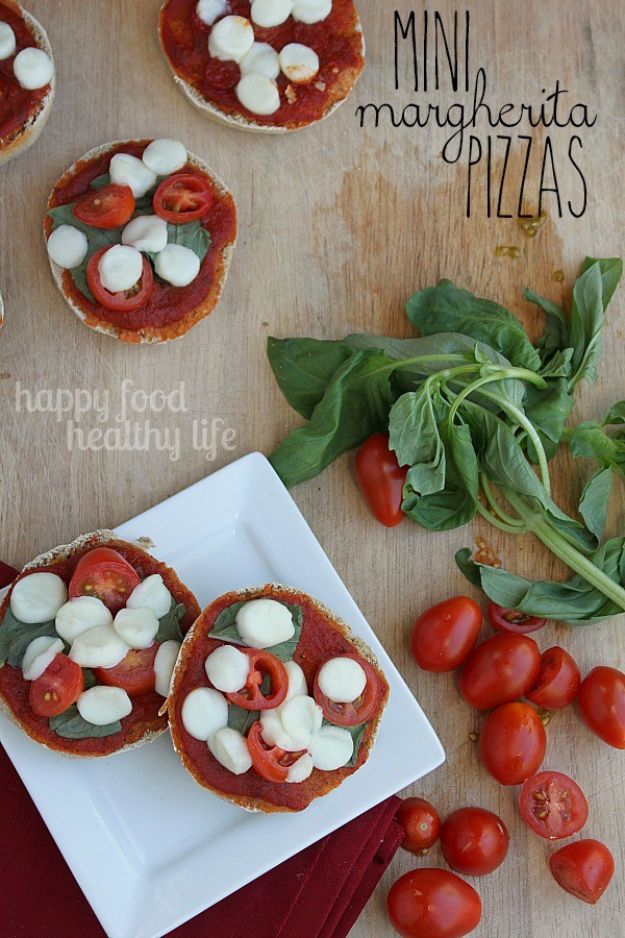 9. Grilled Chili Lime Sweet Corn Salad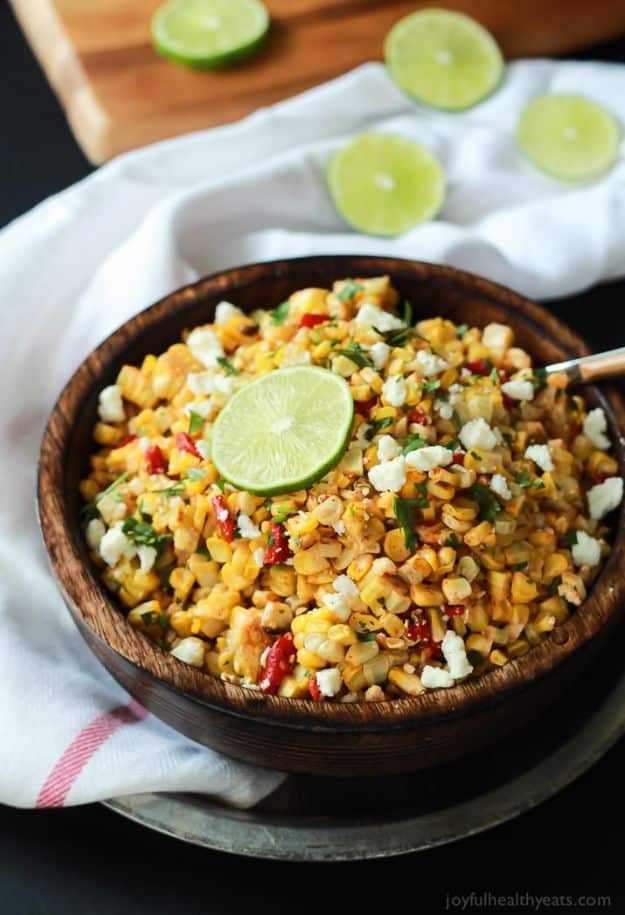 10. Fairy Dust Bread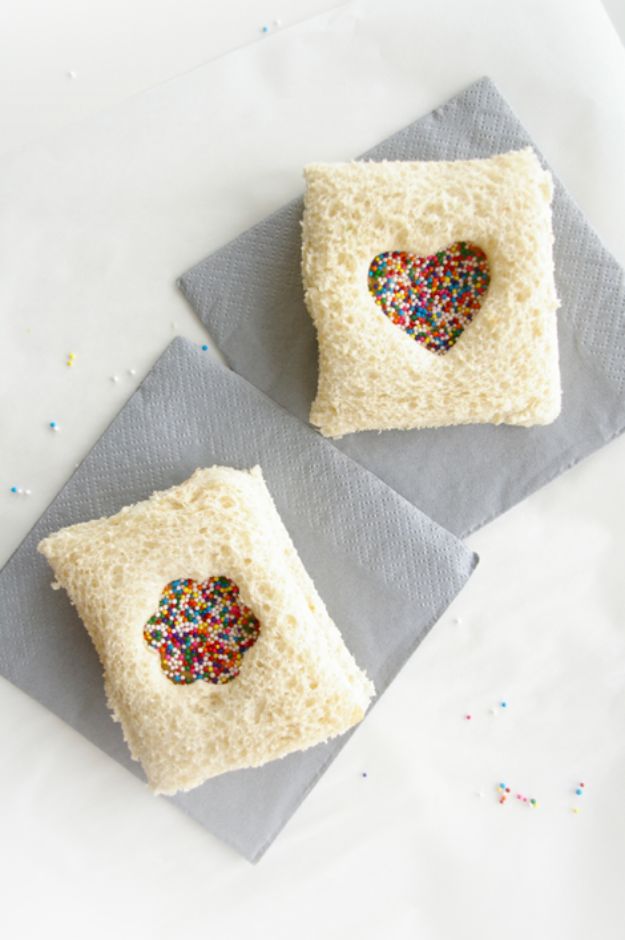 11. Mini Grilled Cheese And Tomato Sandwich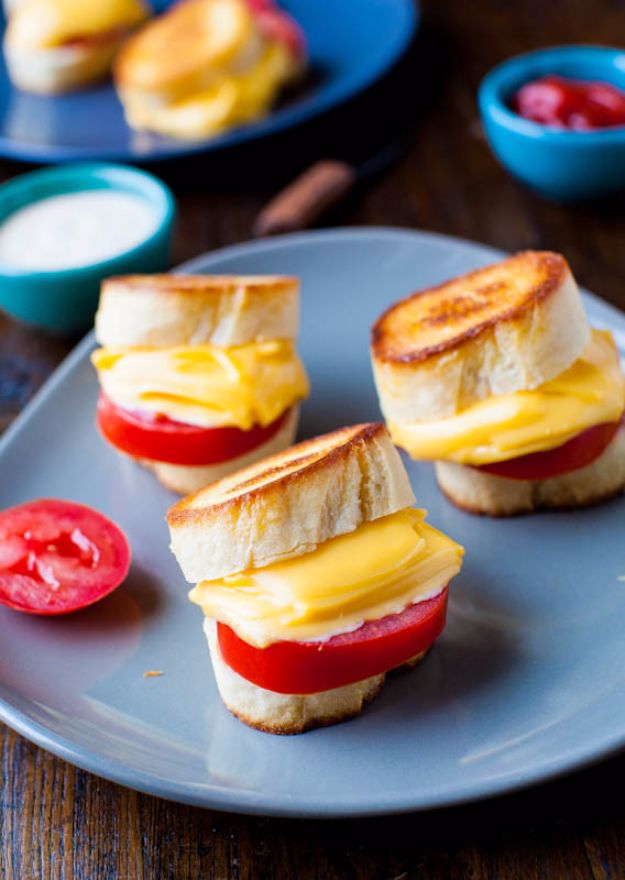 12. Healthy Veggie Wrap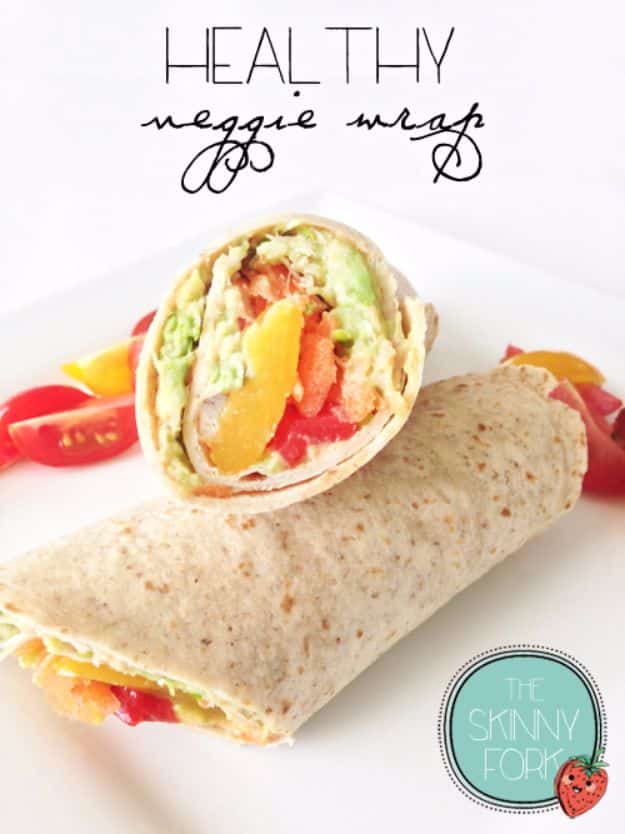 13. Chicken Pot Pie Crescent Braid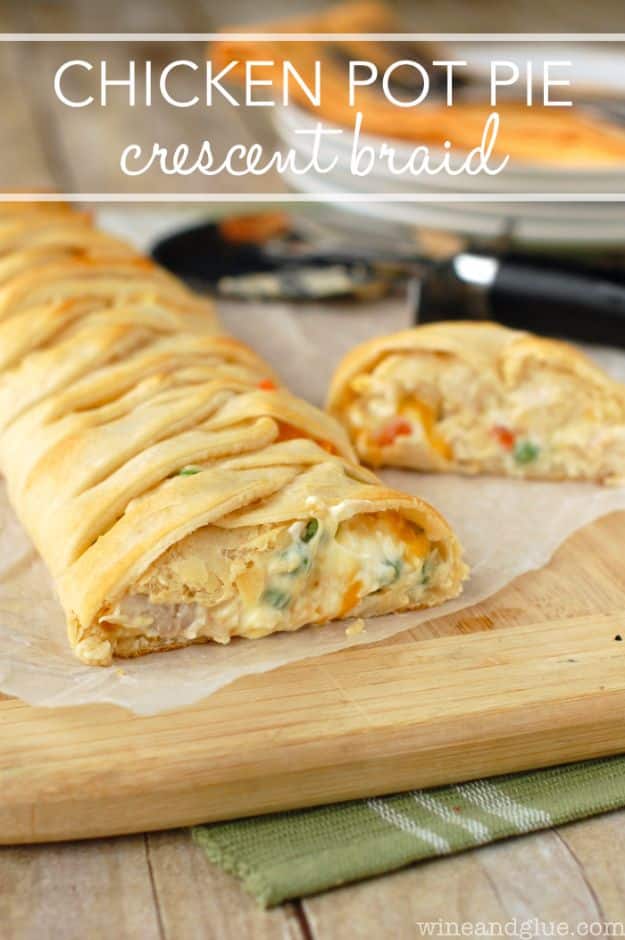 14. Lunch Box Quesadillas With Dipping Sauces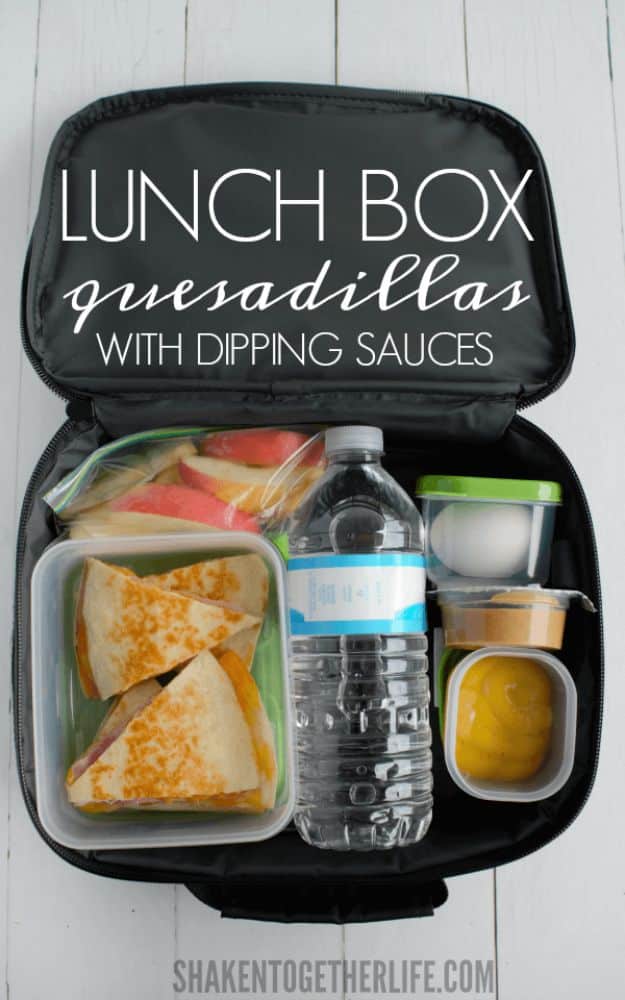 15. Mini Tuna Balls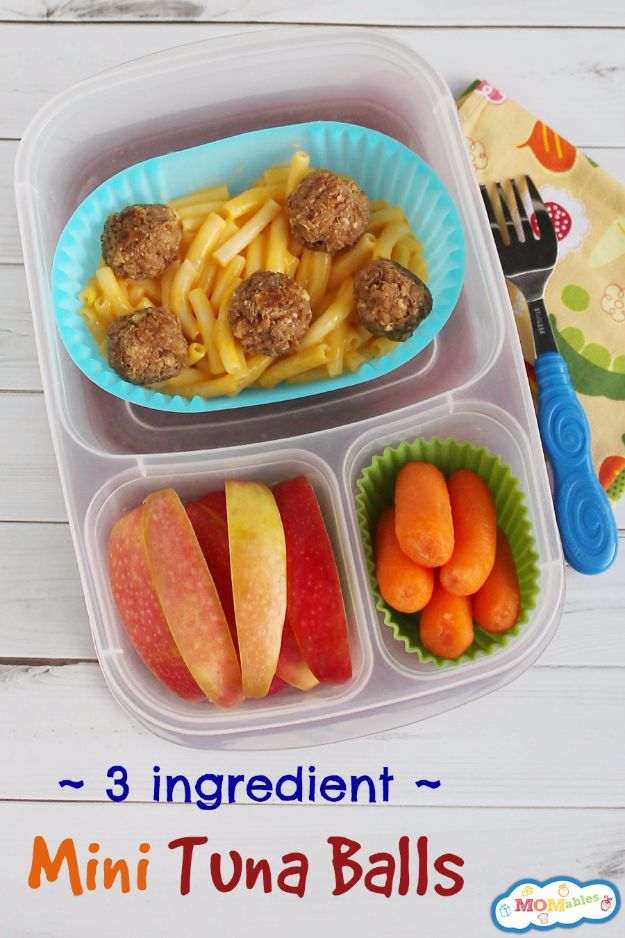 16. Chopped Italian Dip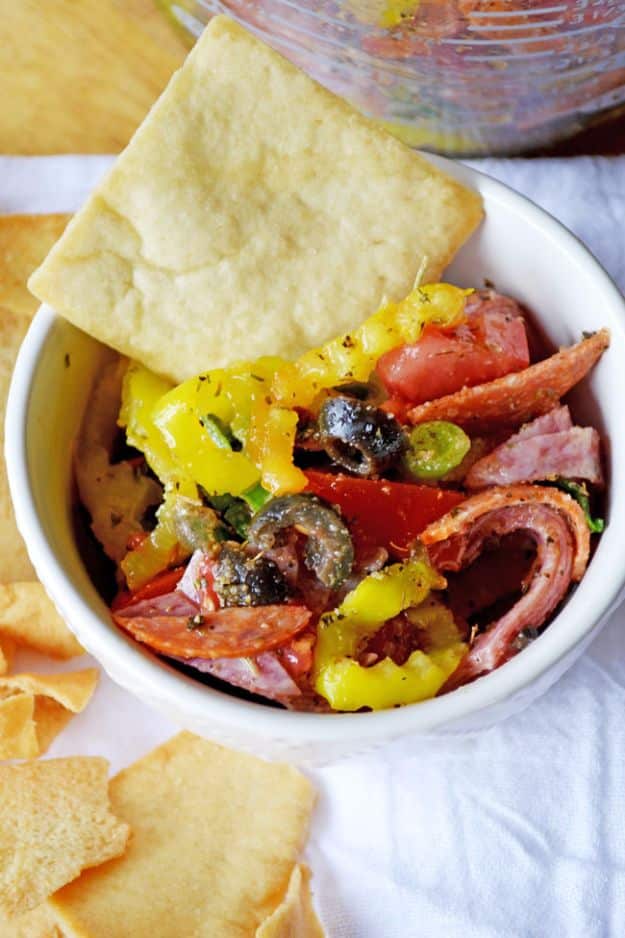 17. Beef Mushroom Burrito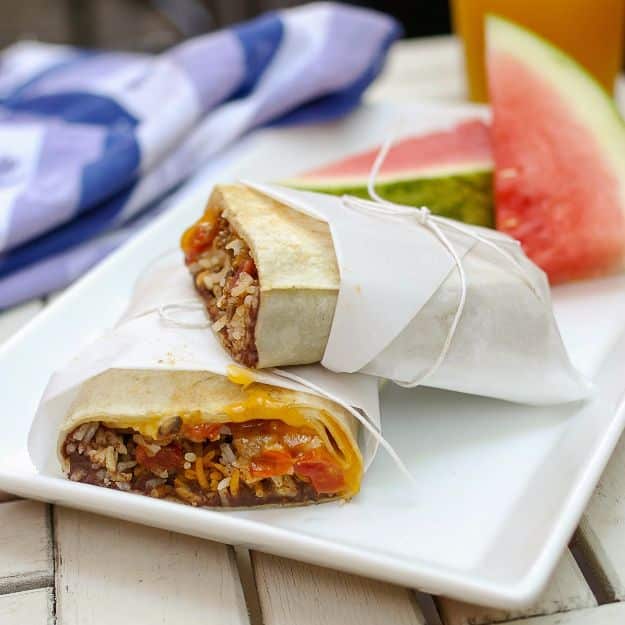 18. No Bake Oatmeal Granola Bars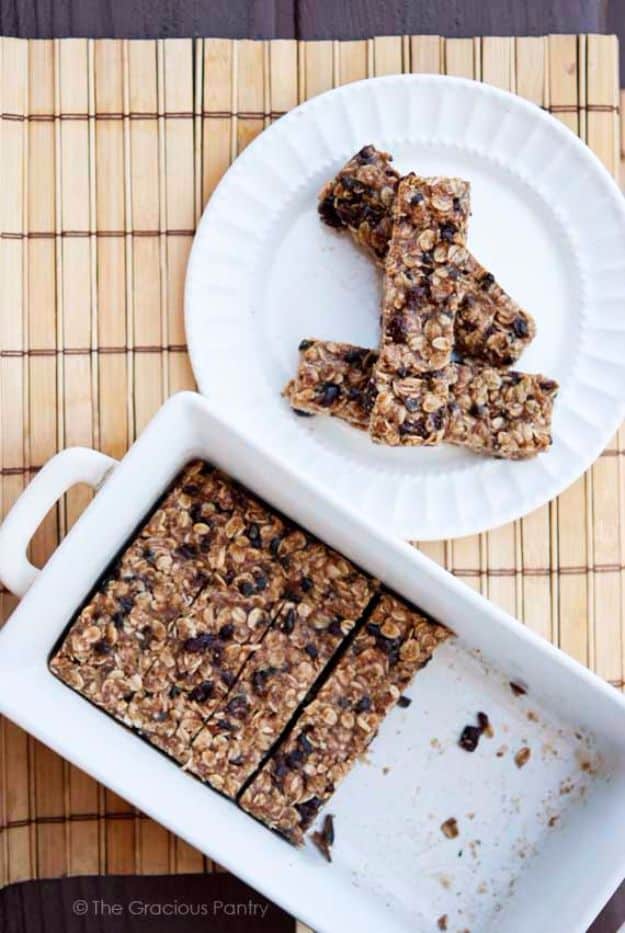 19. Back To School Sugar Wafer Pencil Cookies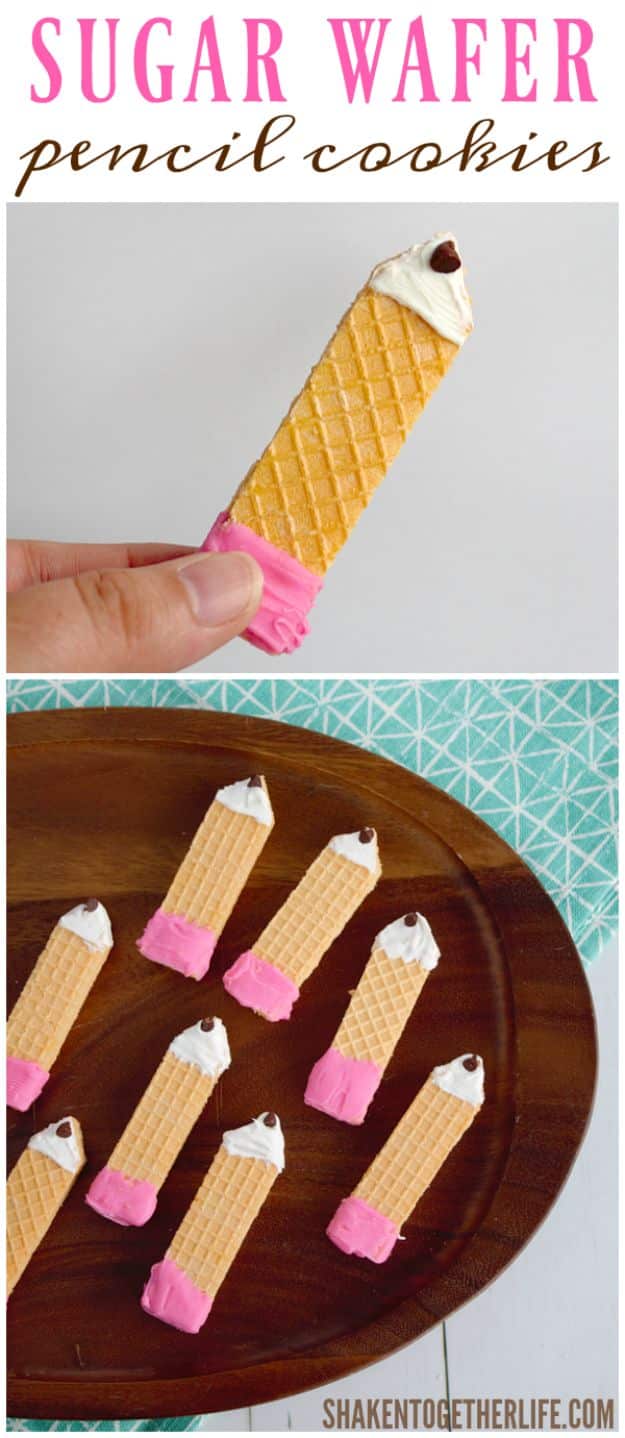 20. Healthy Zucchini Muffins with Chocolate Chips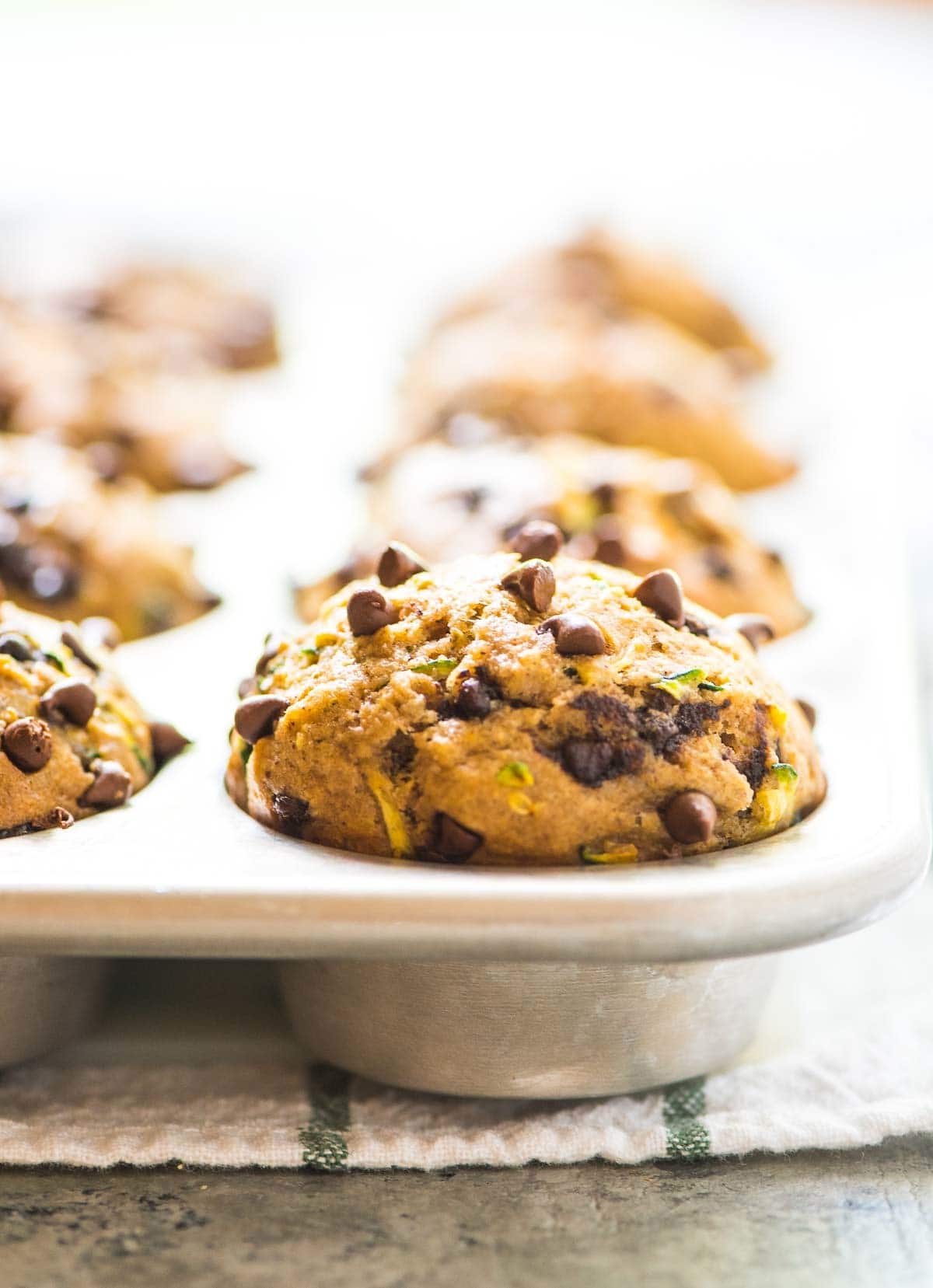 21. Corn And Bacon Fritters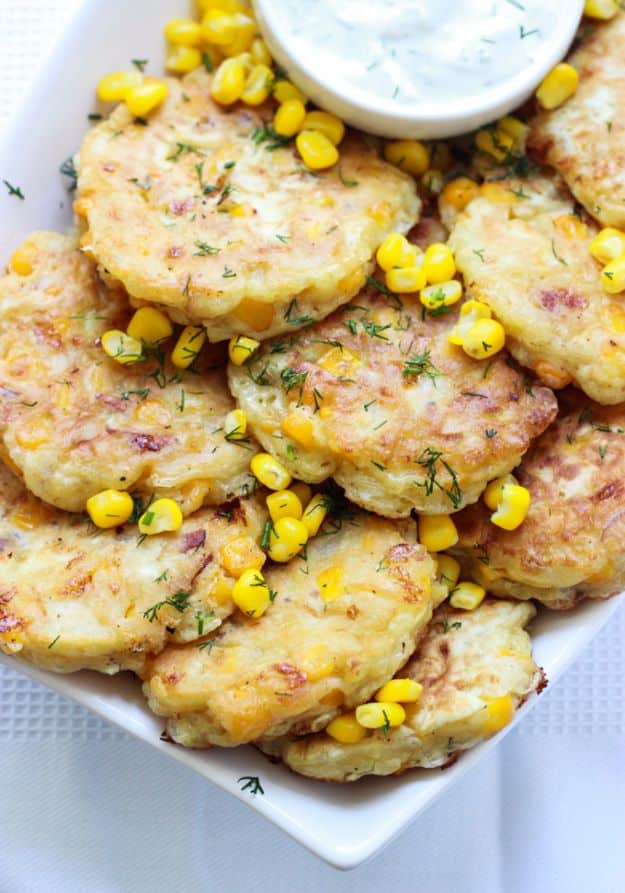 22. Homemade Spaghetti Os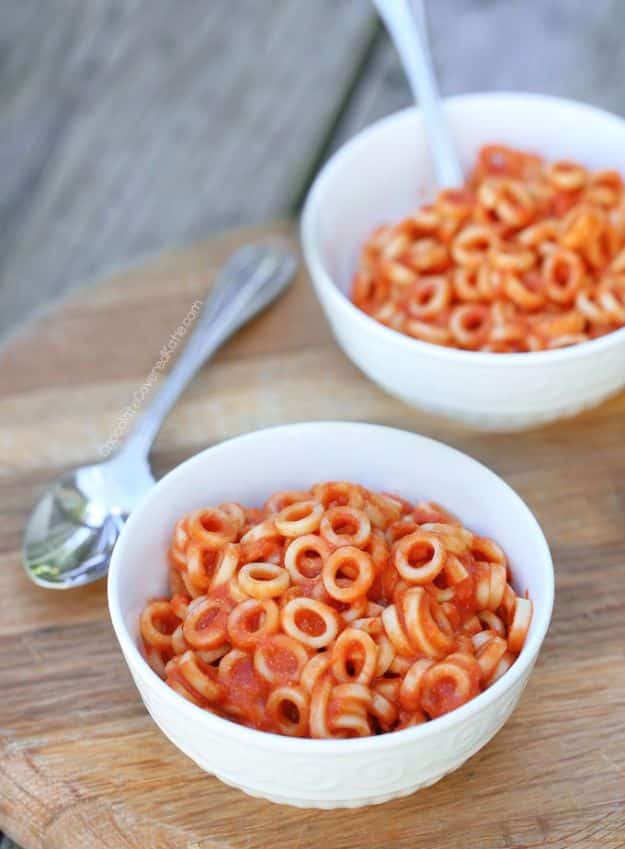 23. Peanut Butter And Banana Roll-Ups Snack Box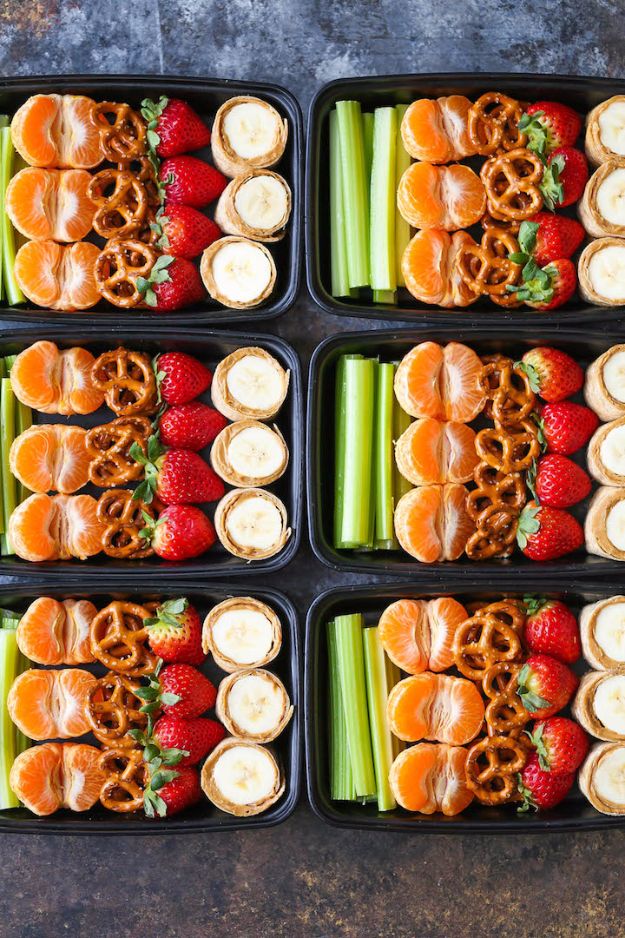 24. Grilled Lemon Chicken Flatbread Wraps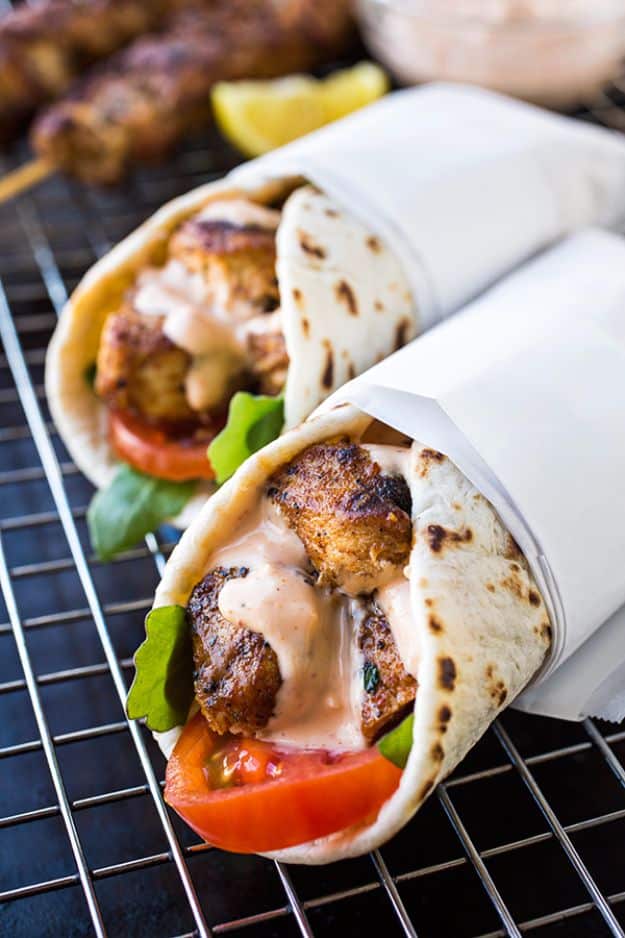 25. Freezer-friendly Bean and Cheese Burritos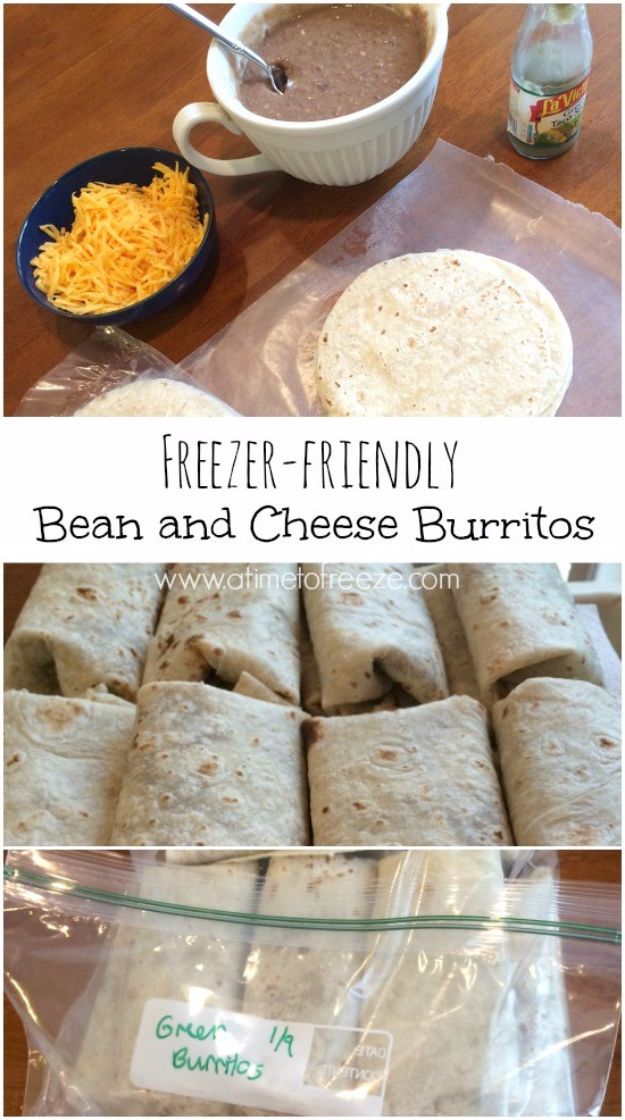 26. Sandwich Kabobs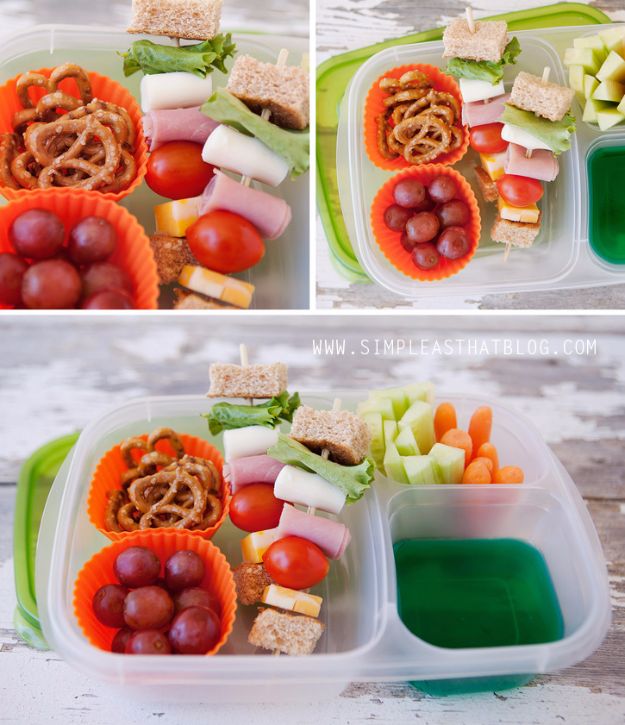 27. Berry Brunch Kabobs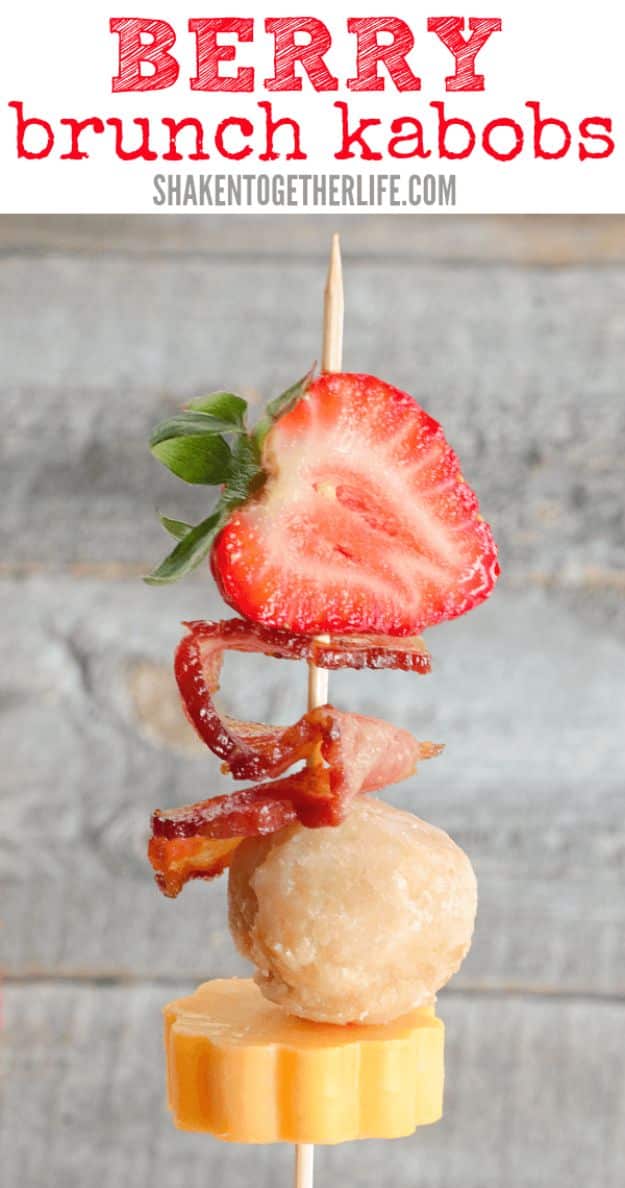 28. Make Ahead Yogurt Parfait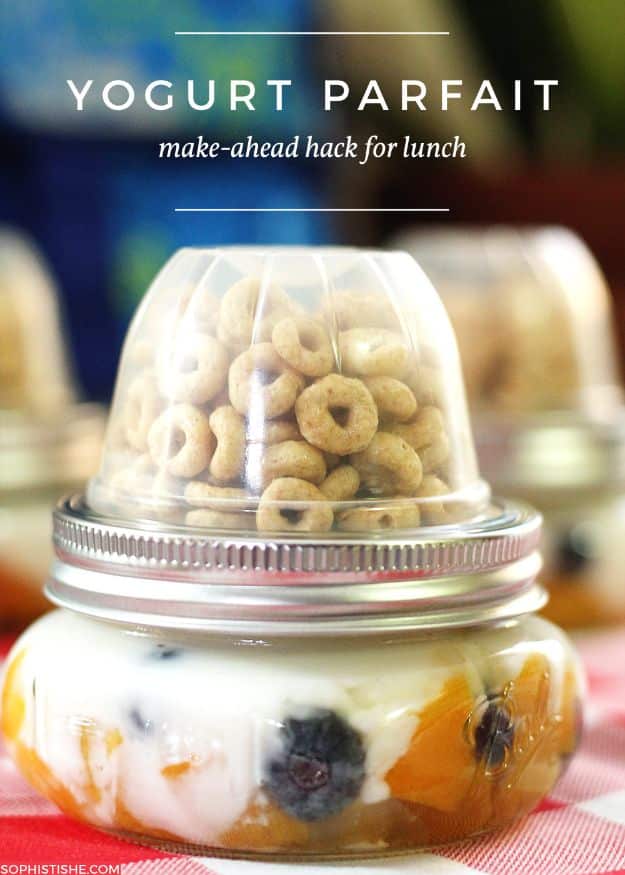 29. Empanada Hand Pies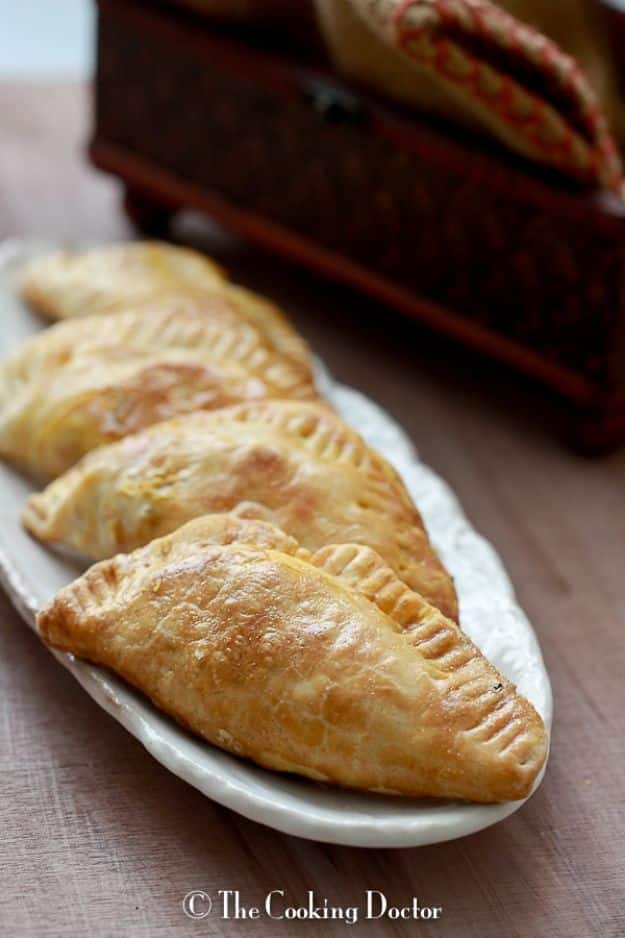 30. Bulgogi Onigirazu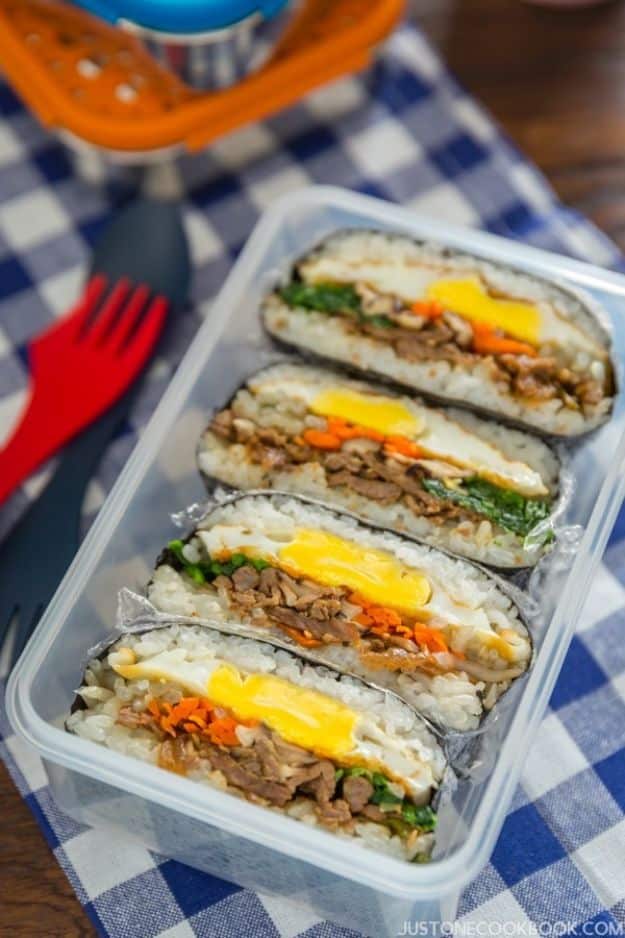 31. Mocha Zucchini Muffins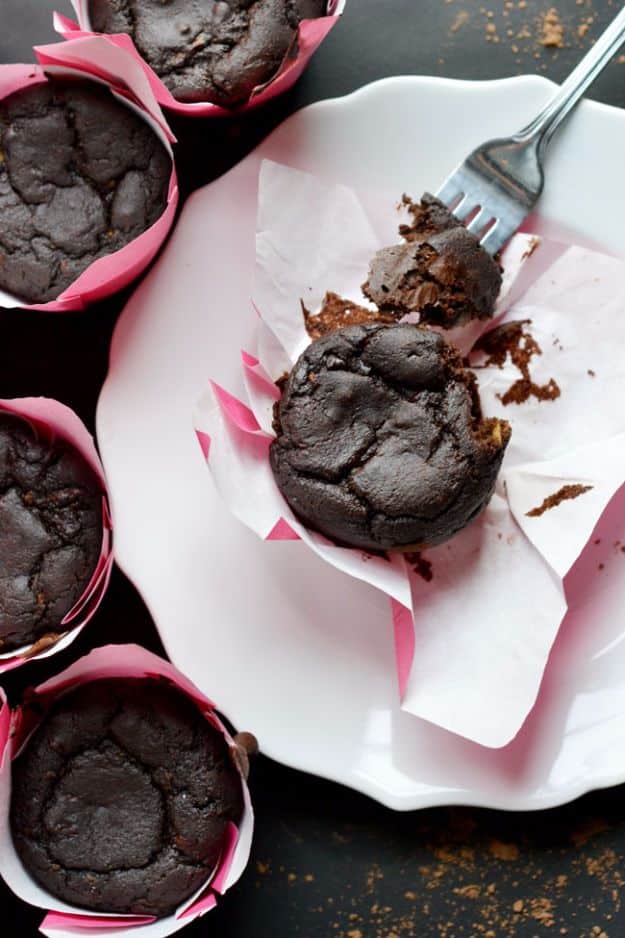 32. Turkey Ranch Club Wraps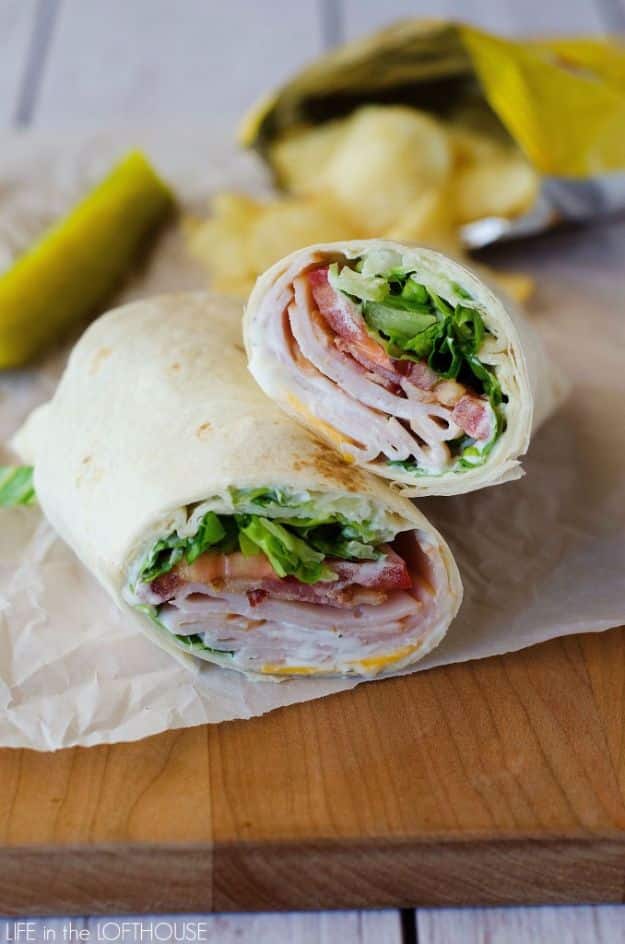 33. Peach and Ham Grilled Cheese Sandwich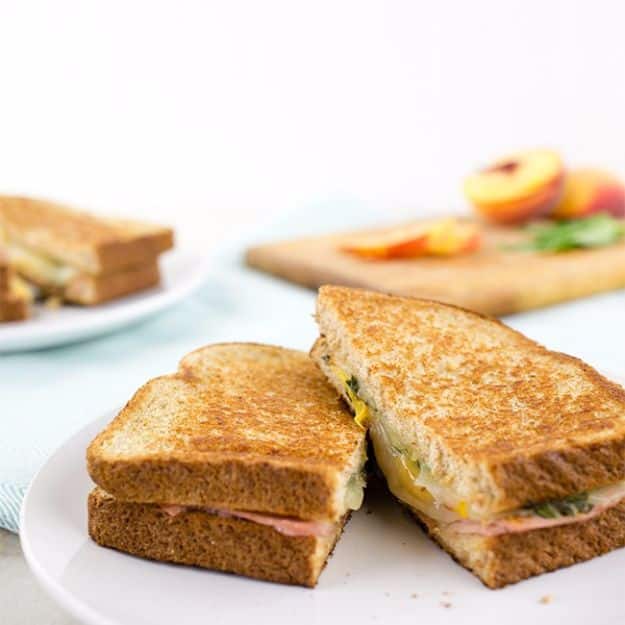 34. Meat, Cheese and Veggie Wraps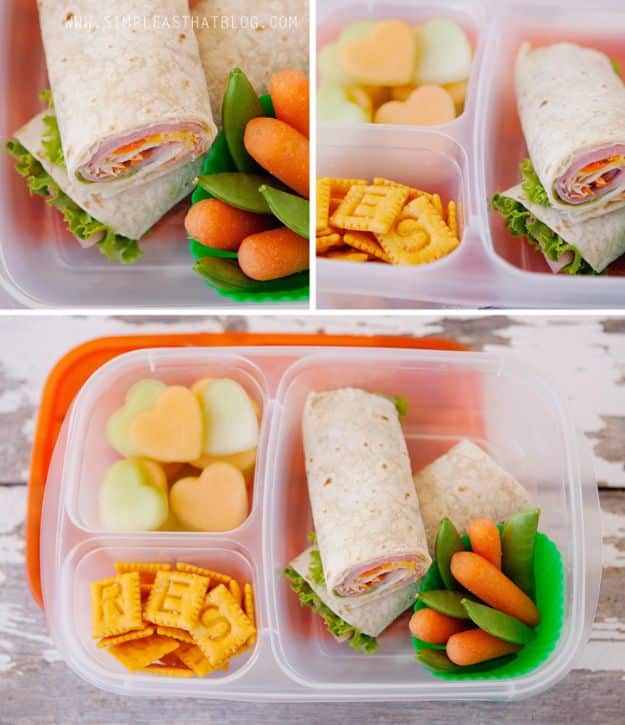 35. Cold Noodles With Shredded Chicken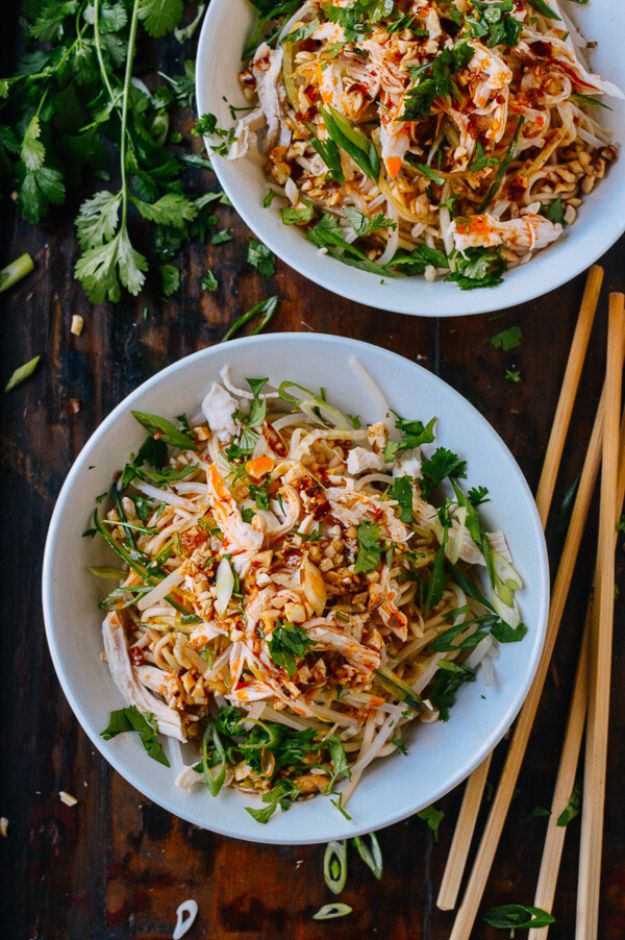 36. Healthy Avocado Chicken Salad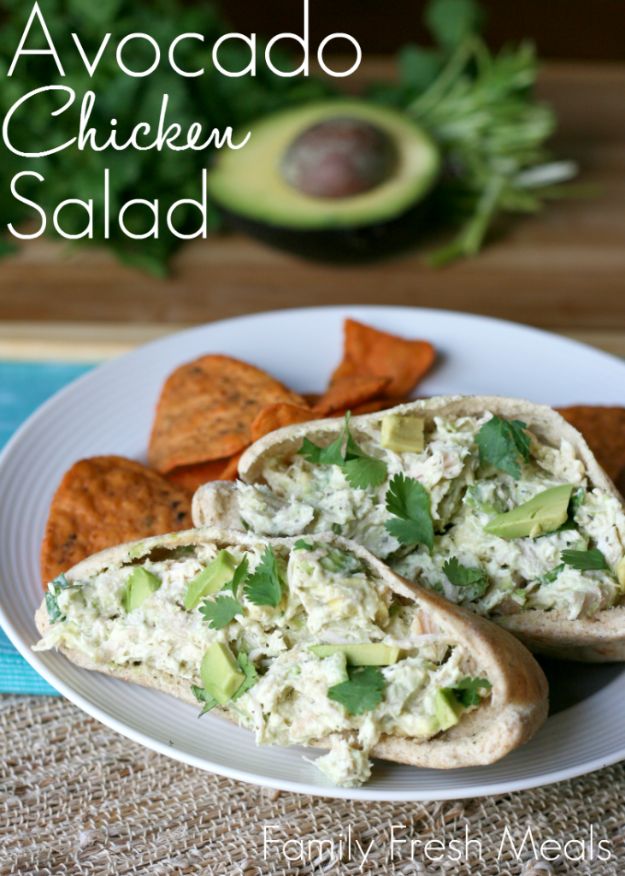 37. Baked Veggie Taquitos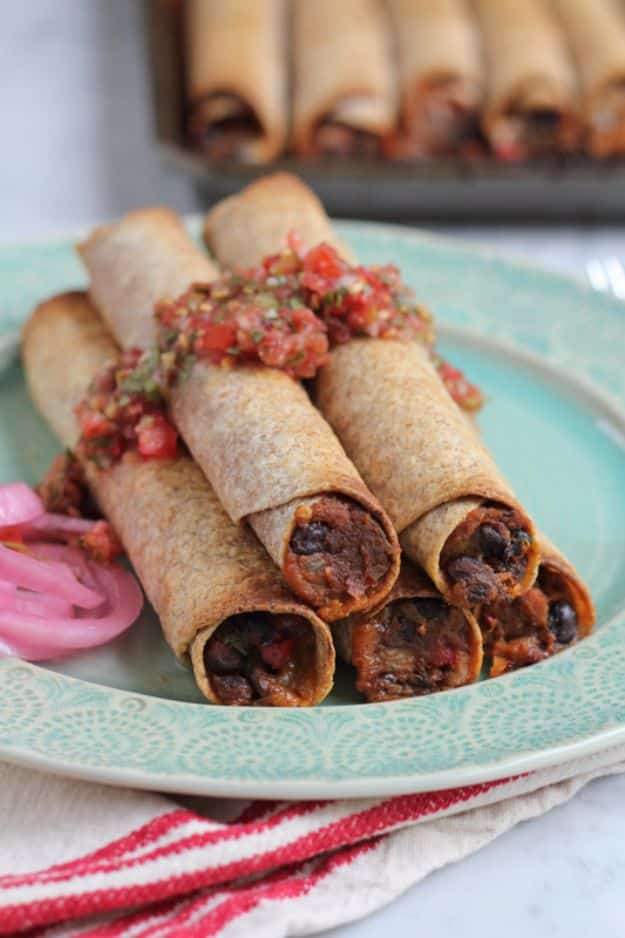 38. Broccoli, Grape, and Pasta Salad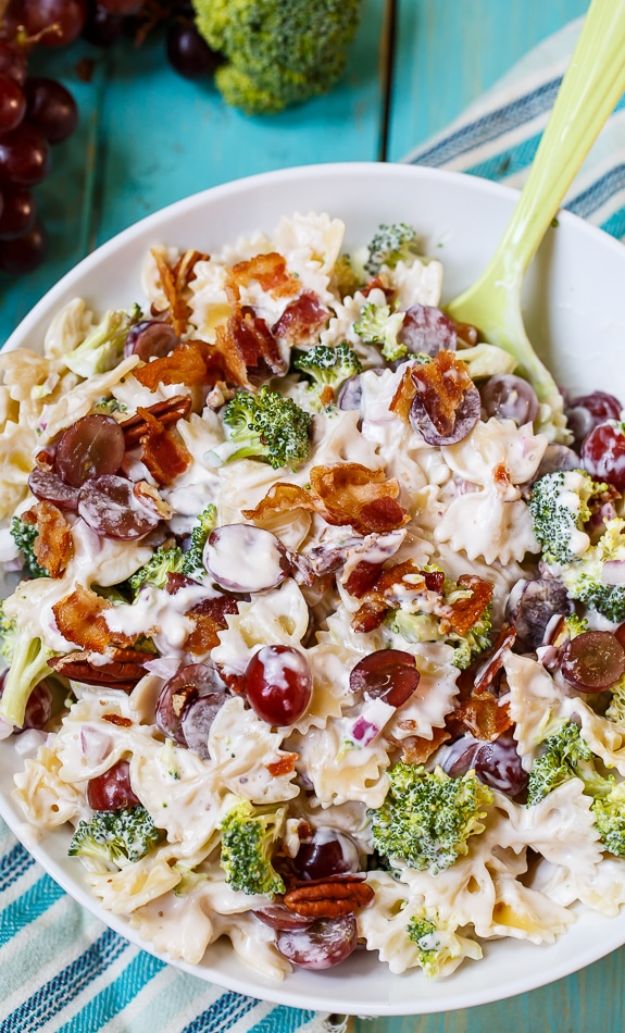 39. Skinny California Roll Wraps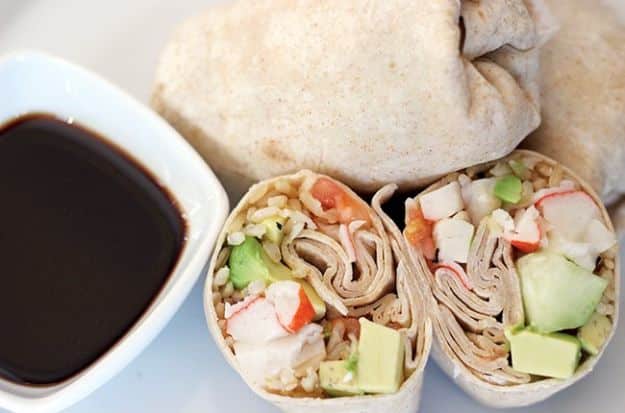 40. Spicy Smoked Sausage Alfredo Bake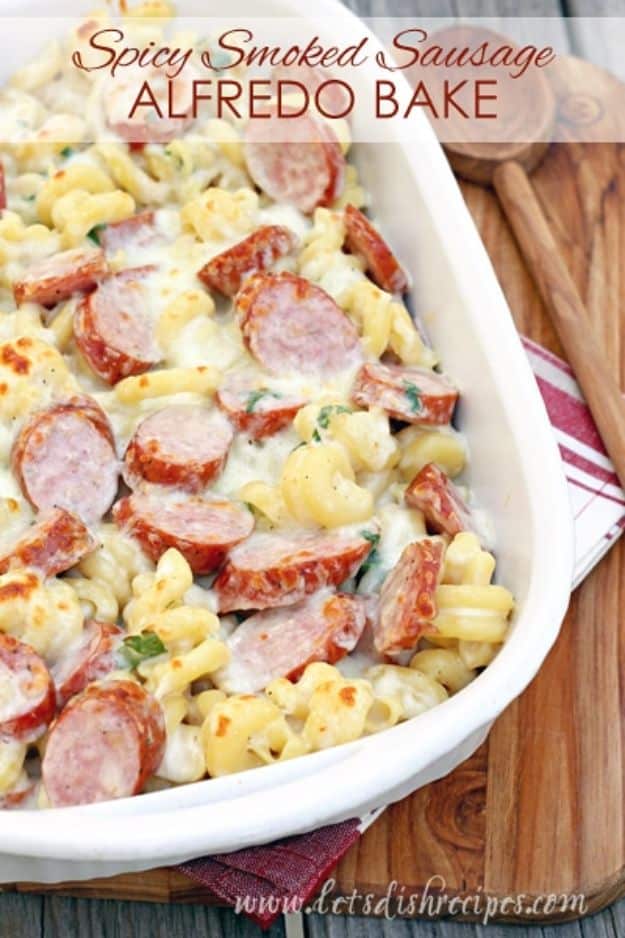 41. Creamy Turkey Pinwheels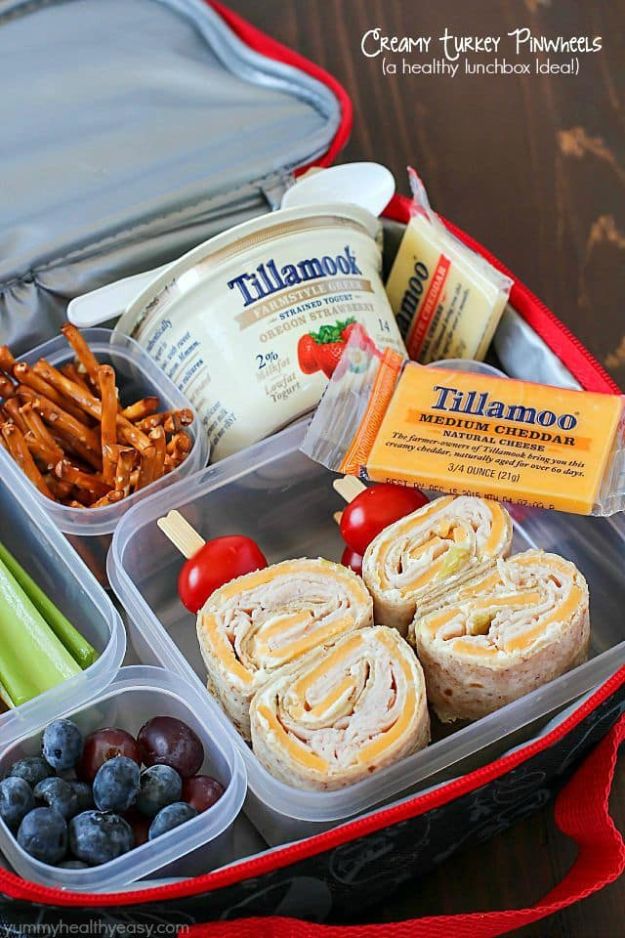 42. Corn Dog Nuggets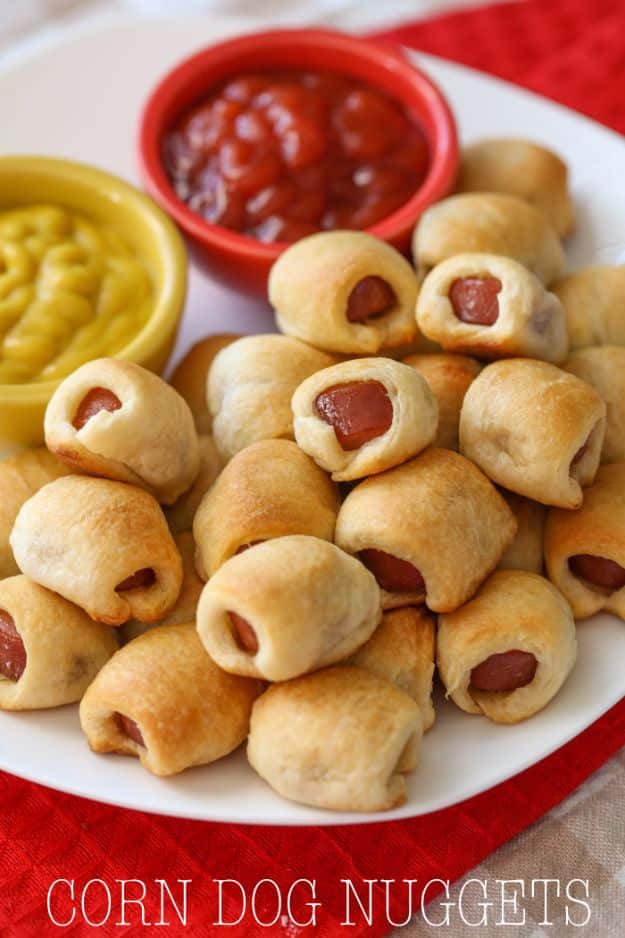 43. Easy Turkey-Bacon Tortilla Roll-Ups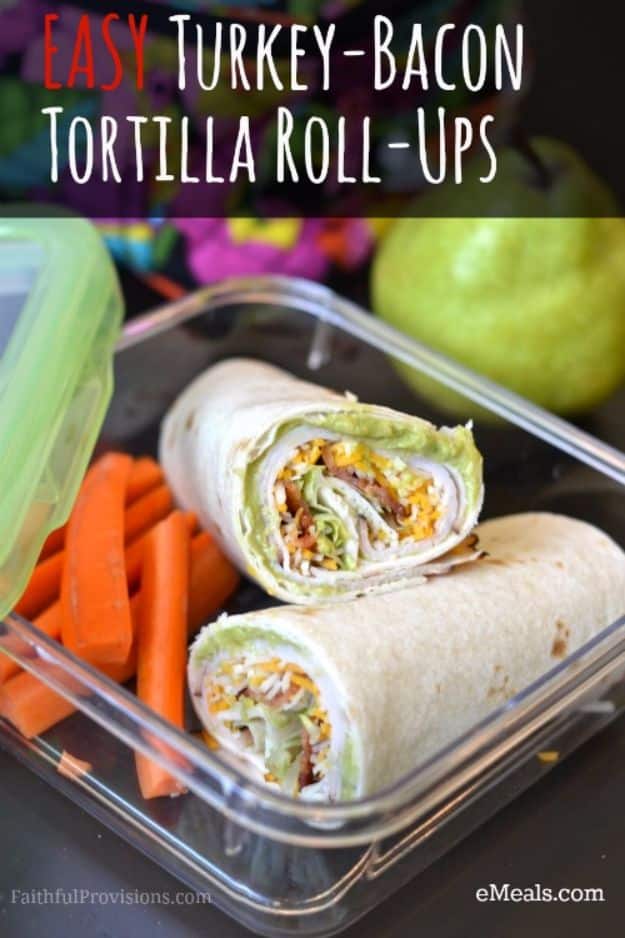 44. BBQ Chopped Chicken Sandwich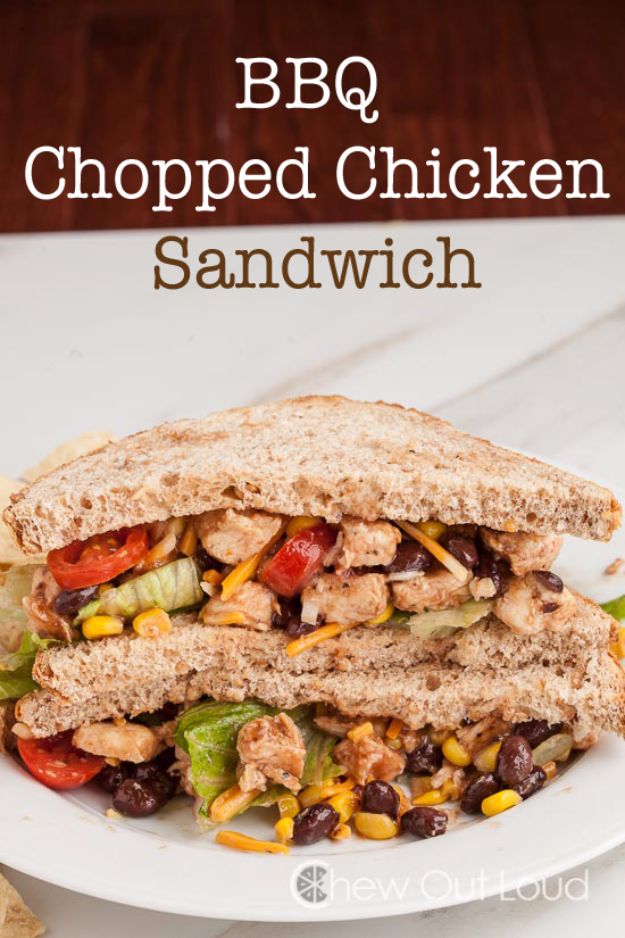 45. Strawberry Roll-Ups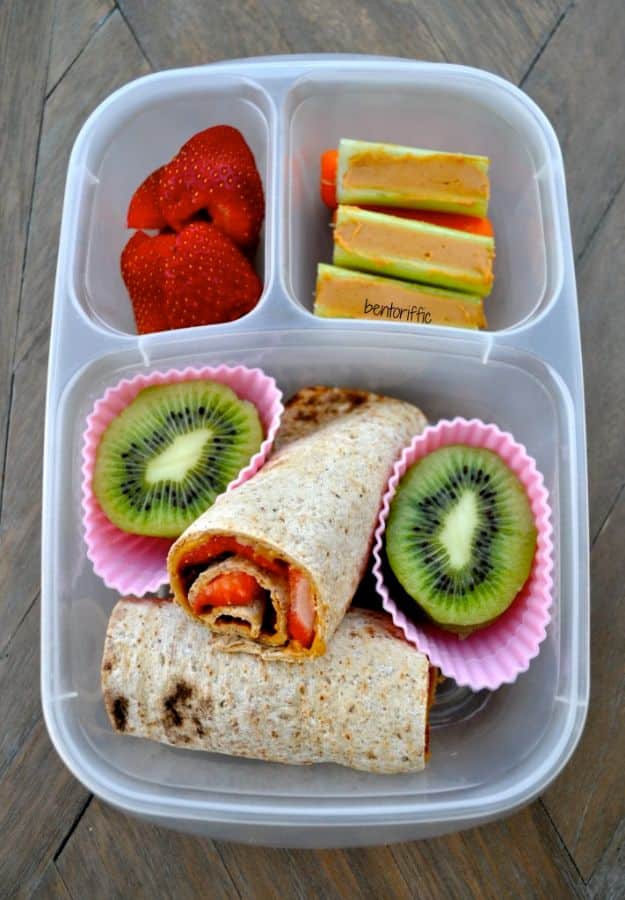 46. Easy Tuna Cucumber Pita Pockets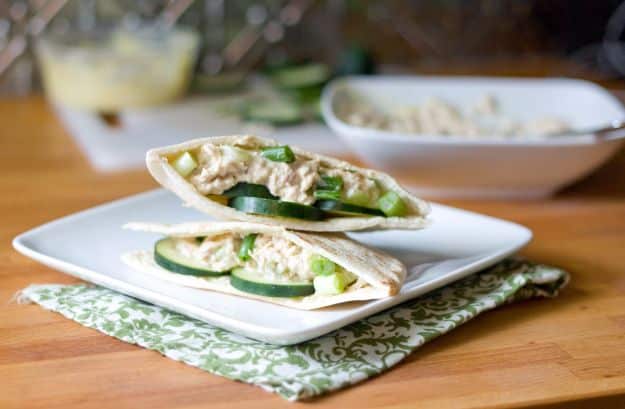 47. Submarine Lunch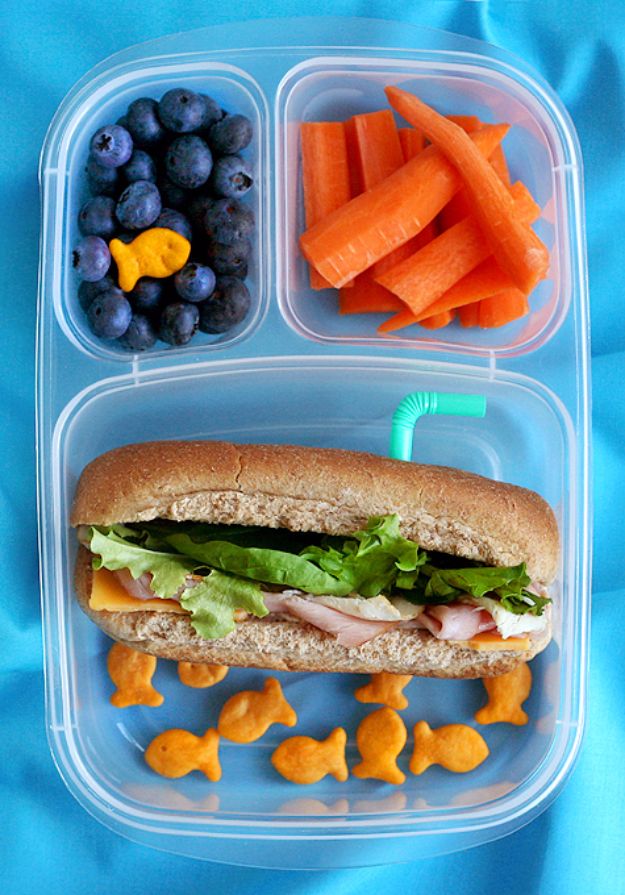 48. Bacon Chicken Penne Pasta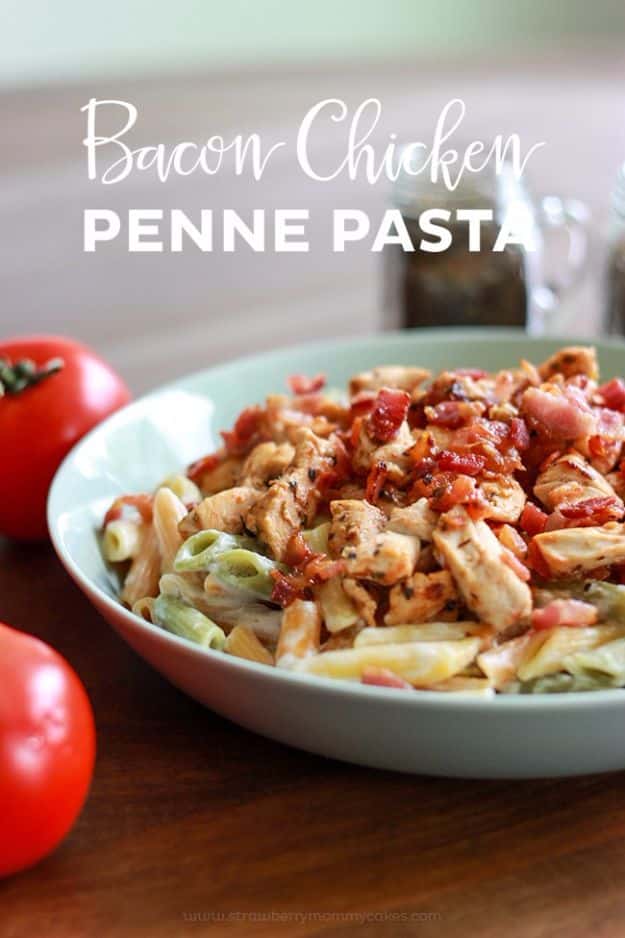 49. Easy Taco Salad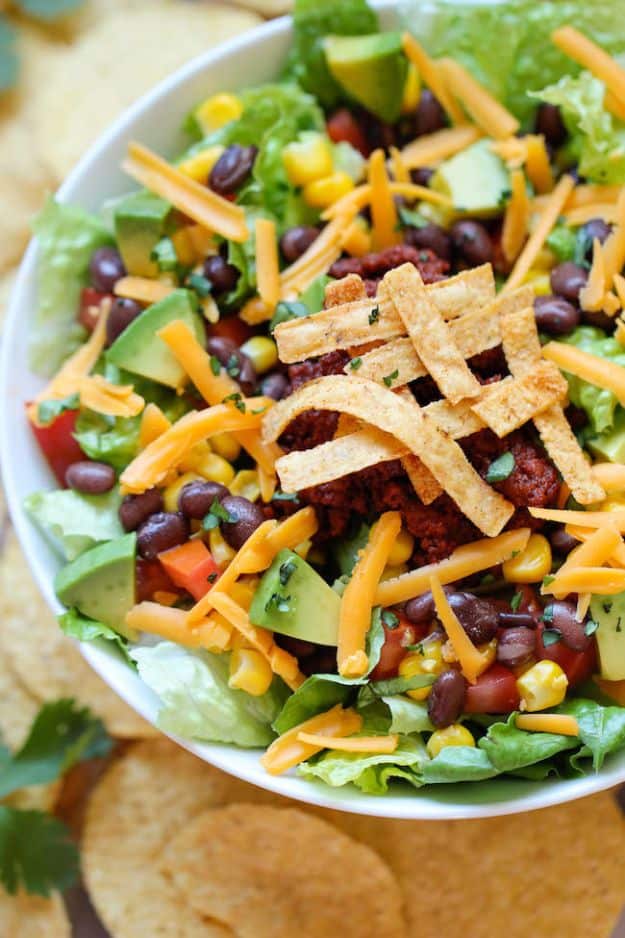 50. Grilled Cheese Roll-Ups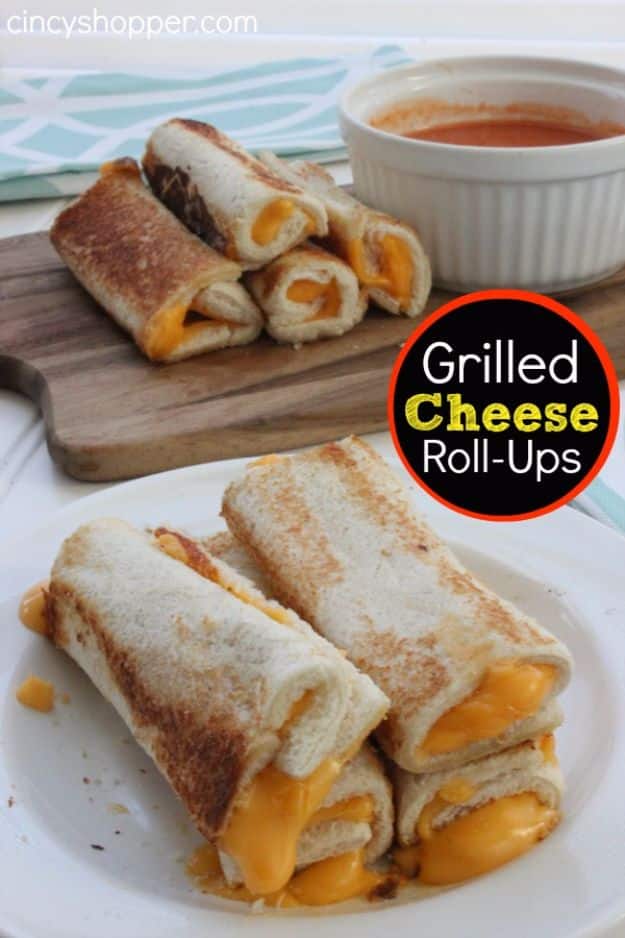 51. Lunch Box Kabobs