Asian style chicken is one of my very favorite ways to cook chicken and I have made many different kinds of Asian style chicken recipes for wings and such but when it comes to roasting a whole chicken I get stuck on making a traditional American oven style roast because I really couldn't think any other way of doing it until I found this Asian Style Whole Roast Chicken recipe on Youtube. The way this chicken is made is truly unique and has so many exciting flavors in the marinade such as lemongrass, lime leaves, garlic, and shallots to name a few. The marinade ingredients are crushed by hand inside a large freezer bag and then the chicken is placed in the large freezer bag and and the marinade contents are rubbed into the chicken and then let sit in the refrigerator for four hours. The chicken is further flavored by sticking the ingredients in the cavity before baking. Then the chicken is slow-cooked on your oven rack with a big plate of water underneath to make for an easy cleanup. This chicken is so flavorful and would make the perfect main course for any small dinner party or family gathering.
Ingredients:
Lime Leaves (remove spines and crush)
Lemongrass (crushed use only the white stem)
2 shallots
4 cloves garlic
1 Tbsp Corriander Seed Powder
1/2 Tbsp ground black pepper
1 Tbsp Young Ginger
1 tsp sugar
4 Tbsp Fish sauce
2 Tbsp light soy sauce
1 Tbsp Oyster Sauce
1 medium to large whole chicken
Directions:
Follow the instructions in the video that explains how to marinate your chicken in the bag.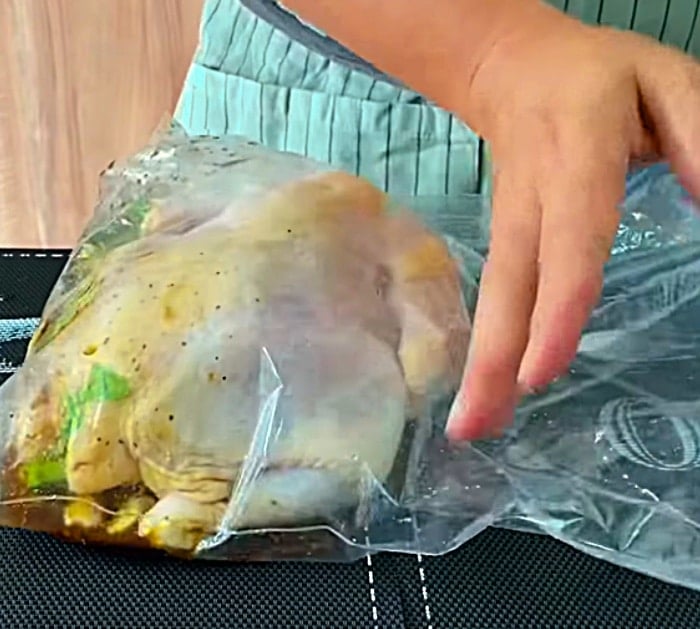 Then slowly roast your chicken according to the video instructions.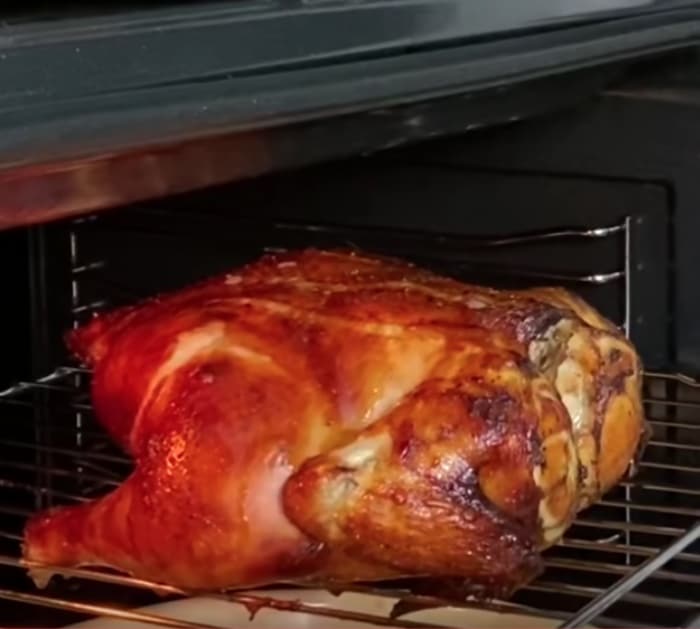 This recipe is absolutely delicious and very exotic.
Make an Asian style whole roast chicken in the oven