Jello shots are the perfect party drink and the American Flag Jello Shots idea is probably the best drink display to serve at a party I have ever seen. Nothing looks as stunning as Old Glory sparkling in the middle of your party table. The jello shot flag is also so easy to make with small plastic shot glasses that are very inexpensive at the Dollar Store or local grocery store and strawberry and blueberry jello, and you use condensed milk to make your white stripes for the American Flag Jello Shot display. These shots are obviously great for holidays such as Veteran's Day and The Fourth Of July, but the American Flag jello shots display is perfect for any day of the year you and your friends want to show Patriotism and express love for this great nation. When I served these at a party recently, when I brought the American Flag jello shots into the living room all my husband's friends just gasped and stood up with a hand on their heart and recited the Pledge of Allegiance in unison. I had tears in my eyes, it was such a beautiful sight. I love my country and I love my flag and this is a perfect way to celebrate that love with my friends who share the same feelings.
Ingredients:
One Packet of Blueberry Jello
One Packet of Strawberry Jello
Condensed Milk
One Packet of Plain Gelatin
Small Plastic Shot Glasses
Directions:
First, make your jello according to directions on the packets. The white jello will be made with the condensed milk and the packet of clear gelatin. Then you just add your vodka to the desired strength you prefer and pour into different glasses and arrange on a table or tray and serve.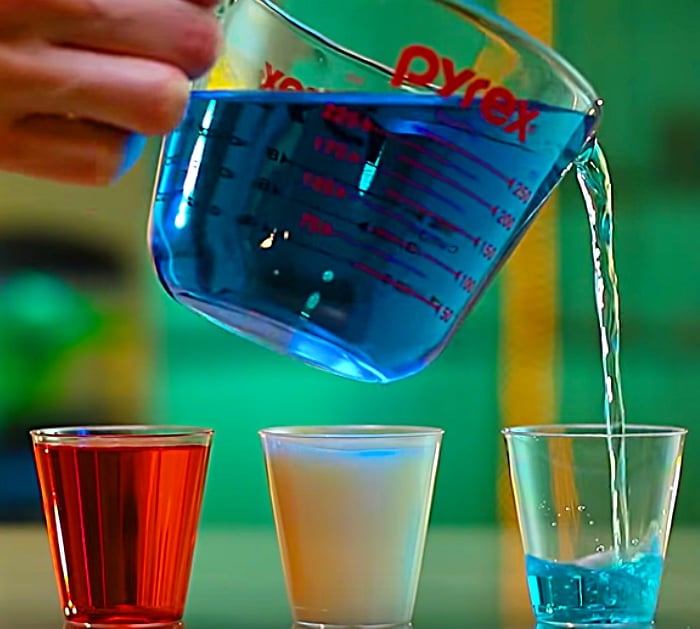 Arrange as you wish but you want at least two sets of five shots for the blue section of the flag.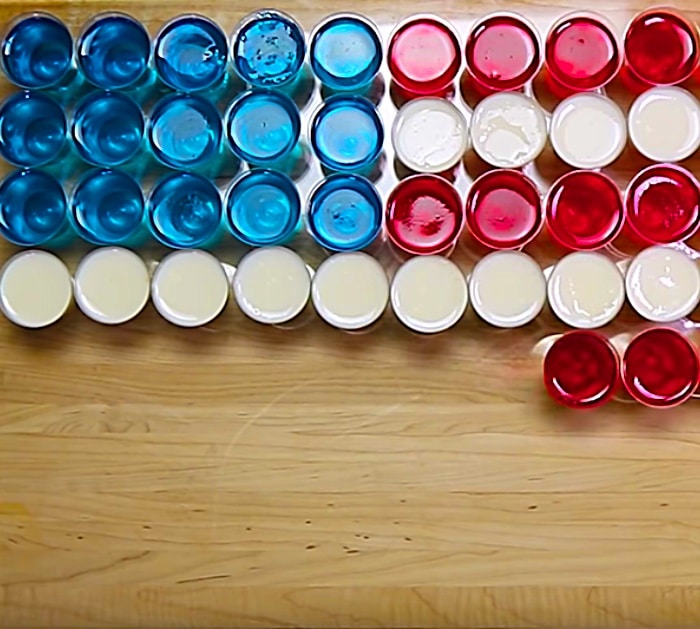 This is a very Patriotic beautiful display.
American Flag Jello Shots Recipe