Air Fryer recipes come in handy, especially if you don't want to do a bunch of dishes when it comes to cooking. I've convinced a lot of my friends to get an air fryer because they are one of the best things when you're wanting to pop something to eat in real fast. Air fryers are a great way to cook something and it's healthier crisper taste. Most of the time if it's cooked on the stove, or oven the extra crunch is not there. This air fryer twice baked potato recipe by Sandra's Homespun Life is simple, straightforward, and looks tasty. This is a great option to eat a baked potato instead of topping it off with the ingredients. I love how she mixed all of the ingredients together because you'll get every bite with flavor and cheesiness.
Ingredients:
potatoes
olive oil
salt and pepper, to taste
cheddar cheese
ranch veggie dip
Directions:
First, bake your potato that's coated with olive oil for 400F at 2o minutes. Flip the potato and let it cook for another 20 minutes. Scoop the centers out of the potatoes and start seasoning them with salt, pepper, ranch dip, and cheese. Also, note it depends on the size of the potato for the right cook time.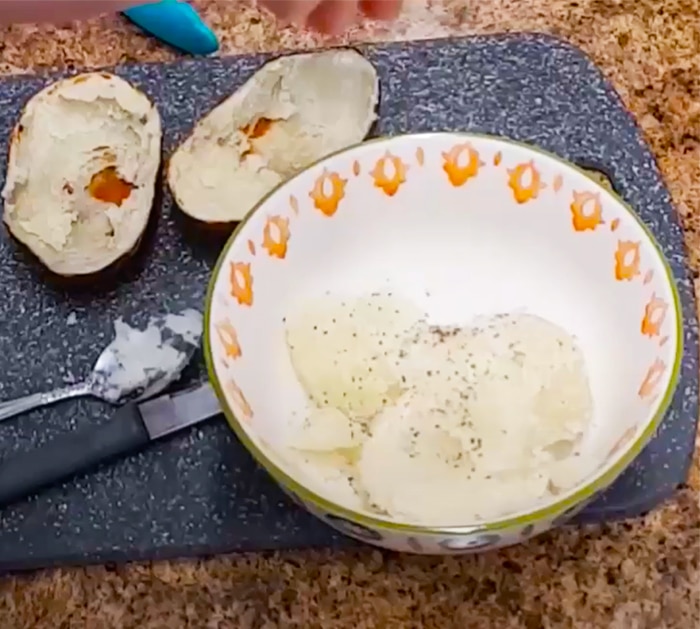 Next, once you have your potatoes mixed with everything, stuff them right back in its skin. Throw the potatoes back in the air fryer for 4 minutes on 380F. Everything is already cooked so this needs less time.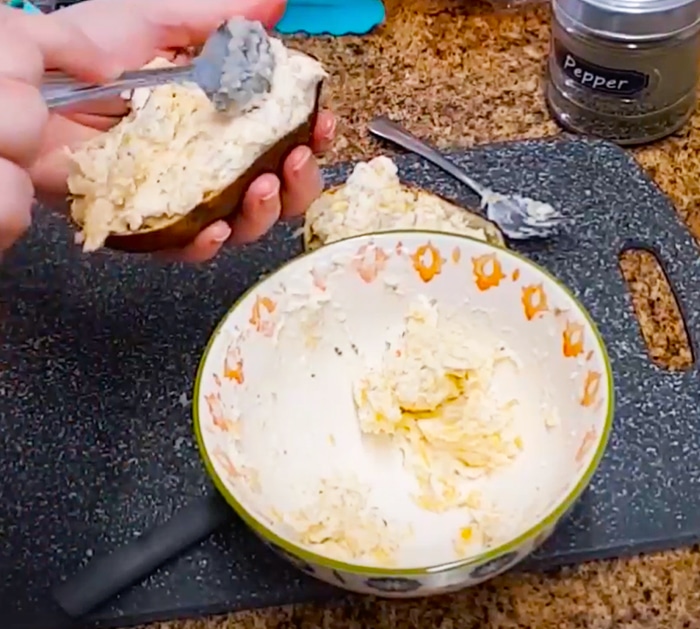 I love how this recipe has a little twist to it. Instead of using sour cream, she used a ranch veggie dip, and I know that it is full of creamy flavors. I can't wait to create this air fryer baked potato. This concept reminds me of deviled eggs, and I haven't thought about this idea for potatoes.