If you love Oreos, you will absolutely love this Oreo cheesecake recipe from Kirbyyy on Youtube! This scrumptious dessert only needs four ingredients to make and doesn't involve any baking. It's super easy, and I'm sure your family will also love this! Watch the video below to learn the step-by-step instructions.
Ingredients:
13 pcs Oreo cookies
4 tbsp (60g) melted butter
2 cups (450g) of cream cheese
5.6 oz (160g) white chocolate compound
1 tsp vanilla/lemon juice (optional)
Directions:
Step 1
Separate all the filling of the Oreo cookies. Put the filling in a small bowl and set it aside for later use. Transfer the cookies to a zip lock bag and crush them gently with a rolling pin. Place it in a bowl and add 4 tbsp melted butter. Mix well. Pour the crushed cookies into a 6 x 2 pan lined with parchment paper. Press the crumb mixture firmly to the bottom. Refrigerate it. Next, put hot water in a big bowl, then place a smaller bowl with white chocolate in it. Mix the chocolate til it melts completely, then set aside.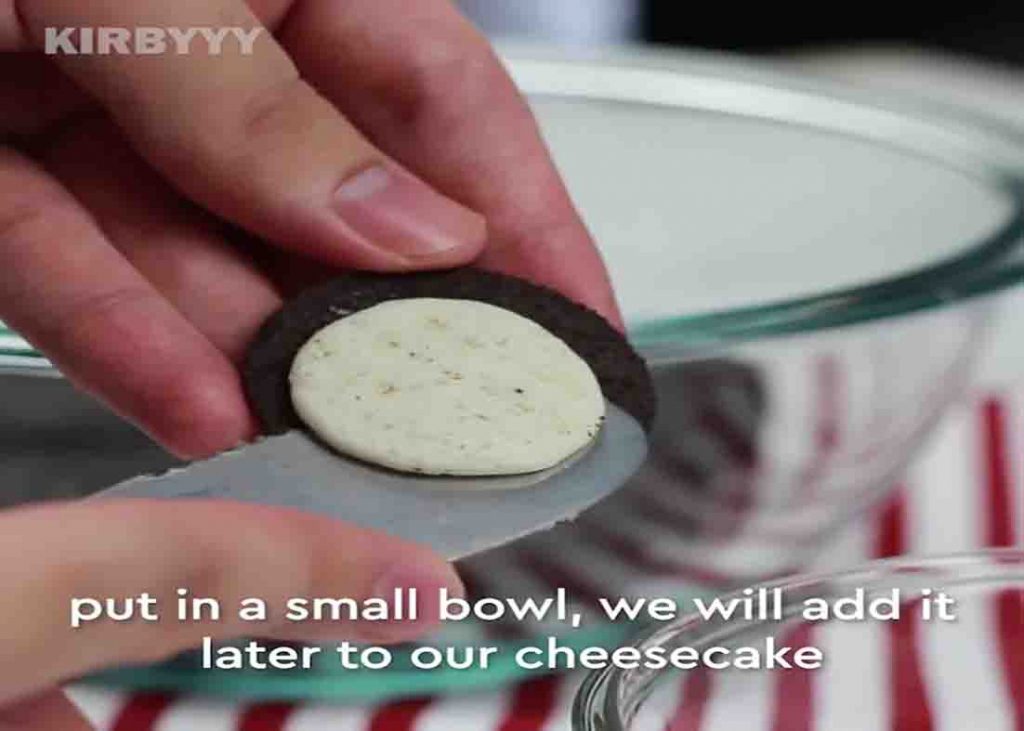 Step 2
In another bowl, add 2 cups of room-temperature cream cheese and whisk it until smooth. Add the cream filling from the cookies and the melted chocolate and continue mixing it. (You can add some more crushed cookies at this point but this is totally optional.) Transfer the mixture to the chilled pan and spread evenly. Top it with finely crushed cookies and refrigerate overnight.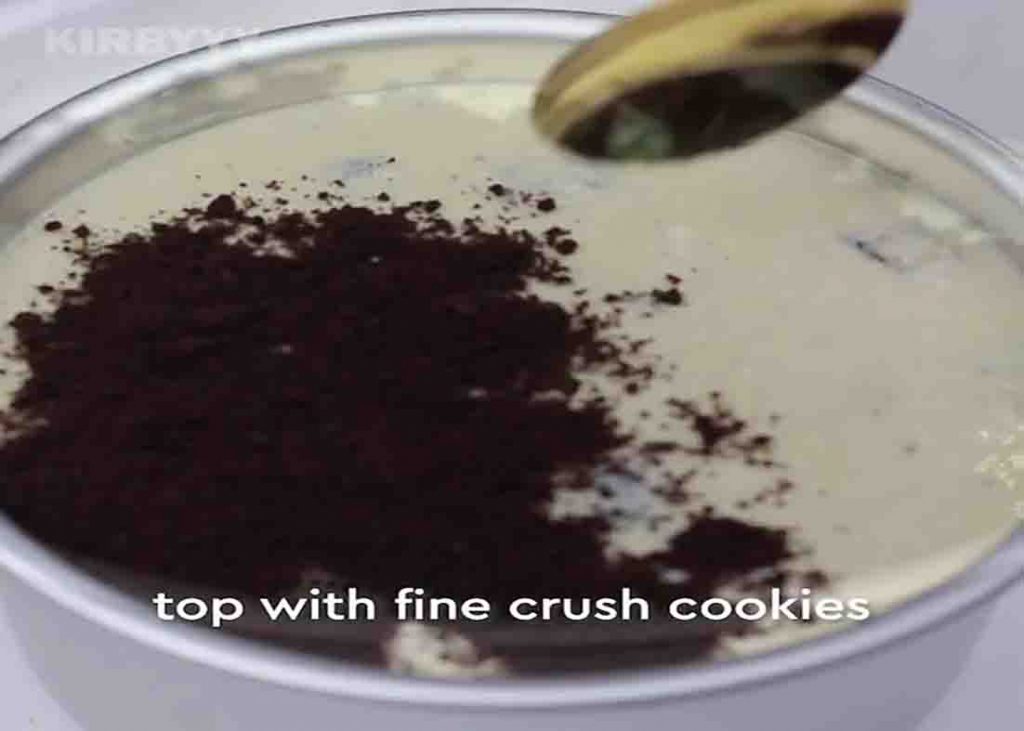 4-Ingredient Oreo Cheesecake Recipe