Zucchini bread is one of my favorite foods of all time. I have made zucchini muffins many times and found them to be a little difficult, but when I found this recipe by Ninik Becker on Youtube, I was amazed at how simple the instructions were. These muffins are a great baking idea for an impromptu snack idea for unexpected guests. My daughter had a couple of friends over and they were playing so quietly, I really wanted to make them a special treat. I immediately thought about this quick zucchini muffin recipe and decided to try it. Would you believe, in 35 minutes I was able to create this amazing freshly baked snack? The zucchini muffins really were the easy recipe I was hoping for, and it surpassed all of my expectations.
Ingredients:
1 medium zucchini (washed and grated)
1/4 of red capsicum (pepper, finely chopped)
1 cup grated cheese (your favorite kind)
2 large eggs
Salt (to taste)
Pepper (to taste)
1 cup all-purpose flour
1 tsp baking powder
Butter (to grease muffin pan with)
Directions:
This recipe for zucchini muffins is so easy, it only involves minimal prep work. All you have to do is, grate your zucchini, chop the red bell pepper, and grate the cheese. You add those three ingredients to a mixing bowl along with your egg, flour, baking powder, salt, and mix with a spoon till blended.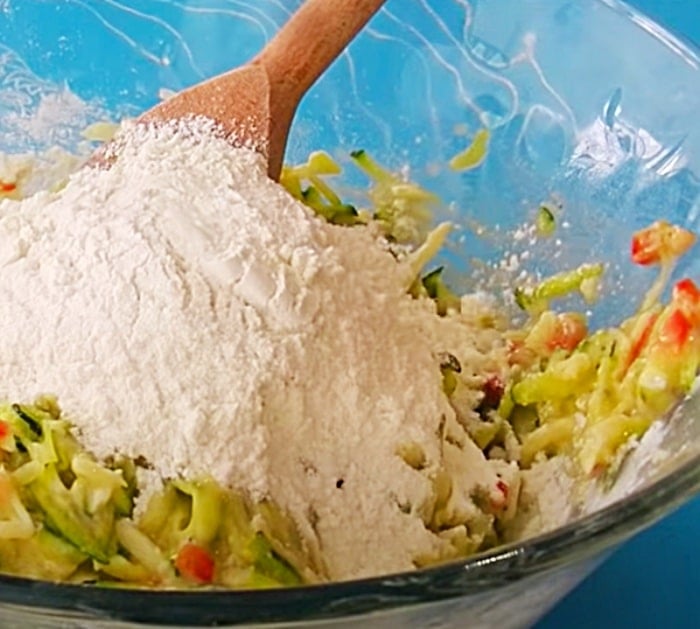 Then, you just fill the lightly greased muffin cups with your delicious zucchini mixture and bake in a 400-degree oven for 25 minutes.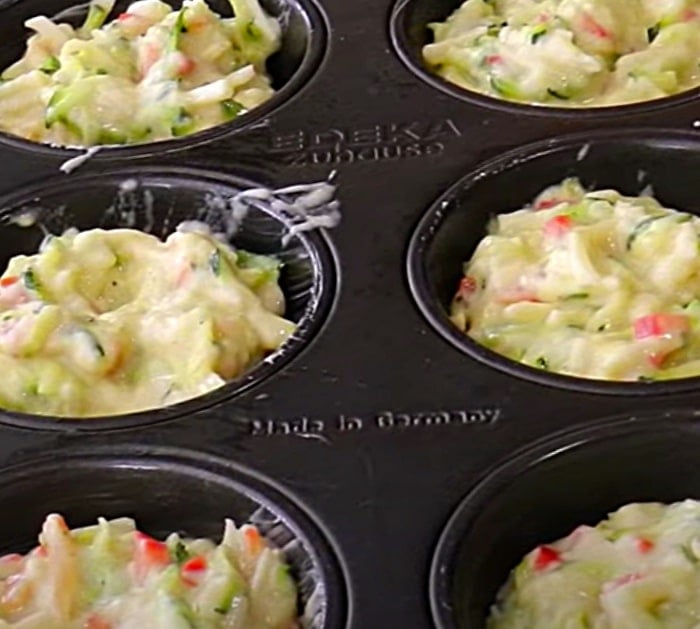 This zucchini muffin recipe is so delicious and easy to make.
Zucchini Cheese Muffin Recipe