My family loves dessert, and they especially love this yogurt dessert from futuzu cooking on Youtube. I swear, this may be simple, but it tastes so good! I also like how quick and easy it is to make, and you will only need eight ingredients. This is a good dessert recipe if you like something quick, especially if there are unexpected guests, or if you just suddenly crave something fluffy and sweet. You'll be delighted at how soft and creamy this dessert is, and I'm sure your friends will love it, too! So if you're in search of something to make for tonight's dessert, try this recipe; you won't regret it. Watch the video below to learn the step by step instructions.
Ingredients:
1 1/2 cups of Greek yogurt
4 eggs
1 tsp vanilla extract
a pinch of salt
3 1/4 tbsp sugar
1/2 cup yellow raisins
2/3 cup all-purpose flour
1 tbsp almond flakes
caramel (optional)
Directions:
Step 1
Preheat the oven to 350 degrees F. In a bowl, add 1 1/2 cups of Greek yogurt followed by four eggs, a pinch of salt, 1 tsp vanilla extract, and 3 1/4 tbsp sugar. Mix well to combine. Next, mix in 1/2 cup of yellow raisins, then add 2/3 cup of all-purpose flour. Continue to mix until the flour is no longer visible.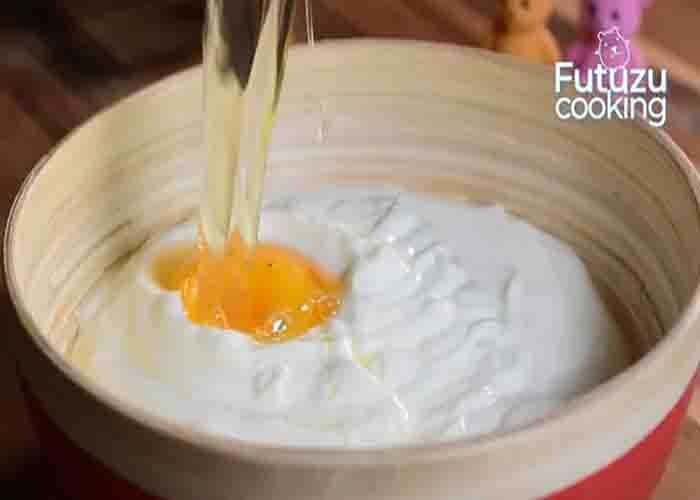 Step 2
Once done mixing, pour the batter into a casserole dish (or mold), then scatter 1 tbsp almond flakes over the top. Place the mold in a larger mold with a paper towel lining, then fill the large mold with hot water up to a quarter of the way. Place this in the preheated oven at 350 degrees F and bake the dessert for 35 to 45 minutes. Once done baking, remove from the oven and drizzle with caramel on top (optional). Serve and enjoy!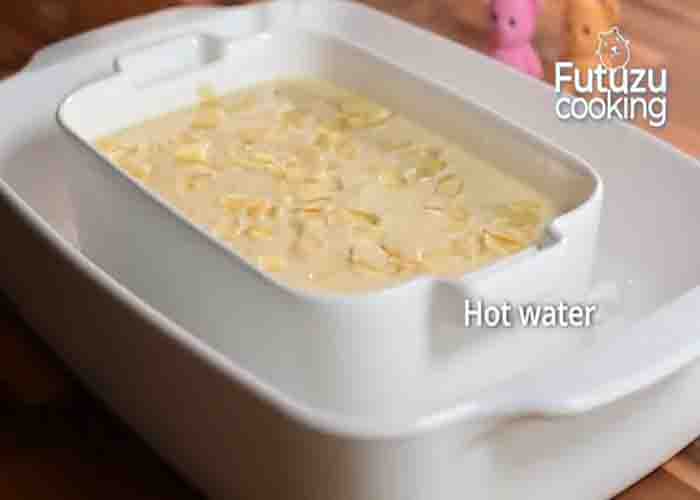 Yogurt Dessert Casserole Recipe