This recipe by Smokin' & Grillin with AB is definitely the ultimate sweet and savory bacon jam ever! The combination of flavors is incredible. It's sweet, salty, savory, and a little bit spicy. It's super easy to prepare and perfect for a freshly made bread. Everyone in my family loved it so much that I'm already making two additional batches for this week. You should absolutely try this at home – it will not disappoint. Read on or watch the video below for full instructions.
Ingredients
2 packs of bacon (cut into small pieces)
2 large onions (chopped finely)
3 cloves of garlic
1 teaspoon of chili powder
1 teaspoon of smoked paprika
1/2 teaspoon of salt
1/2 teaspoon of pepper
1 tablespoon of sriracha sauce
2 tablespoons of barbecue sauce
1/2 cup of maple syrup
1/4 cup of branch and vine hickory balsamic vinegar
1/2 cup of brown sugar
Instructions
Step 1:
Place a pan over heat and add the bacon pieces. Cook until it's a little bit crispy, then transfer to a plate lined with paper towel.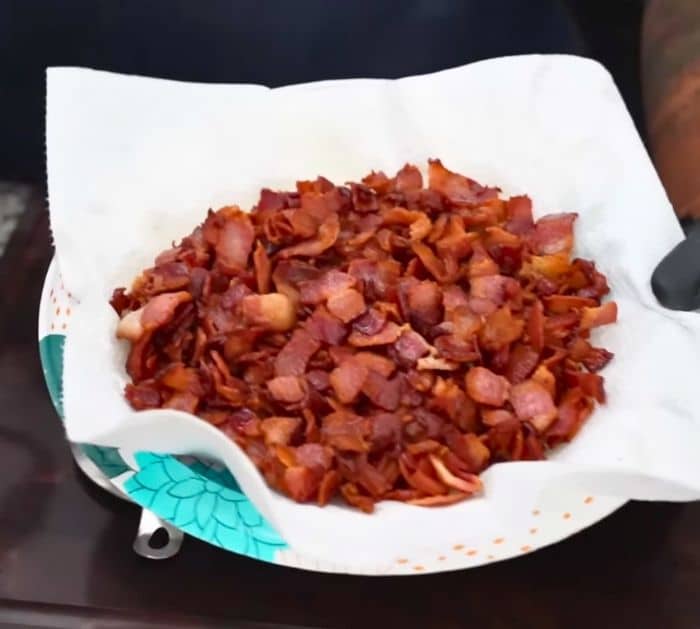 Step 2:
Transfer the bacon grease into a jar with a strainer directly over it to remove small bits.
Step 3:
Take three tablespoons of the bacon grease and add to the same pan. Add the chopped onions and cook until they become brown. Next, add the minced garlic, followed by the barbecue sauce, chili powder, smoked paprika, sriracha sauce, BBQ sauce, maple syrup, balsamic vinegar, salt and pepper. Mix everything until well combined. It should have a thick consistency. Make sure to keep stirring.
Step 4:
Add the brown sugar and mix until well incorporated. Chop the bacon into small pieces and add to the mixture into the pan. Mix until well combined.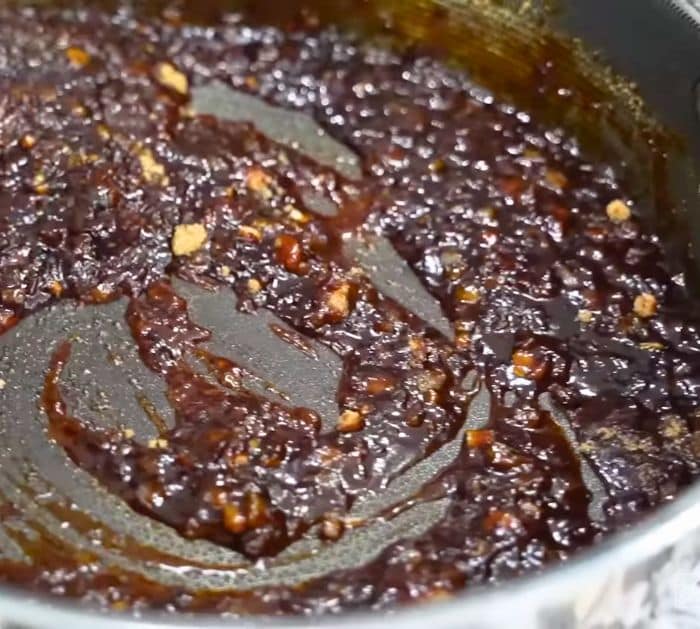 Step 5:
Turn off the heat and transfer to a jar. Serve it with freshly baked bread and enjoy!
Ultimate Sweet and Savory Bacon Jam Ever