I love the Texas Hill Country and Texas King Ranch Chicken Casserole is one of my favorite Texas dishes. I've made King Ranch Chicken for years, but I found this recipe on Youtube and it was an interesting twist on the one I had been making for years so I had to try it. The first thing I did differently was to not add the onion and the Red and green bell peppers to the casserole raw, for this recipe I sauteed them first for 2 minutes, which really locked in the flavor.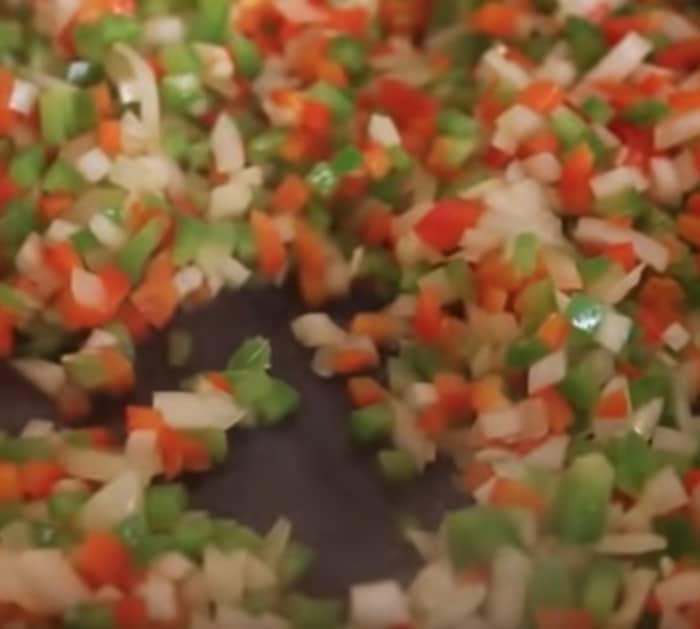 I put the sauteed chopped onions and the red and green peppers in a mixing bowl. Then I added one can of chicken stock, one can of cream of mushroom soup, one can of cream of chicken soup, one can of Rotel chopped tomatoes (with juice), a dash of oregano, salt and pepper, a teaspoon of dried Cumin, a teaspoon of Ancho Chili Powder, and a teaspoon of Chipoltle Chili Powder. Wisk all those ingredients until the King Ranch sauce is thoroughly mixed.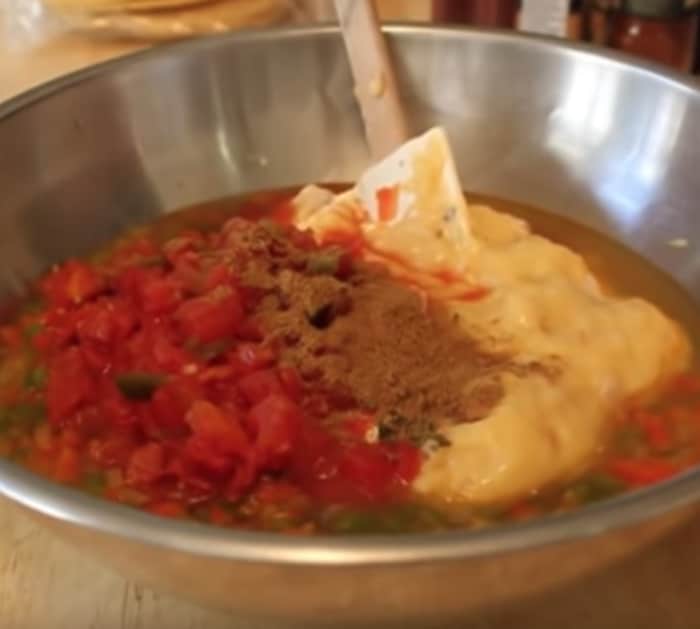 Then I cut up some corn tortillas for layering and set them aside. I started at the bottom of my greased casserole dish with a layer of the liquid mixture (King Ranch Sauce), then a layer of chicken, tortillas, and cheese across the casserole dish and just keep stacking until you reach the top. You want to end up with tortillas and cheese at the top. Remember, do not start with the tortillas on the bottom though, because they will burn. Not Good!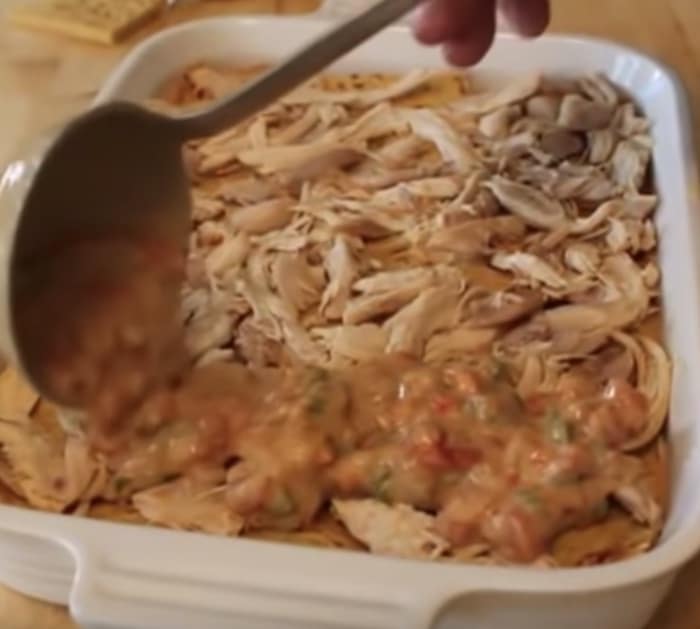 Place the Texas King Ranch Chicken Casserole in a 350-degree oven for 40 to 45 minutes and your finished product will look like this golden crunchy delight.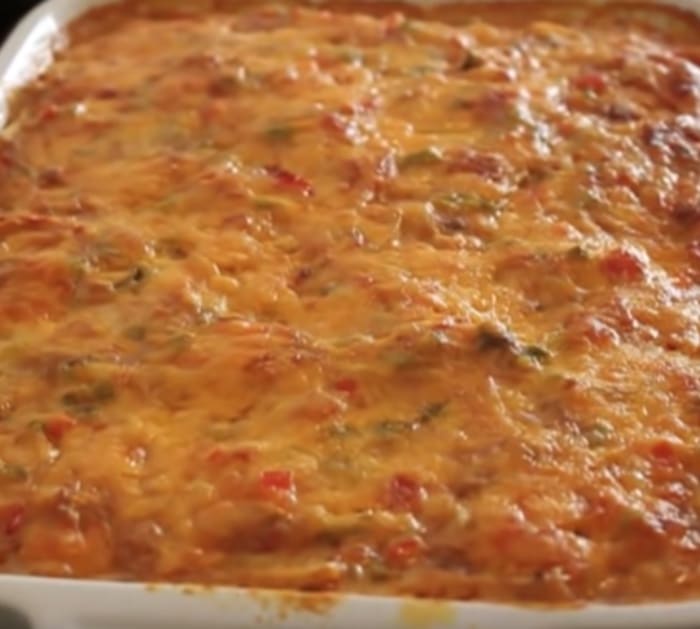 I have served this to my husband's business associates, my daughter's slumber party attendees, my Jr. League friends, and I will say this truthfully, Texas King Ranch Chicken Casserole never disappoints!
Texas King Ranch Chicken Casserole Recipe