Summer season is finally upon us and this means that it's also the perfect time for barbecue parties, picnics, and swimming! So, here's a sewing project idea that you can make to prepare for the summer. This sewing tutorial by Downtown Tailoring on YouTube will teach how to easily sew a beautiful cover-up for your swimsuit that is comparably less inexpensive than store-bought. This sewing project can also be given as a gift or you could sell it. If you want to learn how, then proceed to read down below, watch the video tutorial as well, and read the guide linked down below for more detailed instructions. I hope you love this sewing project as much as I did, happy sewing!
Materials:
Fabric
Ban-roll
Matching thread
Elastic thread
Needle
Pins
Sewing machine
Directions:
Step 1
Cut the fabric according to the pattern instructions linked here. Once all of the pieces are ready, start creating the swimsuit cover-up. Mark the lines accordingly, then start sewing the shoulders together with a french seam, make sure to press the fabric well. Sew the rest of the pieces accordingly, then grab a ban-roll and sew it all around the hem to make it stiff.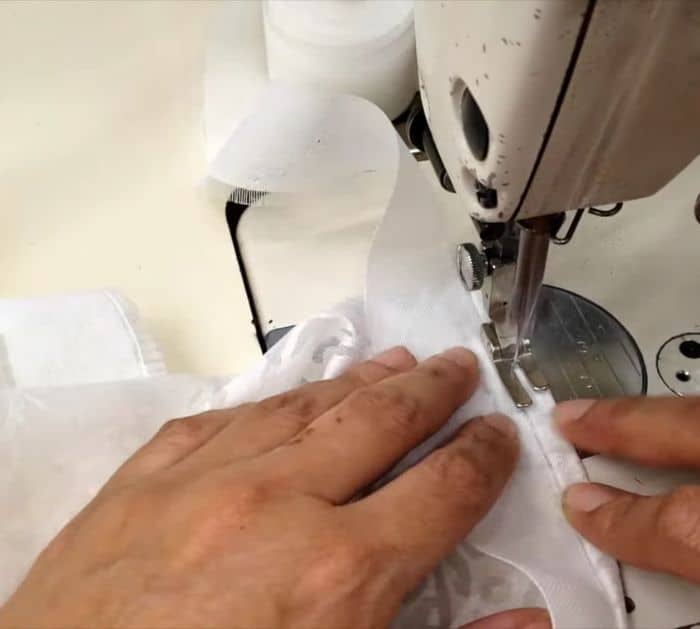 Step 2
Using the same fabric that you used for the whole piece, cut a strip to create a bias tape, fold, and press, then sew it in place. Once the bias tape is ready, sew it around the collar, then topstitch it as well. Change the thread to an elastic thread, then start sewing around the waist of the fabric, and you're done! For more detailed instructions, click the pattern link, and watch the video tutorial.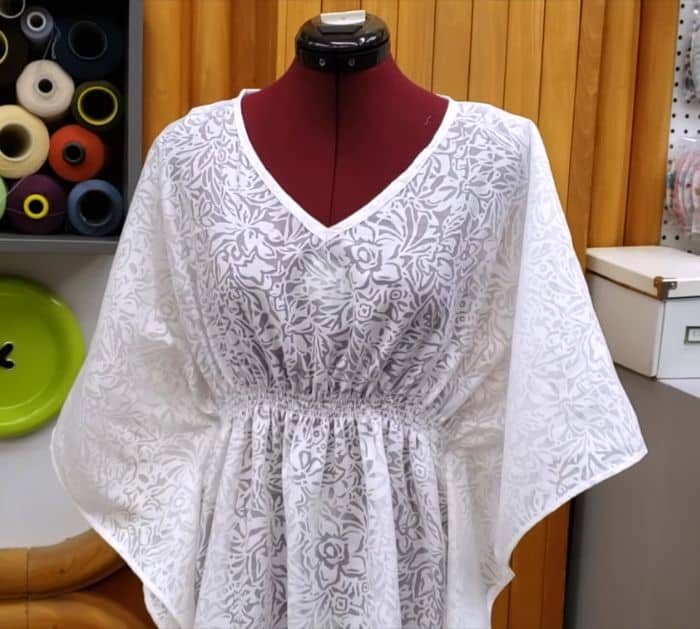 *Thanks to Downtown Tailoring via YouTube for all images used here. If you loved this project, then you'll surely love her other videos too, so give her channel a visit and subscribe!
Swimsuit Cover-Up Sewing Tutorial