If you are looking for the perfect main course potato dish, these potato bombs are just the ticket. The potato bomb is a potato that is basically a cored (hollowed out) then suffed with any number of delicious meat and cheese items. In this video, the BBQ Pit Boys have brought an entire array of luncheon meats such as ham, roast beef, sliced turkey, prosciutto, corned beef, sausage, salami, cooked bacon, raw bacon, and hot dogs to name a few. There is also a wide spectrum of cheeses such as cheddar, smoky habanero, and garlic onion cheese. Just remember, this is your creation and anything you wish to stuff your potatoes with will work.
Ingredients:
Aluminum Foil
Potatoes
Ham
Sliced Turkey
Bruscato Corned Beef
Italian Sausages
Breakfast Sausage
Smoked German Sausage
Hot Dogs
Cooked Bacon
Butter
Habanero Cheese
Cheddar Cheese
Minced Garlic
Chopped Green Onions
Salt (to taste)
Pepper (to taste)
Directions:
First, you use an apple corer to take the middle out of the potatoes and set the centers aside. Then you just start stuffing the potatoes with whatever combination of cheese and meat that you like. Then you wrap them in bacon sprinkle the top with pepper and put the cores you were saving in each end as stoppers and then you wrap them in foil and cook in a 375-degree oven for an hour and 15 minutes.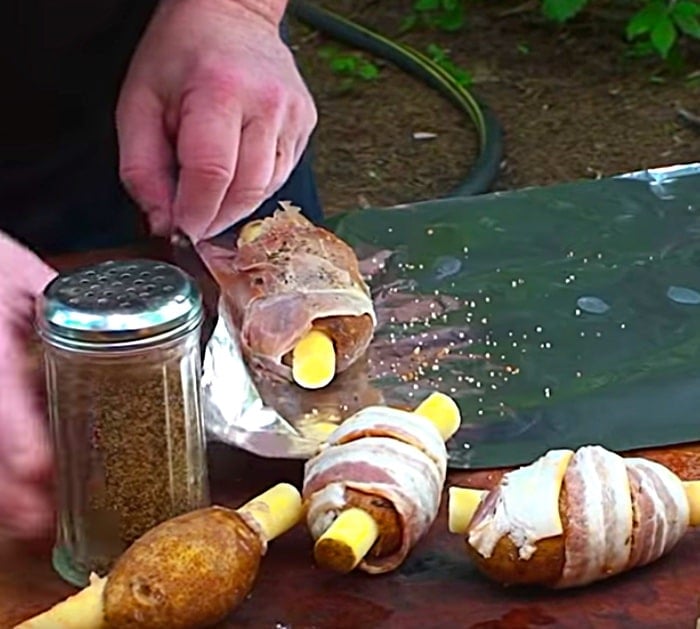 Then when you slice the potatoes open they will be steeming with succulent cheeses am meats, so delicious.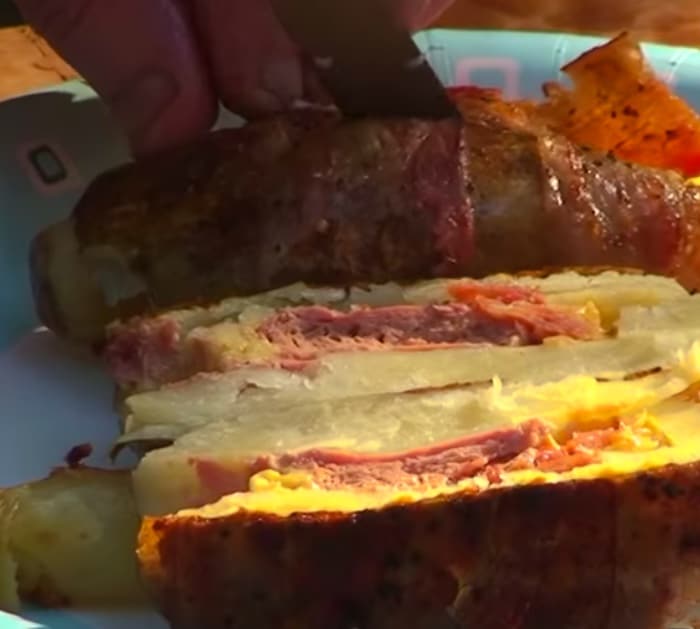 These potato bombs can also be made on the BBQ pit for a delicious smoky flavor.
Stuffed Potato Bombs Recipe