This stuffed cabbage rolls recipe by Home Chef Recipes is a well-loved dish at our home! It is made with cabbage leaves, bacon, minced pork, and tomato. Try it this week – I am sure you'll love this too. It's healthy, delicious, and satisfying. Read on or watch the video below for full instructions.
Ingredients:
2 to 3 large onions (diced)
2 tablespoons of sunflower oil
90 oz of sweet cabbage (stub removed)
60 oz of pork mince
1 tablespoon of dried thyme
6 tablespoons of sweet paprika
2 eggs
15 oz of rice
20 oz of smoked bacon
1 bundle of green dill (chopped)
20 oz of tomato (sliced)
sour cream for serving
Instructions:
Step 1:
Add oil and diced onions to a pan. Season it with salt and fry until translucent. Set aside.
Step 2:
Fill a pot with water and place over heat. When it starts boiling, add the sweet cabbage. Keep it in hot water until you can remove the leaves from the head one by one. Set the small leaves aside for later chopping.
Step 3:
Put the minced pork in a bowl and season with salt and pepper. Add thyme, paprika, beaten eggs, rice, fried onion, and oil. Mix all ingredients until well combined.
Step 4:
Cut the hard string out at the end of each cabbage leaf, then fill it with a tablespoon of the meat and rice mixture. Fold it as tightly as possible with the edges inwards, then press the ends inside. Repeat for the rest of the ingredients.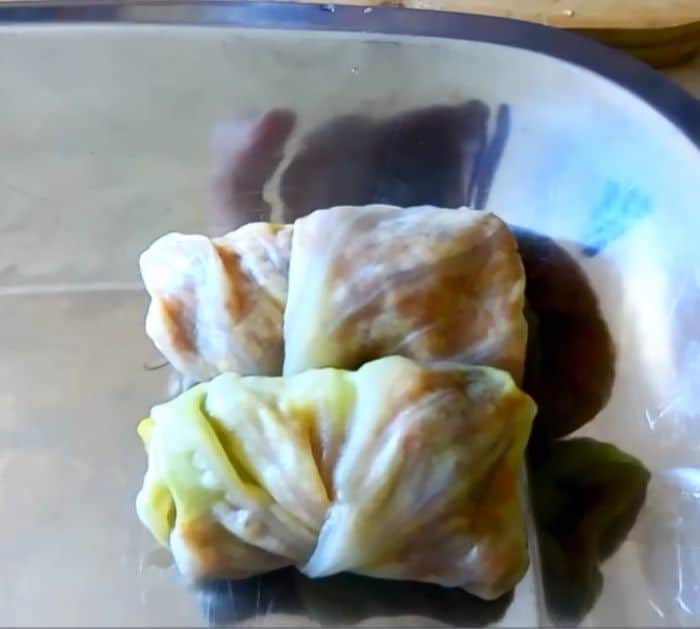 Step 5:
Chop the remaining cabbage and put half of it in a pot. Place the stuffed rolls on top of the chopped cabbage. Make sure to put them as close to each other so they do not open when you cook them.
Step 6:
Cut smoked bacon into large pieces then add to the pot followed by the dill and tomatoes. Place another layer of stuffed cabbage and the other layers until you fill the pot. Put the remaining chopped cabbage on top. Place a heat-proof and heavy dish on top to avoid rising while it boils, then fill the pot with water.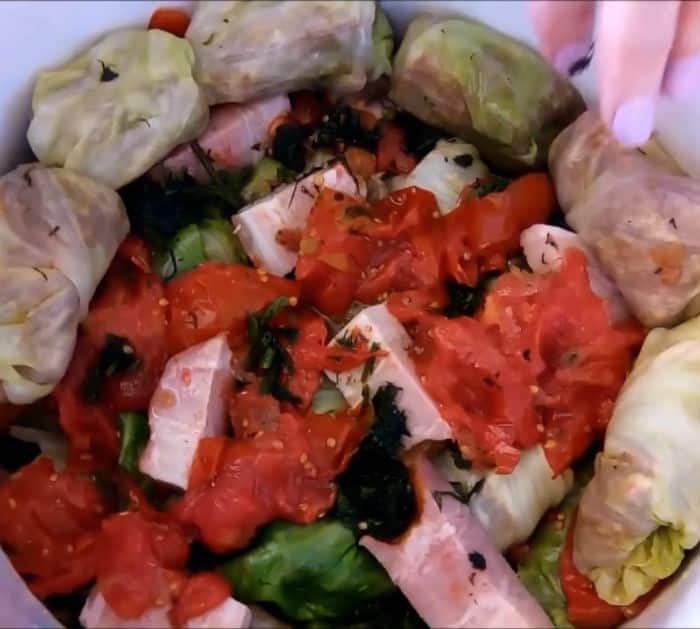 Step 7:
Boil the stuffed cabbage rolls over low heat until they are soft.
Step 8:
Serve with sour cream. Enjoy.
Stuffed Cabbage Rolls Recipe