Are you looking for a dessert recipe to bring to a potluck? Try this strawberry earthquake dessert from Catherine's Plates on Youtube! This dessert is not only delicious but also super easy to put together. What's more, you only need a few ingredients for this, and it can easily make a big batch for a large group. I'm sure your family will love this! Try this today and see for yourself. Watch the video below to learn the step by step instructions.
Ingredients:
1 oz (15.25) box of strawberry cake mix (plus ingredients listed on the back of the box (oil, eggs, water)
1 cup white morsel chips
1 block (8 oz) cream cheese, softened
1 1/2 tsp vanilla extract
1/2 cup melted butter
2 cups powdered sugar
1 cup fresh strawberries, diced
ready to whip topping
Directions:
Step 1
Preheat your oven to 350 degrees F and grease your casserole dish with cooking spray. Set it aside. Next, make the cake batter. Add the strawberry cake mix in a bowl, 1 cup of milk, 1/2 cup of melted butter, and three eggs. Mix everything together to combine. After this, pour the cake batter into the greased casserole dish, spread it evenly, then sprinkle 1 cup of white chips. Set it aside.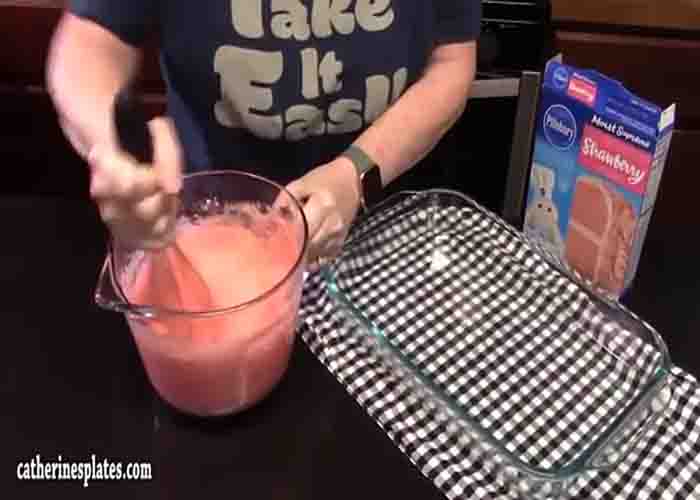 Step 2
In a large mixing bowl, add 8 oz of cream cheese, 1/2 cup melted butter, and 1 1/2 tsp vanilla extract. Combine everything using an electric hand mixer until nice and smooth. While mixing, add 2 cups powdered sugar gradually. After this, add the fresh diced strawberries and fold them in gently. Add the cream cheese mixture to the casserole dish, then take a knife and swirl everything, giving it the earthquake effect. Place it in the preheated oven and bake the cake for 40 to 45 minutes. Serve topped with some fresh sliced strawberries. Enjoy!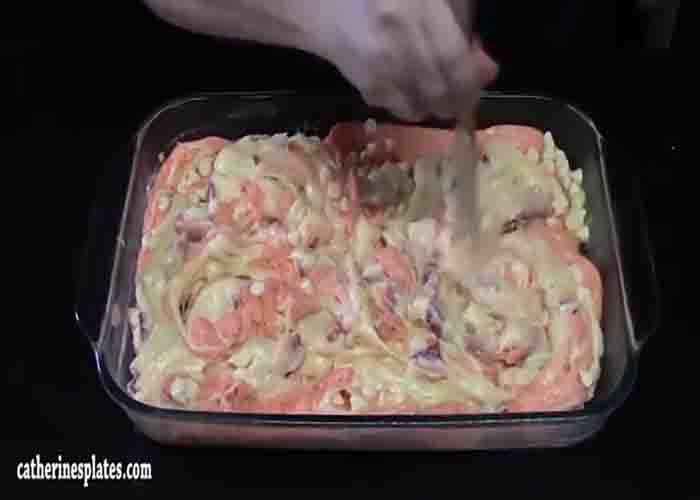 Strawberry Earthquake Cake Recipe