Don't know what to do with your leftover mashed potatoes? Turn them into the softest and fluffiest potato buns you will ever make! They are incredibly tasty too. This is a delicious recipe by sheldo's kitchen on Youtube. You can use these buns for your favorite homemade burger recipe. Try to bake them at home – these buns will surely not disappoint you.
Ingredients:
Mashed potatoes (you can use leftover mashed potatoes instead):
0.45 lb of potato (peeled and cut into 1/2″ chunks)
1 tablespoon of unsalted butter
2 to 3 tablespoons of milk
For the dough:
1/2 cup of mashed potatoes (room temperature)
4 cups of bread flour or all-purpose flour
2 and 1/4 teaspoon of yeast
3 tablespoons of granulated sugar
2 teaspoons of salt
4 tablespoons or 1/4 cup of unsalted butter (softened)
1 large egg (room temperature)
1 cup of milk (room temperature)
For the honey butter glaze:
3 tablespoons of unsalted butter (melted)
1 tablespoon of honey
flaky sea salt for garnish
Instructions:
Step 1:
Place the potato chunk into a microwave-safe bowl and a teaspoon or two of water. Cover it with a cling wrap and poke a hole in the middle to vent out any steam. Microwave on high for around 5 to 6 minutes. Mash them using a masher or fork. Add unsalted butter and milk. Mix until well combined. Reserve 1/2 cup of mashed potatoes.
Step 2:
Make the dough. In a stand mixer bowl, add all ingredients in order. Place the bowl into your mixer with the dough hook and mix on med-low speed. Slowly increase the speed up to medium. Mix until everything comes together. Scrape down the sides if anything sticks, then turn the speed to low. Knead the dough for 10 to 12 minutes.
Step 3:
Remove the dough from the bowl and give it final kneads on the surface. Shape it into a smooth ball. Add some oil into a large bowl then spread it using the dough. Place it in the bowl and cover for 1 hour or until it doubles in size.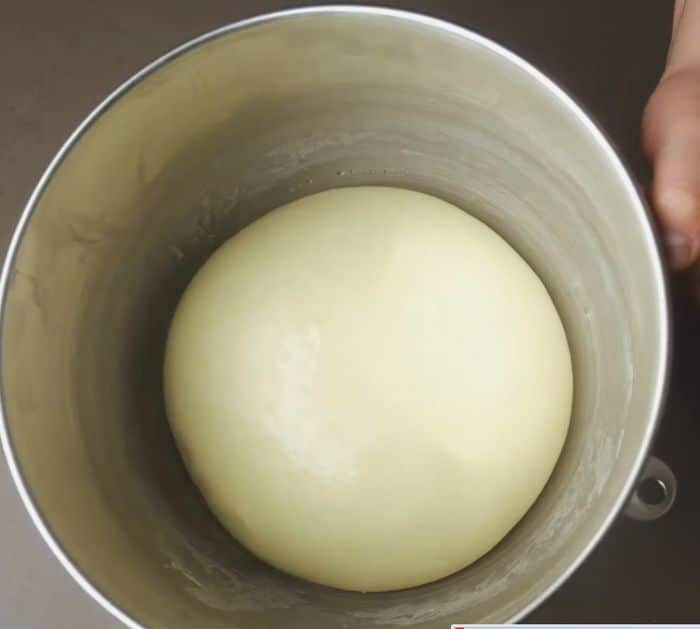 Step 4:
Deflate the dough and transfer it to your working surface. Pat it down and shape it into a rough rectangle. Divide into 12 equal portions. Pat down each portion of the dough with the smooth side up, then flip. Tuck-fold and roll everything up towards the center. Pinch to seal, flip and roll.
Step 5:
Flatten each ball before placing it onto a baking sheet line with parchment paper. Cover it with a damp towel or plastic wrap. Let it rest until it doubles in size for about 1 to 1.5 hours. Preheat the oven to 375F with the rack in the center.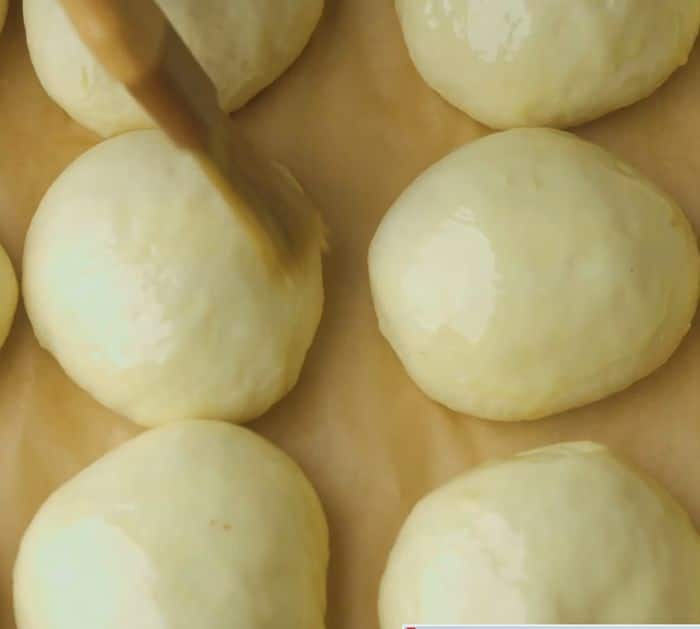 Step 6:
Combine the honey and butter for the glaze and lightly spread into each dough. Bake the buns until puffed and nicely golden brown for 16 to 18 minutes. Once done, brush them again with the glaze mixture and let them cool for 5 to 10 minutes before serving.
Softest and Fluffiest Potato Buns