Grillin and Smokin Wit AB is one the very best Youtube food channels out there and AB has done it again with this Smothered Chicken Recipe. There is nothing this man hs made that isn't delicious and full of the colloquial flavors from the great state of Louisiana and the wide-open spaces of my home of Texas, USA. AB is from Texas and makes a lot of food from all over the Deep South, the South East, and the South West, but you can guarantee everything he makes will have his own personal Texas Twist in every bite. In this recipe, AB makes the most delicious looking Smothered Chicken I have ever seen. He sautees the floured and seasoned chicken pieces to perfection then makes a delicious cream, onion, and garlic sauce and sinks those wonderful chicken pieces into is and then bakes it in the oven for an hour, the result is nothing short of amazing. The ingredients for this recipe are on AB's Youtube channel @grillinandsokinwitAB where you will find so many awesome recipes it will make your head spin. This is one of many fabulous recipes by AB that as usual has very basic, easy to find ingredients but is executed with such style and flair and perfectly suited to the pallet od every Southern man, woman, and child. To bottom line it here, if you don't like AB's cooking, you might want to check your pulse.
Ingredients:
6 to 8 Bone-In Chicken Thighs
Oil (for frying)
2 Tbsp Granulated Garlic
1 tsp Paprika
2 tsp Oregano
1/2 tsp Chili Powder
1 cup All Pupose Flour
1 small Onion
2 Garlic Cloves
2 cups Chicken Broth
1/2 cup Heavy Cream
Pinch od red crushed pepper
2 Tbsp Butter
Salt and Pepper to taste
Parsley (for garnish)
Directions:
First AB dredges his chicken in a special seasoning and flour mixture.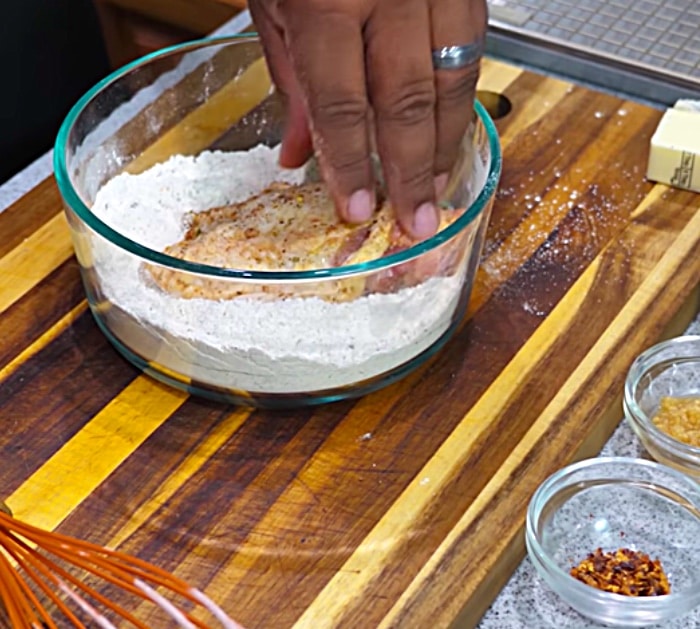 Then he sautees his chicken to perfection.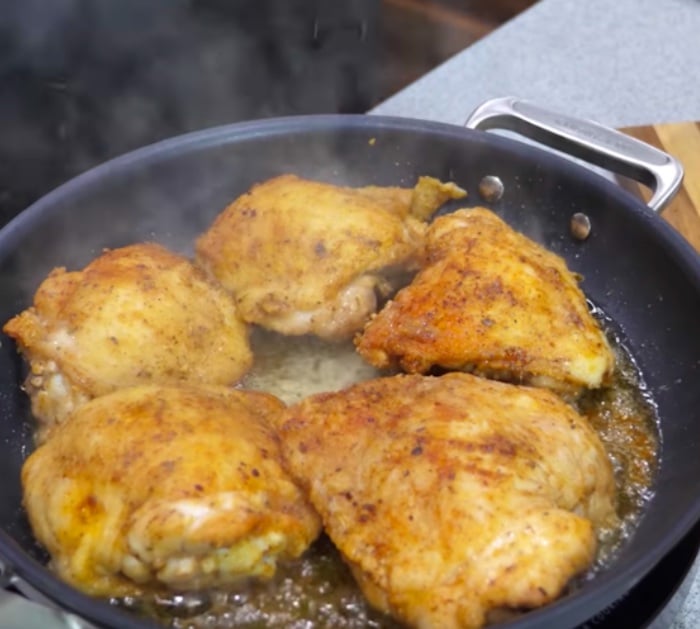 Then covers the delicious chicken with his own cream sauce gravy invention and then bakes it in a 405-degree oven for one hour.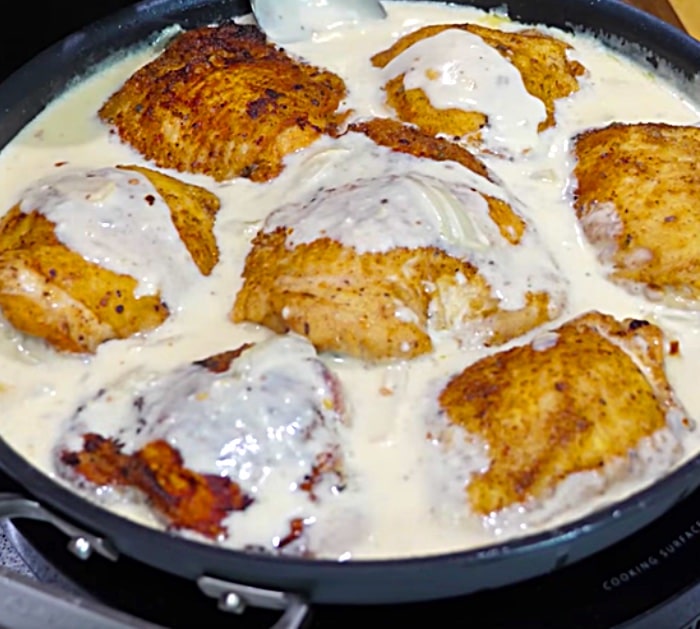 This chicken is out of this world!
Smothered Chicken Recipe