If you're looking for an easy dump-and-go recipe, try this super-filling slow cooker hashbrown casserole recipe from Emily TheCountryCook on Youtube! I'm telling you, this is one of the best slow cooker recipes I've ever tasted, and you can add any ingredients that you already have in your kitchen. My family really loves this slow cooker recipe, and it's been on the dinner rotation in my household for a month now. I also make this dish whenever I'm feeding a big crowd, like brunch or gathering, so it's perfect if you have a big family like mine. Make this fantastic recipe today and see for yourself. Watch the video below to learn the full recipe.
Ingredients:
1 bag (1 lb) of shredded hashbrowns (divided)
1 lb of cooked bacon, divided
1/2 medium size white onion, diced (divided)
1/2 red bell pepper, chopped (divided)
1/2 green bell pepper, chopped (divided)
2 cups shredded cheddar cheese (divided)
12 eggs
1 cup of milk
salt and pepper, to taste
Directions:
Step 1
Add half of a bag of shredded hashbrowns at the bottom of your slow cooker followed by 1/2 of the cooked bacon, 1/2 of diced onion, 1/2 of chopped red pepper, and 1/2 of chopped green bell pepper. After this, sprinkle over 1 cup of shredded cheddar cheese, then add the rest of the hashbrowns, bacon, onion, red bell pepper, green bell pepper, and another cup of shredded cheddar cheese.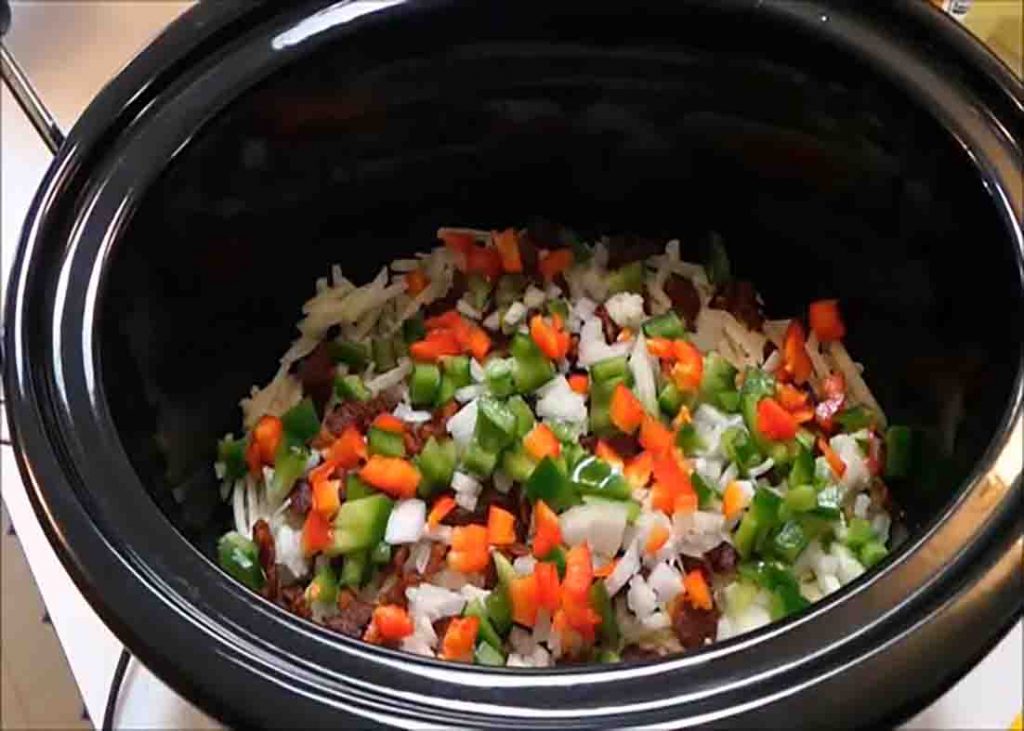 Step 2
In a bowl, crack and beat twelve eggs, then add 1 cup of milk, and some salt and pepper to taste. Mix them together well, then pour them over top of everything. Cover the slow cooker with its lid, set it on high for one and a half hours, then lower the temperature to low and continue cooking for another four hours.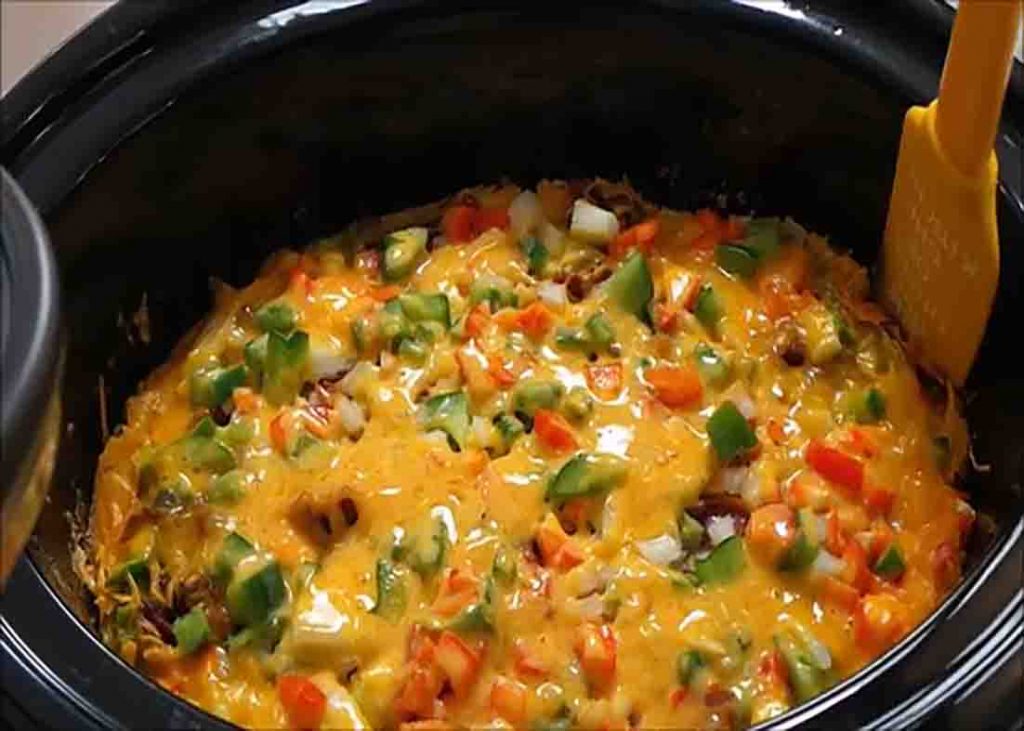 Slow Cooker Hashbrown Casserole Recipe