The cozy season is here – time for those heartwarming slow cooker recipes, like this chicken and noodles recipe from The Magical Slow Cooker on YouTube! Fall is my favorite season, along with those comforting recipes that truly warm you up. This recipe is a staple for this fantastic season. It's not just hearty, but will also fill you up! I serve this all year round, but it's frequently on the dinner table when it's the Fall season. It's quick, easy, and budget-friendly.
I love everything about the Fall season, including the hearty and comforting dishes I can serve during this time of the year. Watch the video below to learn the step by step instructions for this wonderful dish. Thanks The Magical Slow Cooker for this heartwarming recipe!
Ingredients:
2 lb boneless skinless chicken breasts
21 oz cream of chicken soup
4 carrots, peeled and sliced
1 cup of broth
1 white onion, diced
1 tsp dried parsley
1/2 tsp garlic powder
1/2 tsp ground black pepper
12 oz dried extra-wide egg noodles
1 cup of frozen peas
salt, to taste
Directions:
Step 1
To your slow cooker, add the chicken breasts, diced onions, sliced carrots, 21 oz cream of chicken soup, 1 cup of chicken broth, 1 tsp dried parsley, 1/2 tsp garlic powder, and 1/2 tsp ground black pepper. Put the lid on, set the slow cooker to high, and cook for four hours (or low for six hours). In the meantime, cook the egg noodles according to the package directions.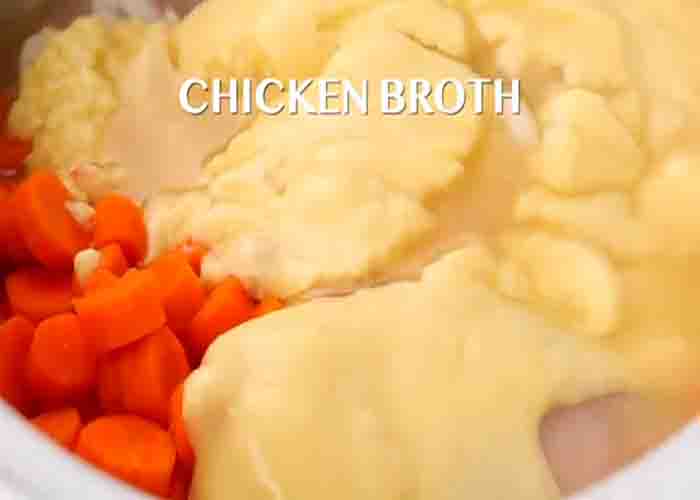 Step 2
After six hours, remove the lid and shred the chicken breasts. Once done, add 1 cup of frozen peas and the cooked and drained egg noodles. Mix well and serve!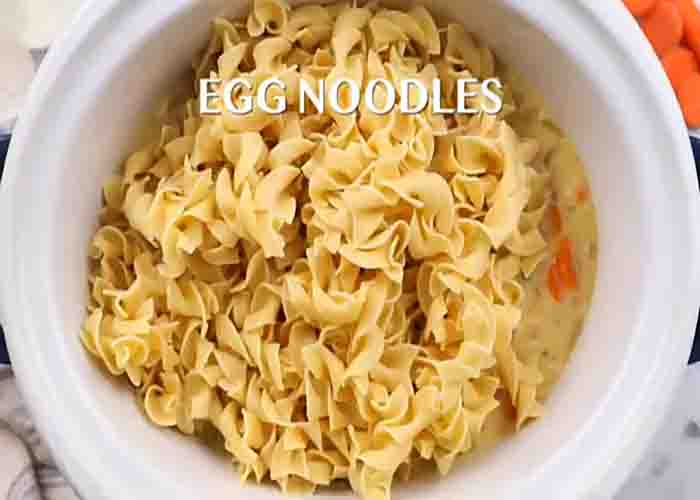 Slow Cooker Chicken & Noodles Recipe