There may be a lot of slow cooker recipes out there, but this slow cooker bbq ribs from Chef Kendra Nguyen on Youtube is the best one out there. The meat was slow-cooked to perfection, then smothered with bbq sauce. You'll never get enough of how flavorful and delicious this recipe is. Learn the full recipe by watching the video below.
Ingredients:
1 slab of pork ribs
1 & 1/2 – 2 liters of cola
1 cup bbq sauce
For the rub:
1 cup brown sugar
1 tbsp cayenne powder
2 tsp garlic powder
2 tsp onion powder
2 tsp black pepper
2 tsp salt
2 tsp smoked paprika
1/2 tsp cumin
Directions:
Step 1
Start by preparing the meat. Clean it, then remove the membrane and cut it into three to four pieces. Next, in a bowl, combine 1 cup brown sugar, 1 tbsp cayenne powder, 2 tsp garlic powder, 2 tsp onion powder, 2 tsp black pepper, 2 tsp salt, 2 tsp smoked paprika, and 1/2 tsp cumin. Whisk together well to combine. After this, rub it all over the ribs, making sure all the parts are coated. Let it rest for about ten minutes.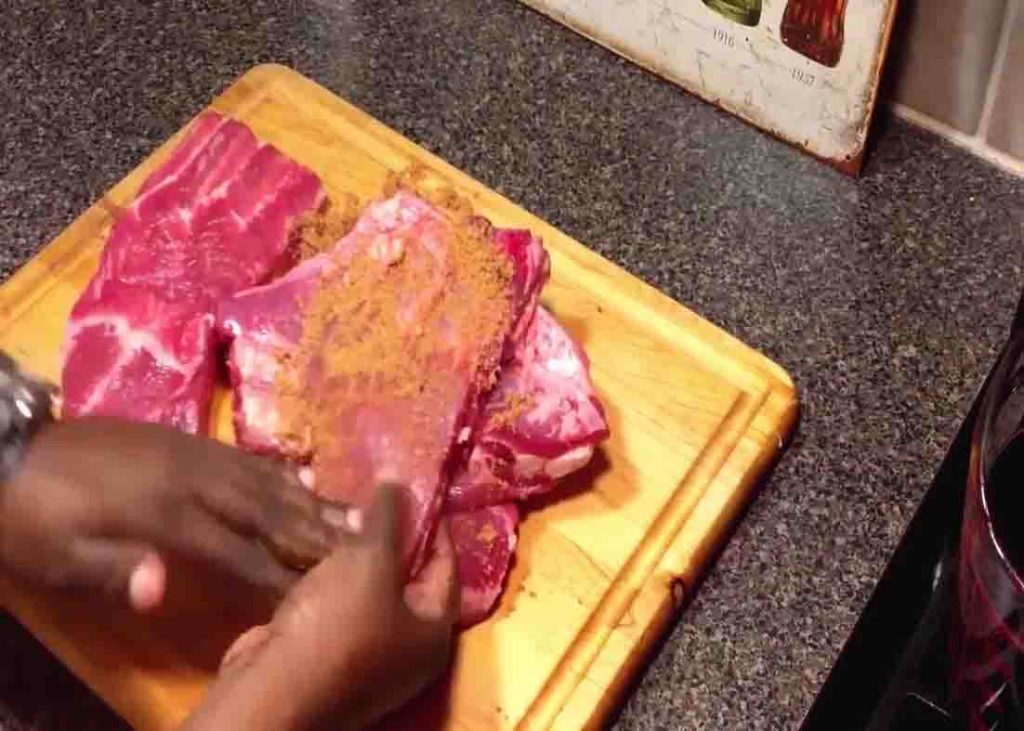 Step 2
After ten minutes, place them in the slow cooker. Pour 1 & 1/2 – 2 liters of cola, then cover it. Set it to low and cook it for five hours. After five hours, transfer the ribs to a foil-lined baking sheet and brush them with some bbq sauce. Place the ribs under the broiler and broil them on both sides.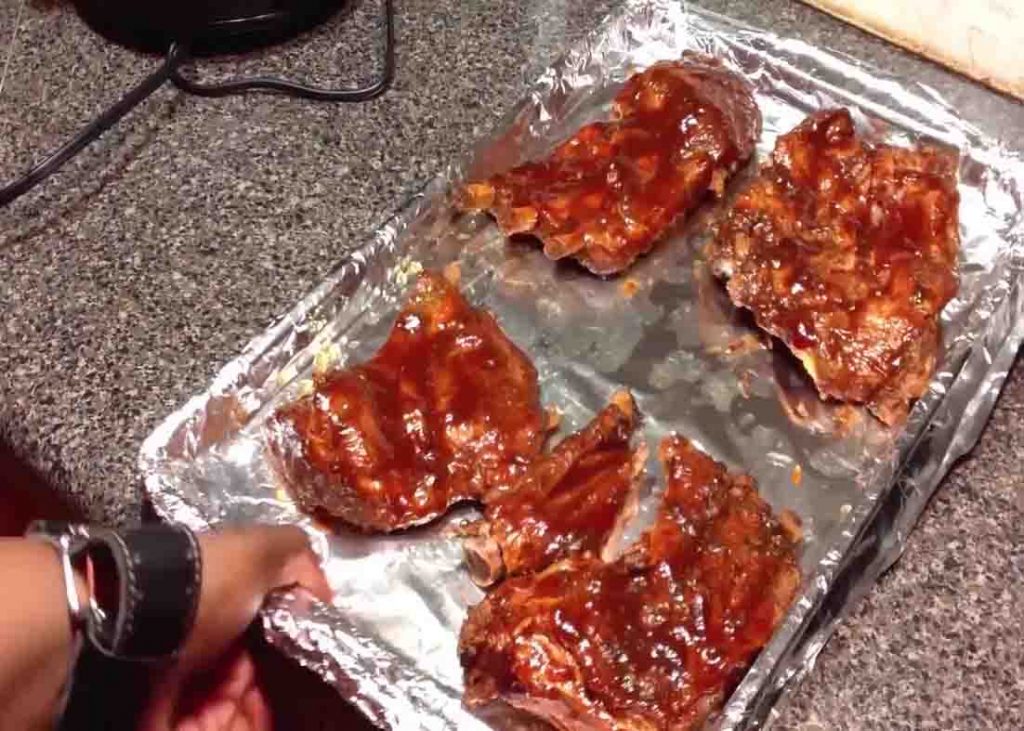 Slow Cooker BBQ Ribs Recipe