Sloppy Joes are so delicious and you'd be hard-pressed to find someone who doesn't like them, so that makes them the perfect food to serve at your next Game Day Party or to bring to your next Potluck Event. The ingredients are basic and super simple!
Ingredients:
1 Can Of Tomato Sauce
1 Tablespoon Red Wine Vinegar
1 Tablespoon Worcestershire Sauce
4 Oz. Cream Cheese (cut a regular packet in half)
1 Tablespoon Steak Seasoning (Montreal Steak Seasoning is good)
1/4 Cup Brown Sugar
1 Onion (diced)
1 Bell Pepper (diced)
3 Cups Of Colby Jack Cheese
1 Bag Of Tortilla Chips (Tostitos Tostada Scoops are good)
1 Baguet French Bread Loaf (sliced for dipping)
One Pound Of Ground Beef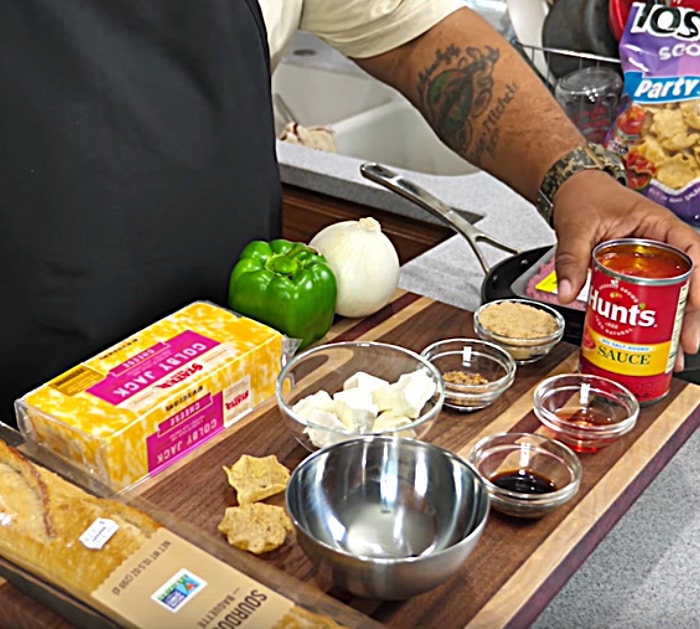 Then I browned my ground beef along with my onion, bell pepper, and steak seasoning, then added the tomato sauce.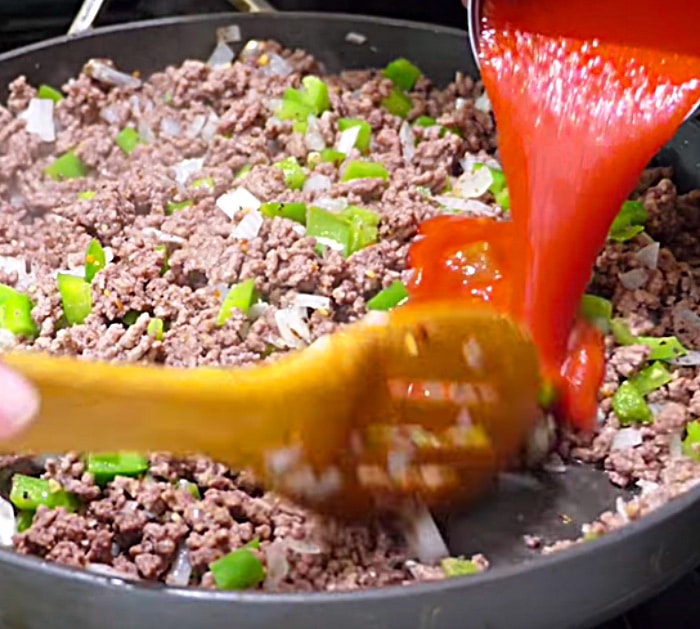 Then I added the Colby Jack Cheese and the cubed cream cheese and stirred it in to let melt.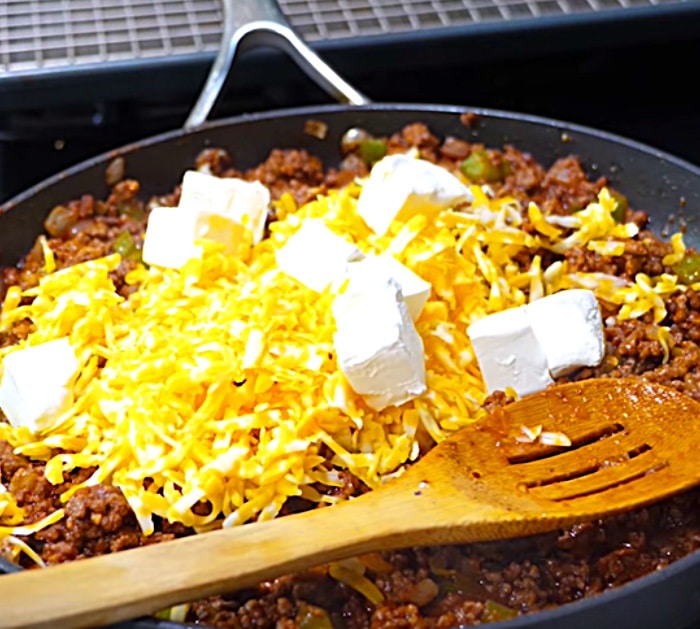 Then you just put the remaining cheese on top and put it in the oven or under the broiler for a few minutes to just melt the cheese and kind of caramelize it, be careful you don't burn it! Cheese burns very easily, but you knew that lol.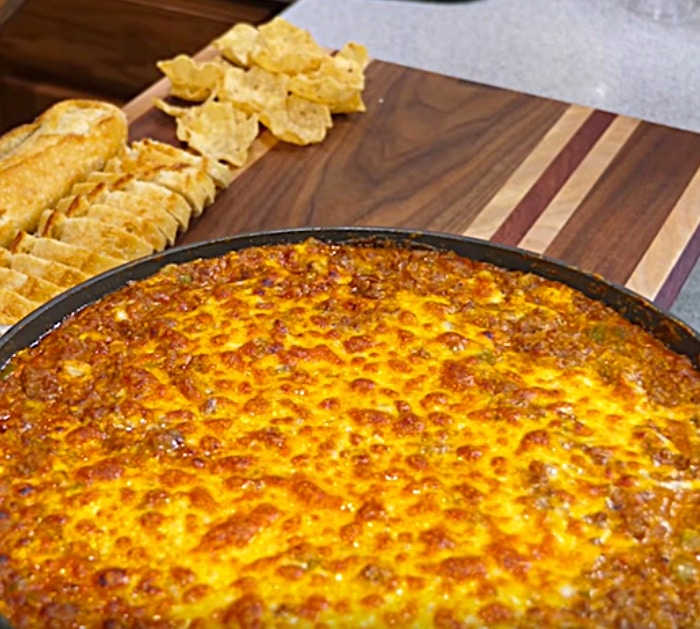 This Gameday Sloppy Joe Dip turned out to be the most delicious dip I have ever tasted or served. It's great for kids and adults too, again you will be very hard-pressed to find a person who does not love sloppy Joes! Try this at your next Game Day Party or take it to a potluck, your friends will love you for it.
Sloppy Joe Skillet Dip Recipe