Shrimp soup, shrimp sandwich, shrimp salad, shrimp stew, shrimp pasta…If you can't watch Forrest Gump without being envious of all those shrimp dishes, then this is the recipe list for you. Even if you don't think you like shrimp, these 36 recipes just might have you changing your mind. With healthy versions of some of our all time favorite shrimp recipes plus some new seafood variations we just love, these recipes are all winners.
Best Shrimp Recipes
1. Browned Butter Honey Lime Shrimp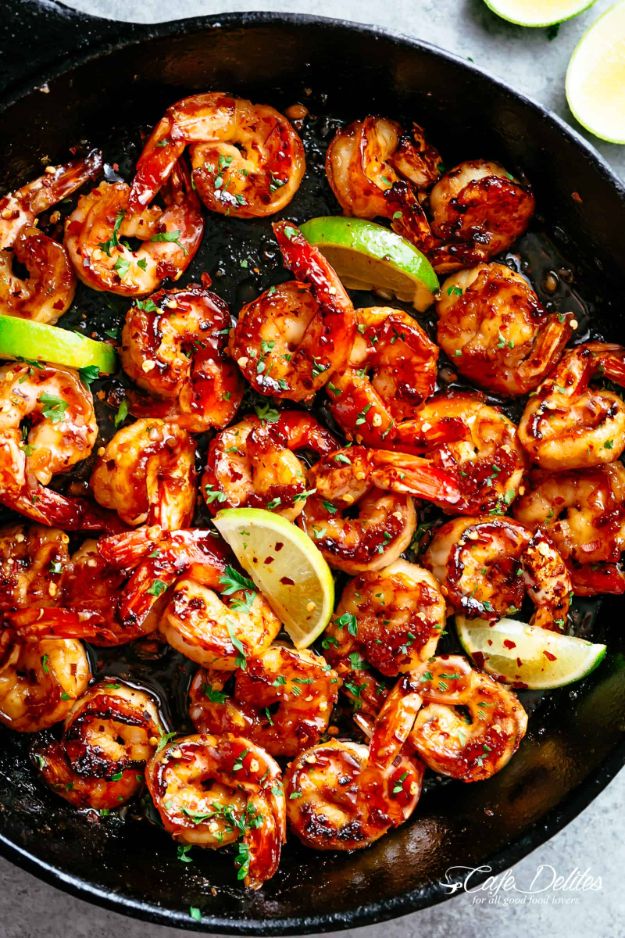 If you're looking for a shrimp recipe that tastes like straight from a restaurant, you better try this Browned Butter Honey Lime Shrimp from Cafe Delites. It has a subtle hint of chili that will keep you coming back for seconds. Snag the full recipe and I'm pretty sure this will be an instant hit at your dinner table.
2. 10-Minute Lemon Garlic Butter Shrimp with Zucchini Noodles
Zucchini noodles with shrimp! Toss with lemon-garlic butter for a quick, easy dinner. Ready in 30 minutes, this flavor-packed dish is healthy, keto and low-carb. It certainly makes a fantastic complete meal with healthy zucchini noodles.
3. Garlic Shrimp Stir Fry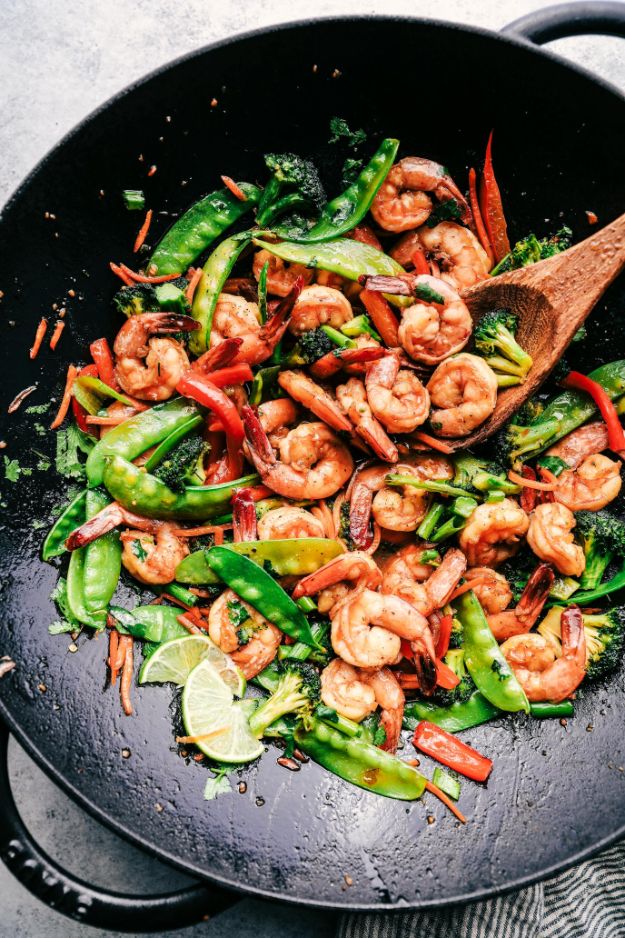 I have been looking for a quick and easy shrimp recipe. I am glad I found this recipe. This quick and easy Garlic Shrimp Stir Fry is filled with plump shrimp and fresh veggies in a simple and delicious garlic sauce. It is so easy to make and is ready in under 30 minutes.
4. Lemon Garlic Butter Shrimp with Asparagus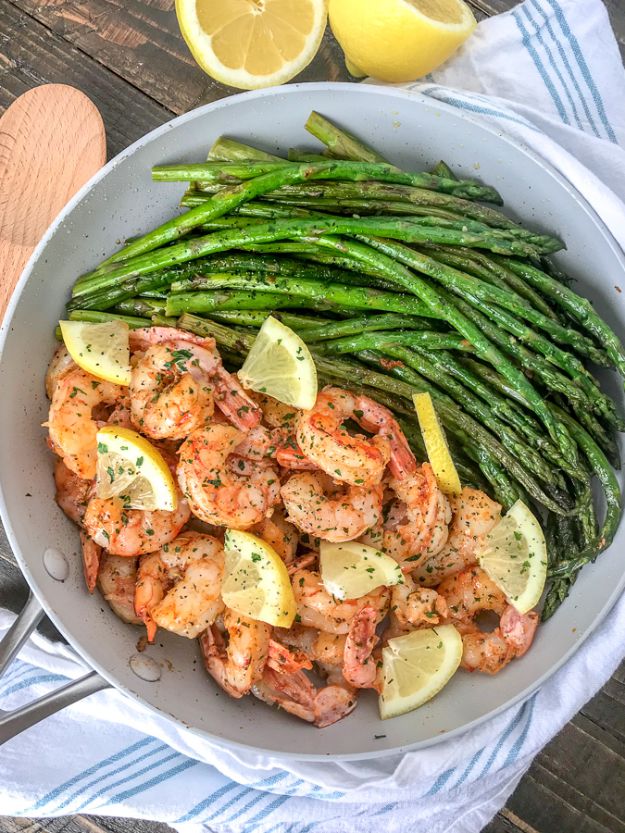 Want a shrimp recipe that's easy to make, takes minimal effort, and is a hot meal on my dinner table in 15 minutes? Tada, here's the perfect recipe for you. The Lemon Garlic Butter Shrimp with Asparagus is an easy, light and healthy dinner option that is cooked in one pan and ready in no time.
5. Kung Pao Shrimp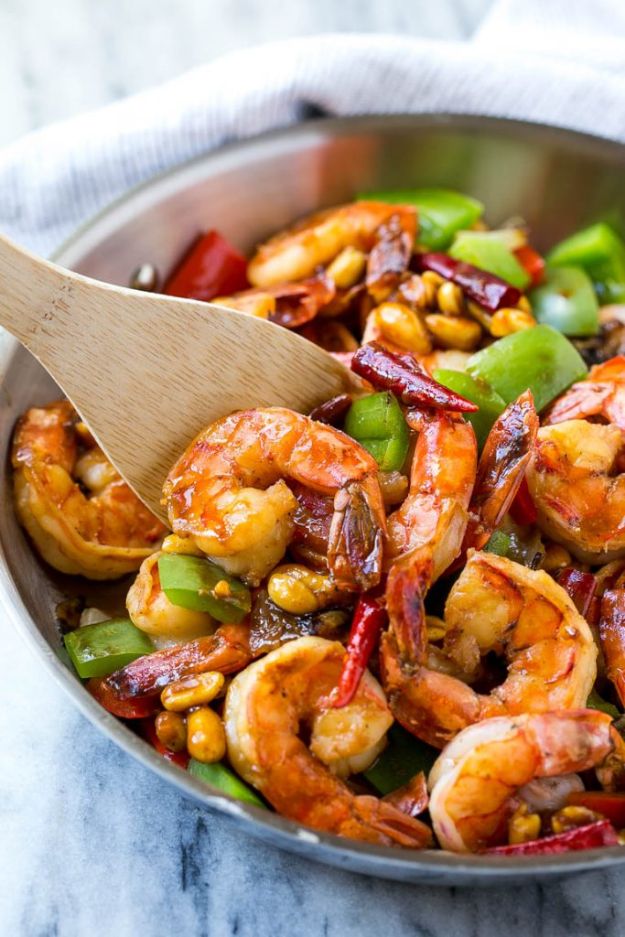 Who doesn't like Chinese food? No one! Everybody loves it. This version of the Chinese classic dish is full of veggies and peanuts and is cooked in a savory yet spicy sauce. I tell you, it's even better than what you get at a local Chinese restaurant.
6. Garlicky Baked Shrimp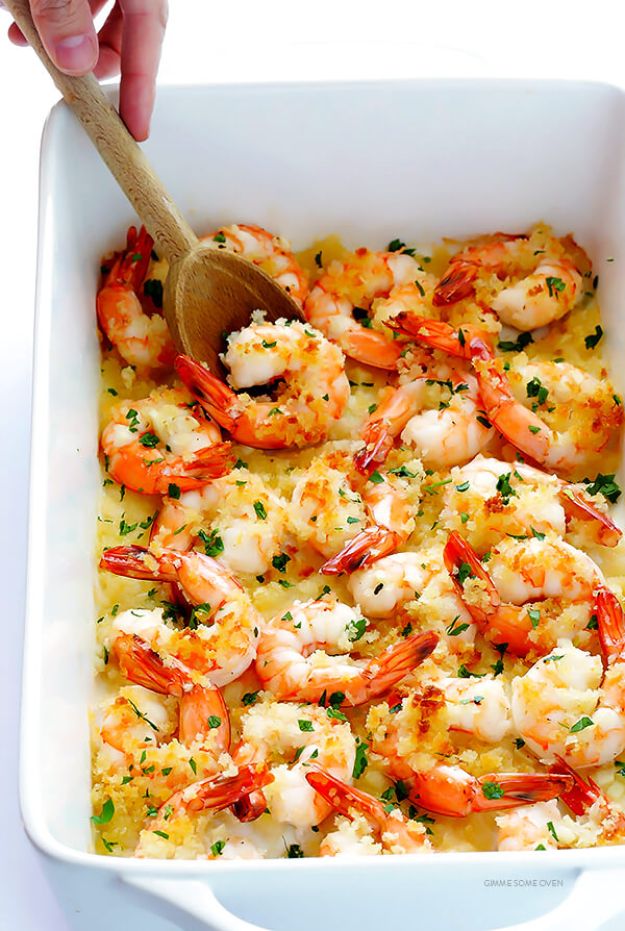 This recipe couldn't be easier. Just toss a bunch of raw shrimp with some white wine and lots of chopped fresh garlic. Then mix up some butter and panko for a crispy topping. You are all set. Just make sure you follow along with the recipe from Gimme Some Oven.
7. Grilled Shrimp With Garlic Cilantro Sauce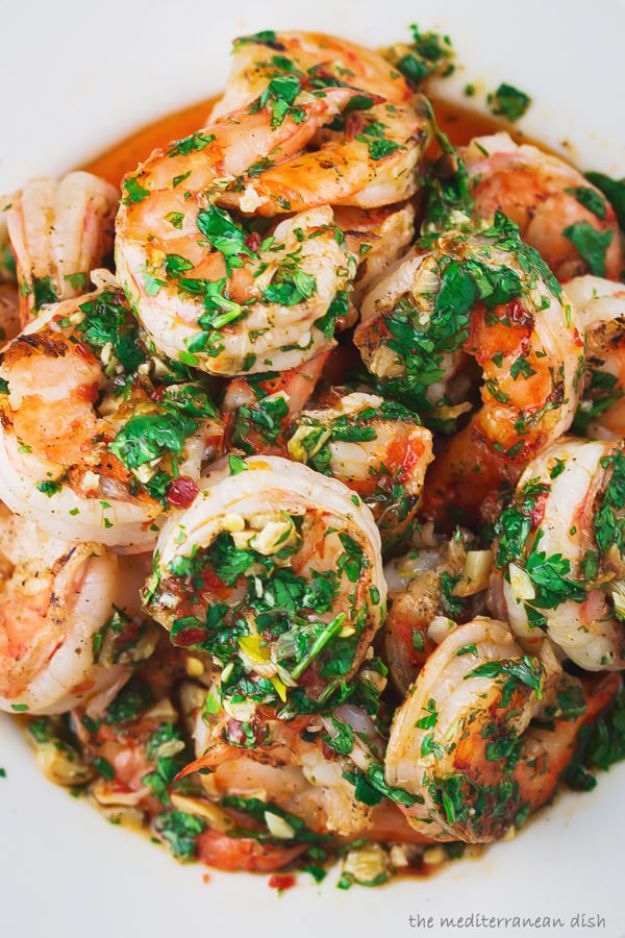 Ready in 20 minutes or less, this Mediterranean-style grilled shrimp recipe will leave your taste buds asking for more. You can serve this grilled shrimp for dinner with your favorite past, or as an appetizer to please a hungry crowd. That is one phenomenal sauce, definitely going to give it a try.
8. Teriyaki Shrimp Broccoli Stir Fry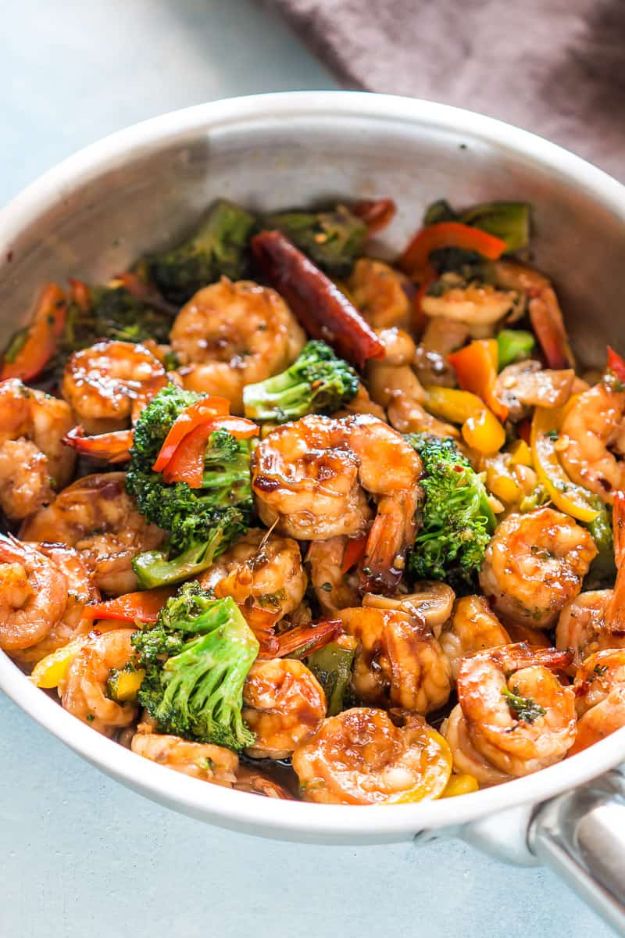 Teriyaki Sauce is made of simple, easily available ingredients such as low sodium light soy sauce, rice vinegar, honey, ginger, and garlic. And this Teriyaki Shrimp Broccoli Stir Fry packs a lot of flavors and is ready in 30 minutes and best served with steamed rice.
9. Spicy Shrimp Sushi Stacks

Sushi is always a good option for eating out; it's also fun to make at home especially if you have a good recipe like this Spicy Shrimp Sushi Stacks from Girl Recipe Diaries. So easy to satisfy your sushi craving at the comfort of your own home!
10. Jerk Shrimp With Pineapple Rice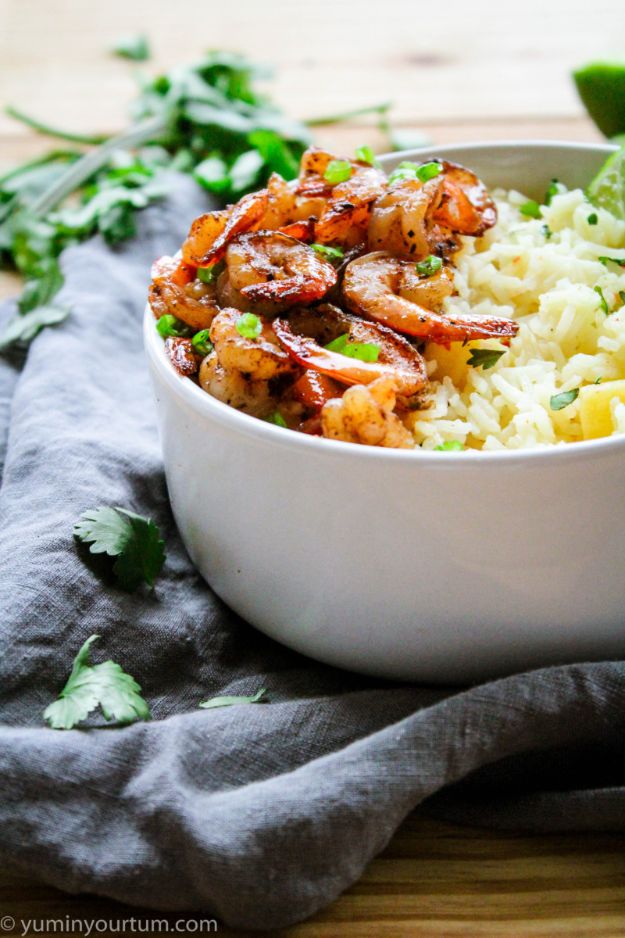 Here's a shrimp sheet pan supper that's roasted and caramelized to perfection. This Jerk Shrimp With Pineapple Rice is an easy-peasy 30-minute meal, with restaurant quality taste. Grab the full recipe from Carribean Scent.
11. Chili Lime Shrimp Tacos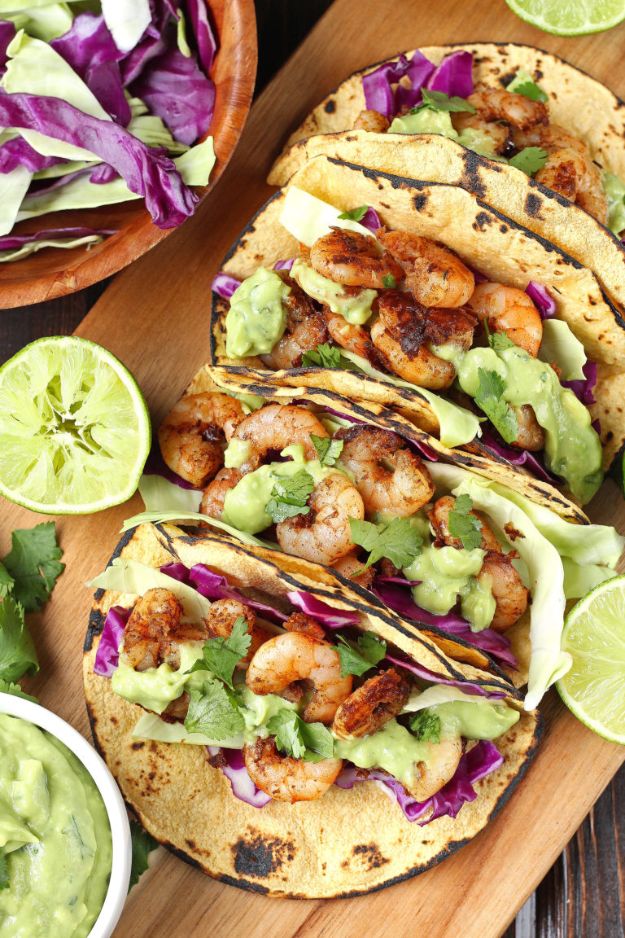 12. Grilled Margarita Shrimp Kebabs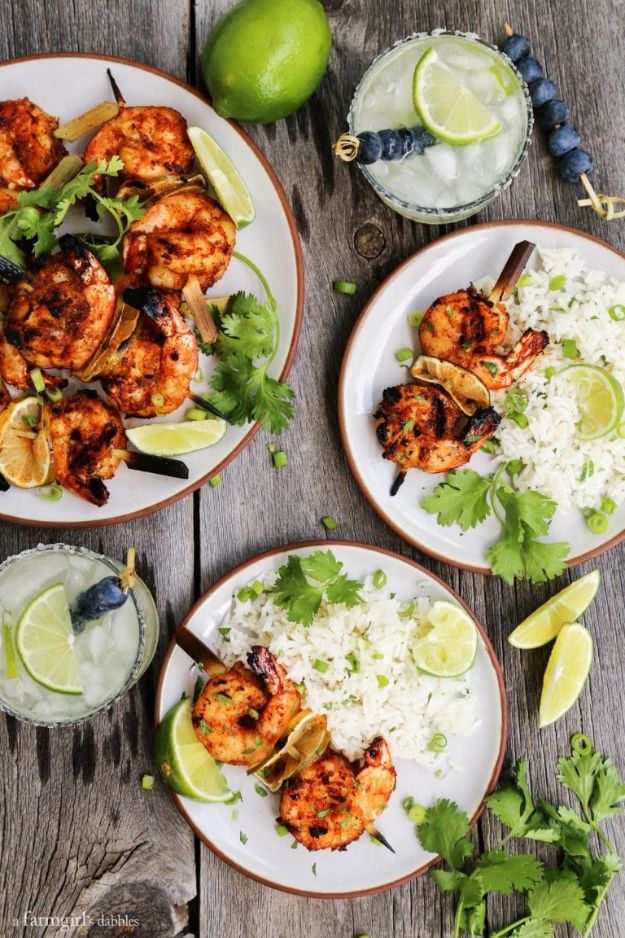 13. Cajun Shrimp Sausage Sheet Pan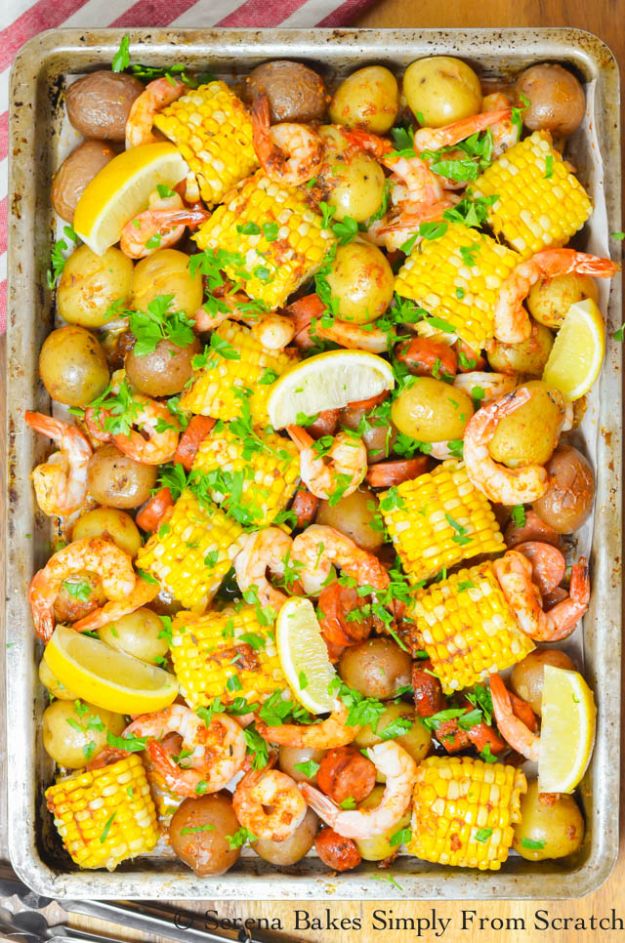 14. Low Carb Cauli-Rice & Shrimp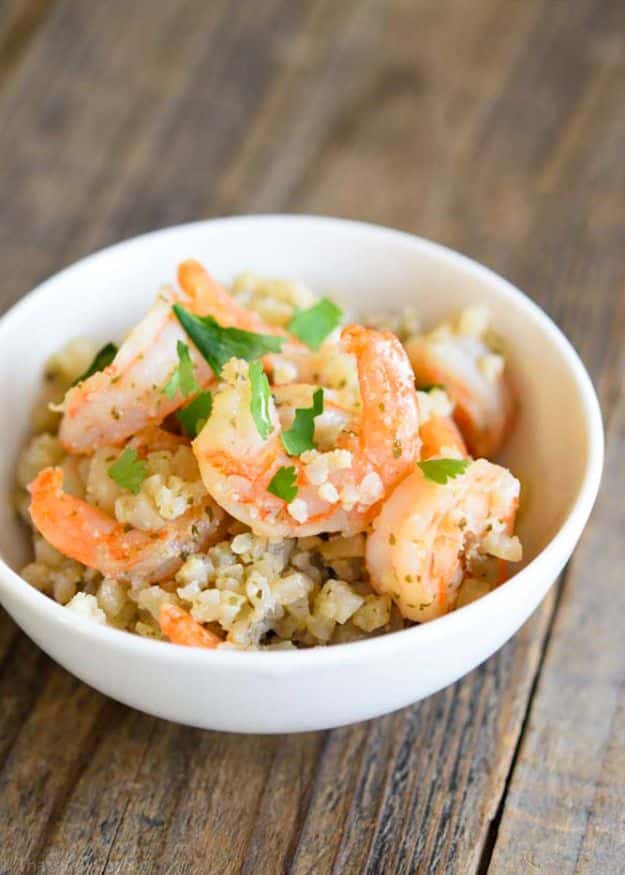 15. Garlic Butter Shrimp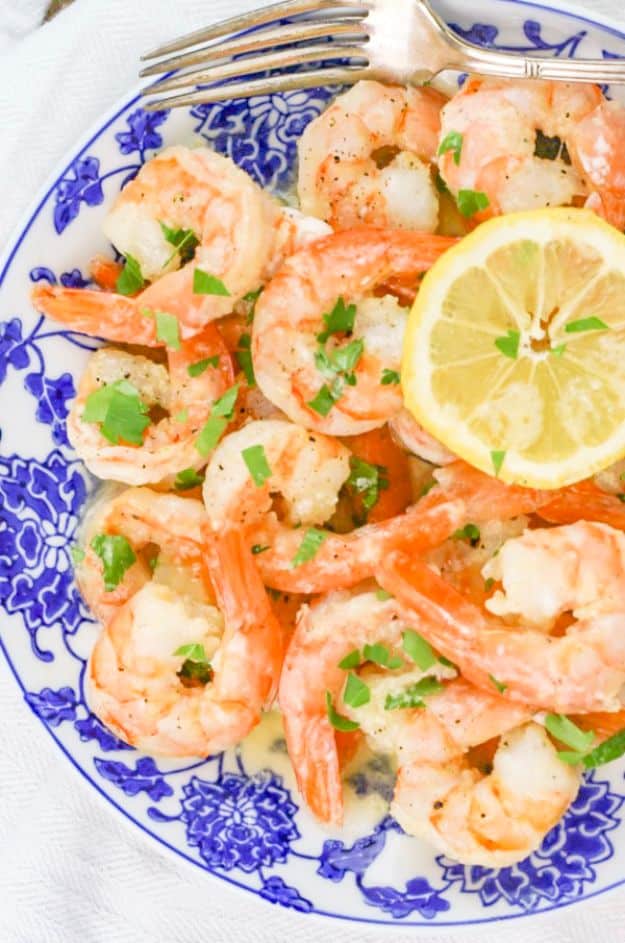 16. Creamy Shrimp Fettuccine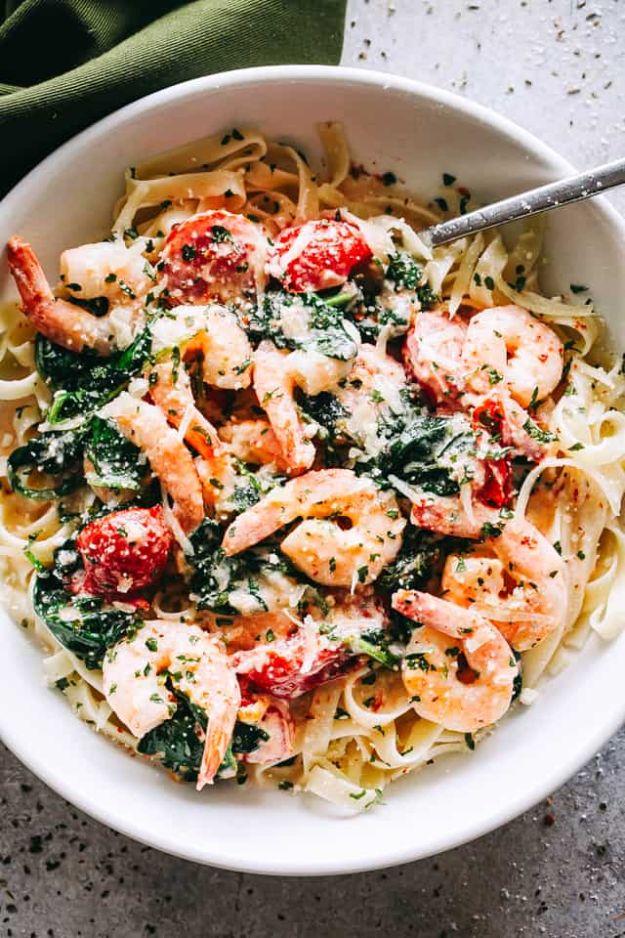 17. Shrimp In Thai Coconut Sauce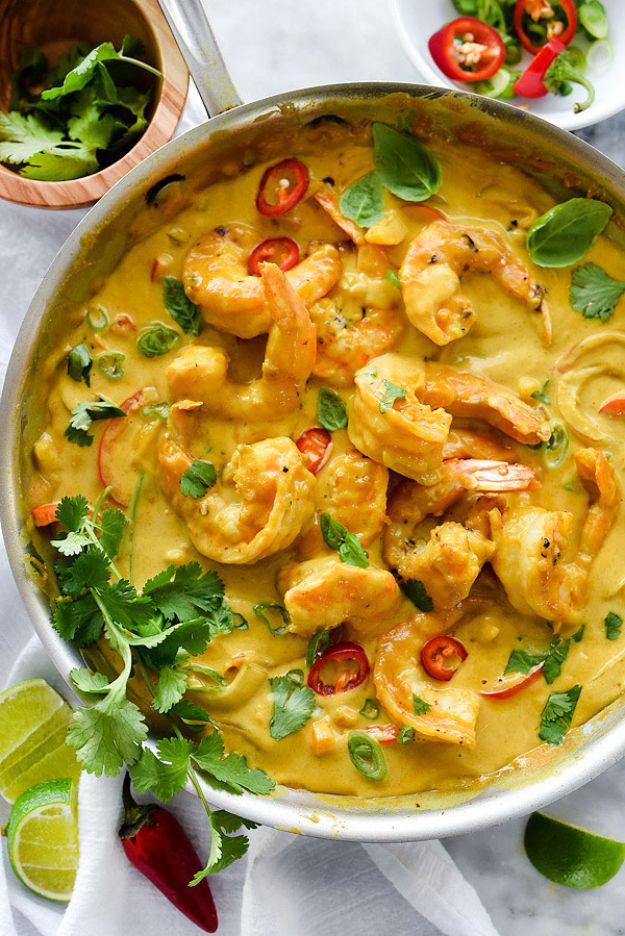 18. Camaron Rebosado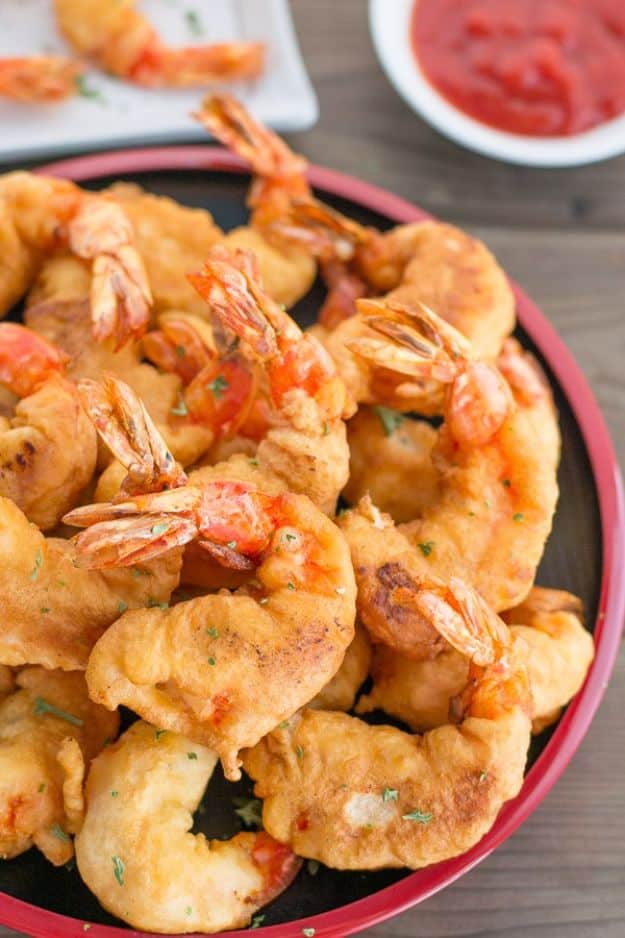 19. Garlic Butter Shrimp Pasta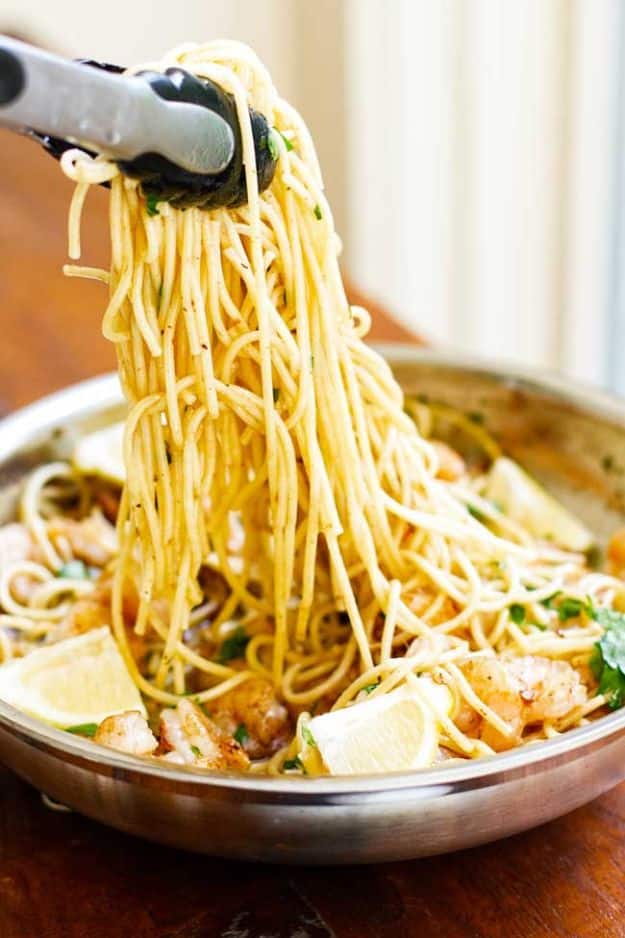 20. Party Shrimp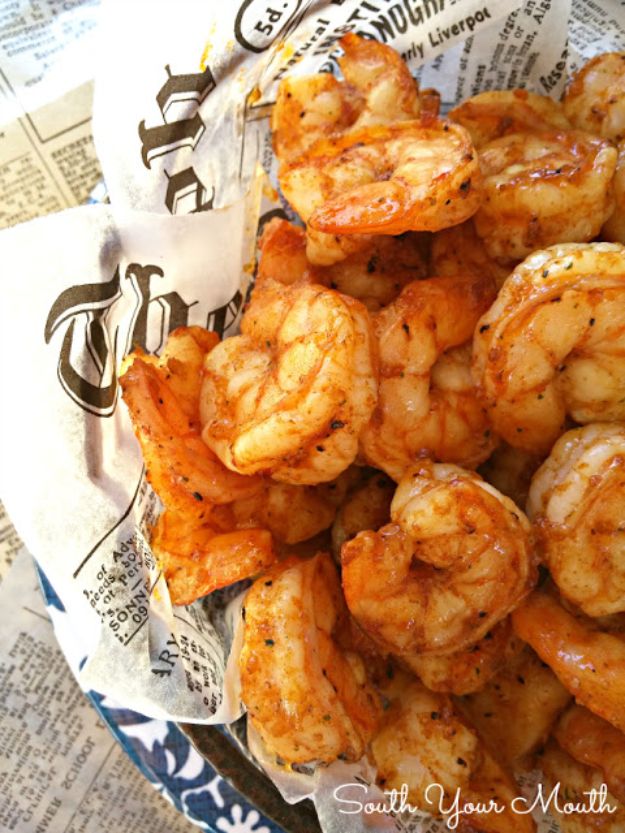 21. 20-Minute Skinny Sriracha Shrimp and Broccoli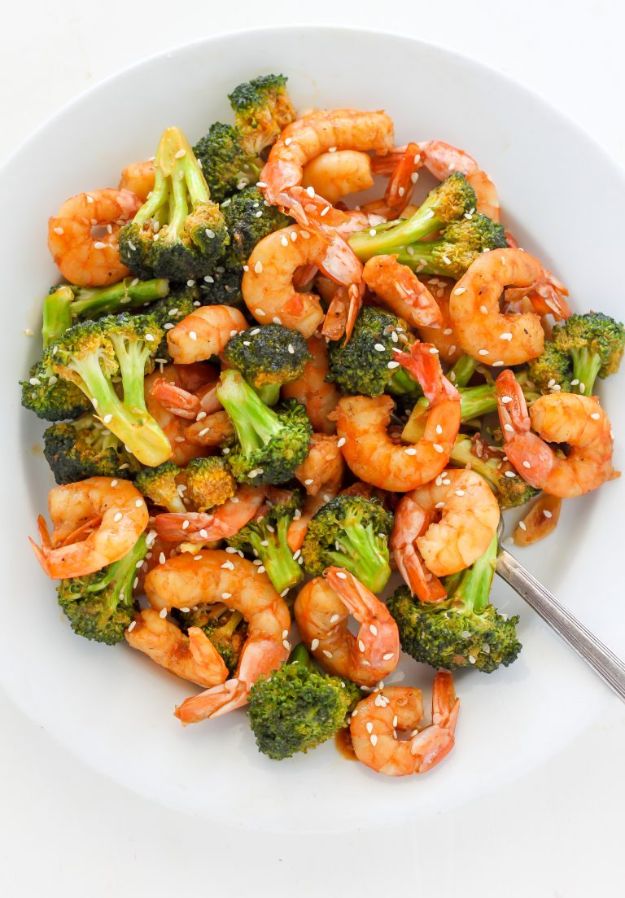 22. Sensational Blackened Shrimp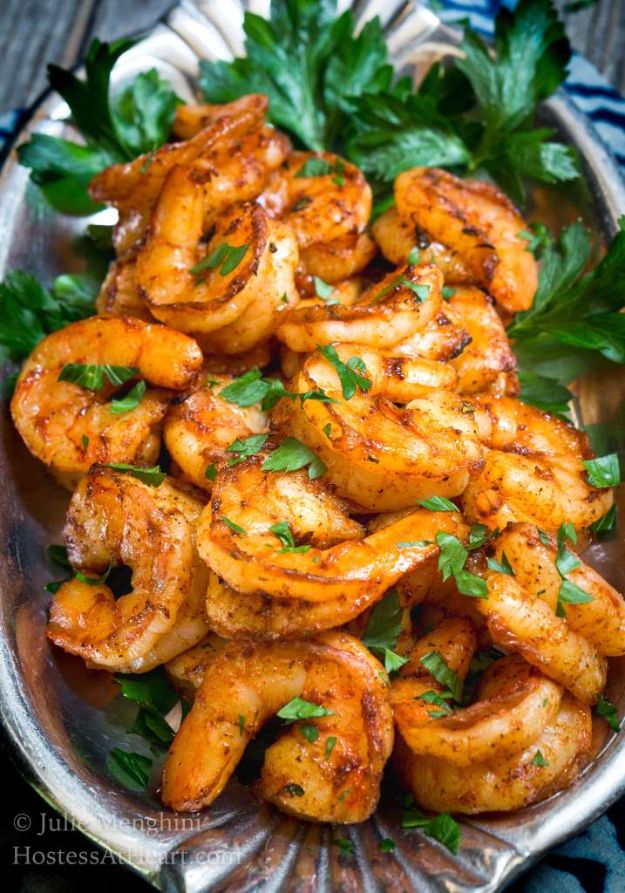 23. Citrus Shrimp and Avocado Salad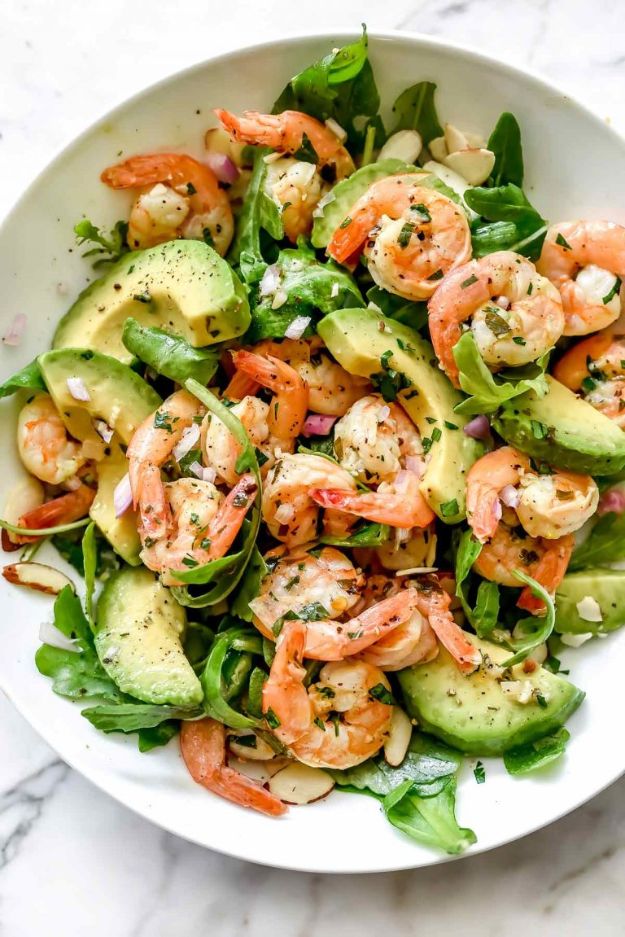 24. Shrimp & String Bean Pesto Pasta
cinnamonspiceandeverythingnice

25. Bacon Wrapped Shrimp Appetizer With Avocado On Garlic Toast
26. Shrimp Spaghetti Aglio Olio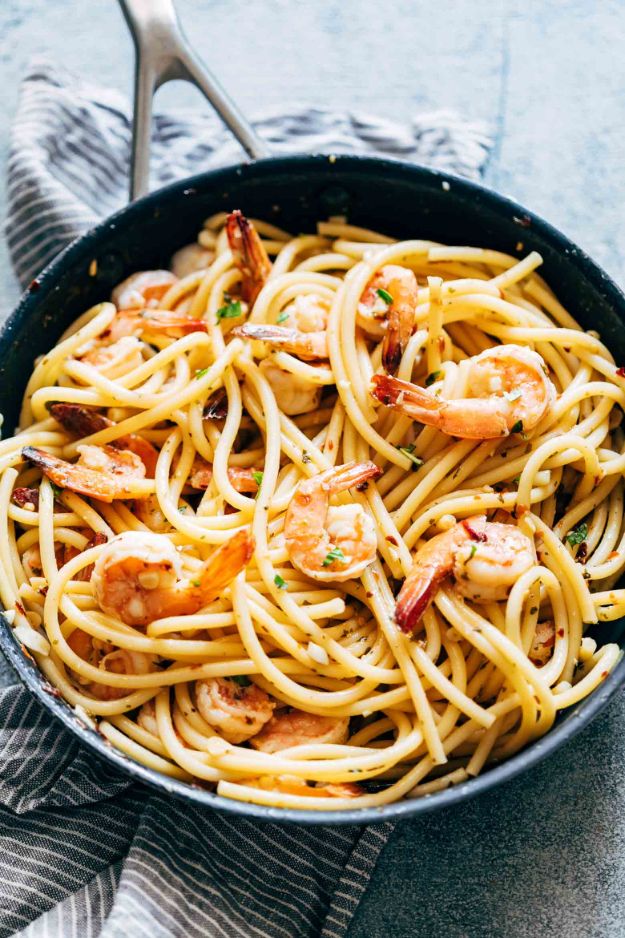 27. Spicy Creamy Shrimp Pasta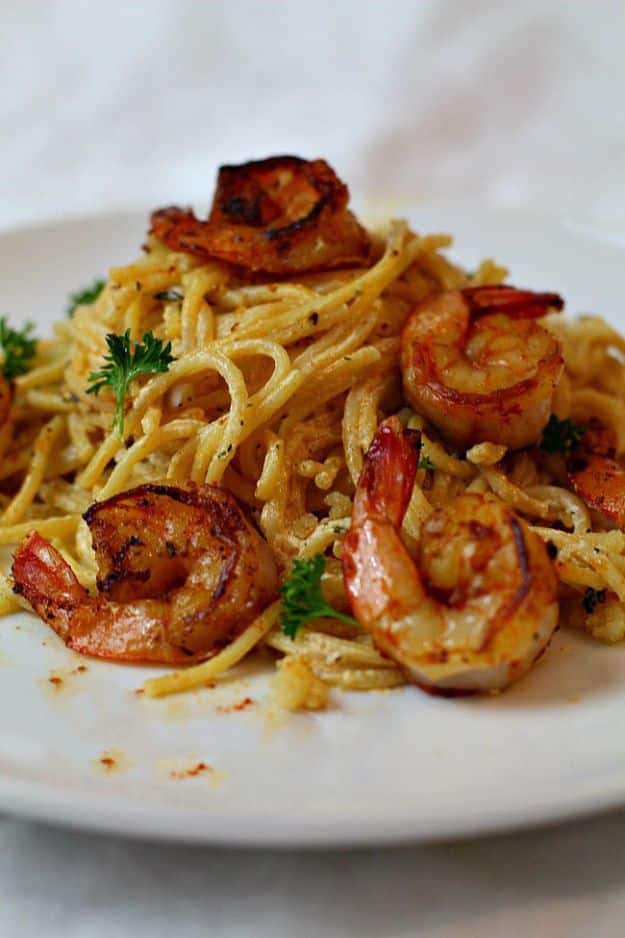 28. Shrimp And Broccoli Penne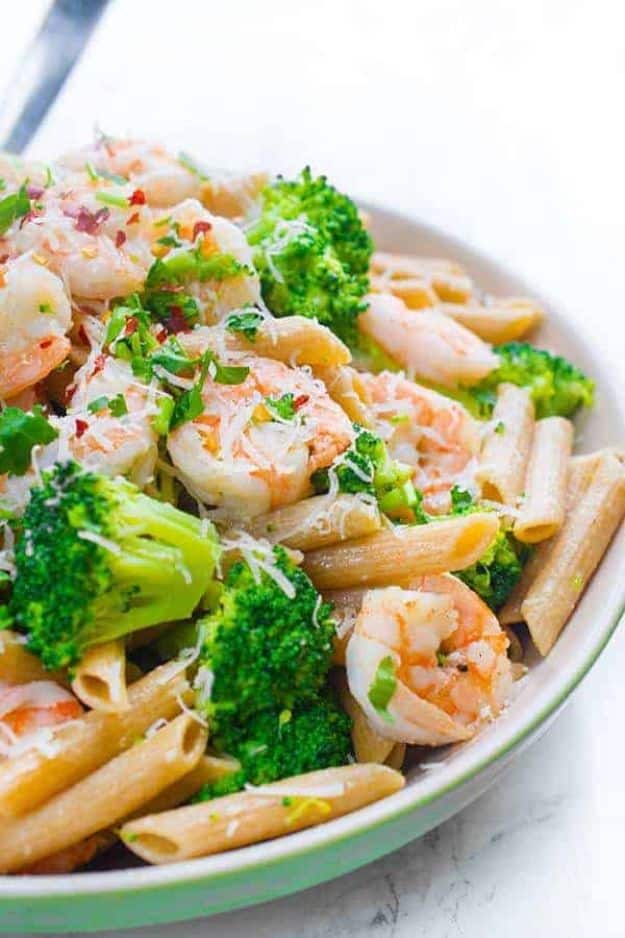 29. Bang Bang Shrimp
cinnamonspiceandeverythingnice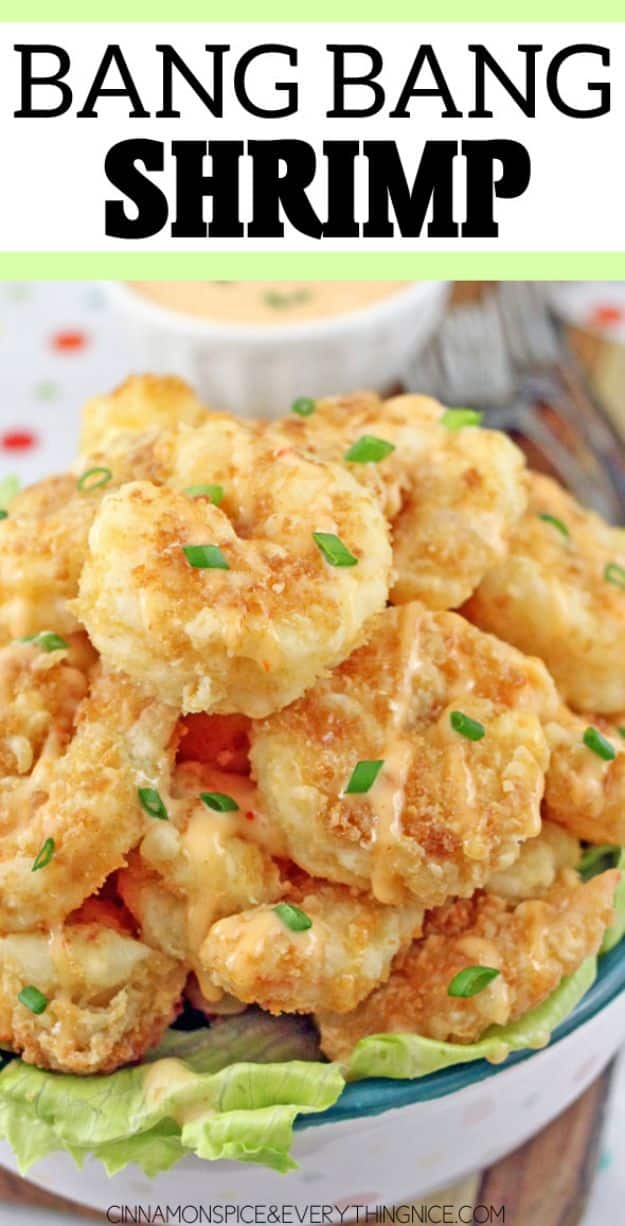 30. Baked Butter Garlic Shrimp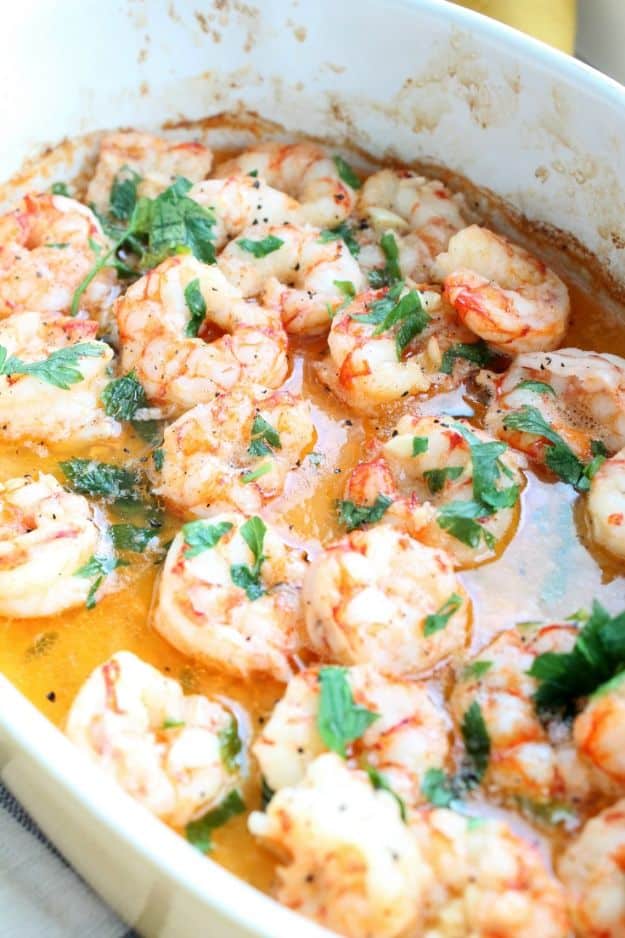 31. Pasta with Shrimp and Spinach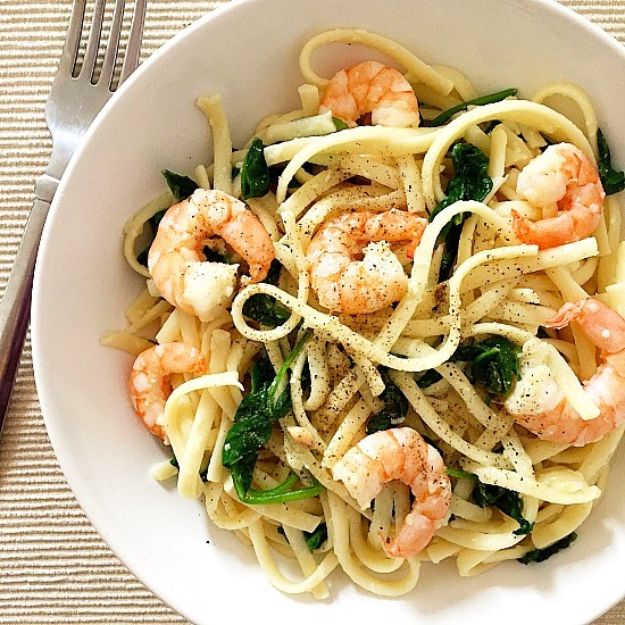 32. Chimichurri Shrimp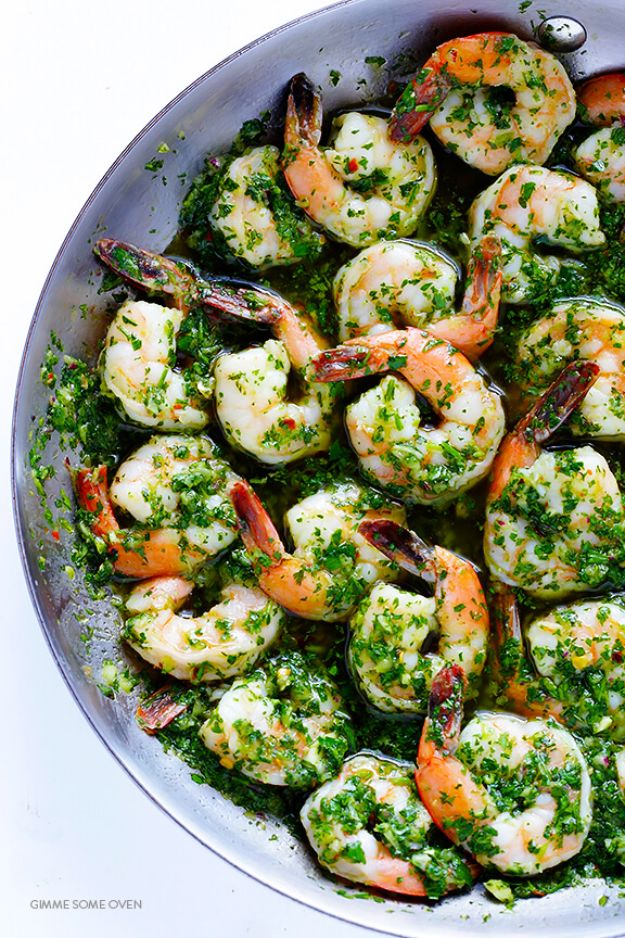 33. Vietnamese Healthy Spring Rolls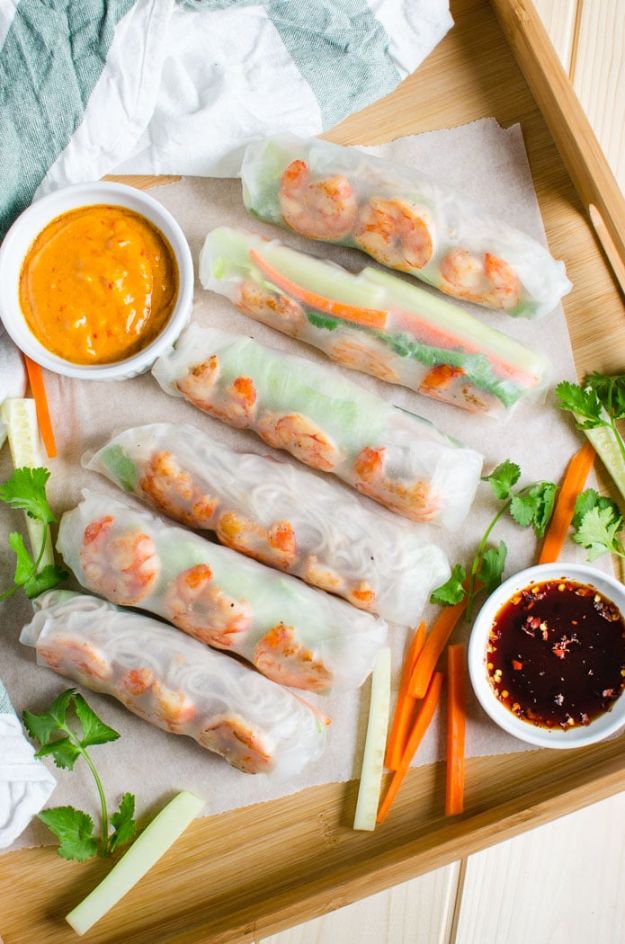 34. Thai Shrimp Cake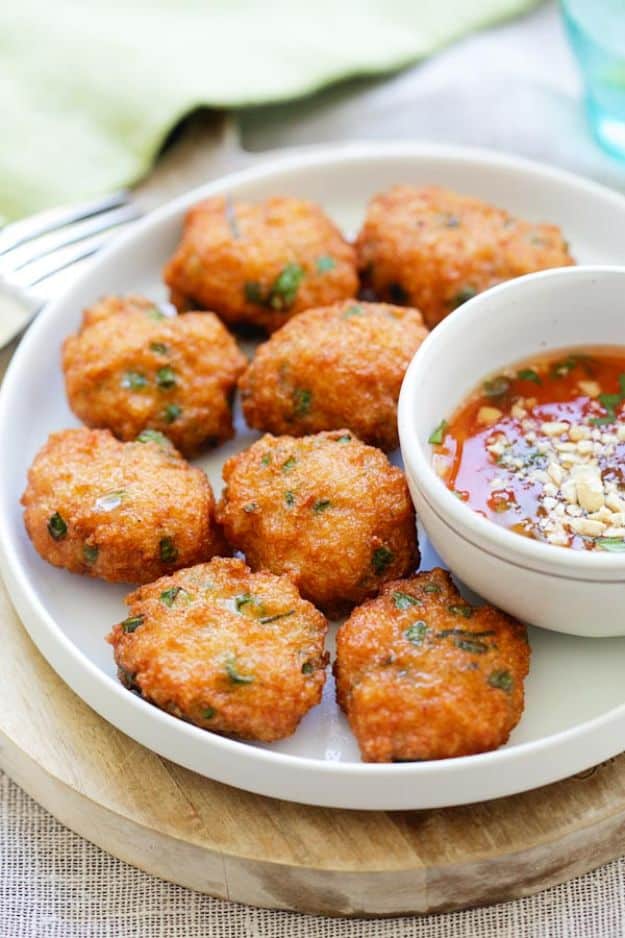 35. Mango Shrimp Lettuce Wraps

36. Parmesan Basil Shrimp & Rice