While searching the internet recently, for a quick recipe that I could serve to my husband's boss who had been invited over at the last minute, I found this shepherd's pie video recipe tutorial by The Cooking Foodie on YouTube. This shepherd's pie gives the family all the joys of comfort food without all the work, I just love it, so if you are looking for an easy, last-minute recipe for all the ground beef lovers in your family, I cannot recommend this shepherd's pie casserole recipe enough. The preparation is very quick and easy and you only need a few ingredients for these delicious shepherd's pie, you basically just make the insides of the shepherd's pie in the skillet, then cook your potatoes and mash them and serve on top of your Sheperd's Pie and presto, a delicious meal without all the fuss! To get started you just need a skillet, some ground beef, some carrots, and some peas, I like to use grass-fed beef because it tastes better and it's way better for you. You can make this in a casserole dish or add all the to the skillet and use that as a serving dish, whichever you prefer. I started this recipe by gathering my ingredients together.
Ingredients For Shepherd's Pie:
2 pounds of ground beef
1 large onion (chopped)
3 cloves of garlic (crushed)
3 tablespoons olive oil
4 tablespoons flour
1/2 teaspoon of salt
1/2 teaspoon pepper
1 teaspoon of rosemary
1 teaspoon of thyme
1 tablespoon of tomato paste2 cups of beef broth
7 ounces of carrots
7 ounces of peas
3 to 5 pounds of potatoes
1 tablespoon butter
1/2 cup of milk
1/4 cup of cheddar cheese
1/2 teaspoon of salt and pepper
1 egg yolk
Directions:
In this shepherd's pie video recipe tutorial by The Cooking Foodie on YouTube, you will learn how to make this delicious shepherd's pie in a few easy steps. You start by browning your ground beef and vegetables in the skillet.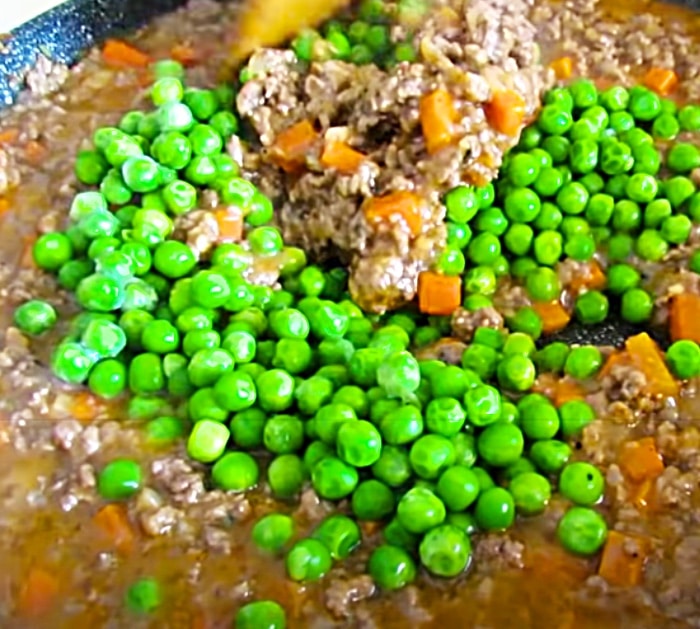 Then, you will cover the ground beef and vegetable mixture with mashed potatoes and serve.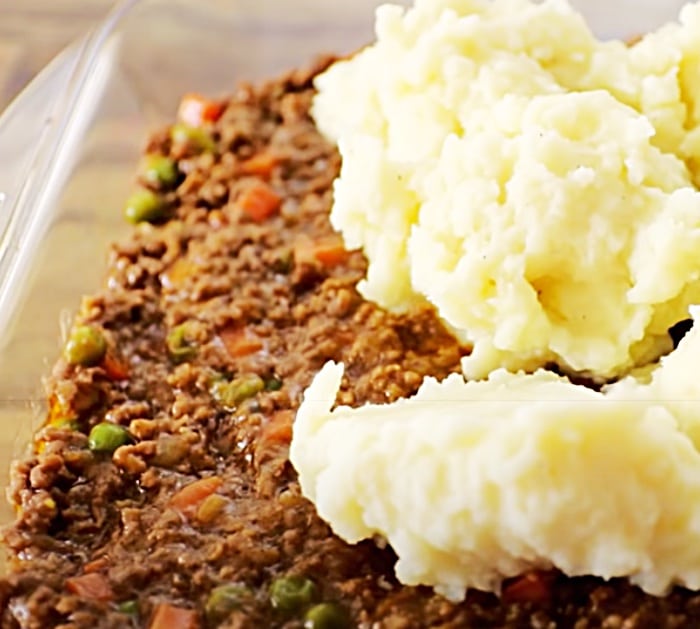 This recipe is delicious and the family loved it!
Shepherd's Pie Recipe