Change up your soup game with this roasted butternut squash soup from Food Wishes on Youtube. This soup recipe is easy, nutritious, and inexpensive. It also tastes phenomenal and deserves to be served once a week for the whole winter season. Learn this comforting recipe by watching the video below.
Ingredients:
For the sage brown butter:
3 tbsp unsalted butter
6 – 8 large sage leaves
For the soup:
3 & 1/2 lb butternut squash, cut in half
1 tbsp olive oil
1 onion, chopped
1 cup sliced carrots
6 garlic cloves, peeled
sage-infused brown butter
2 tsp kosher salt
6 cups chicken broth, plus more if needed
2 tbsp maple syrup
2 tbsp apple cider vinegar
cayenne to taste
creme fraiche and chive to garnish
Directions:
Step 1
To start, prepare and cut the veggies accordingly. Next, add some oil to the baking pan, then dump in the chopped onion and carrots. Add a pinch of salt and toss the veggies in the oil. Add six peeled garlic cloves and the butternut squash cut side up. (Add some salt to the squash also.) Roast it in the oven at 400 degrees F for an hour or until tender. After roasting, let it cool down for a bit and while waiting, go ahead and make the sage-infused butter. In a pan over medium heat, melt 3 tbsp butter. Let the butter color turn into a nutty brown, then turn off the heat and add six to eight sage leaves. Stir the sage leaves in then set aside.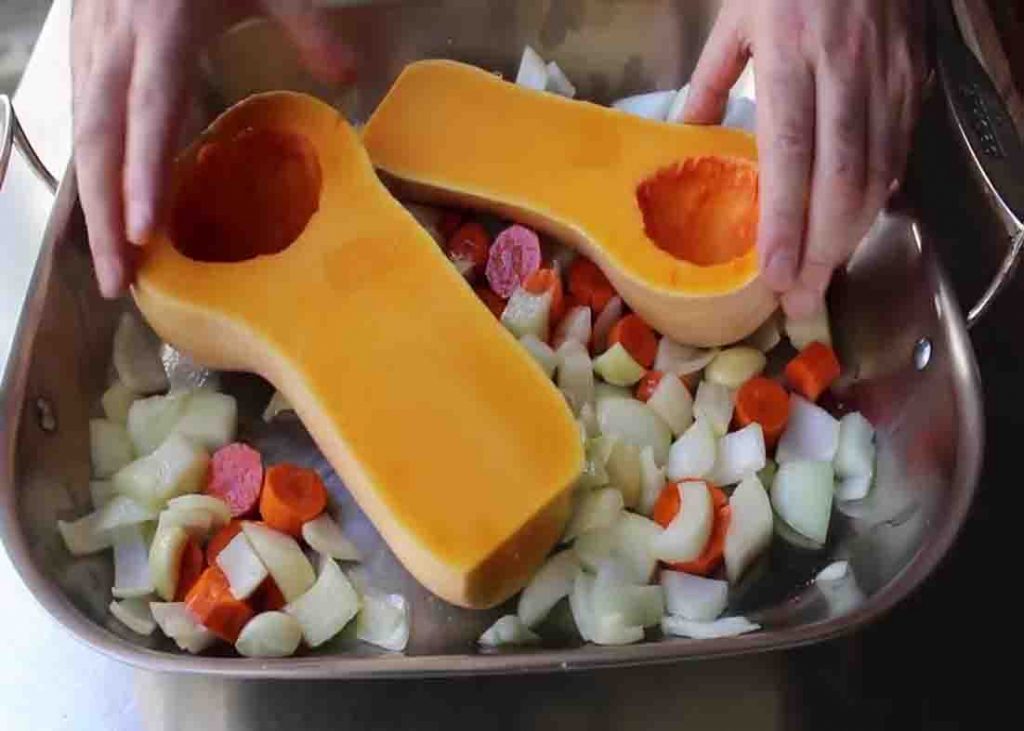 Step 2
Back to the veggies, scoop out the squash into the pan, then transfer everything to a soup pot. Add the sage-infused butter, 2 tbsp maple syrup, and 6 cups of chicken broth. Stir it and turn the heat up to high and bring it to a simmer. Once it starts bubbling, turn the heat to low and simmer for 45 to 60 minutes. After an hour, blend the mixture until it's smooth using an immersion blender, then strain the soup for a silkier texture. Next, to balance the sweetness, add 2 tbsp apple cider vinegar, a pinch of salt, and cayenne to taste. Stir everything. Serve with some chopped chives.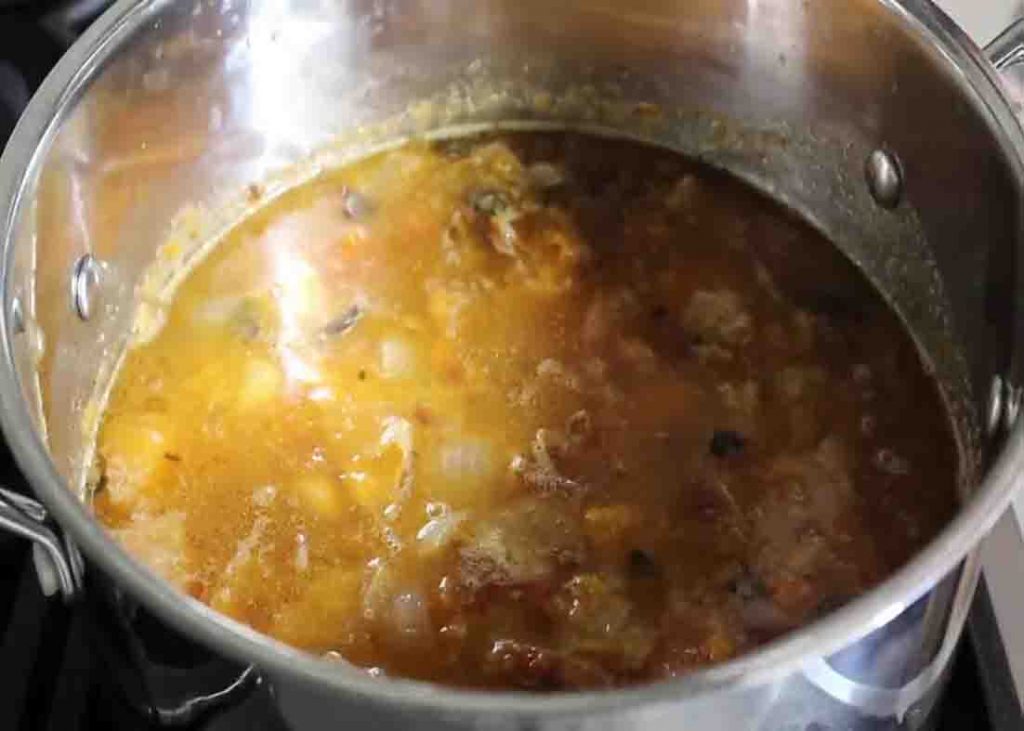 Roasted Butternut Squash Soup Recipe